During the Recruitment Tech Event 2019, futurist and trendwatcher Richard van Hooijdonk will present a closing keynote on the changing world of work under the influence of new technology. During his keynote, Richard will, in his own energetic way, make predictions about the future of recruitment that you can hardly imagine, but one that's nevertheless closer than we might think.
What changes do you see in the recruitment field?
"The bigger picture in the recruitment field is not so much about Pinterest or visual search options on websites. Topics that are now practically old news include: 'use algorithms to find people', 'tell the stories in places visited by your target group' (Instagram stories, show the true face of your company), 'don't advertise but share knowledge', 'give employees the working environment they need', etcetera. I think the big story in recruiting is about skills, about networking and about technology that makes it easy to find people. In short, I see a bold new business model for the recruiter".
"The current business model of the recruiter is coming to an end"
Is the current business model outdated?
"Broadly speaking, we train generalists today, but for tomorrow's world, we need extreme specialists. We have to transition from too many generalists towards extreme talent. Take, for example, the technological development of the agricultural industry. This sector needs people who understand how to use robots for harvesting, how to use DNA engineering to grow a longer-lasting tomato, and how to build teams that can accelerate. This also applies to all other sectors such as healthcare, logistics, etc. We really need brilliant people! And that is the biggest problem for recruiters in the coming years. How do you find these people and how do you train them? They'll be digging for talent in places where there's no longer any talent to be found. The road between the rare employee and the company that needs these talents is getting shorter and shorter due to algorithms. And at a certain point they'll all be gone. So the current business model of the recruiter is coming to an end".
Where's recruitment at in the Netherlands?
"We are very far behind Asia and India, and that's not okay. Browsing via LinkedIn to get the next placement opportunity is no longer going to be sufficient. All those men and women [recruiters] in their attic rooms looking at job profiles, trying to earn money off placing them… this work will be taken over by machines. It's up to the recruiter to make the move in the coming years. If recruiters and HR departments do well and see the new business model, then the Netherlands will be alright".
What does the new business model look like for the recruiter?
"I have four predictions: 1. The recruiter of tomorrow will use technology and delegate work to robots and machines. 2. The recruiter of tomorrow has to look for other skills. 3. The recruiter of tomorrow searches worldwide instead of within the national borders, and 4. The recruiter of tomorrow has to start building ecosystems".
When it comes to recruitment technology taking over the work of the recruiter, are you talking about the short term?
"Everything is now. You can already see startups and technologies taking over the work of recruiters using algorithms. Based on a number of keywords, the algorithm searches through platforms like LinkedIn, PeoplePerHour, Upwork. There are about 15 main platforms, which means that you will not only look at the brilliant individuals on these platforms, but also at startups. The people we need in the coming years are extreme talents. And you won't only find them in the Netherlands or Belgium; they're spread all over the world. The work of the recruiter is becoming more and more international. Company departments are increasingly transitioning into teams. Where people used to sit next to each other, they're increasingly becoming teams of people from all over the world, working together via platforms like Slack. So the power of recruiting doesn't stop at national borders. All the recruiter has to do is find the best ̶ the ultimate ̶ person for the job".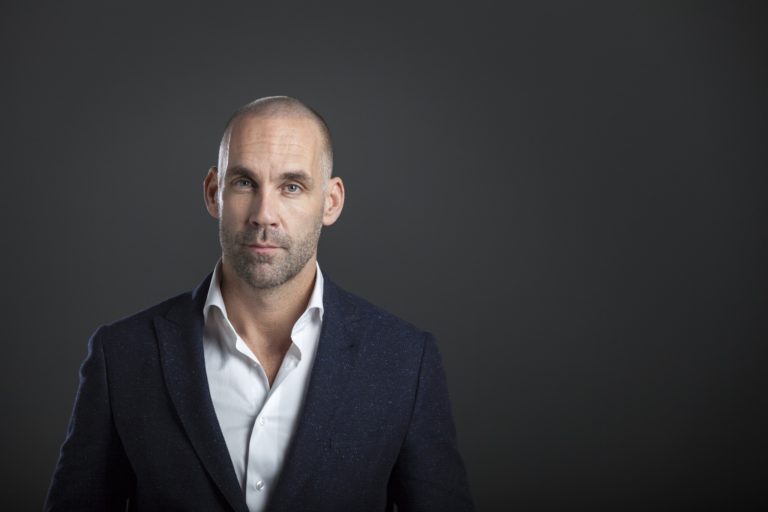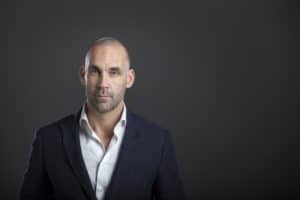 What is meant by 'other skills'?
"Looking at timelines, in the next ten years we'll need tech people; algorithm developers, nanotechnologists, cybercrime fighters. In short, people who understand how technology works. But in the long run, these hard skills will become redundant. For example, algorithms have already been developed that can locate drone design plans on the internet and then the algorithm is able to improve that design, 3D-print the drone and deliver it. So a large group of people, designers, and factories will be phased out over the next 10-15 years. And then there's only room for one group and that's the group of people who have mastered the soft skills. So while you'll need a lot of tech people in the next 5-10 years, after 8-12 years you'll need people who understand how to build the world of tomorrow. Sociologists, anthropologists, psychologists. Actually, you can already see the need arising now. At universities all over the world I see the focus shifting from technology to important issues such as: how are we going to do this together in the coming years? How are we going to turn the world around? How are we going to mobilise people and make them aware of the important changes? And where are the boundaries? How far do we have to go to have a great society?"
"My keynote is an energetic prediction about the future of HRM/Recruitment that is hard to imagine, but it's one that's right around the corner"
What role does the recruiter play in building ecosystems?
"An ecosystem is a collection of talents, startups, and professors anywhere in the world who can solve problems related to skills. So, a bunch of talented individuals and companies that can solve the big problems. HRM departments and recruiters have the gold in their hands. At first, CIOs were the ones to invent all the technology for an organisation, but you have to deal with the right people. A company without the right people won't survive. The role of HRM will have to become one of establishing a talent ecosystem, rather than merely recruiting people. This means that HRM will have to help create a blueprint for a department, and map out the skills that are needed, and so on. And then HRM fills these identified requirements with the right people, but also with techniques, with startups, and with other people such as professors. It comes down to a total solution for a company's skills/resources problem. HRM will then become like an ecosystem department, which will connect all the different parties. For an HRM specialist to be able to do this, you need new knowledge. And there are lots of new business models behind it, such as ecosystem architects, ecosystem managers, ecosystem employees, etc.".
Why is your keynote during the Recruitment Tech Event one not to be missed?
"There will be an enormous amount of energy in the room. My keynote is an energetic prediction about the future of HRM/Recruitment that's hard to imagine, but it's one that's right around the corner. Apart from lots of positive energy, I offer dozens of practical ideas that you can immediately apply. The future seems far away, but is already happening around you".