How can artificial intelligence assist?
Interesting use cases of AI in the construction industry
Despite being the largest industry in the world, for the longest time, the construction sector – which encompasses real estate, industrial structures, and infrastructures – has seen little improvement in terms of productivity, with one of the main reasons being a lack of efficiency in the sector. Think downtimes, transport issues, delays, planning flaws, and more – all leading to unnecessary costs. Add to this the dwindling construction workforce, growing project complexities, the COVID crisis, and the increasing global climate emergency, and you can see why this sector is under immense pressure. It's critical for the construction industry to start thinking outside of the box for solutions to the many challenges it faces, and this is where artificial intelligence can assist.
By 2026, AI in construction is estimated to generate a revenue of $2,642.4 million, at a compound annual growth rate of 26.3% from 2019 to 2026.

Research Dive
How can artificial intelligence assist?
As advancements in artificial intelligence (AI), machine learning (ML), and analytics steadily progress, we can expect AI to play an increasingly significant role in the construction industry in the years ahead. Businesses and individuals invest more than $10 trillion annually in construction-related activities, and according to McKinsey & Company's report 'The Next Normal in Construction', this is finally starting to include investments in solutions that incorporate artificial intelligence (AI). In fact, according to a report by global market research firm Research Dive, by 2026, AI in construction is estimated to generate a revenue of $2,642.4 million, at a compound annual growth rate of 26.3% from 2019 to 2026. Artificial intelligence has the potential to increase value throughout construction project lifecycles and is becoming increasingly instrumental in the improvement of planning and design, operations and risk management, and worksite safety.
Planning and design
More and more construction companies are implementing AI to improve planning and design. Research shows that well over a third of construction companies waste valuable time on non-productive activities, such as paper-based communication, project planning and design issues, and so on. The implementation of AI could greatly improve project planning and design processes by analysing historical data and applying important insights to arrive at better informed decisions. AI can help create interactive 3D models of construction projects, determine the various steps each team in the construction project needs to take, and provide designers, engineers, architects, and contractors with valuable information
Risk management
Large construction projects typically deal with various risks, including those related to human error, safety and security, quality assurance, timeframes, cost overruns, and so on. Artificial intelligence and machine learning technologies can generate valuable insights related to many critical aspects of construction project management to help improve decision making and significantly reduce risks on all of these fronts.
Time and budget overruns
As a result of unforeseen events, inaccurate forecasts, and various other factors, construction projects often get faced with time and budget overruns. According to a survey conducted by international research firm IDC and commissioned by Procore, a leading provider of construction management software, almost 80 per cent of construction projects are delivered late and 75 per cent are significantly over the owner's original budget. AI prediction models can help forecast potential time and budget overruns on the basis of project size and contract type, and generate more realistic timeframes, determine the cause of the overruns, and create more accurate estimates for future construction projects.
The construction sector is one of the most hazardous, leading to many injuries and fatalities across the globe. In fact, fatal accident rates in construction are five times higher than in any other industry.
Worksite safety
The construction sector is one of the most hazardous, leading to many injuries and deaths across the globe. In fact, fatal accident rates in construction are five times higher than in any other industry. Not only do these accidents and fatalities cause suffering to construction workers, their families and their colleagues, but they also lead to costly project delays and increased costs. AI can provide innovative methods to automatically monitor the safety of the workers, reduce injuries, and provide increased worksite safety. AI's ability to gather and analyse large amounts of data in real time enables it to make increasingly accurate predictions about productivity, machine breakdowns, and safety concerns.
Interesting use cases of AI in the construction industry
AI is increasingly used to improve construction project accuracy and efficiency, track and monitor equipment location and usage, and optimize a host of other tasks and processes. Here are some use cases.
Digital twin creation through 360° camera solution
The San Francisco-based startup OpenSpace, global leader in automated 360° jobsite photo documentation and AI-powered analytics, has developed a 360° camera that enables builders to easily create a complete digital twin of a construction site. This valuable footage helps improve collaboration, assists with remote site management, and can significantly reduce costly rework. The construction worker simply attaches the camera to their hardhat, indicates their starting location, walks around the construction site, and uploads the footage. OpenSpace's computer vision technology then joins the images together, and adds them to the correct location on the floor plan. According to Shawn Carolan of venture capital firm Menlo Ventures, "The company also recently launched a new product called ClearSight that uses AI to overlay images of framing, drywall, paint and more to allow for efficient project progress tracking via machine vision."
Construction helmets chart worker progress
Hardhat-mounted cameras can also help chart construction worker progress. The Israeli startup Buildots, for instance, has developed AI-powered hardhats with 360° cameras to create an overview of the construction process in a dashboard. The algorithms can identify any discrepancies between the original design, schedule, and the real-time situation on construction sites by automatically validating the footage captured by the cameras. The platform functions as a mobile control room for construction project managers, and enables them to improve decision making, accelerate construction work, and avoid time and cost overruns. Dori Raveh of Buildot explains: "By bringing together AI technology and wearable hardware, we are creating technology that can intelligently digitise a building construction process. On the basis of the 360 images, the platform collects thousands of data points and translates them into a virtual 'control room'. We use AI technology to make a comparison between the data points and the original construction schedule; how far have they progressed? What still needs to be done? Thanks to this comparison, you can fine-tune the process and boost productivity."
AI helps improve construction site safety
A partnership between construction technology company Newmetrix and photo and video site documentation company StructionSite aims to reduce construction site accident rates using artificial intelligence. Newmetrix's platform automatically extracts image and video data from StructionSite. This footage is analysed by the platform's AI 'Vinnie' to identify more than 100 potential health and safety risks, including improper ergonomics and work at height. Using predictive analytics, the image data is combined with other project information to identify the safety risk level for each construction project, and forecast which 20 per cent of the construction projects will cause 80 per cent of the risk. This data can be used to implement safety and security measures where they will have the most impact. "Following up on a study in which Newmetrix's AI engine Vinnie learned from construction company Suffolk's data to predict roughly one in five safety incidents with 81 per cent accuracy, nine major construction firms are partnering with the software company to further develop predictive analytics and therefore prevent incidents and reduce risk across the industry," according to Newmetrix CEO and Founder Josh Kanner.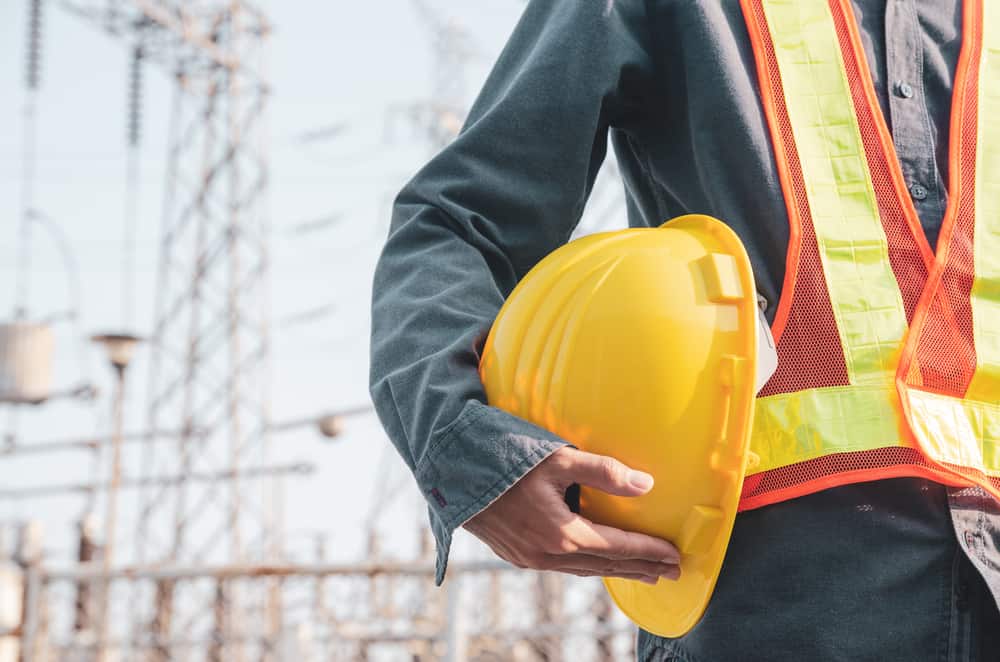 AI-powered robots could offer solutions for construction labour shortages
AI can also be deployed alongside construction workers to help solve the issue of labour shortages. In fact, there are already a great number of AI-powered construction robots at work on building sites across the world, performing a wide range of tasks. The Colorado-based startup Canvas, for instance, has developed an AI-powered, laundry machine-sized, wheeled robot that can complete drywalls. The machine makes use of lidar to generate a clear picture of its surroundings, after which its robotic arm can start sanding surfaces and spraying drywall compound. The machine can help minimise the harsh working conditions that often deter new workers from pursuing the trade and cause others to prematurely leave the construction industry.
And Built Robotics – creators of robotic upgrade kits – develops software and combines this with off-the-shelf sensors to retrofit existing machines, enabling them to operate autonomously. Using Built Robotics' technology, machines like excavators can operate without human involvement. Among some of the company's AI-enabled solutions are its heavy equipment robotic system 'Exosystem', the robotic operations software 'Everest', robot operation tools 'Field Kit', and the remote robot monitoring solution 'Guardian'.
In closing
The construction industry has been a notoriously slow adopter of technology and one of the least digitised, plaguing the sector with cost inefficiencies, project delays, and suboptimal productivity. AI can, however, provide a myriad of solutions to improve performance and productivity throughout the entire value chain – from the production of building materials to the design, planning and construction phase itself. While AI in construction is still in the early stages, given its many potential benefits, the future of this industry looks promising.