The concept of a smart city is very broad. It's elusive, open to many different interpretations and certainly not easy to wrap your head around. We can compare it to the early days of the personal computer. The PC in its early stages was basically an evolved typewriter. Little did we know that it would blossom into the all-powerful gateway to the Internet! And who would have dreamed that the first social network concept would evolve into powerful global platforms such as Facebook? Also, not many people could have predicted the importance of mobile connectedness to millions of people around the world. Our fast growing cities are faced with enormous challenges such as pollution, congestion, crime and debt. But with a global movement towards smart cities, and with the help of Big Data and the Internet of Things, our urban areas can become more liveable, efficient and sustainable.
We could describe a smart city like this:
"An urban environment in which traditional services, communication structures, amenities, systems and networks are being transformed/disrupted/revolutionised/improved by digital technologies – to attack urban problems, provide citizen engagement and make it a prosperous, eco-friendly, inspiring place for all who engage with it. Smart cities are meticulously planned and rely on information technology in order to improve efficiency. They protect natural resources and strive toward sustainable climate-protection."
Video credits:
VINCI Energies
The smart cities arena, as is the case with new industries and technologies, still lacks common standards and definitions. The description above does encompass many of the smart city components but cities and companies worldwide have only just embarked on their journey to being smarter and more sustainable and it is still very similar to the Wild West. How do we as average citizens, know whether we actually live in a smart city? For instance, while sensor technologies and smart grids are certainly components of smart cities, the fact that we use them does not make our city smart.
In this article we will give you a brief overview of the various components of a smart city and we will visit Kansas City to look at their Smart & Connected Communities Program. We will see some examples of the advantages of smart lighting and how the public art installation 'The Shadowing Project' delighted visitors in the UK town of Bristol in 2014. We will also have a look at how technology such as facial recognition and tracking technology is already widely used in policing. Finally, we will discuss how smart city living will impact on our privacy.
Smart cities are like ecosystems that need to be unified
In order to function and be able to integrate new technologies on as many levels as possible so that all users of the city can enjoy all its benefits, smart, sustainable cities need to have their entire ecosystems brought together. A smart city ecosystem consists of a few key components. One such component is a smart infrastructure, where hazards, complications and costs associated with electricity and water are reduced. Another component of the smart city ecosystem is smart transportation where real-time traffic information helps alleviate traffic congestion and minimise accidents. Things such as improved traffic management, electric (self-driving) vehicles and parking bay location technology will result in a reduction in CO2 emissions and improved convenience and safety for connected vehicles and its passengers.
Smart energy, through cost effective energy solutions and applications, can make monitoring and managing energy usage easier. Think smart grids with smart meters. This enables smart cities to reduce their carbon footprint while saving money in the process. Another component of a smart city is the smart buildings that seamlessly collect and analyse advanced data such as occupancy, temperature, water and power usage. With the use of sophisticated algorithms, real estate owners and building managers have access to comprehensive insights, giving them enhanced building management tools that enable them to their systems, increase building efficiency and reduce costs.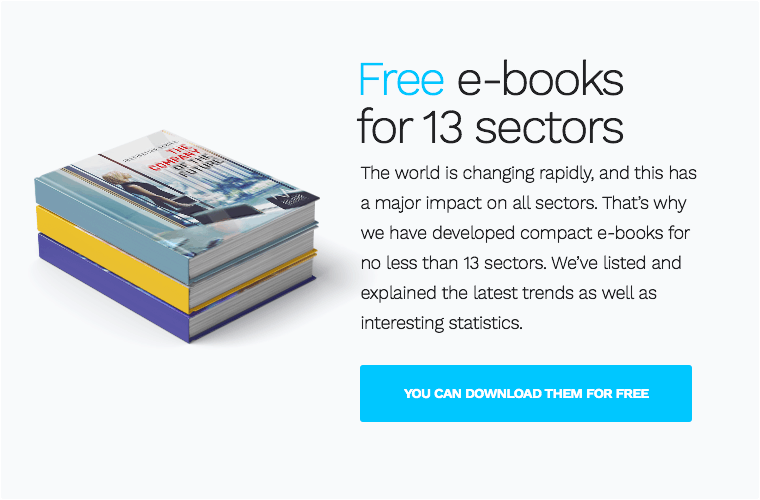 The Smart & Connected Communities Program in Kansas City
There are many pilot projects around the world but some great examples of what a smart, connected city could look like can be seen in Kansas City. The Smart & Connected Communities Program, in collaboration with Cisco and Sprint, is launching a 3.5 km streetcar line and 'innovation corridor' in downtown Kansas, featuring a host of add-ons. The Program will see the entire stretch WiFi enabled, making it easy for passengers as well as pedestrians to stay connected to the Internet. 25 Digital, interactive kiosks along the streetcar line will offer information about cultural and entertainment events, special discounts, properties for sale, etc. while smart lighting with LED and sensors will not only provide energy-efficient lighting; it will simultaneously collect environmental data such as water pipe pressure or leaks as well as sidewalk conditions, and detect traffic and safety issues. The $15.7 million streetcar line project is expected to be operational in March 2016.
See also: 8 predictions the cities of the future
Smart lighting and the Shadowing Project
Smart lighting pilots and initiatives can be found across the globe and you'd be surprised at the enormity of additional applications of these smart devices! Sensity System, a Cisco partner in Kansas City, is busy with the installation of high-tech LED streetlights that use sensors to adapt to varying lighting conditions and subsequent requirements. This new approach would save the city no less than $4 million per annum! These nifty streetlights can also become Internet of Things networks through smart devices equipped with sensors. For another smart lighting project in Lansing, Michigan, a company called Illuminating Concepts installed cloud-connected streetlights that not only provide energy-efficient lighting solutions: they are also capable of transmitting public announcements via speakers or digital signage and they can even perform functions such as pollution analysis. Talk about street poles with a difference! At $6.000 a pop, however, they are a significant investment.
Video credits:
Canal de canalSECE
Not only should smart cities be smart from a functional perspective – they should also be fun and inspiring for all that live and work in it! Using similar technology, Jonathan Chomko and Matthew Rosier designed streetlamps with built-in infrared tracking for the Bristol 'Shadowing Project' in late 2014. During this public art installation, the streetlamps were used to record the shadows of passing pedestrians, which were then 'replayed' or projected back for the next pedestrians to see as they walked under the streetlamp. How cool is that? With this project, the design duo's intention was to turn smart lighting technology into a playful experience, while at the same time illustrating the elusiveness of the term 'smart city'. The Shadowing Project was also a topic of discussion at a technology forum in China, which was attended by industry experts and politicians from across the globe.
Smart cities and the quest for security – the world wide web of surveillance
For a smart city to be truly smart, it will have to make use of advanced safety and security technologies and analytics such as surveillance camera live feeds, crime data collection and even social media monitoring to verify and detect possible threats and incidents, create records, aid in planning and help predict crime patterns. Many such advanced technologies have been used successfully for a number of years but with the rapid evolution and the increased connectedness of all things through sensors and the Internet of Things, we will see many more applications surface in the future. Here are some current examples of how citizens are being kept safe.
Predictive policing tools
Cities without serious crime…. imagine that! Well, the good news is that the cities of the future are going to be a lot safer than they are today. Crime will never be completely eliminated, but with smart technology and data-driven tracking devices, crime statistics may well see a double-digit decline in the future. And even better, this doesn't mean that there will be huge increases in the size of police forces or surveillance personnel; which means costs can be kept to a minimum. Predictive policing is already proving successful in various cities across the globe. Police departments in New York City have been working together with Microsoft to develop the Domain Awareness System in which data analysis is used to help address real-life crime situations. Using data-driven technology, police officers can be stationed in areas where they will be most effective and it allows them to act proactively, rather than reactively; they are now increasingly stopping criminals before they commit crimes.
Video credits:
National Science Foundation
An example of its effectiveness – if a suspicious object or parcel is left somewhere, officers can instantly access camera footage in order to get images of the culprit. The system can also assist in mapping crime history by using parameters such as dates and locations in order to reveal trends. Because required equipment such as surveillance cameras are already installed in most cities and crime data is already being collected, the Domain Awareness System can be implemented seamlessly which makes the entire system, with the added analytics, extremely useful, enabling police forces to work more effectively which makes cities safer.
Community involvement with Facewatch
Crime fighting and prevention is most effective when the community is involved. With an app called Facewatch ID, citizens can scroll through hundreds of criminals in their city or suburb. The app provides a single cloud-based resource that allows images, CCTV footages and witness statements to be uploaded to the police, using a simple interface that is available via any connected device. This crime report system represents a huge advance in policing by involving the public for increased crime detection, deterrence and prevention. Facewatch ID makes it possible to report incidents immediately and share information with other citizens, businesses and local police, saving time and reducing bureaucracy. Users of the app can set the parameters by sorting with criteria such as distance from their home or work. This app is already in use by several police departments and citizens in the UK and was granted the 'Secured by Design' status from the Association of Chief Police Officers. Law enforcement agencies across the globe are seeing the benefits of having Facewatch available in their countries to assist in the fight against crime.
Video credits:
Facewatch Ltd
Facial recognition systems
Facial recognition technology in smart cities is predominantly used for surveillance in public places. It is a crime-fighting tool which can be of great assistance in optimising law enforcement efforts and make identifying criminals more efficient – resulting in a safer urban environment. The use of this technology is growing at a rapid pace and so are its many capabilities. Experiments with mobile identification systems which can immediately identify a person, even in a crowded area, are already taking place at several police agencies in Japan. The global biometric technology market – which includes voice, iris, fingerprint and facial recognition, is estimated to reach no less than $20 billion by the year 2020.
In the smart city, Big Brother is watching our every move
Smart cities are the future. They are already here and they are here to stay. And while stakeholders all over the world are focusing on the benefits, social scientists are also raising some very valid concerns and they mainly revolve around our personal privacy and manipulation. The 'Big big brother is watching you' concerns are very real. Big Data, ICT infrastructure and the use of sensors, embedded GPS and digital cameras are making it possible to track our location and monitor our every move. With these technologies, urban landscapes can also be managed and regulated in real-time.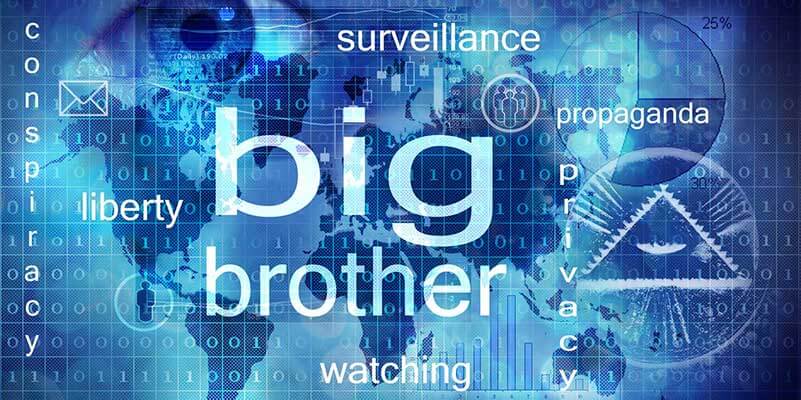 As is the case with any new technological development, people often fear the unknown and the implementation of technologies like these are definitely raising concerns. Where will these systems be deployed? Who will have access to it and, perhaps most importantly, how exactly will the technology be used? At this point, facial recognition technology is not even close to that of fingerprints or DNA in terms of absolutely accurate identification, so we don't have to panic just yet.
But the bottom line is that, with the implementation of such technologies, we should not lose sight of the importance of personal privacy. After all, aren't our rights and freedoms as citizens supposed to be protected by law enforcement and governments? As we have seen in many of our previous articles, privacy remains one of the main concerns that accompany new emerging technologies in this modern, connected age. The amount of data we currently generate on a global level is unprecedented and worldwide data protection regulations that are already in place to govern the collection and use of our personal information will need to be adapted and updated continuously.