Robots build more efficiently
AI is important for the transformation of construction
Augmented construction is rapidly gaining traction
The connected construction site
Blockchain and the future of construction
Advanced construction materials and design
The challenge of digital crime
The importance of business model transformation
New jobs entering the construction space
Education for the future of construction
Future leadership in construction
The construction sector plays a major role in driving economic growth in both developed and developing countries and has a direct impact on global GDP. Even so, construction is recognised as one of the least digitised sectors. According to a study by McKinsey, this industry is plagued by high levels of inefficiency, with large construction projects typically exceeding 80 per cent of their budget and taking 20 per cent longer than projected. And while the long-term benefits of new digital technologies are significant, the construction sector has been slow to embrace these developments. Technological advances, the pandemic, increased competition, and the demand for shorter construction times are, however, slowly but surely starting to transform the construction sector. And it's about time.
Sensor technology and wearable devices help contractors track productivity and monitor the use of equipment and materials on site, and 4D and 5D simulation help them enhance and improve project planning processes. Maintaining cash flow, ordering construction materials, and managing resources are also increasingly being moved to the digital realm. AI-based platforms provide paperless organisation for architectural designs and ideas, digital channels increasingly transform how materials are sourced and purchased, and advanced analytics are used to improve project efficiency and decision-making. Using a decentralised database like blockchain enables the construction process to become more transparent and minimises the risk of fraud.
Robots build more efficiently
Robotics offers tremendous potential to enhance efficiency, productivity, and manufacturing flexibility in the construction sector. Think robotic welding, the fabrication of modular homes, 3D printing of houses and customised structures, as well as materials handling on building sites. Construction robots will automate painting, bricklaying, welding, and many other repetitive tasks with great precision, reducing human error and minimising materials losses. Robots will also increasingly automate demolition, load lifting, transportation, and concrete works, improving worker safety and productivity and significantly reducing operational time.
Demolition robots
Demolition is a fundamental part of most construction processes. Using robots for demolishing large structures and buildings significantly accelerates the demolition process, improves efficiency, and leads to significant cost savings. Demolition robots look like mini-excavators. They run on tracks, have hydraulically powered arms to which crushers, drills, breakers and buckets can be attached, and deliver exceptional amounts of demolition power. Many of these robots can travel up and down stairs and fit through standard doorways. They are operated remotely by using joystick-type controls, enabling human workers a safe distance from any crushing debris and potential contaminants. Demolition robots can assist with breaking down walls, crushing concrete in confined or hard to reach locations, and collecting debris.
In the beginning of this year, Brokk Inc, a manufacturer of demolition machines for construction, tunneling, and mining, introduced the world's largest and most powerful demolition robot, the Brokk 900. The standard Brokk 900 weighs more than 11 tons and is equipped with the most powerful breaker ever attached to a demolition robot. It can break the hardest materials, such as granite, and delivers a phenomenal punch with each strike. The Brokk 900 Rotoboom has been fitted with a high-precision rotating boom system and has been designed for optimal flexibility in applications where precision and access are more important than power. Brokk CEO Martin Krupicka explains: "All in all, the new Brokk 900 represents what we are known for. More power in a compact and smart package. And that stays true even for our biggest demolition robot." Today, thousands of remote-controlled Brokk robots are at work at projects in more than 100 countries all over the world.
Welding robots
As welding tasks are dangerous, uncomfortable, and expensive, manual welding is often limited to short time periods. Welding robots are becoming increasingly important as they deliver high quality and (cost)-efficient welding jobs in shorter periods of time, sometimes even in the most complex locations. They are, however, expensive and require highly qualified personnel to programme and operate them. They can also only perform certain types of welding tasks.
Kawasaki Robotics' BA006N and BA006L are ready-to-weld robots, designed for customisable, pre-engineered robotic welding. The robots are equipped with special arc welding software that enables quick and easy programming of the process path. Their adaptive welding functions enable changing positions, adjusting the shape of the weld seam, and altering the welding speed. Because of their built-in intelligence, flexibility, and high accuracy, the arc welding robots are ideal for a wide range of arc welding applications. The BA006N has a maximum reach of 1,445 mm and a hollow wrist structure designed for easy management of cables and hoses around the torch. This provides stable wire feeding and offline teaching, according to Kawasaki Robotics. The BA006L is designed for larger welds, featuring a 2,034mm reach and a 6 kg payload.
Drones
According to a study by McKinsey, drones – or unmanned aerial vehicles (UAVs) – are key to the disruption of the construction industry. They can be deployed for various tasks, such as transportation, aerial monitoring, contour construction, 3D scanning and map creation, and so on. Companies building and managing large infrastructure, such as industrial complexes, airports, railways, roads, dams, bridges, water reservoirs, power complexes, and gas and oil plants have considerable potential to use drones to optimise their operations. These flying robots enhance construction site safety, improve communication and collaboration, and lead to significant time and cost savings. They can be used to create real-time aerial footage from buildings and terrain and reveal potential challenges. Drones can provide intelligent and convenient site supervision and management options and lead to improved planning and operations. As drones across construction sites evolve and mature, their uses continue to expand. In fact, this year has seen the launch of various new construction drones.
The WingtraOne VTOL (vertical take-off and landing) drone is an excellent fit for construction and infrastructure projects. The rotary aircraft can take off and land autonomously, and features well-integrated, high-quality GNSS sensors and positioning systems. The UAV's extended flight time and resulting increased coverage makes it particularly suitable for surveying large projects, such as railway tracks, highways, airports, or water retention basins. In one flight, WingtraOne can map almost 2 times more area than a conventional fixed-wing drone and approximately 10 to 15 times more than multicopter drones. The WingtraOne drone offers fully-automated flight, and can take off from and land in confined spaces without an operator needing to risk entering a construction site. The drone is equipped with a 42 MP full-frame Sony RX1R II camera and a multi-frequency PPK GNSS receiver, enabling it to generate high-resolution imagery of large areas and provide excellent accuracy when it comes to earth volume and stockpile calculations.
Bricklaying robots
Most bricklaying robots at work today are equipped with industrial robot arms with which they assemble the structure of the building. A bricklaying robot can lay up to 3,000 bricks per day, is exceptionally skilled at lining bricks up vertically, keeps operating as long as it has enough bricks, mortar, and fuel, helps reduce labour shortage challenges, significantly increases efficiency and productivity, and reduces operational costs. The latest bricklaying robots are equipped with CAD and data-tracking technologies to ensure more productive, safe, and sustainable building processes. And as these technologies continue to develop, we can expect construction automation to undergo increasingly significant transformations.
Hadrian X, the world's first mobile bricklaying robot developed by Australian company FBR, made headlines when it laid 1,000 bricks in an hour. And compared to human bricklayers, who generally lay up to 500 bricks per day, the robot is rather impressive. The sophisticated machine uses specially designed, interlocking blocks that are 12 times larger than traditional bricks, and it can lay 200 of these bricks per hour. What's more, Hadrian X can also grind and cut the bricks to make them fit in a specific area. The telescopic arm of the robot even enables it to build curved walls. It can also build structures from 3D CAD models and produces significantly less waste. In the near future, Hadrian X will be able to build a typical home within two days.
Exoskeletons
The exoskeleton is a mechanical suit that exponentially increases the strength, speed, and agility of human construction workers. It enables workers to safely lift and carry much heavier objects, even overhead. Some exoskeletons consist of tool-holding suits, while others support the worker's back while they repetitively bend and lift. These suits ensure that weight is handled correctly and in the right posture in order to avoid back injuries. Some exoskeletons offer crouching and standing support in the form of lightweight 'chairs'.
Hilti, a designer and manufacturer of specialised technology, software, and services for the construction industry – in collaboration with leading prosthetics, orthotics, and exoskeleton provider Ottobuck – recently announced the launch of its first exoskeleton for construction tradespeople. The Hilti EXO-01 overhead exoskeleton is designed to reduce the stress of overhead work on the arm, back, and shoulder muscles of the wearer. The system weighs just under 2 kgs and straps around the arms, shoulders, and waist, providing dynamic support without restricting the range of motion of the arms and torso. The exoskeleton is particularly useful for employers on large construction projects. It provides support during the installation of overhead air ducts, piping, or ventilation equipment, while hanging drywall board, or fitting overhead conduits and cables, and reduces fatigue and muscle injuries.
3D printing and contour crafting
3D printing technology offers a vast number of applications, ranging from producing complex shapes to building a block of apartments on site within a week. 3D-printing robots can significantly accelerate production and reduce waste materials. A task that would take months to complete using traditional construction processes can be dramatically sped up using 3D printing technology. Contour crafting is a layered fabrication technology that can be used to create one residential home or even a whole range of homes in a single run, while still being able to create a different design for each one. As a result of contour crafting's speed and its ability to use in-situ materials, the technology is also ideal for the creation of emergency shelters or low-income housing, as well as buildings that involve complex shapes.
French company XtreeE is helping to lead the transformation in the construction sector. It has developed an industrialised solution for producing 3D-printed buildings, encompassing not only the hardware but the full spectrum of tasks – from the digitalisation of the project all the way through to its production. XtreeE uses six-axis robots and proprietary software to produce design-led building components that cannot be achieved using traditional construction methods. This provides new possibilities for design in manufacturing and new scope for the mass customisation of structures at a competitive price. XtreeE president Alban Mallet says: "It is on demand, adaptable and tailor made. One day you can make a table, the next day you can make a wall, the next day you can make street furniture – 3D printing will print with the same consistency time after time."
AI is important for the transformation of construction
Robotics, artificial intelligence, and the Internet of Things can reduce building costs by up to 20 per cent. AI in particular will play an important part in the transformation of the construction sector. It will lead to safer construction sites, mitigate labour shortages, help measure and monitor construction progress, facilitate predictive equipment maintenance, and plan the routing of plumbing and electrical systems in modern buildings. Construction workers can be fitted with smart helmets and vests that measure biometric data, such as heart rate and body temperature, ensuring their wellbeing at all times. Smart image recognition technology can be deployed to monitor the real-time interactions of workers, machinery, and objects on construction sites and flag unsafe situations or undesirable behaviour. Artificial intelligence can also be used in construction training programmes – simulating real-life construction site scenarios and training best practices. Furthermore, artificial intelligence can be connected to IoT sensors in construction vehicles and other construction equipment. These sensors can monitor equipment operations and automatically send out alerts in case of potential concerns.
Predicting cost overruns and timelines
Despite the very best construction project teams, as a result of obstacles and uncertainties during the planning and implementation of a construction project, contractually agreed costs are often exceeded, interfering with the sustainable realisation of construction and renovation projects. Artificial neural networks can be used to predict cost overruns and realistic timelines using data such as past projects and their associated costs, planned start and end dates, the type of contract, the size of the project, and project manager competence levels. AI algorithms can account for any increases in labour, materials, and project scope over the years to better predict the cost of future projects. AI can also reduce cost overruns by predicting potential delays as a result of supply chain issues, adverse weather conditions, or other causes. Integrating plans for these delays into a project estimate, AI can generate more accurate predictions, which makes planning easier and reduces the chances of cost overruns.
Worker safety
The construction sector is an inherently risky industry with each project, irrespective of its scope, posing its own dangers. Construction sites continuously change, with large machinery, equipment, and trucks moving across the area and multiple labourers with varying communication and skills levels working together. As construction workers encounter many different hazards while on site – such as falls, electrocutions, getting caught in or between objects, or being struck by an object – this often leads to a disproportionate number of fatalities. In fact, one in five worker fatalities take place in the construction sector, according to the US Occupational Safety and Health Administration (OSHA).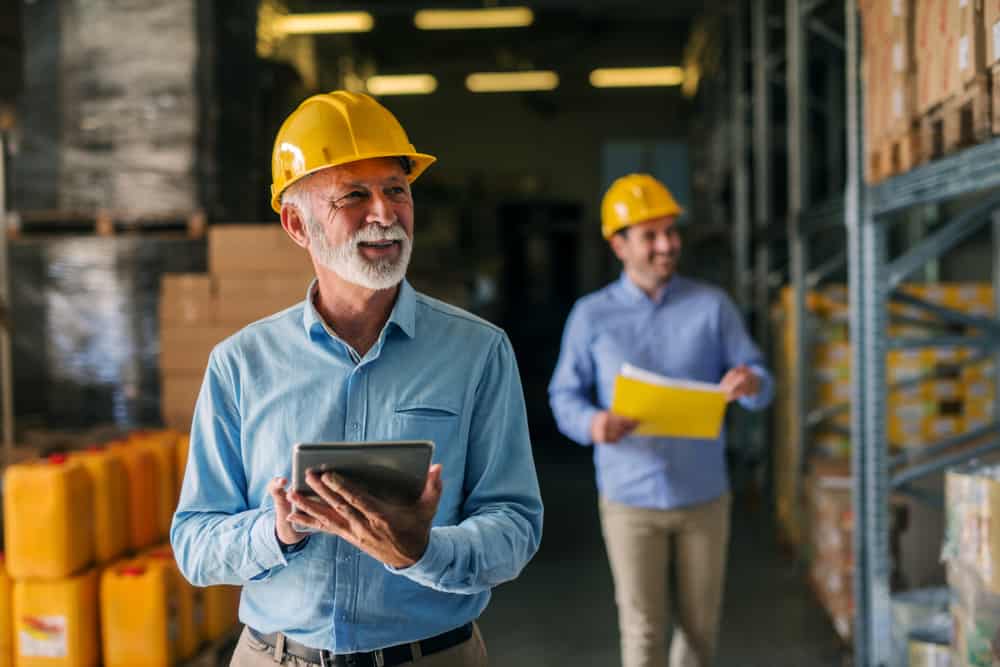 Fortunately, the rapid development of artificial intelligence (AI) tools is increasingly improving safety on construction sites all over the world, leading to more desirable working environments. Combining big data with the capability of AI to parse and analyse information in real time, it is now possible to create many solutions to improve worker safety. AI and robotics significantly decrease the risks, physical demands, and hard labour in the construction sector, with prefabrication and 3D printing becoming more and more prevalent in construction work. AI systems and sensor technology can be implemented to observe, assess and communicate on-site hazards. This is done by gathering data from real-time footage and monitoring and assessing it for warning signs. These warnings can then be communicated to site managers in order to help prevent accidents.
Generative design
Generative design is a relatively new design technology that's slowly making its way into the world of architecture and construction. It helps provide fast and effective solutions to various construction issues. Instead of a human and a computer co-designing, generative design enables the discovery of unexpected novel designs and navigates trade-offs between sketch constraints, high-performing designs, and objectives. It helps create multiple creative options within a short period of time, something human architects, engineers, and other construction professionals are simply unable to do. The designs produced by generative modelling technology generally don't need to be simulated or tested. The construction sector increasingly makes use of generative design – a design exploration process that uses machine learning algorithms to explore all the variations of a design solution and generate alternatives.
Increased efficiency and productivity
Ranging from optimising work schedules to keeping a secure watch on construction facilities and improving workplace safety, AI is already proving its value in construction. Project managers can use AI to track work in real time, using on-site cameras and facial recognition technology to monitor and assess productivity. AI uses pattern recognition and historical data, which enables it to make predictions and finetune schedules, preventing costly delays that can arise as a result of various different circumstances. With many large-scale, multi-year projects requiring the perfect coordination of a multitude of complicated tasks – including designs, blueprints, and permits – and unexpected occurrences like changes and delays, the assistance of artificial intelligence is increasingly becoming a necessity, rather than 'nice to have'.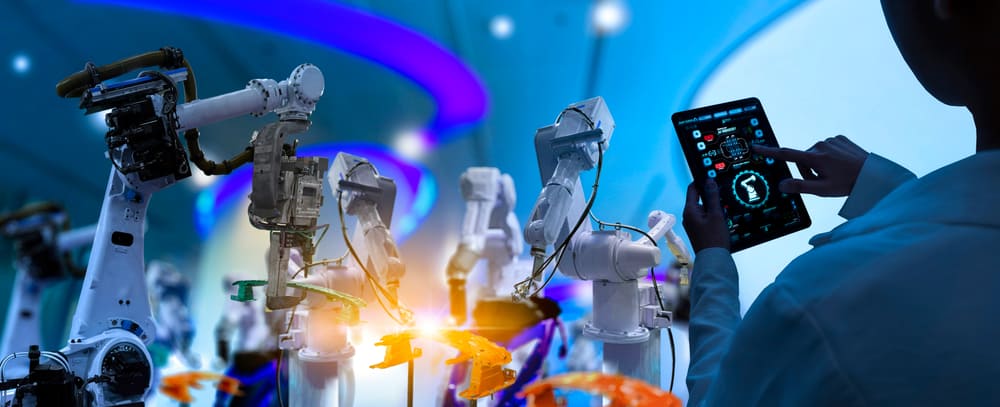 Autonomous vehicles
Robotic and autonomous equipment have the potential to make construction sites safer, faster, and more productive. Some construction companies are already starting to offer autonomous construction machinery to perform repetitive tasks, such as pouring concrete and excavation and prep work, freeing up human workers for the actual construction work and reducing the overall completion time. Using GPS, cameras, sensors, and radar to navigate, as well as hardwired and wireless stop buttons to ensure the safety of workers, autonomous equipment is capable of detecting its surroundings and operating without human intervention. Noah Ready-Campbell, CEO of American company Built Robotics, explains: "By enabling customers to rent Built-upgraded equipment from Sunstate, we reduce the barrier to trying this technology out and make it more approachable for contractors and operators around the country."
Barcelona-based robotics startup Scaled Robotics has developed a construction machine that can autonomously navigate a building site and produce an accurate 3D-map of its surroundings using a 360-degree camera and a custom lidar system. It's equipped with advanced object recognition technology that enables it to differentiate a staircase from temporary stairs for electric work, or a constructed wall from a piece of sheet rock leaning against it. The 3D model created by the autonomous machine is then compared against a CAD model of the building to monitor and evaluate the progress of the construction work.
Downsides of AI in construction
As we can see, deploying artificially intelligent machinery on construction sites can offer a number of benefits, but it also has various downsides. For instance, machines can only perform tasks they were programmed to do. Anything other than that could lead to irrelevant or undesirable outputs and result in backlogs, damage, or accidents. Increased use of artificially intelligent construction equipment could also lead to a further shrinking of the human labour force and result in increasing unemployment. Other drawbacks are the cost of the hardware and the software. These sophisticated and complex machines will need to be purchased, installed, maintained, updated, and repaired, which will require significant investments.
Augmented construction is rapidly gaining traction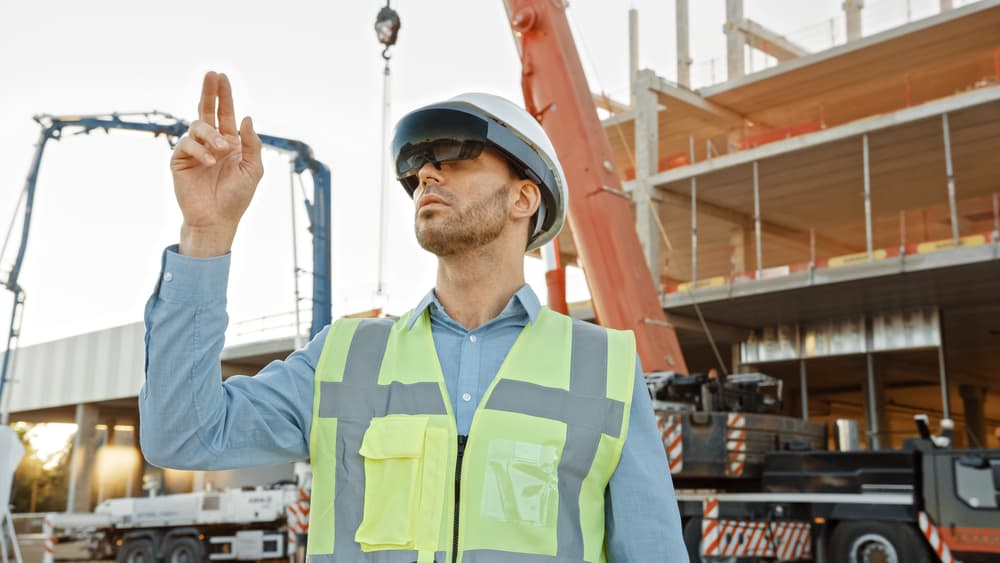 Using augmented reality (AR) in construction means that a digital 3D model of a proposed design is overlaid onto an existing space or site, using a mobile device or AR headset. In essence, AR combines the real world with the virtual. With advanced AR technologies, like object recognition and computer vision, the overlaid information becomes interactive and can be manipulated. AR is rapidly gaining traction in the construction sector as its uses span everything from design and collaboration, to safety and security. Here are some examples of the benefits of AR in construction.
Safety and training
Safety is critical in construction. And as AR can be used to highlight the location of other workers, supplies, and equipment, it can help make the working environment safer and more efficient. AR headsets can be used to simulate potentially hazardous scenarios, such as scaling multi-storey scaffolds or using powerful and potentially dangerous tools – offering workers rigorous and extremely life-like safety and security training in a safe environment where mistakes have no dangerous real-life consequences. AR also enables workers to receive on-the-job instructions so they can safely carry out complex tasks, step by step.
Project planning and collaboration
Building Information Modelling (BIM) and advanced 3D modelling software have fundamentally transformed the design and planning process, and the static physical models of days gone by are increasingly being replaced with digital technology. 3D modelling and AR enable designers to create collaborative, extremely detailed, and fully interactive models of structures that are in the process of being built. Prospective home buyers, as well as remote workers, can walk around and through these structures, view them from any angle, and even manipulate them. These sophisticated AR models enable the people working on a project to see how changes will be incorporated in the design without them causing delays and interfering with schedules and timelines. AR enables all members of a building project to visualise the effect of alterations in real time without having to wait for a decision maker to be physically present, and helps to pinpoint errors or complications at the earliest possible stage.
Underground construction
During excavation projects, there's always a risk of potentially wrecking underground utilities or hitting a gas line or water pipe. One wrong move by an excavation machine can lead to all kinds of problems, such as explosions or pipe bursts. Using a smartphone or a tablet, a contractor planning to dig a hole will be able to see, from above the ground, whatever is under his feet, such as buried cables, pipelines, or trenches, avoiding potential damage and costly mistakes. Using real-time AR techniques, workers can either view the layout of cables and pipes in a 2D plan form or as a 3D drawing overlaid on the device's camera view. AR can also be used to capture 3D records of work that was carried out before the excavations are filled up again, improving the accuracy of data for any future work at the same location. AR provides visibility to underground networks and leads to greater safety, less risk, improved accuracy, and greater certainty about where assets are located and where work is to be carried out.
The connected construction site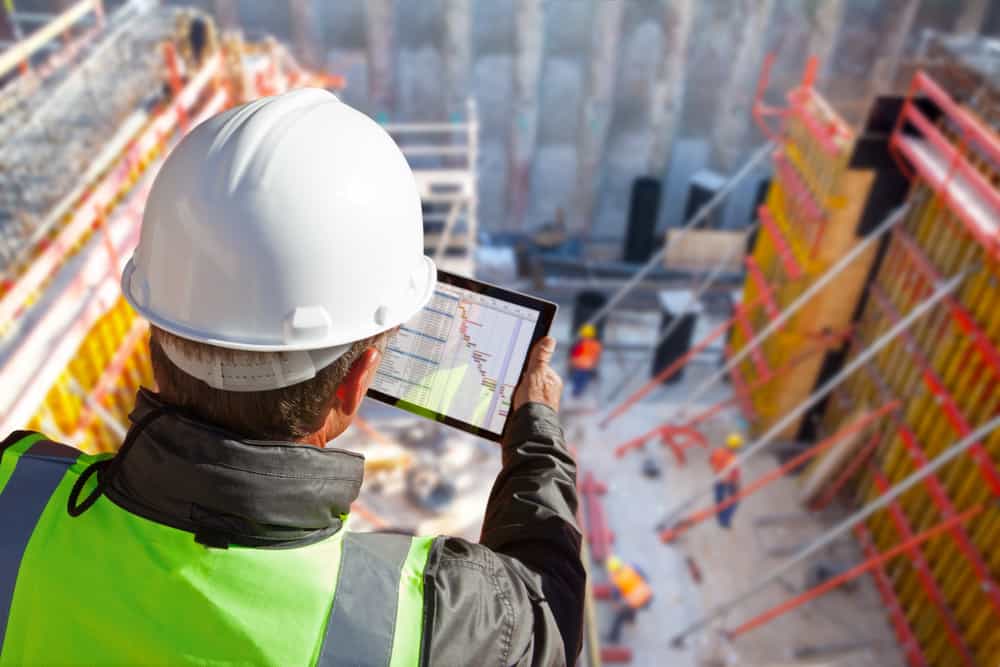 More and more construction companies all around the world are realising productivity gains from connecting their sites. The connected construction site is all about hardware and software – sensor technology, artificial intelligence, and the Internet of Things – working in harmony to enable improved quality and on-time delivery. A connected construction site can provide construction companies with an overview of the entire project; from start to finish. It enables all stakeholders to continuously monitor progress and cost in real time, which means potential challenges can be pinpointed and addressed before they have a chance to negatively impact delivery.
Improved productivity
Connected construction increases coordination and collaboration among project teams and helps to break down data silos, which increases project visibility, leads to improved problem solving, limits risk, and improves productivity. A connected construction site improves office-to-site communication, which also leads to less travel time for job managers, and less frustration for workers needing to wait for decisions.
Productivity tools such as 3D-modelling software, laser scanning, global navigation satellite systems (GNSS), machine control, imaging, and inertial navigation can dramatically improve productivity of all construction-related tasks. In comparison to traditional techniques, surveyors, engineers, and machine operators using these new, connected technologies have significantly improved productivity levels.
Sustainability
And while many of the benefits of connected construction sites relate to quality, it also significantly improves sustainability. Field work where real-time models are used leads to improved accuracy and results in fewer errors. For instance, unintentionally removing too much soil during excavation results in rework and additional fuel consumption. It also means having to allocate different resources for extra machinery, like for instance a compactor, and manpower to correct the mistake. Having detailed, advanced knowledge of the work that needs to be done also reduces waste. Fabrication teams, for instance, who have precise information about what will be needed for each project will avoid over-ordering materials.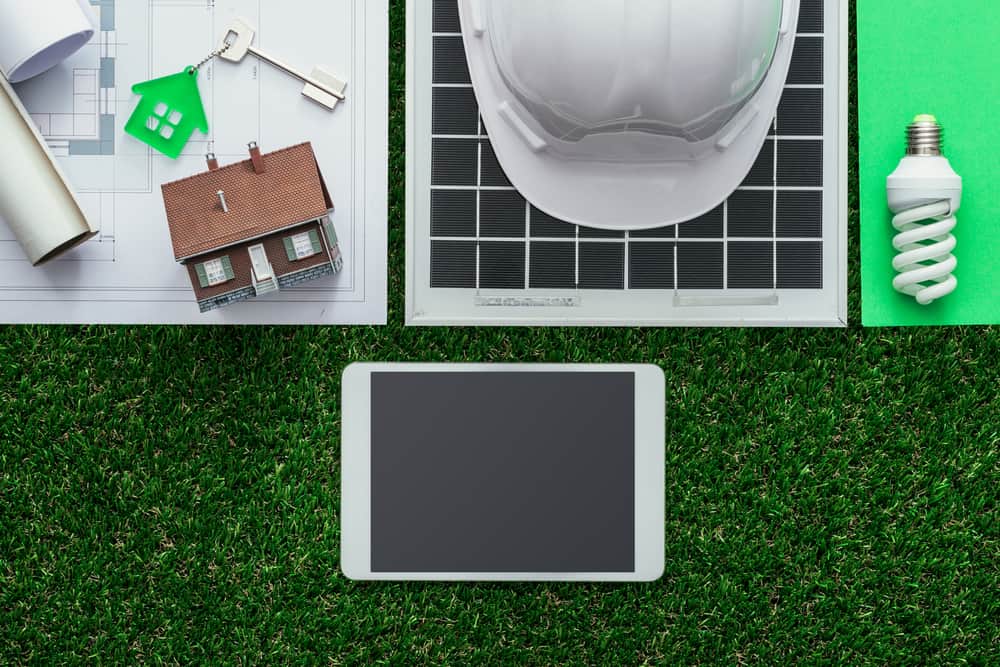 Some examples of companies that make connected construction sites possible include:
WakeCap Technologies
UAE-based startup WakeCap Technologies develops smart tracking systems for construction sites, manufacturing facilities, mining sites, and oil and gas operations – even if they're underground. The firm connects and tracks equipment, tools, and workers while on the job in real time. Smart tracking enables instant field reporting on site operations, workforce attendance, and employee productivity, and significantly improves the safety and security on any construction site. WakeCap "enables site networks of integrated sensors to connect job sites with a proprietary, patented wireless mesh network technology to provide an in-depth understanding of all site activity."
SmartBarrel
US-based company SmartBarrel develops real-time, connected construction site IoT devices, providing employees and their supervisors with an overview of the project, and enables real-time allocation of tasks, construction site and weather conditions monitoring, and efficient timesheet and payroll processing. The company's biometric timekeeping tech makes use of facial verification to make payroll and job costing processes more efficient and ensures only verified and approved employees and stakeholders are given access to a construction site. Its advanced communication systems ensure improved collaboration and enable sending broadcast messages to all the people on the site.
Embedded Blockchain for IoT
French firm Kalima Systems creates the requirements for enabling embedded blockchain for IoT devices at construction sites. This enables real-time work-in-progress management, detailed progress reporting, and geo-localised views of construction sites in progress. "Kalima Systems Blockchain empowers enterprise and developers to build the next generation of sustainable Blockchain applications for IoT, building a bridge between the physical and the digital world."
Blockchain and the future of construction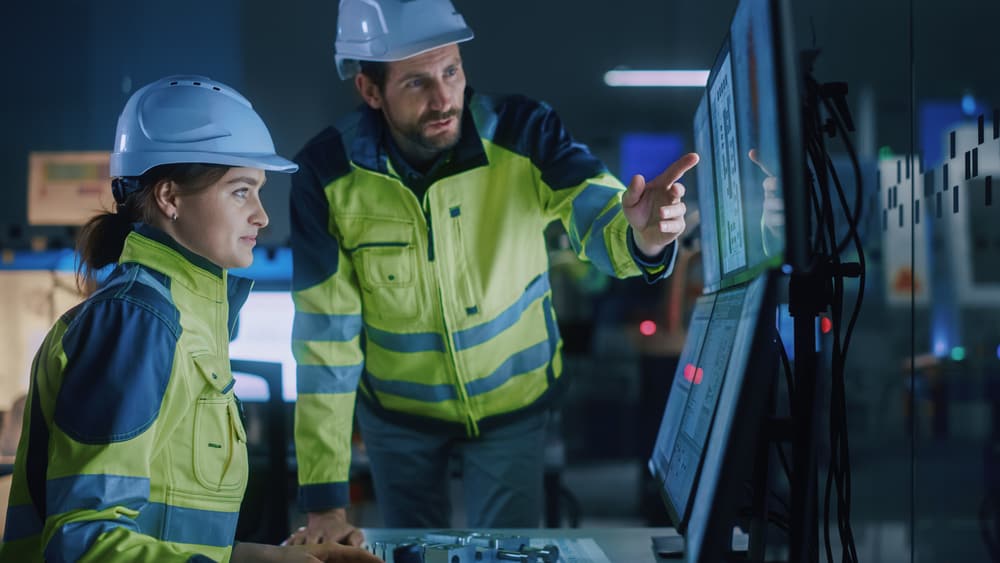 Construction management is time-consuming and complex, and to ensure overall project quality it's critical to have effective quality control in place. Traditional management methods are, however, cumbersome and inefficient and often lead to costly mistakes, delays, and discrepancies. This is where blockchain technology can make all the difference.
Blockchain is basically automated bookkeeping – but without the physical documents. It takes care of the digital 'paper pushing' without any human involvement. Blockchain technology is used to record transactions and link them together to form a 'chain' known as a distributed ledger or a collection of accounts, with each link representing a transaction within a project. As soon as one stakeholder or supplier fulfills its contractual obligations, the completed contract is added as a block or link in the chain, leading to a natural order which is transparent, verifiable, and unchangeable.
Let's say a contractor pours 100 metres of concrete at a site; a gauge on his truck could signal when the task is completed. Then an invoice for the work is generated and the contractor is instantly paid for the job. John Chappell, director of energy business development for Brooklyn-based BlockApps, says: "It becomes your back office. It knows what was agreed upon, it matches the purchase order with that action, and then tells the system to generate a payment automatically. Nobody in accounting has to approve anything."
Blockchain technology is already used by many companies in the construction sector to manage projects and, as it is decentralised, secure, transparent, and scalable, it's expected to become increasingly integral to the sector. Blockchain enables instantaneous collaboration, accelerated payment processing, and streamlined supply chains. It also offers proactive third-party oversight, predictive asset maintenance, smart contracts that stay on track, and effective carbon tracking.
Some examples of blockchain use in construction:
Briq's digital twin on blockchain
California-based blockchain firm Briq has developed a digital twin of a new office construction, incorporating a room-by-room inventory of every asset. Briq CEO Bassem Hamdy says: "When a product or specification needs to be found in a building, there is finally a place to go to simply search for what is actually in that building. The blockchain-encoded specifications are granular: paint colours, ceiling fixtures, LED bulbs, door hardware – plus manuals, warranties, and service life in a countdown clock that building owners can monitor." And Ellis Talton, Briq's director of growth marketing, adds: "Any improvements and refurbishments to the building can be documented, and the whole repository can be transferred to new owners if the asset is put up for sale."
HerenBouw's blockchain-enabled project management system
Amsterdam-based building company HerenBouw is making the building development life cycle more efficient by using a blockchain-based project management solution developed by Propulsion Consulting. The firm operates in commercial real estate and uses blockchain in a large development project in the harbour of Amsterdam. The blockchain-based system registers all transactions, holds all stakeholders accountable for the completion of their respective tasks, and provides transparency, improved communication, accuracy, and an unchangeable audit trail. The blockchain system developed by Propulsion Consulting is centred on the interactions between real estate developers, contractors, and their subcontractors. Contracted work is divided into individual tasks, with smart contracts structured to govern the execution of all of these tasks. As contractors don't want subcontractors to know about their arrangements with developers, or to have one subcontractor's arrangements known to others, permissions on the blockchain are carefully structured.
Advanced construction materials and design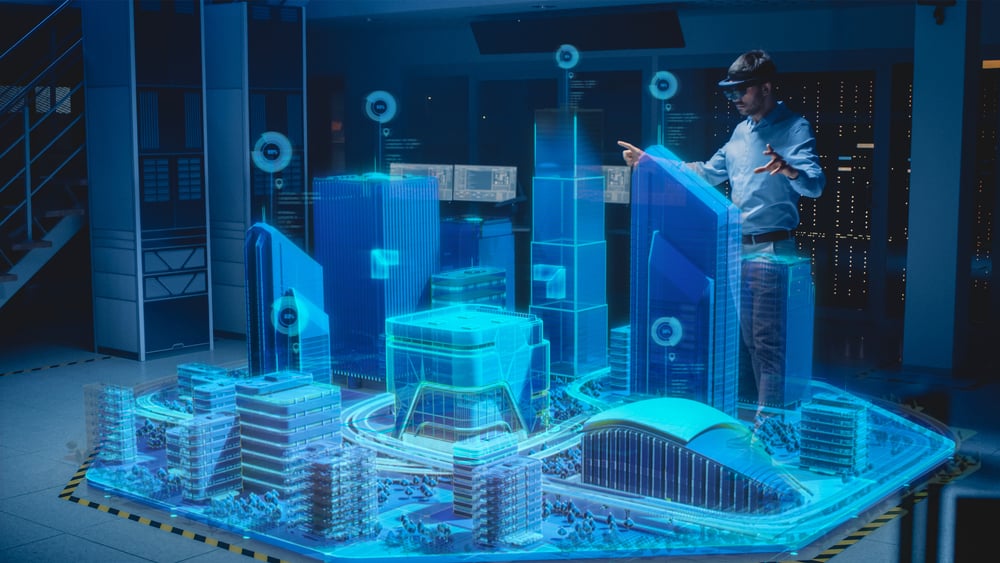 The construction industry has been consuming exorbitant amounts of sand for the manufacturing of concrete, glass, and various other construction materials. And with sand reserves facing rapid depletion, and the construction sector also being one of the largest solid waste producers in the world, you can see how this leads to serious concerns. One way we can minimise the environmental impact of the construction industry is to focus more on renewable materials. Advanced building materials (ABMs), for instance, are a new generation of construction materials that make buildings and infrastructure more resilient, smarter, more energy-efficient, and more sustainable.
Advanced construction materials can include bio or nanotechnology-enhanced versions of existing materials or bioinspired materials that replicate natural systems. ABMs also encompass new types of materials, such as concrete that possesses air purification capabilities or self-healing properties, photovoltaic-embedded construction glass, or innovative wooden structures. ABMs could decrease or even eliminate the need to replace, restore, or repair built structures and represent a transition to incorporating cutting-edge, sustainable solutions to speed up construction time, enhance profitability, and lessen the construction industry's impact on the environment. Here are some examples of advanced building materials and designs:
Self-healing concrete using red blood cells
Over time, air, moisture, and changes in temperature can weaken even the toughest construction materials. A new generation of concrete now has the ability to heal itself, using a substance found in red blood cells – repairing cracks and eliminating the need for repairs. Some earlier experimental self-healing concrete made use of limestone-producing bacteria, but this is a slow and expensive process that could also pose safety issues. But adding an enzyme found in red blood cells can give concrete even faster self-healing powers.
Nima Rahbar, associate professor of environmental and civil engineering at Worcester Polytechnic Institute, was inspired by the way humans inhale oxygen and exhale CO2. He found that, when you add carbonic anhydrase to concrete powder, the enzyme that takes CO2 from cells and transfers it into the bloodstream, helps the material turn CO2 in the atmosphere into calcium carbonate crystals. Whenever a tiny crack forms in the concrete, within a day the calcium carbonate fills it in, preventing the cracks from expanding. Rahbar says: "Concrete production and repair and transport is a very, very, energy-intensive problem. The material is responsible for around 9 per cent of global CO2 emissions, more than three times more than the airline industry. If you can make concrete that can last longer, so you don't have to replace it, you can make a dent in this 9 per cent of emissions."
Cross-laminated timber
Created from planks of sawn, glued, and layered solid wood, cross-laminated timber can be an important sustainable and durable construction material alternative. Its layered design at perpendicular angles leads to incredible compressive and tensile strength, making it nearly as strong as structural steel or reinforced concrete. Cross-laminated timber could be used in the same way in similarly-designed structures. Cross-laminated timber is composed of a renewable resource, which also makes it a sustainable material. It is used in forms for concreting structures like bridges, as support and infrastructure in large construction projects, and its structural strength and pleasant appearance make this material particularly suitable for small construction. Cross-laminated timber is currently being used in the construction of various high-rise buildings across the world.
Recently, the New York City Council approved the use of mass timber as a structural material for the construction of low and medium-rise buildings of up to 25.9 metres tall (or up to seven storeys) across the city. The decision comes as globally, mass timber is being more widely adopted as a structural building material. A representative from the New York City Department of Buildings said: "The updated Construction Codes now includes cross-laminated timber (CLT) as an approved Type IV construction material here in New York City." And timber specialist architect Michael Green said: "With the opportunity to build in mass timber, New York can now join many cities around the world as an important leader in carbon sensitive large and tall wood building."
3D-printed (bio)plastic
While plastic, which is made with fossil fuels, is extremely versatile, long-lasting, and strong, due to its notoriously slow biodegradation process it's also one of the most polluting materials in the world. Bioplastic is an excellent green alternative made from cellulose, marine chitins, algae, and various other renewable materials, making it a much easier and more biodegradable material. Bioplastic's various beneficial properties make it ideal for use in structural elements and cladding. The growing popularity of bioplastic – which is even touted as the future of 3D-printing – is based on the ease with which it can be transported and, of course, its minimal carbon footprint.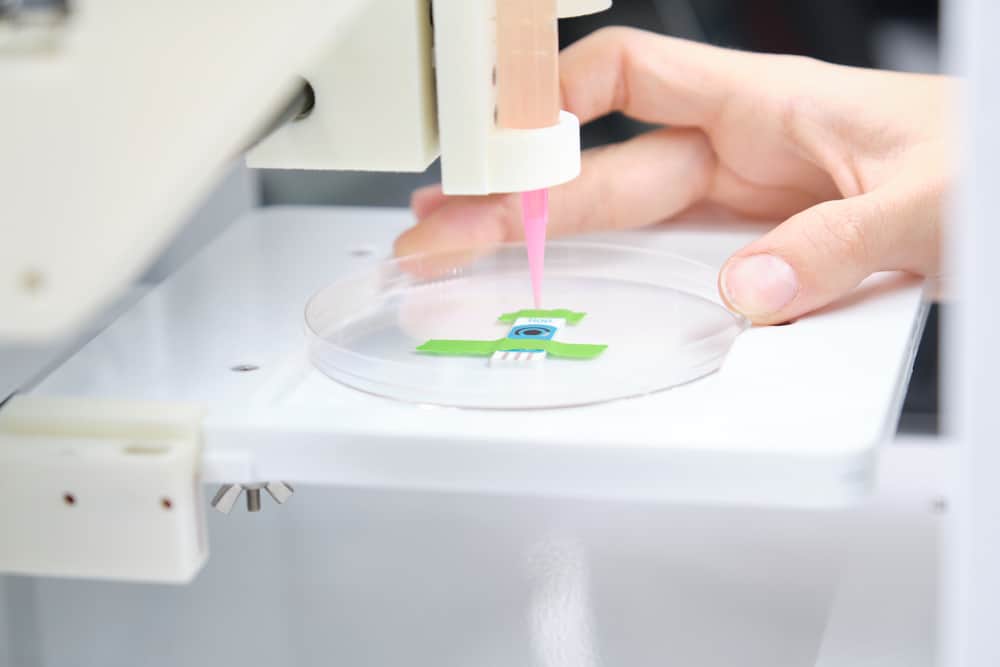 Working towards building a more resilient future, Dutch firm Aectual uses 3D-printed bio and recycled plastics to create customisable and sustainable flooring solutions. The company's Pattern Terrazzo floors combine 3D printed patterns with a bio-based terrazzo infill, offering designers a wide choice of designs and patterns. This makes this type of material ideal for architects, interior designers, and end-users who appreciate a high level of artistry in details like flooring, facade panels, and stairways. Aectual has installed plastic floors at Amsterdam's Schiphol airport and is expanding to department stores, hotels, museums, and retail projects in Europe and Asia. "Our in-house developed industrial digital production technologies and software tools enable designers and companies to create tailor-made floor designs on any scale, anywhere", says an Aectual spokesperson.
Power-generating windows
Energy-generating solar panels have been around for quite some time but one of their drawbacks is that they require lots of space – whether on rooftops or on the ground – which, especially in urban areas, is becoming increasingly limited. Researchers have been working on finding a solution for this challenge and have developed solar glass that can turn existing windows, atriums, or skylights into on-site power-generators, thereby striking a balance between functionality and aesthetics. Thin-film modules, such as cadmium telluride or amorphous silicon, can be worked into the design of a building and enable windows to generate electricity in a variety of conditions and locations. Solar glass can be produced in varying degrees of opacity, with the versions with greater opacity providing maximum power-generating efficiency, as well as shading and glare control. Thanks to its multi-layered structure, solar glass also possesses sound insulating properties which can be adjusted by decreasing or increasing the thickness of the glazing. The heat radiating from solar glass when exposed to the sun can also be harnessed to provide thermal control.
Silicon Valley-based tech company Ubiquitous Energy spearheads the development of next-generation solar technologies. The company's innovations are founded on the principle of seamlessly integrating solar technology into everyday surfaces and products. It recently installed the world's first truly transparent solar window façade at its headquarters in California, demonstrating its ability to generate clean, renewable energy while maintaining aesthetic beauty, high transparency, and colour neutrality. The transparent solar coating absorbs and converts invisible ultraviolet and infrared light into electricity while maintaining transparency. The electricity produced by the windows is used to power the LED lighting within the building. Ubiquitous Energy cofounder and CTO Miles Barr says: "Not only did we improve the thermal insulation in the conference room by replacing the single pane windows, but our Ubiquitous Energy windows also generate enough electricity to power the lighting in the conference room. We are thrilled with the outcome of this installation and look forward to completing other installation projects in the near future."
The challenge of digital crime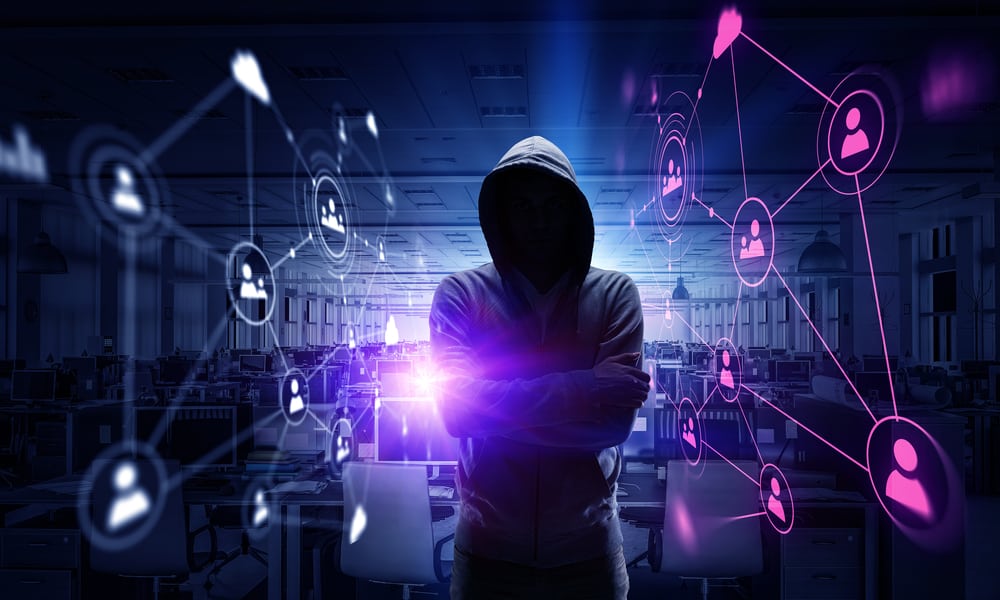 While the construction sector may not appear to be an obvious target for cybercrime, just like other sectors it too is vulnerable to digital attacks of various kinds. In fact, cyberattacks are a serious threat to the construction industry. According to IBM's Cost of Data Breach Report 2020, the average cost of a data breach in the industrial sector was $4.99 million, and in the past three years alone, cloud-based email breaches have cost US businesses more than $2 billion. According to predictions from research firm GlobalData, by 2033 the value of the industrial sector will rise to $12.9 trillion, increasingly catching cybercriminals' greedy eyes. And while IBM's X-Force Threat Intelligence Index 2021 has witnessed a nearly 50 per cent annual increase in industrial control system attacks, almost 70 per cent of companies in this sector still do not have adequate security measures in place.
Juta Gurinaviciute, chief technology officer of cybersecurity company Nord Security's NordVPN Teams, says: "The construction industry is heavily interconnected. Several building sites need to exchange data with headquarters and routinely access cloud services. Most workers use laptops and other end-point devices, with architects, engineers, and sub-contractors contributing online. The building industry isn't manual labor anymore — it's a sophisticated and digitally-managed trade, using high-end innovations and tools."
Colonial Pipeline
In May 2021, a group of hackers launched a ransomware attack on Colonial Pipeline, the United States' largest pipeline network for the delivery of refined petroleum products. The attack happened amid growing concerns over the vulnerability of (critical) infrastructure after several earlier high-profile cyberattacks. The company shut down its main lines for five days, which led to major disruptions of almost 50 per cent of the fuel supply for the eastern part of the country. Concerned car drivers emptied fuel stations in the Southeast, logistics firms were forced to locate new sources of fuel, traders were hit by unexpected price volatility, and airlines saw no other options but to reroute flights to airports with adequate fuel availability. The attackers also stole nearly 100 gigabytes of data and threatened to release it on the internet if the company refused to pay the requested ransom of almost 75 bitcoin, which equates to approximately $5 million. Assisted by the FBI, within several hours after the attack Colonial Pipeline paid the ransom, after which the cybercriminals sent the company a software application to restore its networks.
Professional Excavators and Construction
An attack on Canadian company Professional Excavators and Construction in April 2021 started with a couple of the company's printers acting up, and a few weeks afterwards all the company's systems froze. The timing was very unfortunate as well, as the cyber attack happened a day before the company was due to submit a bid for a large construction project. "The damage of not being able to get one of the biggest pursuits in our company's history is obviously damaging, but to get back up and running has been brutal", said a spokesperson for Professional Excavators and Construction." While the contracting company refused to pay the ransom, it was forced to fork out large sums of money to repair its systems. Company president Jan Gryckiewicz said: "To recoup that money, we probably have to do $1m of additional work this year just to be able to cover $100,000 in additional cost."
How to best prepare for cyberattacks
Cybercriminals can inflict tremendous harm in various ways. For instance, by compromising construction equipment, which could lead to injuries. They can also steal critical data, breach intellectual property, and cause downtime, leading to project delays and financial losses. To prepare for disruptive cyberattacks like ransomware and similar, it's important to take pre-emptive action. For instance, companies should develop a comprehensive step-by-step cyberattack plan and ensure that business functions are separated from production operations to prevent attacks from disrupting production and supply. It's also critical to secure your remote workforce – such as freelance construction workers shifting between various construction sites. Workers requiring access to the cloud or a corporate network should do so via a secure, encrypted VPN connection.
Establishing a protected network is another critical step. As collaborating on construction projects relies on constant communication, it's important that team members do so via a business VPN: a secure software-defined perimeter protected from outside threats. And before you give third-party stakeholders – such as architects, engineers, contractors, sub-contractors, clients, and consultants – access to your corporate network, robust cybersecurity measures like a VPN connection should be in place.
Employee awareness is another critical factor. As they often accidentally click on phishing emails, which can launch an avalanche of security challenges, all employees should receive cybersecurity awareness training. And last but not least: back up your data. Backups can be used to quickly restore any lost or inaccessible data in the event you are faced with a ransomware attack. These backups do, of course, need to be developed with cyber safeguards in mind.
The importance of business model transformation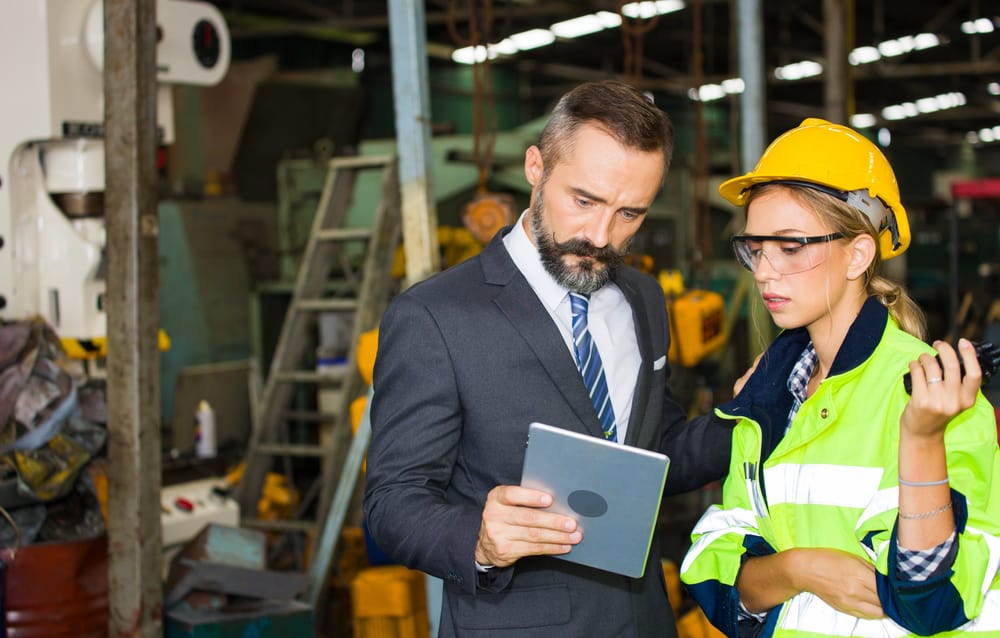 New ways of working have emerged and we are now not only witnessing but also creating new opportunities to help us transform the way we build. It is high time for the construction sector to shift away from sub-par productivity, low margins, destructive environmental impact, and investment in innovation being an afterthought. The sector should focus on the transition to circularity, launching strategic initiatives, and preparing for the next wave of transformation.
But to create the required conditions for transformation, business models in the construction sector need a serious overhaul instead of just a few tweaks here and there. Company culture, for instance, is as important as digitisation and the implementation of smart technologies. And shifting from a linear to a circular economy will offer so many more benefits than 'just' ecological improvements.
Many construction stakeholders are increasingly exploring innovative emerging business models as well, such as Building-as-a-service and City-as-a-Service'.
Circularity
Aside from the obvious ecological benefits, a circular approach to business models also brings significant economic and social gains. Not only does the use of sustainable construction materials positively influence the wellbeing of all stakeholders who work with these materials, it has also shown to increase productivity by up to 10 per cent. Circular economy ecosystems and business models in the construction sector will lead to the discovery of new revenue pools. It's important to realise that holistic transformation is best achieved if all stakeholders in the supply chain – including designers, builders, and investors – prioritise circularity over linear approaches and create ecosystems as well.
The implementation of digital technology, innovation, and research and development are also critical for circular business models in construction. Compared to traditional business models, in which collaboration throughout the value chain is not often favoured as the focus is primarily on competitiveness and financial gain, circular business models actually depend on collaboration by all stakeholders, and using materials that retain the highest value throughout their lifecycle, minimising waste and reducing the sector's CO2 footprint. According to a recent survey, circular businesses perform better than linear ones. It's no secret that collaboration is key to circularity and as such, the way forward is clear: 'business as usual' is no longer an option.
Building-as-a-Service
The demand to monitor buildings 24/7, end-to-end, is increasingly gaining popularity, as is the need for other high-end services, like (pre)inspections, air conditioning issues that need to be sorted out, or an elevator that needs to be serviced. Smart buildings have the potential to become 'Building-as-a-Service' platforms that enable all stakeholders to ensure the building meets their needs and generates benefits as well. 'As-a-Service' concepts offer high-quality, cost-efficient service to owners, tenants and users of smart buildings and enables them to move away from upfront capital expenditure to a comprehensive service at a monthly fee. We are seeing the rise of the 'as-a-service' approach throughout the commercial construction space. Think 'Space-as-a-Service', for instance, which is becoming an increasingly attractive option for small to medium-sized companies.
Via 'Building-as-a-Service', residential building owners can offer their tenants various service packages which include, for instance, ways to monitor energy usage, access to Wi-Fi connectivity, and more. Warehouse and corporate building owners can offer tracking capabilities like safe data management systems, or autonomous systems use. Services can vary on the basis of the location of the building or based on the use of the space. Smart buildings that are able to offer smart services that integrate with their surrounding urban areas, also contribute to expanding the possibilities for smart city development. Think wireless connectivity in buildings, along streets, in infrastructure like bridges and towers, and combine this with data generated, captured, and shared among buildings and municipalities. Now imagine all of this combined with building and municipal systems, and we can see how this can play a critical role in the development of smart cities.
City-as-a-Service
In order to survive and thrive, cities of the future and the people, the businesses, and the municipalities within them will need to transform the often inefficient city experience to a citizen and consumer-centric service. This transformation would entail the phasing out of traditional services and the introduction of new service models. Think Data-as-a-service, Mobility-as-a-service, Tourism-as-a-service, Lighting-as-a-service, and even Democracy-as-a-service. A comprehensive 'City-as-a-Service' model enables public sector engagement and the delivery of municipal services – such as housing, employment, public transportation, and employment – through data-driven, digital platforms that citizens can access via their computers or smartphones. It is about high-quality, frictionless, and flexible engagement with municipal departments. Many cities are striving towards offering clean, smart, digital, and autonomous transportation options as-a-service, and increasing the number of areas where citizens can walk or cycle. Various surveys indicate that citizens find Mobility-as-a-Service – where citizens no longer pay to own a car, motorbike, or bicycle – a realistic and welcome service model. Communication-as-a-service, such as rental laptops with maintenance and repairs included, and house management-as-a-service (outsourcing household tasks) are becoming increasingly popular as well.
Predictive analytics-as-a-Service
Predictive analytics involves the analysis of vast amounts of real-time data and translate this into meaningful insights to enable forecasts. This ability has become a game-changer for the construction industry as it enables the simulation of multiple scenarios that can be used to arrive at estimations and avoid failures. This can be particularly valuable at the stage of building design, but certainly also during the actual construction and operational phases of a building. And as construction projects have to take a myriad of risk factors into consideration, predictive analytics-as-a-service can also play a critical role in risk assessment and management.
New jobs entering the construction space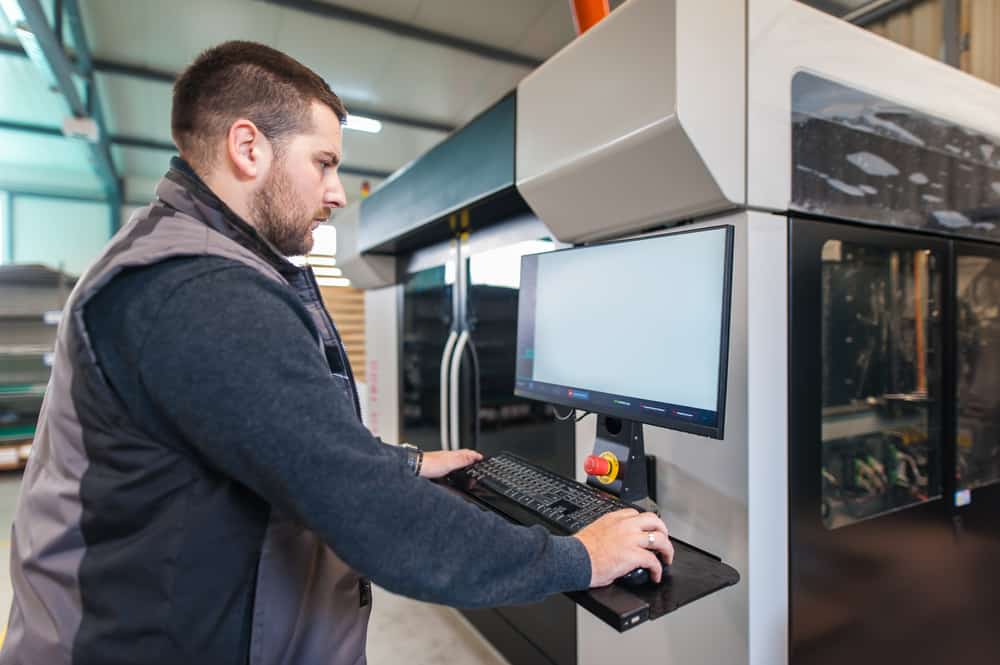 To fill the many skilled job openings in construction, the sector needs to attract Gen Z workers – the generation that grew up with gaming consoles, does everything on its smartphone, knows its way around virtual reality, and even plays around with 3D printing technology – all the tools we're also seeing in the construction sector.
Andy Leek, virtual design and construction director at the construction management and design-build firm PARIC in Missouri, says: "For many students, this is the first time they are seeing commercial applications of drones, laser scanners and robotics used on a job site and they are surprised by the heavy use of technology in the construction world. This new generation of workers are already heavy consumers of technology, and most of them are already comfortable with the same smartphones and tablets we use to manage work on our projects."
If we envision creating more with less, and want to ensure more efficient and more sustainable outcomes, we know that the future of construction will need to be digital. And the next wave of jobs, careers, and building projects in the construction sector will, no doubt, be increasingly digital and high-tech. Robots will take over many easily automatable tasks, but will be less likely to be deployed in jobs that require human interaction. We are transitioning to a future in which heavy machine and drone operators will carry out their jobs from air conditioned offices at remote locations all over the world. A world in which prefab materials will be created in factories staffed by robots and delivered via autonomous systems. As there will always be a need for supervision, and robots will need to be set up and instructed, in the future humans will still be very much in demand and needed on construction sites.
Some roles that could become commonplace in the future of construction include:
AI-assisted architect
With the construction sector becoming more and more digitally focussed, the design process will also become increasingly interspersed with various technologies, such as artificial intelligence. In the future, creatives will make much more use of AI to assist them in creating art and even designing buildings. For new design projects, architects already make use of historical construction, design, and building data. But now, AI enables them to use unfathomable amounts of this data in a millisecond, which could really enhance the design process and revolutionise architecture.
And using parametric design, with its options to select design output, set the constraints, and plug data, architects can explore various parameters to generate a myriad of outputs with which they can create forms and structures that would otherwise have been virtually impossible. Mike Mendelson, instructor and curriculum designer at the Nvidia Deep Learning Institute, says: "Computers are not good at open-ended creative solutions; that's still reserved for humans. But through automation, we're able to save time doing repetitive tasks, and we can reinvest that time in design."
Construction drone pilot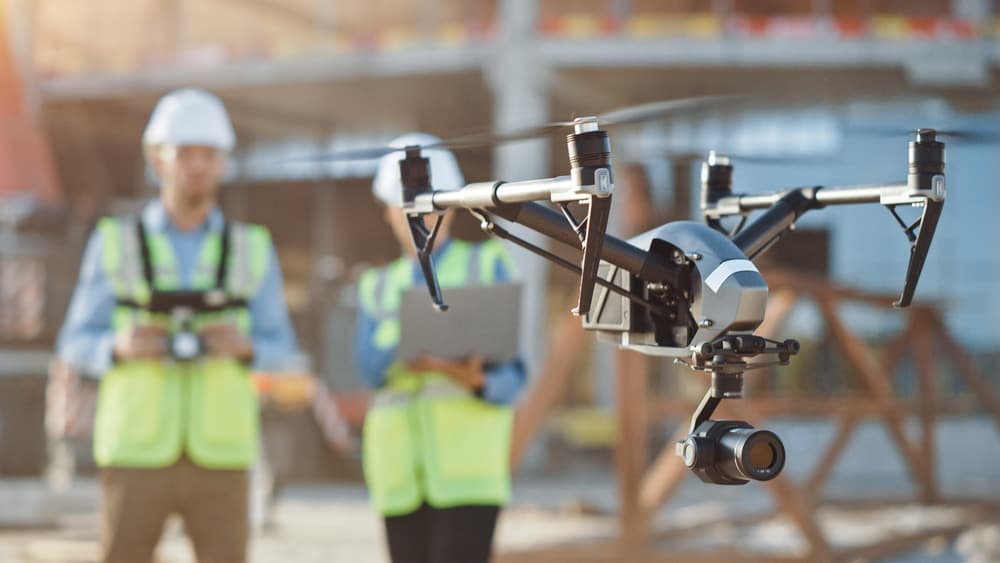 Drones are becoming increasingly common on construction sites across the world, and drone pilots help the construction sector save lots of money. Drone pilots oversee the performance of the drone, conduct safety tests and maintenance, and operate the drone's cameras and other equipment. Drone pilots are responsible for planning flight routes, navigating the machines along designated paths, generating overviews of aspects of the build, and taking high-quality footage that can help gain valuable insights on the development of a project. They conduct surveys to help construction companies keep track of various aspects of their operations, such as safety conditions on building sites and the volume and exact location of stockpiles. Drone pilots can also do planning work using a 3D map created with aerial data, to generate insights into whether certain areas are suitable to build, or to identify locations where materials are best stored.
Cybersecurity expert
Construction companies have many physical assets, from machinery to materials to vehicles, as well as lots of critical data assets – like the company's proprietary data but also critical information on construction time frames or building plans. This data could be exploited, leading to serious financial and legal ramifications. The rise of the IoT and AI in construction has led to a need for cybersecurity professionals to protect companies from cyberattacks and prevent potential damage.
Cybersecurity experts will be tasked with maintaining security protocols and ensuring compliance with various levels of cyber-defence laws. A cybersecurity professional in construction will need to have a wide range of skills, including database administration and analysis, computer forensics, (ethical) hacking and programming, cybersecurity operations management, cryptography, encryption, IT architecture, and security engineering. The need for skilled cybersecurity professionals is high and growing as the use of technology is seeing an exponential increase across various sectors of construction.
Robot manager
Robots will increasingly be deployed to assist with repetitive tasks, work on assembly lines, and help with 3D printing and modelling. Robots in construction can help minimise risk and limit accidents on building sites and make all kinds of tasks more efficient. But these robots also need to be connected to the network, they have asset management requirements, and security and safety concerns. A robot manager or chief robotics officer will be in charge of the launching, implementation, and running of robotics on the construction site – in other words, ensuring that the productivity gains that AI and robotics promise are indeed achieved. The CRO of the future, however, will increasingly manage robotics in the work environment and oversee the collaboration between these robots and their human coworkers. C Dwight Klappich, research vice president at Gartner, says: "Companies with extensive use of robotics across construction, manufacturing, and logistics should look to create a CRO position that will blend engineering, IT, and human capital management skills to develop the management structure to oversee all facets of the robotic life cycle."
Education for the future of construction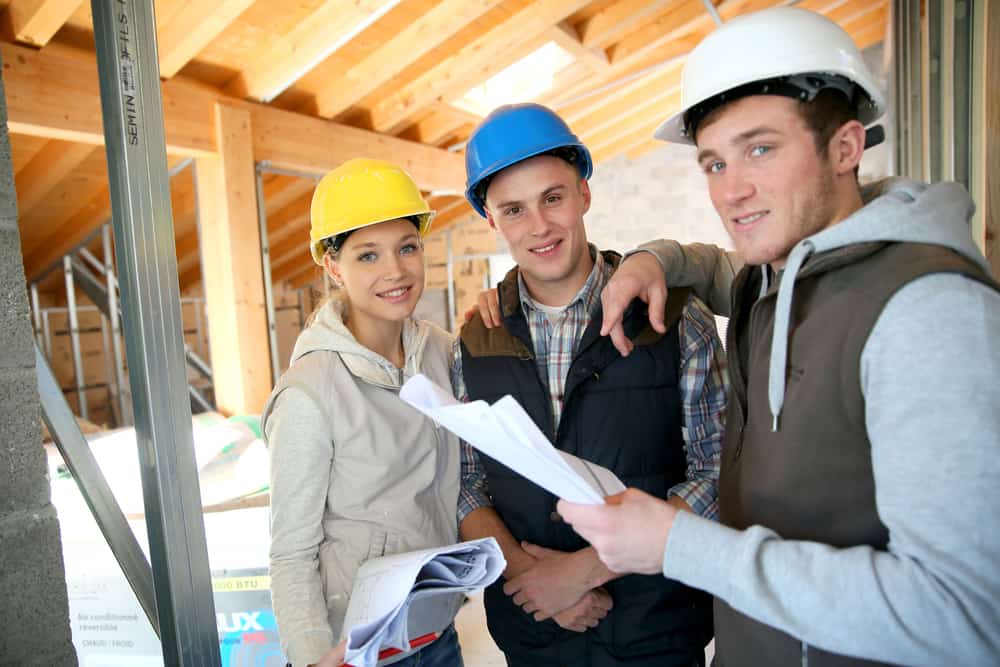 Over the past couple of years, the construction sector has witnessed a growing shortage of skilled workers. But universities and colleges, businesses, organisations, and industry associations are increasingly getting involved with innovative programmes, including apprenticeships and 'returnships'. These help attract, train, and retain construction sector workers, and offer those seeking to enter or return to the construction workforce a myriad of opportunities to gain valuable skills. As a result of the pandemic, online training in construction has also seen a tremendous increase, with learners receiving real-time online education via digital platforms or watching pre-recorded training material that can be accessed at any time.
Collaboration and apprenticeships
Collaboration between higher education and commercial businesses helps improve opportunities for hands-on learning through access to mentoring and apprenticeships. These collaborations play a vital part in providing young people with an interest in construction with valuable skills. Apprenticeships in plumbing and electrical or mechanical engineering, for instance, have been seeing an increase in popularity, and Lutger Deitmer, senior research fellow and lecturer at the University of Bremen in Germany, says: "Apprenticeships are not specifically just about learning a trade. It's about becoming well-rounded and learning lots of different things while learning a trade."
Returnships
A returnship is a professional-level, competitively-paid internship or apprenticeship designed to assist people who have not been part of the workforce for a number of years to successfully make their return. Returnships typically last three to six months and often offer a permanent role at the end of the programme. It's a relatively new concept with an innovative take on traditional apprenticeships.
Returnship programmes have already been implemented by companies like Microsoft, Amazon, Dell, and many others. They offer employees who have not been active in the industry for a while support and refresher training to help fill knowledge gaps and to introduce them to the latest job-related skills to facilitate successful re-entry into the workforce. Returnships are an exciting way to provide more opportunities for returners and are becoming an increasingly popular and integral part of many construction companies' talent strategies.
Augmented reality training
The future of the construction sector relies on the skills and capabilities of new employees who start their career journeys at educational facilities like colleges and universities. It goes without saying that it's critical to enter the construction workforce adequately equipped with the skills and knowledge to tackle the complex challenges of design and construction processes. During their education, however, students are not always exposed to such processes, which makes it difficult to fully develop an understanding of the spatial and temporal constraints in construction processes. Educational facilities often attempt to remedy this lack of exposure by means of presentations or visits to construction sites.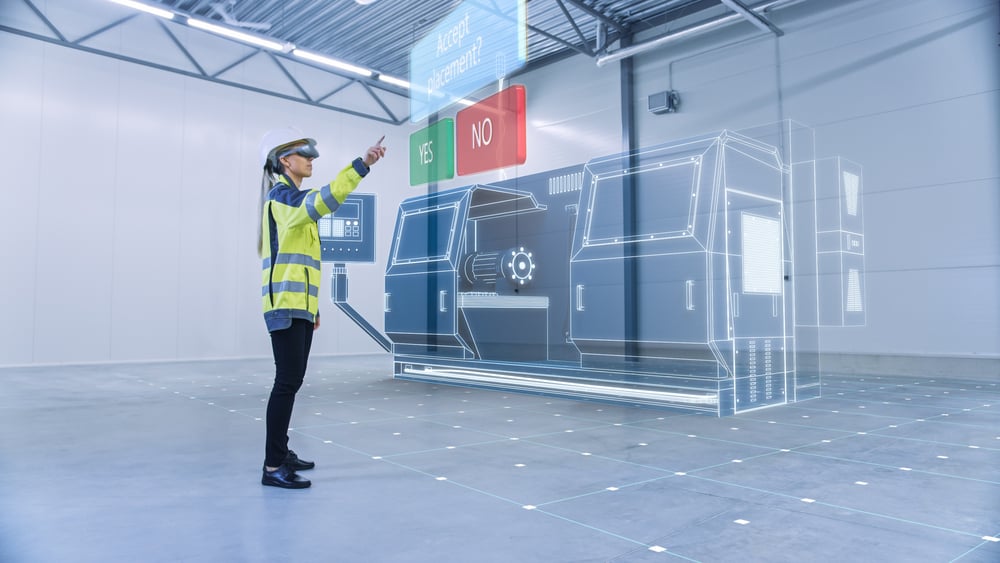 Augmented reality technology, however, enables innovative new education methods and helps students, interns, and apprentices virtually inspect construction sites without the added time and travel expenses. Interactions via AR enable the practising of different approaches and alternative techniques and teach critical safety concepts without potentially dangerous real-life consequences. The interactive nature of AR also enables training that goes beyond the passivity of lectures from a book or the use of pre-recorded video content. Construction equipment manufacturers use AR to train and assist maintenance and operations staff with servicing or repairing this equipment. This eliminates the need for printed instructions and manuals, which can lead to significant time and money savings and fewer errors.
Learning labs and research facilities
As universities and colleges across the world look for ways to reprioritise their investments, they may in the future decide to move away from building large educational facilities and instead focus on research and innovation and the construction of mixed-use learning labs. And while virtual learning options will certainly play an increasingly important role in the future, some professions and specialties – such as in the construction sector – rely heavily on hands-on learning and in-person training, which will make designing and building labs and research facilities a priority.
Roger Williams University in Rhode Island, USA, developed its SECCM Labs (School of Engineering, Computing and Construction Management) as a hub of experiential learning. Throughout its construction, the lab served as a real-life learning environment: the university professors integrated experiential learning opportunities into their curricula while the construction project partner provided real-world construction lessons. This enabled students to learn each step of the construction process hands on – from excavation to structural engineering – and directly from industry professionals.
Future leadership in construction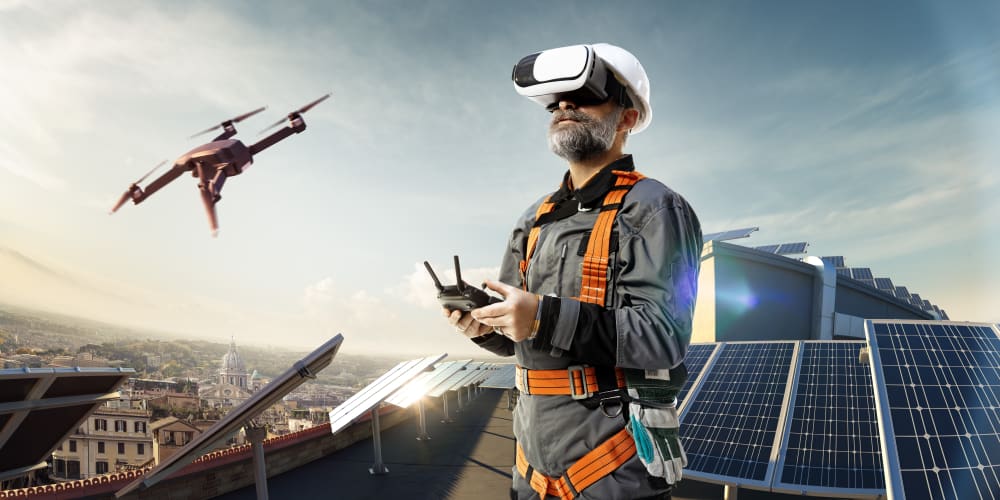 Oftentimes, existing leaders within the construction industry are the initial companies' founders. This can mean they tend to want to continue doing things the way they've always done them. This 'founders effect' can prevent these established leaders from seeing the bigger picture and inhibits their willingness to change with the times – which is needed for strategic planning and growth.
Servant leadership
The construction sector is changing rapidly, and organisations in this industry – and many other sectors, for that matter – need 'servant leaders' who challenge the status quo, are willing and able to leave the old 20th-century management style behind, and inspire and facilitate change. Servant leaders are open to being mentored and inspired by younger team members, are transformational thinkers, provide space and opportunity for growth, and offer an environment in which the construction firm can be taken to the next level and achieve optimal performance.
Compelling vision
By creating a compelling vision of the future, leaders in the construction sector can achieve things that were previously considered impossible. It enables them to develop clear, meaningful strategies, attract top talent, and take their organisations to a promising future. Through their words and actions, great leaders often already live and breathe their vision, and this is a great way to inspire others to commit, persist, and give their best. To keep morale among team members high and get the most out of employees in this increasingly competitive environment, leaders in the construction sector need to possess solid collaboration skills and inspire with passion.
Collaborative leadership
They need to recognise the importance of building interpersonal and cross-functional relationships based on communication and trust. Collaborative leadership entails leading horizontal teams in which each member is embraced and feels that they play an integral part in reaching the company's goals. An inspirational leader will remind others of the silver lining, even when times are tough, lead by listening and asking questions, and invest in their workers through training, effective communication, and showing recognition. According to Richard Branson, "the ability to inspire is the single most important leadership skill, and the ability to infuse energy, passion, commitment, and connection to an organisation's mission and direction is essential in any growing company."
Closing thoughts
Despite being plagued by numerous issues affecting the sector's productivity, the construction industry has stubbornly resisted change for years. However, the sector seems to be slowly but surely reconsidering its stance and increasingly embraces innovation. Digital innovation will be crucial to getting this trillion-dollar industry back on track, presenting important opportunities for construction businesses to invest in new solutions. In the next few years, more and more construction companies around the world will turn to emerging technologies, which will result in a more resilient, efficient, and sustainable construction sector and forever change the way we design, build, and maintain buildings and infrastructure. And with the construction sector finally willing to embrace innovation, we can expect it to reach new levels of productivity and efficiency.