How IBM Watson weather forecasts influence what we watch on Netflix
Watson, the medical know-it-all
Watson is making disruptive applications possible
What does the future have in store for Watson?
We've all heard about Watson, IBM's incredibly intelligent, cognitive computer. It has many skills. It's able to cook fabulous meals from ingredients that seem completely incompatible, it can diagnose diseases and conditions such as cancer and PTSD. Watson is made up of many different skills; it uses voice and speech recognition, data mining, machine learning and language processing. Watson is being used more and more and an entire ecosystem of startups and businesses is starting to form that build applications with Watson. The apps interact via natural language with humans – helping us to understand the world with the use of big data insights. Let's have a look at the latest developments.
How IBM Watson weather forecasts influence what we watch on Netflix
IBM has recently acquired the Weather Company's digital assets and it won't be long before the most famous supercomputer in the world will combine computer science, big data and atmospheric science to create improved weather insights. Watson now has access to data from forty million mobile phones, fifty thousand daily flights and three billion reference points from weather forecasts. All this information is packaged and tailored to specific industries. For instance, airlines may use historical and real-time weather data to reduce delays and optimise fuel consumption. Traders on the stock exchange may use weather data to make performance estimations of weather-sensitive companies. Insurance companies could use the supercomputer's information to calculate risk, using data from geographic locations to predict upcoming weather events. Clothing stores would greatly benefit from seasonal data in order to determine what type of stock to purchase for the season ahead. Then there's Netflix. Our choice of movies is also dependent on how we feel. And weather definitely has an influence on our moods. Netflix could therefore anticipate on which movies would be most popular. In the future, Watson may help us think of the weather completely differently. Instead of a random, chaotic phenomenon, we can see it as an asset, something that enables us to make more informed decisions.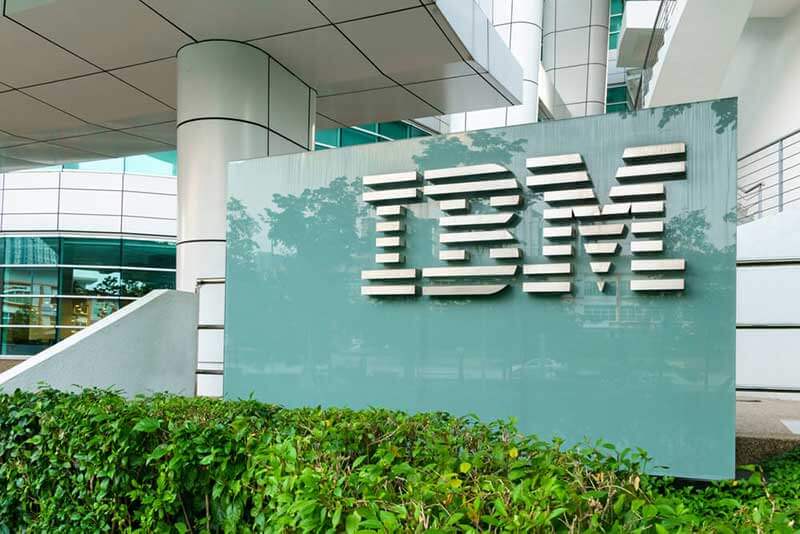 Watson, the medical know-it-all
Existing health record systems can do a great job at storing medical information but IBM's Watson can summarise that data as well as incorporate information such as doctor's notes in order to give a more comprehensive picture. In order to find a cure for leukaemia using Watson's technologies, the MD Anderson Cancer Centre of the University of Texas recently partnered with IBM. The MD Anderson's Oncology Expert Advisor's software is based on human thought processing. This makes it possible to apply medical knowledge the way previously only human doctors could. Watson is able to see images and identify problem areas on X-rays. It learns from academic literature and with the supercomputer's help, clinicians specialised in rare medical conditions are able to reach diagnoses and formulate the correct treatment for their patients. It usually takes many years to reach correct diagnoses but with Watson's knowledge, this time can be significantly shortened, improving and possibly prolonging the life of the patient.
Using Watson's natural language and data mining talents, IBM has created the SIIP – Strategic IP Insight Platform. With this tool, millions of biomedical journals and pharmaceutical patents are scanned in order to find, analyse, and record information about drugs. It records names of pharmaceutical companies and the scientists who invented the drugs and it captures the names of their chemical compounds. Between 1976 and 2000, Watson recorded 24.7 million patents, extracted 2.5 million of their chemical compounds and captured 11 million journals. IBM applies analytics to this enormous collection of information, creating an unbelievably vast database that can help improve research and development. Watson's database gives scientists around the world unprecedented access to information which, up until recently, was extremely difficult to obtain.
Watson is making disruptive applications possible
In the so called Watson Ecosystem, IBM Watson's capabilities are available to businesses of all shapes and sizes and can assist with any kind of challenge in any kind of industry – from financial services to healthcare and from e-commerce to retail. Watson's cognitive services enable its partners to optimally anticipate on and respond to their customers' needs and make tailor made recommendations. Hundreds of companies across many different industries have already launched innovative and even disruptive 'powered by Watson' products. Let's take a look at some examples:
Ivy and Wayblazer – your friendly digital concierges
WayBlazer is a service powered by Watson and is much like Expedia, but on steroids. Wayblazer produces results which are based on databases built from thousands of different sources such as for instance newspapers, magazines, social media and blogs. The service enables the user to use natural language to input searches and the travel concierge type setup answers questions such as: "What is the best guesthouse for a city trip in Barcelona?" The discovery engine of the services makes use of Watson's technology and absorbs information in order to link preferences, offers and places with economic, cultural and social data generated by user recommendations.
The GoMoment's Ivy app also makes use of Watson's natural language APIs in order to interpret what you type. It welcomes you to your accommodation establishment via text message and tells you everything you need to know about your hotel and its surroundings. It can give you advice on theatres, restaurants and other points of interests in the area. You can ask Ivy for some snacks and towels by the pool, tickets for a musical or to recommend a great restaurant to go. Ivy also measures how satisfied you are with the accommodation provider; from check in to the service levels and any other experience you may have – which is very useful information for the hotel, guest house or bed & breakfast. This handy app is already available to millions of travellers around the world.
Wayln – social media photo searching
Watson can also be of great value to marketers. WayIn is a social media photo trawler that uses Watson's image recognition capabilities to search social media for photos. The app makes these photos searchable, even if they don't contain tags that describe their content. WayIn ingests and tags approximately 200 million images every day. These images can be filtered according to attributes such as demographics. It's easy to see that this would be impossible without IBM's Watson.
VoiceItt – giving the voiceless a way to make themselves heard
VoiceItt is a revolutionary mobile application, also powered by Watson. It translates indistinguishable speech into understandable language, enabling people with speech, motor and language disorders to use their own voice. VoiceItt is based on speech recognition technology and displays or vocalises it via the user's smartphone, tablet or computer.
Wine4.me helps you find the perfect wine
Wine4.Me is another app among the many others that are already part of the Watson's Developer Cloud. Based on a customer's preferences, it helps wine drinkers find more wines they are likely to enjoy without having to try the wines they probably don't like. It does this by using sensory science that creates unique profiles for each user. With these profiles, combined with predictive analytics, it chooses wines for a particular user. For instance, in the stores, a customer can use a touchscreen to find a dry wine that complements a meat dish and costs less than $20. The system then generates information on what is available in the store. Each customer search is recorded and provides rich data analytics for store owners.
What does the future have in store for Watson?
Many see the future as a world of untold convenience and unparalleled marketing opportunities. We produce so much data that without artificial intelligence such as IBM Watson, we are no longer able to make sense of it. We need artificial intelligence to pinpoint patterns in heaps of information and we need it to make decisions that are no longer possible with traditional methods. We are on our way to a world where perfect data means that all we do and everything that happens is monitored, recorded and mined. In the future, with autonomous cars continuously monitoring where we are and capturing information along the way, having an accident and not knowing what happened will be a thing of the past. When we have swarms of miniature drones in the streets, constantly taking pictures, there will be nowhere to hide and things like street crime will never go unnoticed again. Watson will take us into a whole new world of convenience. We can see this from the hundreds of applications that developers have already built and will continue to build, using the supercomputer's cognitive APIs.