From prairie dogs to pets: animal language needs to be understood
AI and machine learning capture the magic of Dr Dolittle
Why it is important to understand what your pet says
Sharing your life with a pet can be incredibly rewarding. But like every other relationship, it can have its ups and downs. Most of these downs are the result of poorly understood behaviour, explains animal behaviour expert Dr Con Slobodchikoff. For instance, that aggressive dog may actually be trying to communicate its fear. Unfortunately, its attempts to tell you that you're scaring it may actually scare you instead. And this can have tragic consequences beyond a dangerous bite. In fact, the Humane Society reports that "Of the 3 million cats and dogs euthanised in shelters each year, approximately 2.4 million (80%) are healthy and treatable and could have been adopted into new homes." Experts like Slobodchikoff emphasise that this lack of communication is a major cause of pets ending up in shelters in the first place.
But with the help of artificial intelligence (AI) and machine learning, he wants to change that. For years, he's researched the vocalisations of American prairie dogs, tiny rodents that live in burrows beneath the plains. Convinced that their barks are more than just warning signs, he's collected evidence that they can differentiate between various threats and even communicate the colour of a researcher's shirt! Publishing his book, Chasing Doctor Dolittle: Learning the Language of Animals, was his first step toward helping people speak the language of animals. The second is his startup, Zoolingua, an effort to harness the power of cutting-edge tech to let us understand what animals are really saying. And learning to 'hear' what animals are saying is good for everyone involved.
From prairie dogs to pets: animal language needs to be understood
As he worked with the prairie dogs, he was dogged by a sense that they were using "a sophisticated communication system that has all the aspects of language". To put this theory into practice, he recorded and analysed their calls. He discovered that they used different 'acoustic signatures' to warn their friends about danger, depending on whether the threat was a hawk, a domestic dog, or a coyote. Eventually, he teamed up with a computer scientist to teach a smart algorithm to identify the different vocalisations prairie dogs make, essentially creating a prairie dog translator. He now plans to do the same thing for your pets. "I thought, if we can do this with prairie dogs, we can certainly do it with dogs and cats," he said.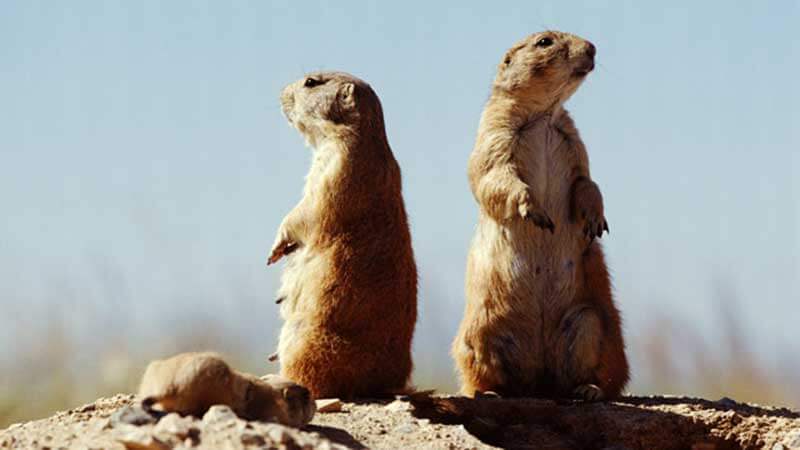 AI and machine learning capture the magic of Dr Dolittle
His goal is to translate the 'verbal' and non-verbal cues your best friend sends, turning them into plain English for those of us who don't speak dog and cat. To do this, he'll need to teach his AI by showing it thousands of videos of pet behaviour and sounds, slowly schooling its machine learning to recognise the various parts of pet language. Over time, these smart algorithms can learn to 'see' and 'hear' pet language, associating these cues with plain English. Here, the human element and the need for interpretation creeps in. As Bahar Gholipour writes for NBC News, "the algorithm still needs to be told what each bark or tail wag means, and at this point that means humans must offer their own interpretations. But Slobodchikoff aims to incorporate the growing scientific research that uses careful experiments rather than guesswork to decipher the true meanings of dogs' behavior." With luck, his translator will be on the market soon.
Why it is important to understand what your pet says
Dr Slobodchikoff knows how important his work is. "So many people would dearly love to talk to their dog or cat or at least find out what they are trying to communicate. A lot of people talk to their dogs and share their innermost secrets," he told the Guardian. And dogs might love us back, but he's less sure about the infamously sassy feline. "With cats I'm not sure what they'd have to say. A lot of times it might just be: you idiot, just feed me and leave me alone."
"Innovative products that succeed are based around genuine and major consumer needs. The amount of money now spent on pets – they are becoming fur babies to so many people – means there is huge consumer demand for this. Somebody is going to put this together," William Higham, a futurist, believes. He thinks animal translators are only about a decade away.
As Dr Slobodchikoff's work continues, we expect to see improvements to AI and machine learning as well. This may shorten the time to market for this amazing tech, helping millions of people better understand the pets with whom they share their lives.