Running a business can be tough, and it's not for the faint-hearted. The ability to overcome challenges and learn from mistakes is often what separates thriving companies from those that fail, as well as inspiring entrepreneurs from the 'average Joe'. And earning the position of chief executive officer (CEO), though highly desired and strived for, isn't just about 'calling the shots'. That alone won't get anyone far.  It's about having a clear vision, mission, perseverance, and knowing your strengths and weaknesses.
And despite what most people might think, not every lesson has to be learned through first-hand experience. Sometimes, all it takes to successfully navigate the world of business is to analyse great leaders and their way of dealing with customers, employees, and investors. And to help you with that, we've compiled a list of some of the most inspiring business leaders of the modern world, as well as the key takeaways from their illustrious careers.
Elon Musk – a man with a mission and the courage to defy the odds
When he's not on the production line in Tesla trying to personally fix problems and "lead from the front lines", Elon Musk is disrupting the status quo in multiple industries. He inspires his employees to dream big, work hard, and think outside the box. For example, sending a Tesla car into space was a way for Musk to show everyone in his team how to go beyond conventional thinking. He's keen on inspiring people to abandon fossil fuels and turn to sustainable alternatives such as solar power, and since he's aware of the effects of automation, he's an avid supporter of introducing universal basic income to compensate for job loss.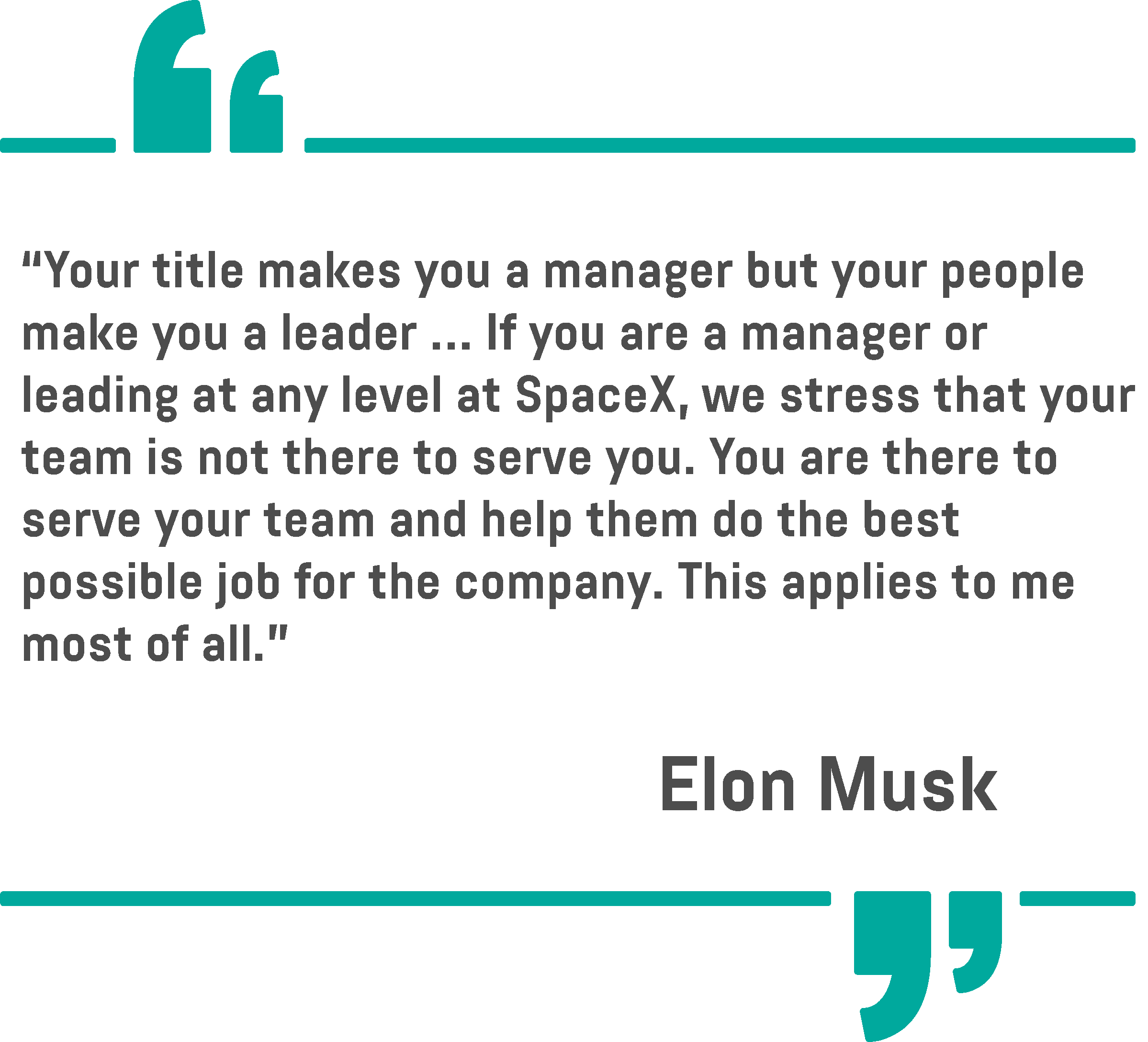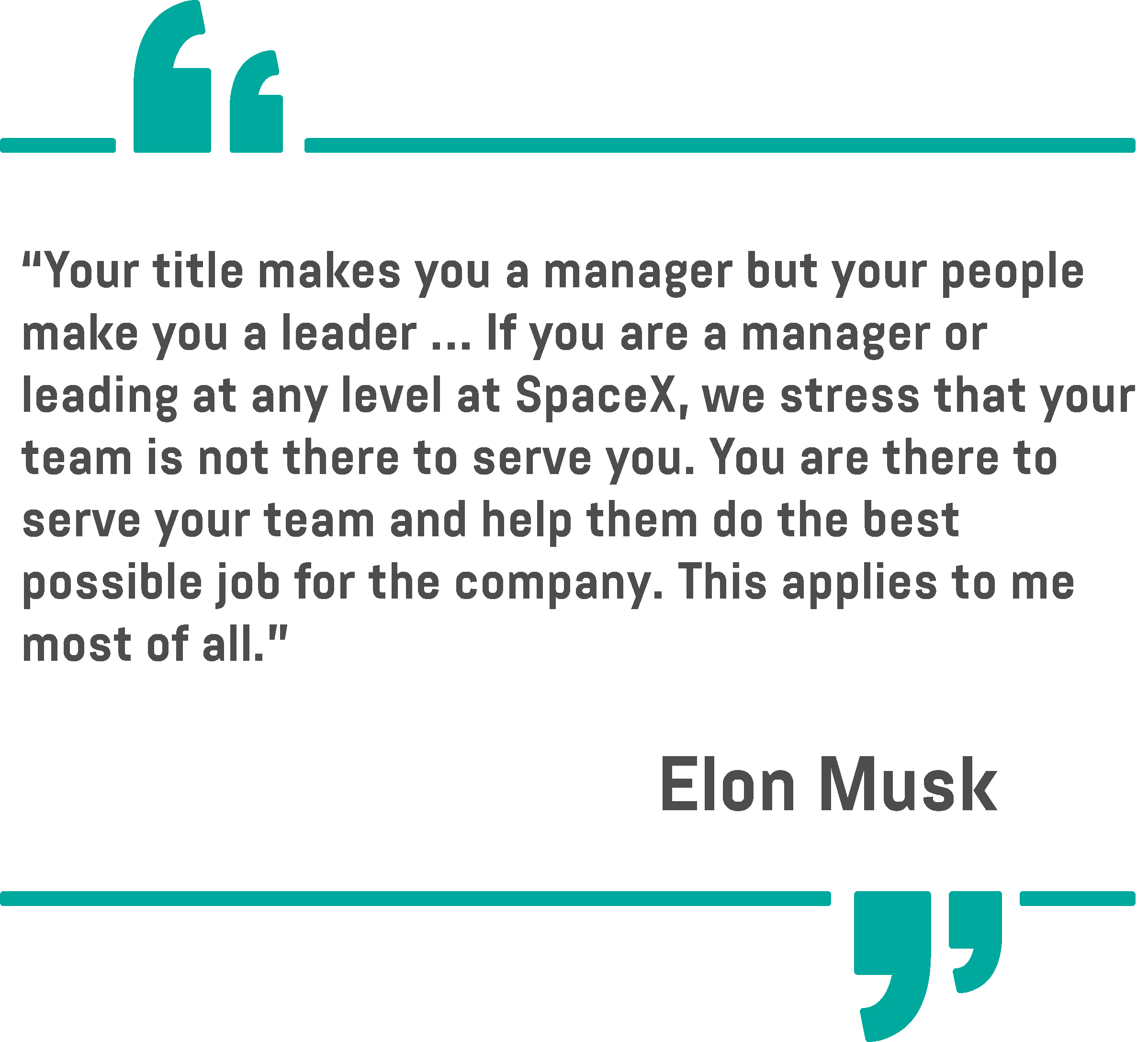 Most importantly, his bold ideas and passion enabled him to instil a sense of purpose in his employees and turn them into a close-knit team that constantly innovates and is comfortable with change. "Your title makes you a manager but your people make you a leader … If you are a manager or leading at any level at SpaceX, we stress that your team is not there to serve you. You are there to serve your team and help them do the best possible job for the company. This applies to me most of all," says Musk. Leading by example and putting in hard work, he truly 'walks his talk'.
Jeff Bezos – working a few years into the future
The pace of innovation at Amazon, a $1 trillion e-commerce behemoth, is perhaps best summed up by the favourite maxim of its CEO, Jeff Bezos, that it's always 'Day 1' at Amazon. Therefore,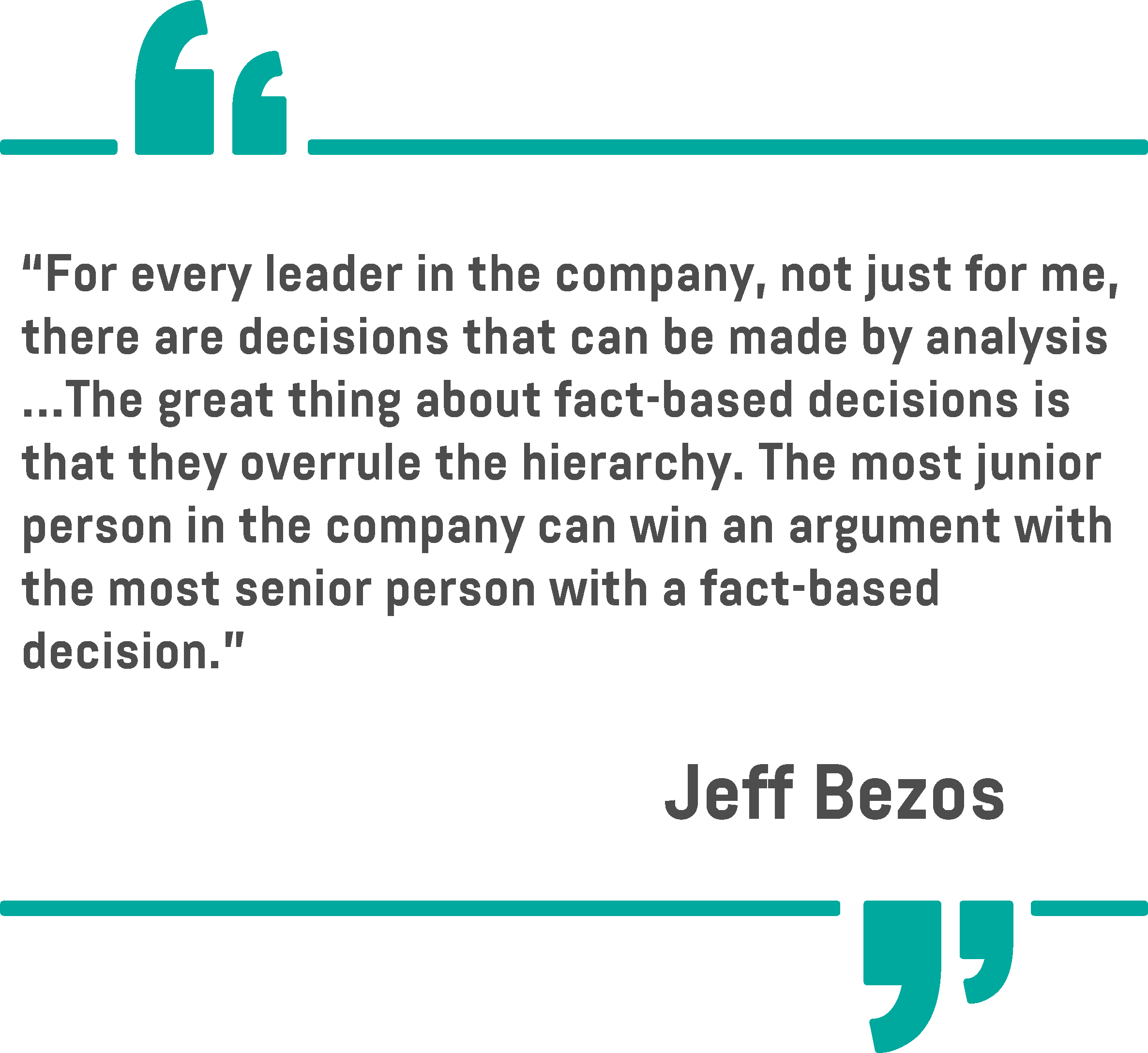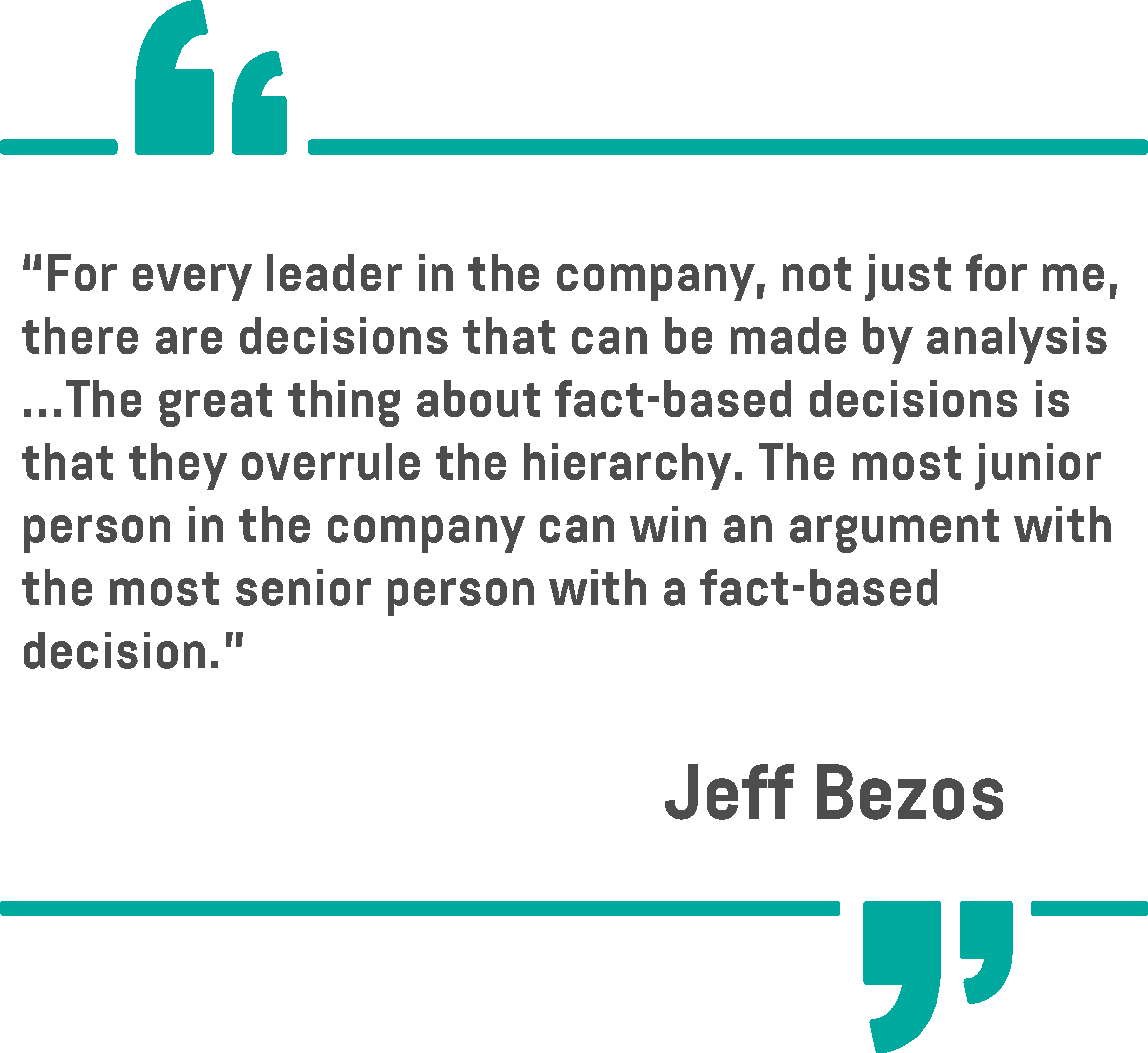 anything is possible, and it's just getting started to take over the world. So, it's no wonder that a recent poll showed that people perceive Bezos as the most skilful tech CEO when it comes to growing business and innovating. He's focused on long-term growth instead of the short-term concerns of Wall Street and says that he gets to "work two or three years into the future, and most of [his] leadership team has the same setup". Clearly, Bezos is ensuring that the team he leads shares his vision of the future and develops the forward-looking mentality that made Amazon grow in the first place. Equally important is the fact that Bezos maintains a customer-centric business philosophy. New products on Amazon are launched not because of competitors' moves, but because customers genuinely need or want them.
Richard Branson – love for new ideas and his employees
Richard Branson, the man leading the Virgin Group, a conglomerate of over 60 companies, has developed a leadership style that first focuses on the needs of employees, and then on the wishes of customers and shareholders. The logic of this approach is that "If you take care of your employees, your employees will take care of your customers, and your customers will take care of your shareholders," Branson says. This creates motivated staff and managers that are able to execute his vision and contribute with their own ideas, too. And Branson's love for bold ideas is evident in his favourite slogans, such as "Screw it, let's do it", as well as in the fact that he doesn't necessarily see failure as a bad thing, but rather as the foundation for success. But despite a seemingly disparate group of companies he oversees, they have one thing in common: a focus on experiences customers can "enjoy, relate to, or aspire to".
Receive the latest insights, research material, e-books, white papers and articles from our research team every month, for free!
Jack Ma – create companies that outlive their founders
By his own admission, Jack Ma, the executive chairman of the Chinese e-commerce giant Alibaba, owes his success to his teaching background. He learned how to cultivate talent, and these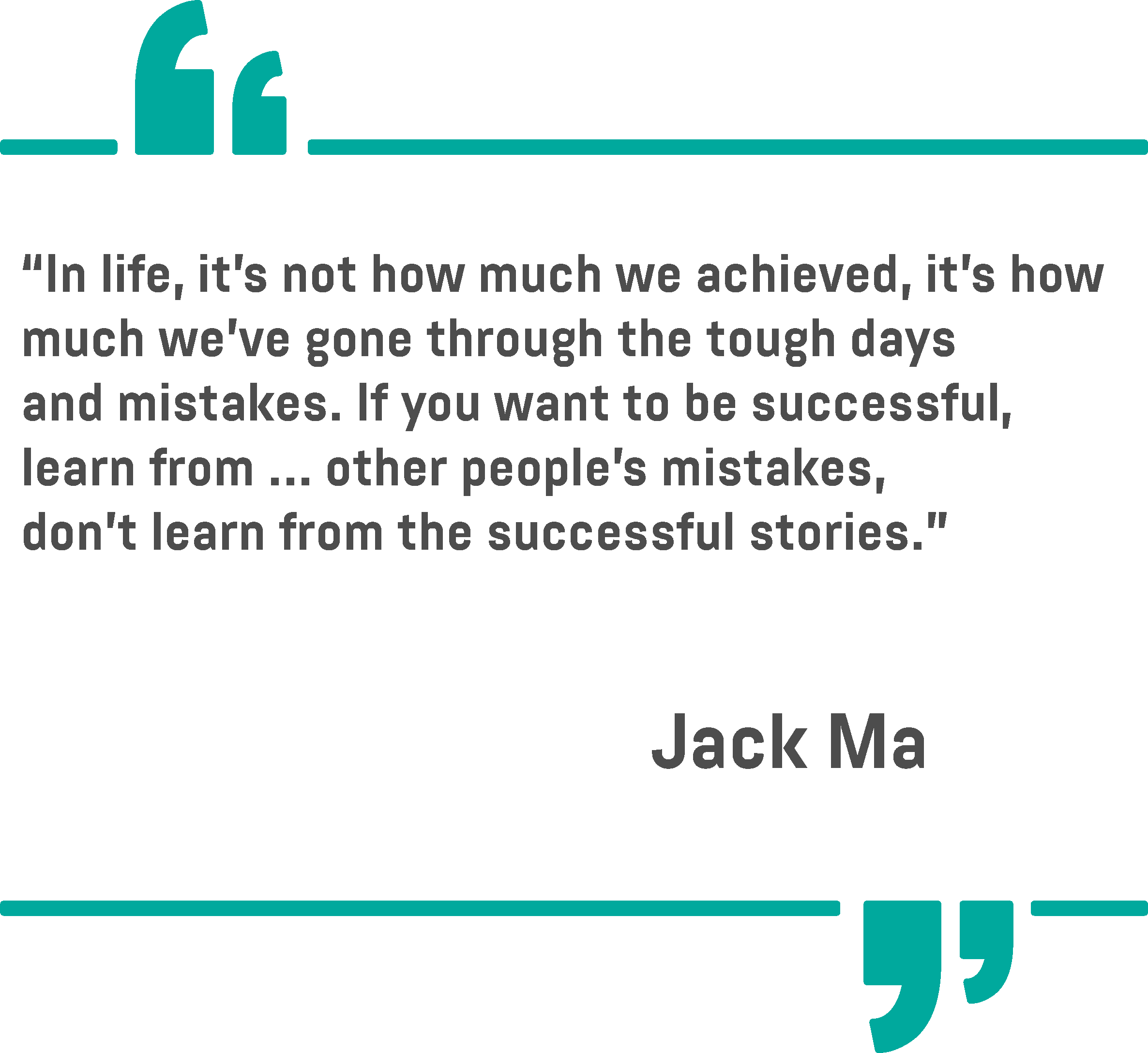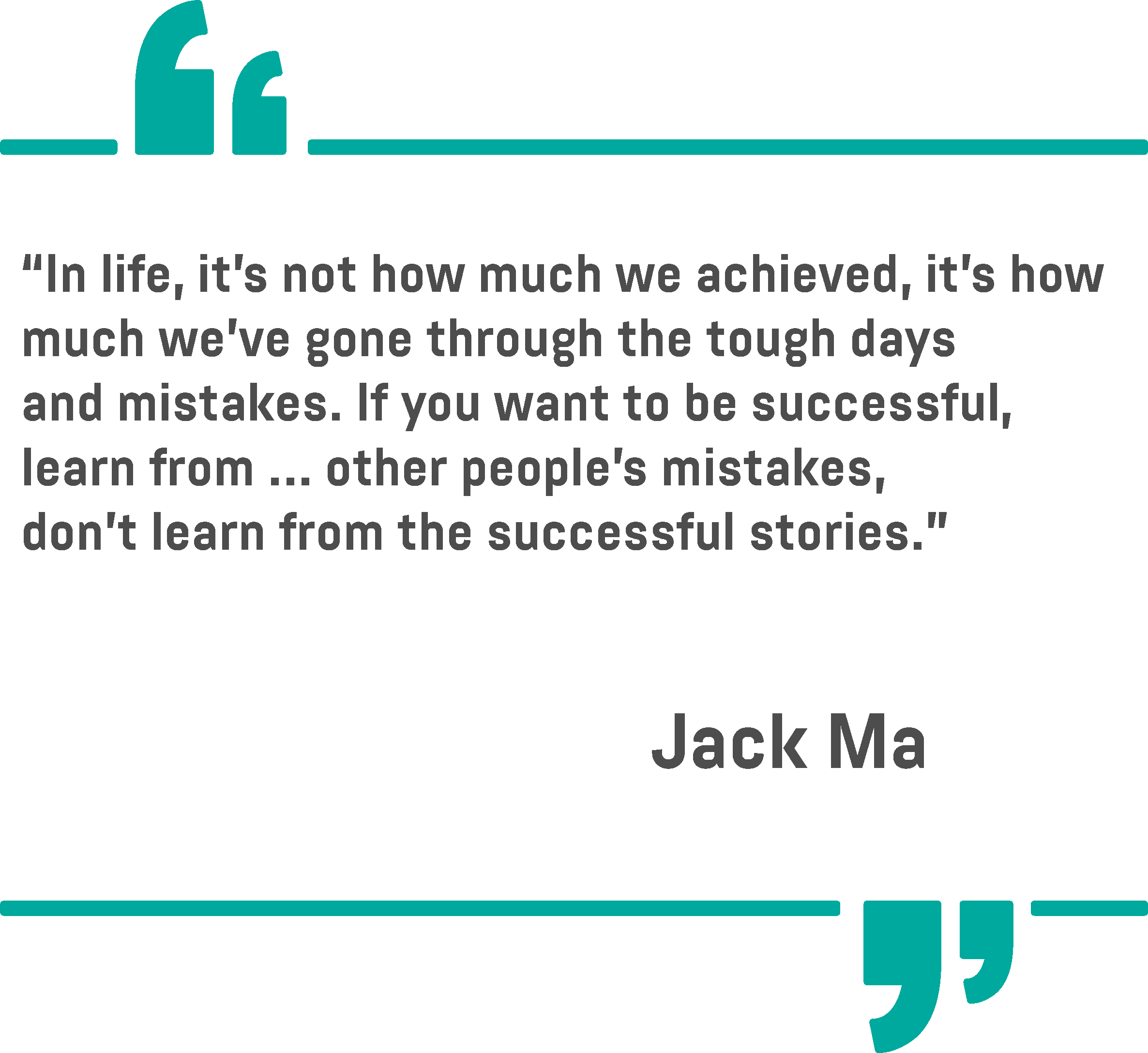 lessons proved crucial. "For so many years, I always tried to find the people smarter than I am. And when you find so many smart people, my job is to make sure the smart people can work together," he says. And this business philosophy is what ultimately ensured that his departure from the company goes smoothly. Ma spent several years preparing Alibaba's current CEO, Daniel Zhang, to take over as chairman of the board on September 10, 2019. Also, Ma wrote to shareholders that the company he founded is now "built on systems of organisational excellence" and doesn't depend on a single leader. "In life, it's not how much we achieved, it's how much we've gone through the tough days and mistakes. If you want to be successful, learn from … other people's mistakes, don't learn from the successful stories," underlines Ma.
Dara Khosrowshahi – celebrating diversity and leading responsibly
Dara Khosrowshahi was the leader Uber needed after a string of scandals drove out the former CEO, Travis Kalanick. Diplomatic and yet decisive, Khosrowshahi is known for creating inclusive companies. At Expedia, he oversaw full gender parity in the workforce, while at Uber, he started his term by introducing a set of values that celebrate differences and ideas over hierarchy. "Uber has always been a company that embraces change, and going forward we'll approach our culture in the same way," wrote Khosrowshahi when publishing what he calls Uber's new cultural norms. Khosrowshahi doesn't shy away from publicly defending his views on social issues, either, and has criticised the US President Donald Trump for attacking the Deferred Action for Childhood Arrivals (DACA) program and restricting immigration from certain countries. Also, he thinks that tech leaders must take responsibility for what happens on the platforms they create. Uber led by example in that regard by developing a system for tracking sexual harassment and assaults "that stem from Uber rides". Furthermore, Khosrowshahi led efforts to hire more women in the male-dominated Uber and has fired over 20 employees due to sexual harassment complaints while developing the company beyond its app-based ride-hailing business.
Reed Hastings – a leader who prefers not to make decisions
Producing the famous political drama House of Cards cost Netflix around $60 million per season. Yet, it took Reed Hastings, the CEO of the popular streaming service, only 30 minutes to approve the show. The speed at which things get done at Netflix is largely due to employees having a high degree of autonomy in making new products, while Hastings only occasionally intervenes. He admits that sometimes an entire quarter passes by without him making any decisions, as he empowers employees to take charge. "We ask people to do what you would think is best for the company. We don't give them any more guideline than that," Hastings explains. So far, his faith in the ability of employees to make the right decisions has paid off. Netflix is worth around $150 billion, ranks high in employee satisfaction, and is well positioned to maintain its status as one of the main sources of entertainment for millions of people.
Reshma Saujani – closing the gender gap in the tech world
Lawyer-turned-activist Reshma Saujani is on a bold mission to close the gender gap in the tech world and teach more girls how to code. Her non-profit organisation Girls Who Code is crucial in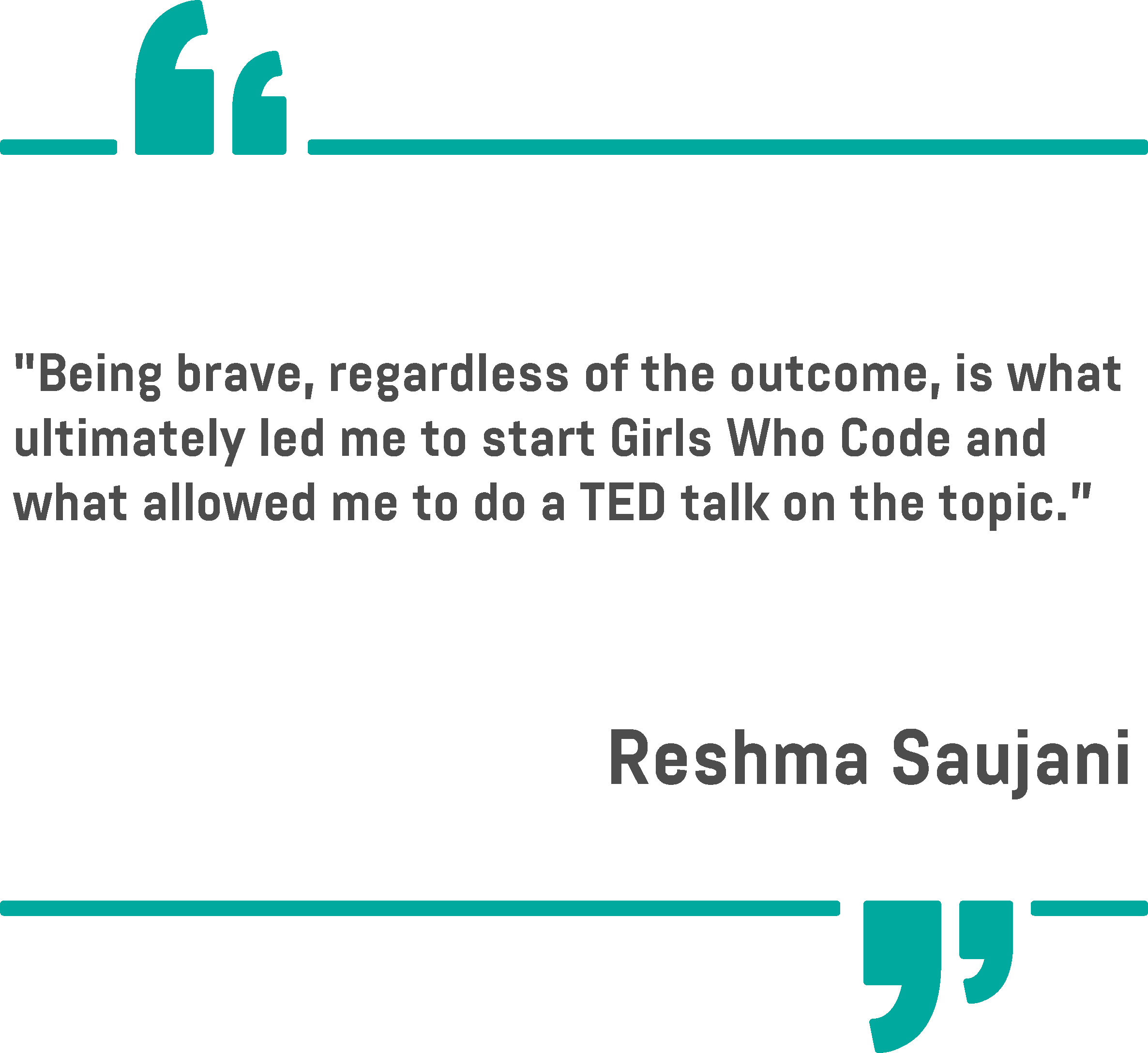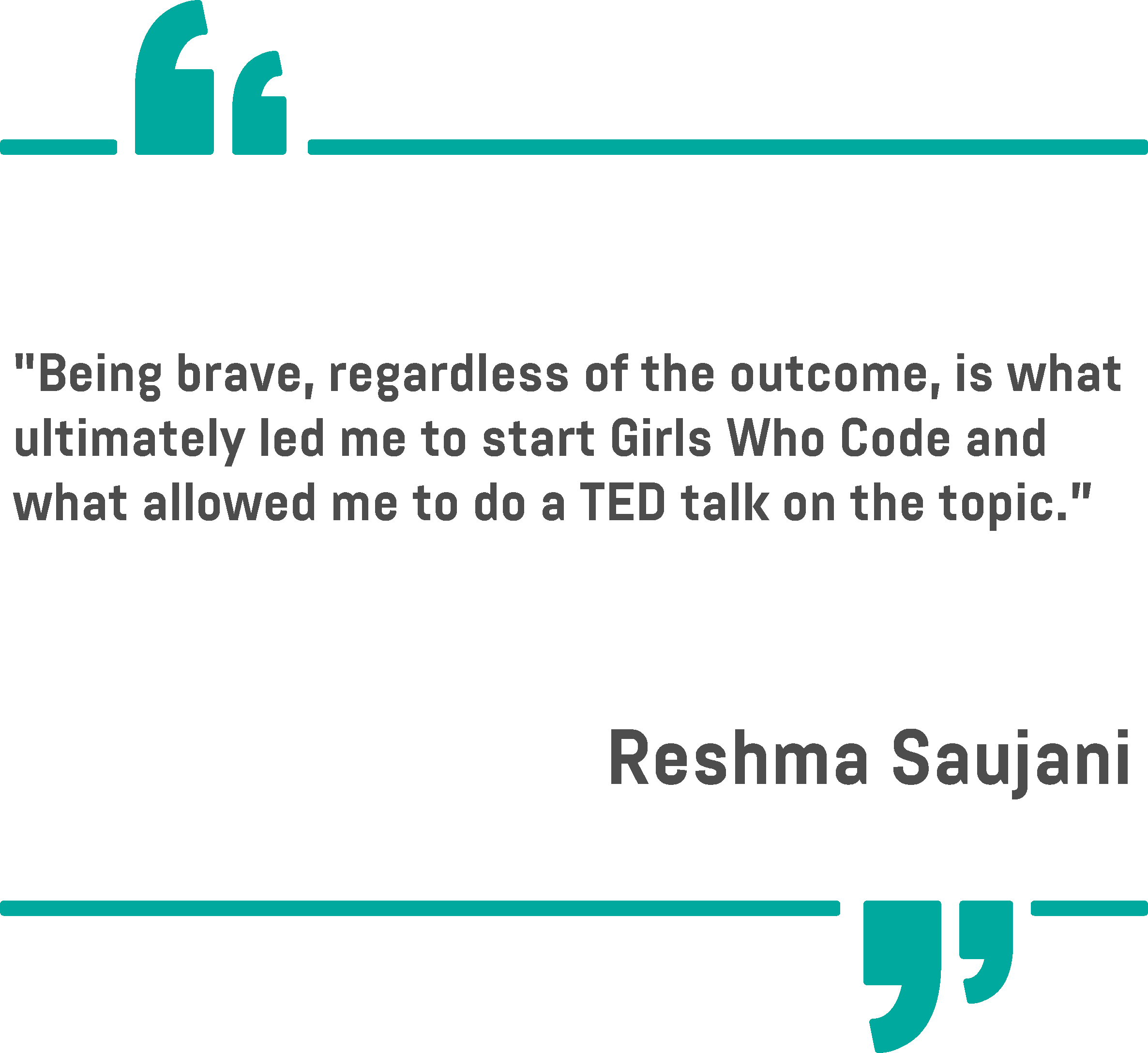 that endeavour, helping around 90,000 girls to learn some of the many programming languages. Saujani explains that the traditional image of a programmer as "a boy in a hoodie in a basement" should be changed and that girls need to be taught to act bravely and not be afraid of failure. "Forty percent of women are the primary breadwinners for their families, and leaving women out of tech jobs means leaving families out of the middle class," she explains. And it looks like her effort is paying off, as girls that underwent Girls Who Code's training are 15 times more likely to choose to major in IT fields compared to the national rate, and they're critical in inspiring other girls to follow the same career path.
Eric S. Yuan, the most likeable boss in 2018
According to Glassdoor's 2018 list, the best CEO to work for in the US is the founder and CEO of Zoom Video Communications, Eric S. Yuan. Yuan's company developed a cloud-based video conferencing and communications solution for businesses. Before establishing his own firm, Yuan worked for a video conferencing platform called WebEx. Throughout his work at WebEx, he spent a lot of time working with customers who weren't satisfied with existing video conferencing solutions. So, he decided it was time to develop technology that's more reliable and efficient. That's how the story of Zoom began. Today, Yuan's company employs over 1,000 people and is estimated to be worth $1 billion. But for Yuan, success isn't about making a ton of money or being famous. He explains that the most important thing is being happy and passionate about your job. As Yuan believes, successful companies are those that focus on customers and easily adapt to ongoing changes.
Doug McMillon – transforming Walmart by building a new culture
The CEO of Walmart, Doug McMillon, was tasked with transforming the culture and business model of a half-century-old retail behemoth. To achieve that goal, he's changing the attitude of Walmart's executives by allowing them to experiment and even fail in implementing new and bold ideas. "Today we're getting to reimagine retail and our business, to do that we have to take risks, try quite a few things and learn from our failures. That kind of behavior is in our DNA and we're waking up to that culture," McMillon explains. He is also financing major technology initiatives in an attempt to digitise the corporation and make it a competitive force in a tech-driven marketplace. He's also focused on driving growth in the e-commerce sector with the aim to make services more personalised and achieve same-day delivery. Managing such change is a complex operation, and McMillon says that managers might know how to solve 80 per cent of problems, but have to "listen so that [they] can find the other 20". And to build a talent pipeline and ensure its long-term growth, Walmart is subsidising the cost of degrees in business and supply chain management for its employees.
Evan Spiegel – a billionaire who'll say no to almost any proposal
Evan Spiegel, a co-founder of Snap Inc. and creator of the famous social media platform Snapchat, transformed his humble student project into a multi-billion-dollar business. The secret to his success, as Spiegel believes, lies in his '99 per cent rule'. He reveals that saying no to 99 per cent of suggestions and proposals helped him grow his business. Clearly, he applied the same rule back in 2013, when Facebook offered $3 billion to acquire Snapchat. Spiegel declined the offer, and today, his business is estimated to be worth $20 billion. Google was also interested in purchasing Snapchat, but Spiegel once again said no. What also differentiates Spiegel from other leaders is the way he conducts his business meetings. For instance, instead of discussing business-related issues in conventional conference rooms, this 28-year-old entrepreneur prefers walking down the cement path near his office in Los Angeles and talking with his co-workers. Moreover, he ditched staff meetings, and it's not rare for employees to find out about Snapchat's new features in the media.
Mårten Mickos is leading the cybersecurity industry
Mårten Mickos is the current CEO of one of the biggest white-hat hacking platforms in the world, HackerOne. Before joining HackerOne, Mickos was the CEO of a Swedish software company,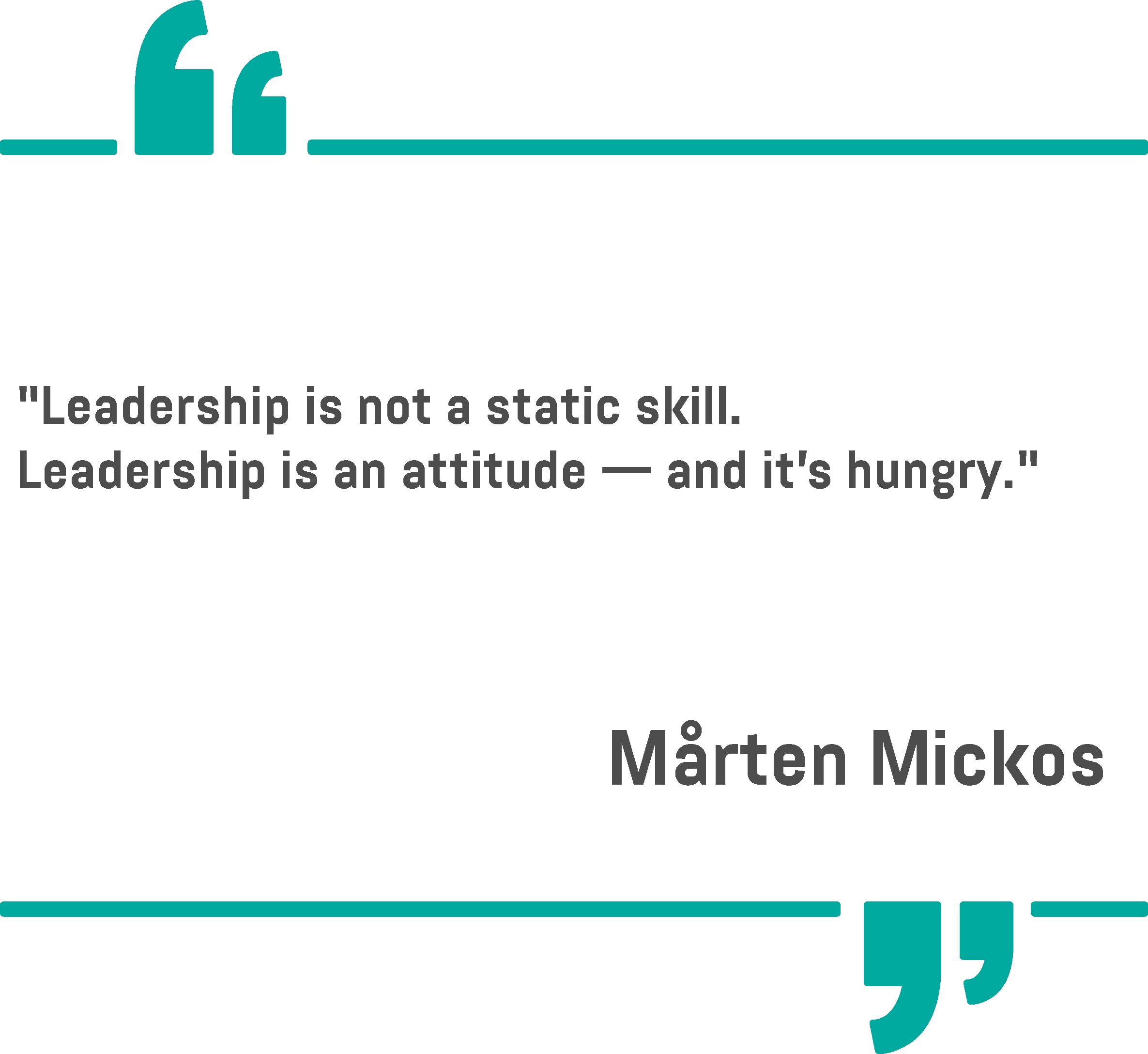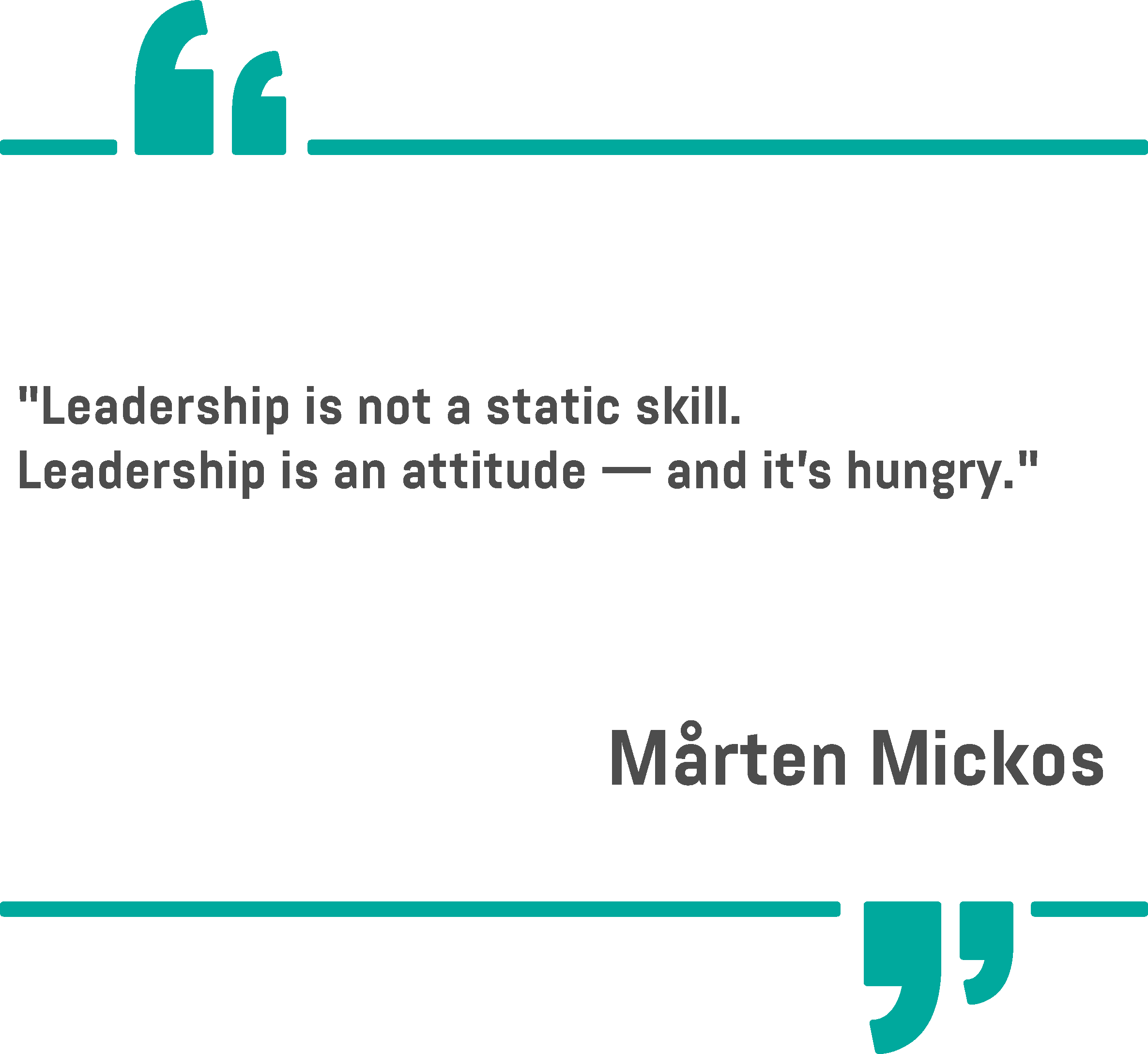 MySQL AB. According to Mickos, what helped him evolve as a leader are "confidence, tenacity and leadership". As strange as it seems, getting fired from his previous jobs did wonders for his confidence, and Mickos simply continued going forward. "And this is perhaps the greatest lesson I've learned in being fired as CEO: There is no 'perfect score' when it comes to leadership. There is always room to grow and more to learn along the way," he says. HackerOne was launched in 2012, and it's designed to connect businesses with white-hat hackers, who are given a fee to expose cybersecurity vulnerabilities and help businesses fix them before criminals take advantage of them. In 2015, when Mickos joined the company, HackerOne's community consisted of 16,000 hackers, but now, it has over 250,000 white-hat hackers, and the number continues to grow. Today, Mickos is considered to be "one of the most respected luminaries of the Open Source world".
Jeff Weiner knows what it means to be a compassionate leader
Being compassionate is what differentiates good and bad leaders. According to Jeff Weiner, the CEO of LinkedIn, being compassionate can change not just your career, but also your entire life. Weiner, who's one of Glassdoor's top CEOs for 2018, is inspired by Dalai Lama's philosophy and tries to apply it to everyday business. He believes that "managing compassionately is not just a better way to build a team, it's a better way to build a company". Moreover, compassionate leadership is about taking action and helping your employees feel better. Another thing that makes Weiner such a great leader is that despite having a pretty hectic schedule, he devotes 90 minutes of his time every day to coaching and spontaneous conversations with his co-workers. This is a great way to improve creativity and productivity, he observes. This approach allows Weiner to better manage his 14,000 employees.
Sam Altman – the head of the world's most prestigious startup accelerator
Sam Altman started his entrepreneurship back in 2005, when he was only 19 years old. In 2014, Altman became the president of the startup accelerator Y Combinator. Over the past few years,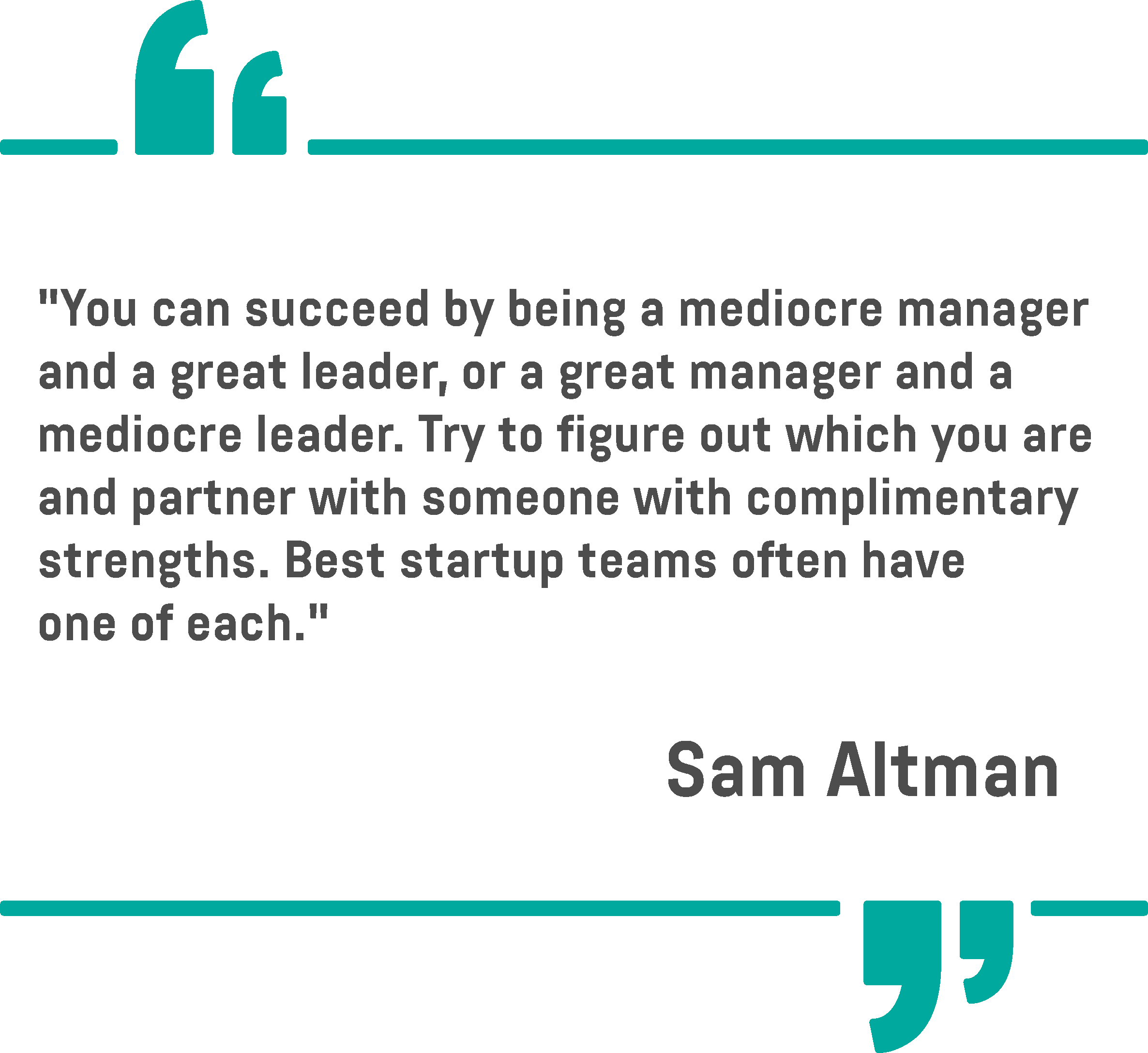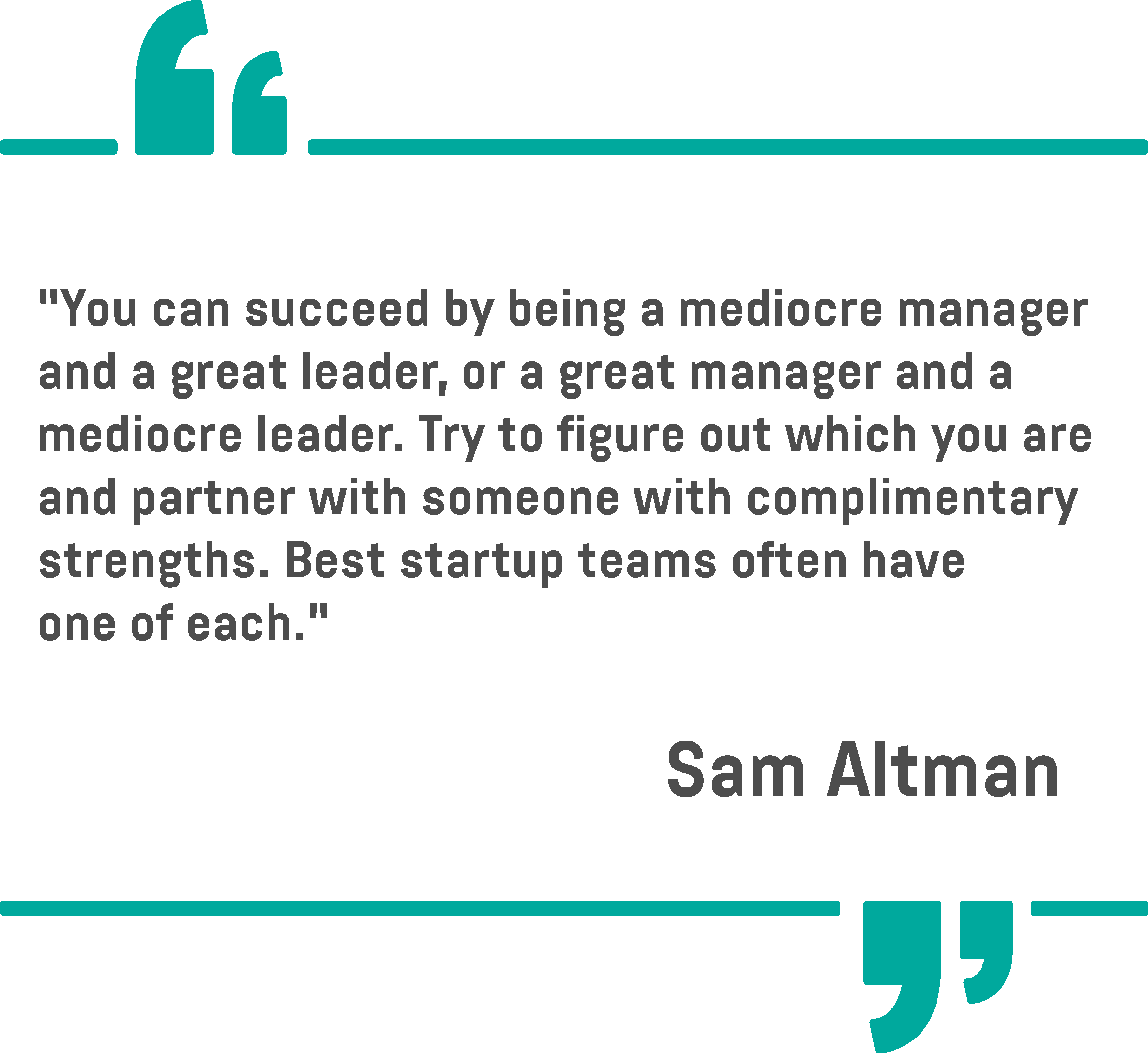 the company invested money in over 1,400 startups and businesses such as Reddit, Airbnb, and Dropbox. Together with Elon Musk, Altman also founded an AI research company named OpenAI. For Altman, becoming a successful leader wasn't an overnight process. He believes that to thrive, everyone should reach out to people with additional experiences. In an interview published in The High Growth Handbook, Altman reveals that during his early CEO days, he would set up a dinner once a month with the company's board members, who provided him with expertise and taught him how to be a good CEO.
Brian Chesky is reshaping the hospitality sector
A former industrial design student, Brian Chesky had no prior business experience when he joined forces with Joe Gebbia and Nathan Blecharczyk and launched the home-sharing service Airbnb, which is now estimated to be worth $31 billion. Chesky has taken his company to great heights, as statistics show that Airbnb's revenue grew by 50 per cent from 2016 to 2017. The idea for Airbnb emerged after Chesky and his roommate at that time, Gebbia, decided to rent their room to three guests, so they can make some money. Ten years later, their home-sharing platform is being used in 190 countries and has completely revolutionised the hospitality industry. Chesky was named the Ambassador of Global Entrepreneurship by the former US President Barack Obama, and was also listed as one of the most influential people by Time Magazine. Unlike other leaders who rarely admit their mistakes, Chesky has always been quite open about it. In fact, when Airbnb was first introduced, Chesky wanted home listings to not include any photos. But today, he's aware that renting a home without having any photos of the place is rather absurd.
Danae Ringelmann has taken fundraising to the next level
Having a great idea isn't enough if you don't have the means to make it a reality. This inspired Danae Ringelmann to join forces with Eric Schell and Slava Rubin and start the popular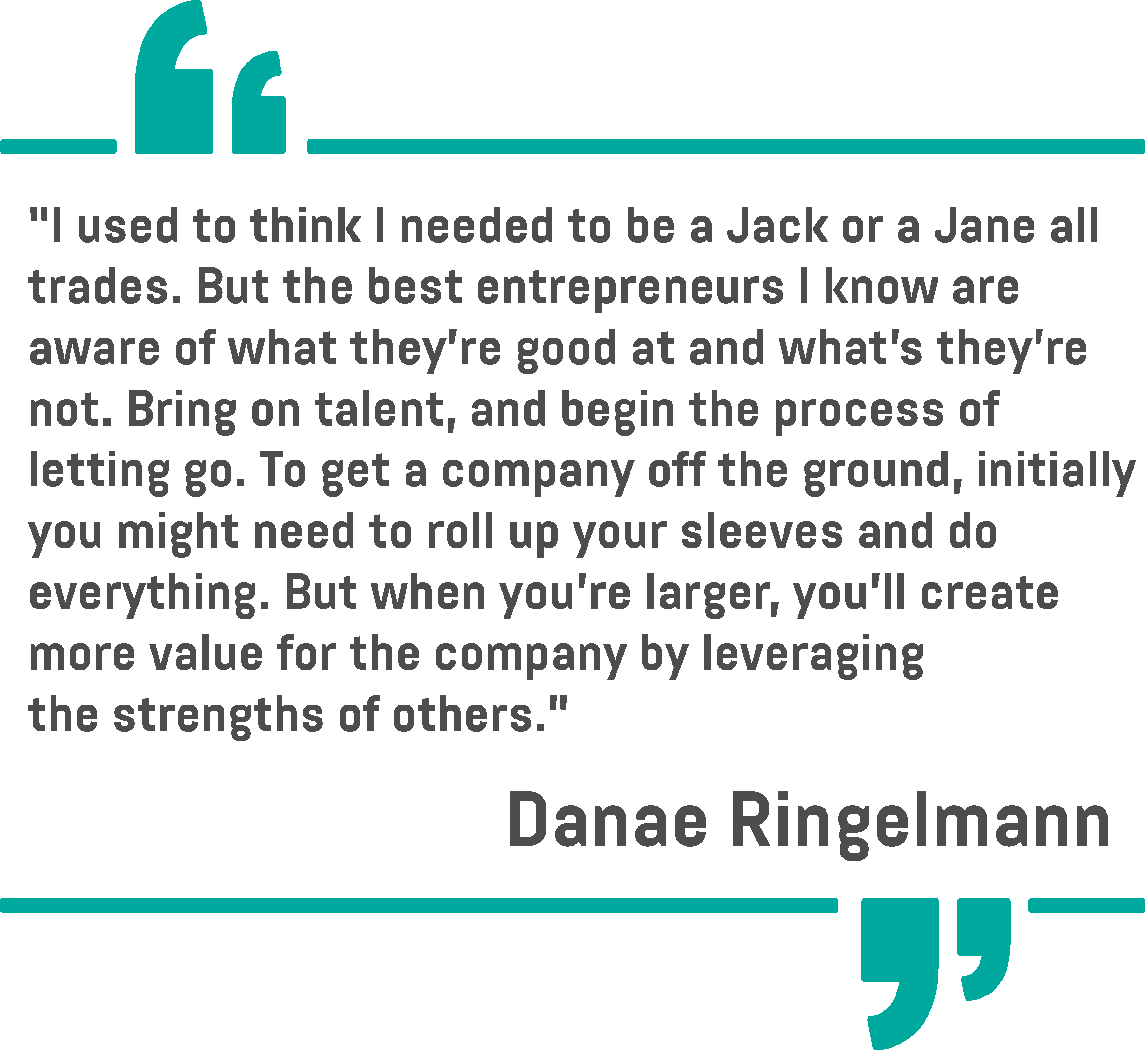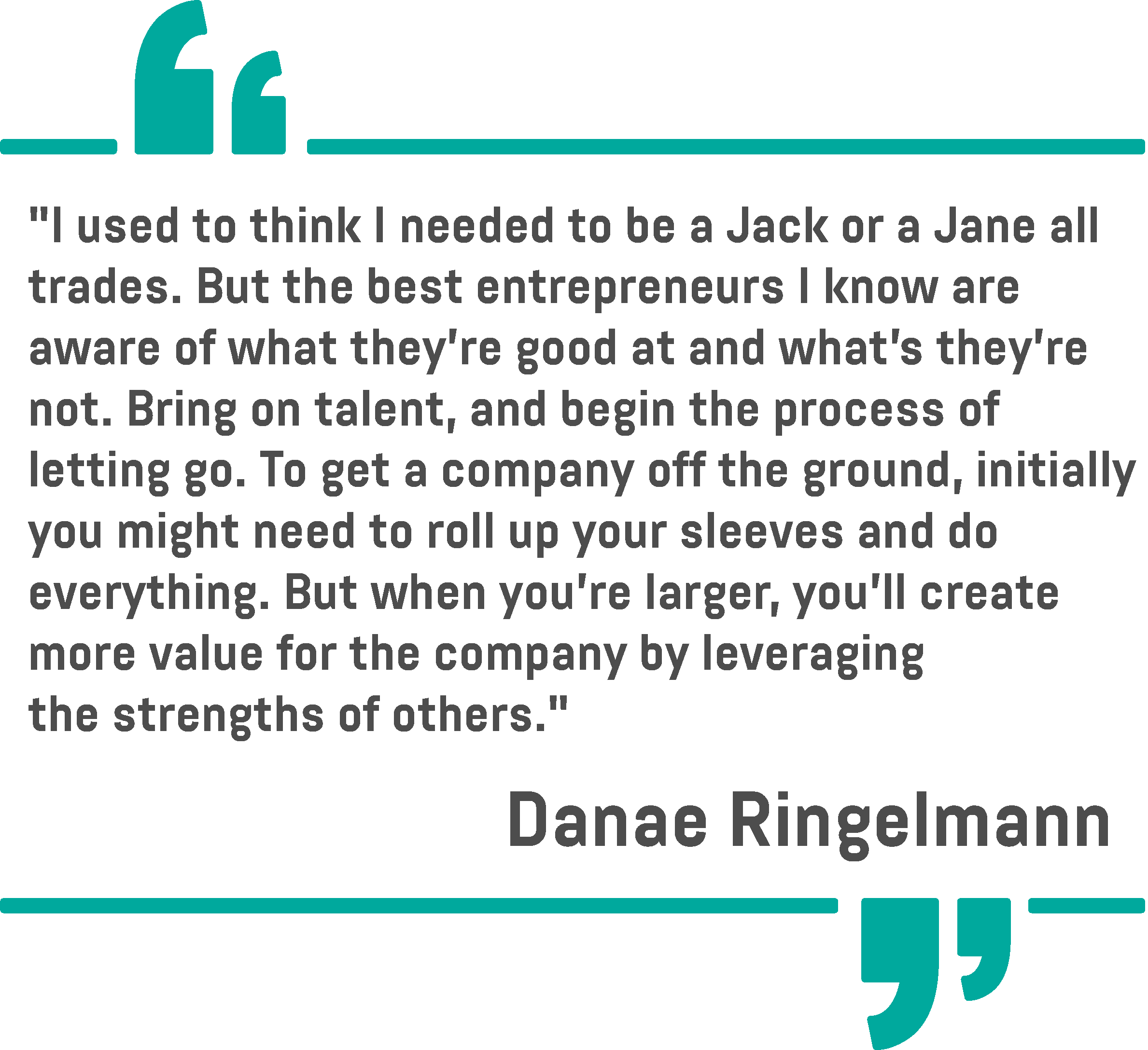 crowdfunding platform Indiegogo. The idea was to allow anyone who's not breaking the law and has a creative idea to gather funds using the platform. The solution was launched in 2008, which was a difficult time for most startups. It took a few years until the site became a stable and secure crowdfunding platform, and until now, it's hosted more than 300,000 campaigns in 223 countries. Much of the company's success can be credited to Ringelmann's strong and clear mission. She claims that having a strong goal will help you attract creative and purpose-driven people, who'll try their best to fulfil your mission. Another thing that's equally important is having a team with diverse experiences, backgrounds, and ideas. Such a team is more likely to find a variety of ways to solve a specific problem.
Ilya Sutskever is at the forefront of the AI revolution
Ilya Sutskever has always been fascinated with computers, but knew very little about AI. During his college years at the University of Toronto, he met a pioneer in deep learning research, professor Geoffrey Hinton. With Hinton's guidance, Sutskever created a neural network architecture dubbed AlexNet. In 2013, Sutskever was hired by Google as a research scientist at Google Brain. Although he enjoyed working on machine learning projects at Google, in 2015, he decided to do more and joined OpenAI, founded by Elon Musk. As a research director at OpenAI, he's eager to make this world a better place with AI. Sutskever understands artificial intelligence inside out, and his vivid explanations of it can make even ordinary people grasp the concept of this tech fairly quickly. Having a passion and expertise in this field, he now heads a talented group of AI engineers that push the boundaries of what's possible. And he isn't doing it for the sake of profit. Instead, he hopes it will benefit our society as a whole and have a positive impact. This makes Sutskever a leader that inspires his employees and commands the attention of tech industry giants like Elon Musk and Sam Altman, who strongly support his work.
Mark Zuckerberg – a passionate CEO from day one
The man behind Facebook, Mark Zuckerberg, grew his business from a small startup to a company with over 20,000 employees. With a net worth of $56 billion, Zuckerberg is the fifth richest person in the world. So, how did he become a successful leader? He thinks that becoming successful is impossible if you don't have passion for what you do. And he certainly did. At the age of 12, Zuckerberg created a messaging program called ZuckNet. A few years later, he developed a music software solution similar to today's Pandora and Amazon Music. Unlike other CEOs that communicate with their staff through teams, Zuckerberg has a different approach. He casually walks around the office, chatting with his employees, and listening to their suggestions and ideas. Even if he doesn't agree with something all the time, he'll give his employees the freedom to do things their way. Facebook's CEO believes this fosters creativity and encourages his staff to come up with even more creative ideas in the future to benefit the company.
John Collison: a company's success is less about the CEO, and more about the employees
John Collison was only 27 when he became the youngest self-made billionaire in the world. Before dropping out of Harvard, John and his brother Patrick started their first company, named Automatic, which provided back-end tech to eBay. The duo sold the company in 2008 and earned $5 million. Following John's goal to change the digital payments industry, he and his brother founded a new company, dubbed Stripe, in 2010. Thanks to funding provided by Elon Musk, Stripe soon became one of the biggest companies specialising in mobile payments. The business is now worth $19 billion and has thousands of clients in more than 20 countries. According to Collison, such success wouldn't be possible without his hard-working employees. John, who is considered to be one of the rising stars in the tech industry by Business Insider, claims that creating a successful business requires not only intelligence and luck, but also hard work.
Kevin Johnson – a CEO who takes blame for employees' mistakes
Increasing profit and making the company stronger is every CEO's goal, but things don't always go as planned. This is exactly what happened to Kevin Johnson, Starbucks' CEO. When Johnson became the CEO of Starbucks in 2017, he had great plans for the company. But the following year, he faced his biggest leadership test when Starbucks got involved in a race-related incident. The incident took place in Starbucks' store in Philadelphia, when two black men who didn't commit any crime were arrested. To fix the issue, Johnson issued a personal statement regarding the incident and genuinely apologised to the men who were arrested. He took ownership of the issue and said he's accountable for it. But he didn't stop there. Johnson then went to Philadelphia to meet with the arrested men, and he decided to close all of Starbucks' 8,000 stores for a day to educate 175,000 employees about unconscious racial bias. Such a move proved Johnson's commitment to make Starbucks stores "friendly, and welcoming for everyone".
Logan Green – a modest introvert with huge ambitions
If you thought that the CEOs of some of the biggest companies in the world are all 'loud' and charismatic, you were wrong. Though some leaders are highly confident and outgoing, there are others who are more introverted and avoid being in the spotlight. Lyft's co-founder, Logan Green, is exactly like that. His ride-sharing service is now a multi-billion-dollar empire, but despite having a net worth of $300 million, Green still prefers carpooling to get to work. He's been obsessed with transportation ever since he was a child. For instance, while driving with his parents, he'd often look through the window and see that there's often only one person in each car, which he considered rather inefficient. When he started college, Green began exploring other transportation methods such as riding a bike and carpooling, but the idea for Lyft didn't emerge until he visited Zimbabwe. During this trip, he realised how difficult and expensive it was to move around the city. Green believes that being passionate is crucial when starting a company. As he explains, even when things go wrong, if you're passionate about it, you'll find a way to keep going.
Tristan Harris – a strong supporter of tech ethics
Technology has simplified our lives, but it seems we're getting addicted to it. A former Google design ethicist, Tristan Harris, agrees. Statistics show that we check our phones 150 time per day, while knowledge workers spend a third of their day on emails. Harris, who was named one of the "25 people shaping the world in 2017" by Rolling Stone Magazine, founded a non-profit organisation called Time Well Spent. The organisation is focused on encouraging tech companies to develop products according to ethical design standards. Harris also formed the Center for Humane Technology. This coalition of technologists will be partnering with Common Sense Media to launch campaigns in schools to teach students as well as their parents about the dangers of tech addiction. Simply saying no to tech isn't easy. For instance, an employee who doesn't respond to after-hour emails might be missing out on huge career opportunities, or a teen who stops using Snapchat risks losing the primary way of communicating with his peers. For this reason, Harris thinks companies should redesign their existing tech and Congress should issue more laws regarding consumer protection.
Craig Menear – a loyal and customer-focused CEO
Craig Menear, or as Forbes named him "The Retailer of the Year", has always been working in the retail industry. Before becoming Home Depot's CEO in 2014, he worked on other positions within the company for 16 years. Home Depot is a $101 billion business, and its success is based on the company's philosophy to provide customers with expert advice and excellent service. Menear shares the same mission, and he wants to make his company customer-centric. He's very proud of his strong associate base and believes that as long as store associates are happy, customers are happy, too. The company, which employs 400,000 people, often provides training for its staff, making sure they can assist customers and help them make wise decisions, all the time. Menear also wants to make the company highly innovative. For instance, though Home Depot generates a significant amount of sales online, the company also wants to attract customers to its physical stores by combining digital with physical experiences. Its new feature allows customers to order items online and pick them up in stores, where they can interact with associates, which can lead to repeated store visits. Thanks to this, Home Depot witnessed a 28 per cent boost in online sales in 2018.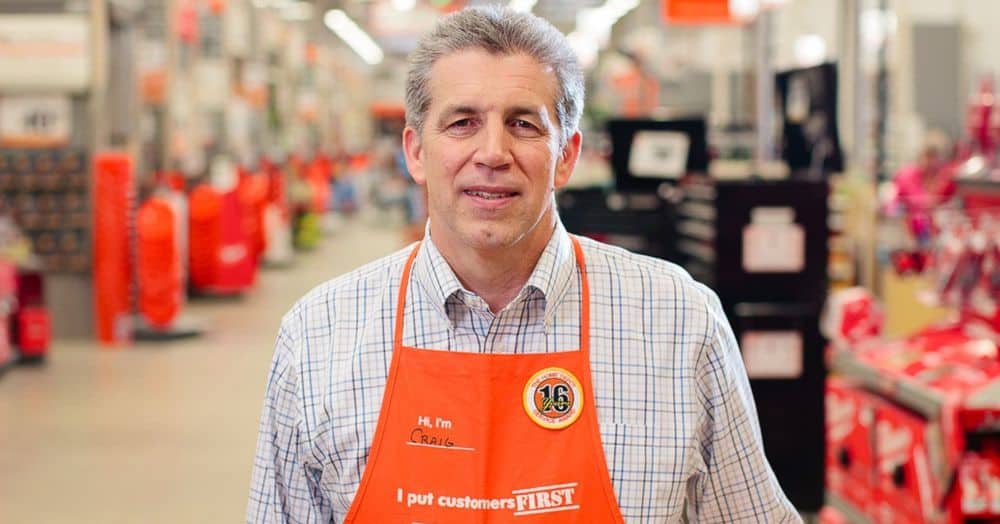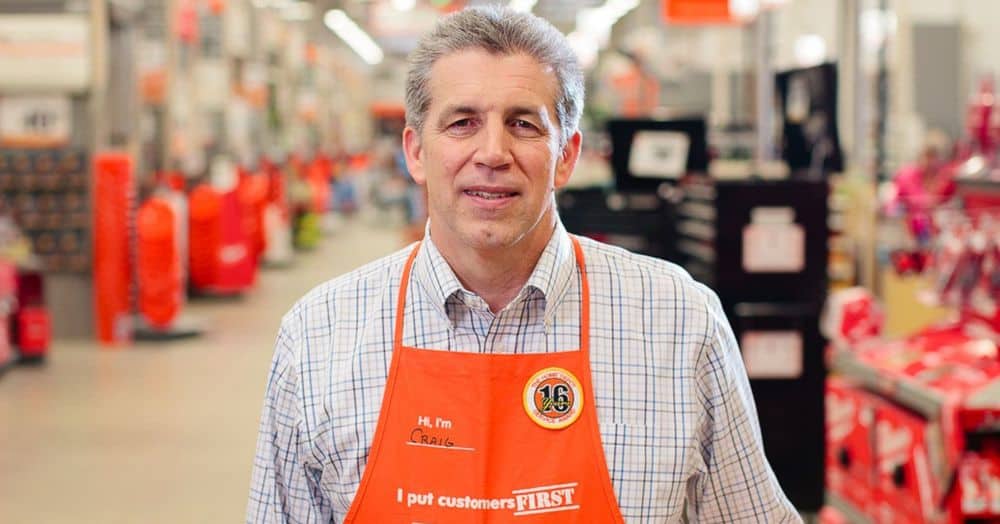 Adam Neumann is transforming the modern workplace
An Israel-born entrepreneur, Adam Neumann is the co-founder of WeWork, a company providing shared workspaces to startups and freelancers. Before creating a multi-billion-dollar business, Neumann was selling baby clothes and couldn't afford a decent lunch. During this time, he was constantly obsessed with making money. Only when he changed his way of thinking and focused on his inner joy, things started developing in a more positive way. In 2010, Neumann, along with his friend Miguel McKelvey, founded WeWork. The company now has over 1.3 million square metres of office space at 253 locations, with London and New York as its biggest markets. The company, which is considered to be the fourth most valuable 'unicorn startup' by CB Insights, wants to transform the modern-day workplace into a more creative space. Neumann believes that people with the right ideas in the right environment can make wonders. Moreover, he wants to enable his employees to relax and enjoy themselves, as well. For this reason, the company often has events and parties for its staff. For instance, in 2017, WeWork flew 2,000 of its employees to the UK to attend a party in East Sussex.
Daniel Ek – a leader with 'zero charisma'
We usually think of successful leaders and CEOs as people with extraordinary charisma. But Daniel Ek believes you don't actually need to have a special type of personality to succeed. Ek, who's the CEO of the world's largest music streaming platform Spotify and has a net worth of $400 million, claims he had zero charisma when he became CEO. Ek describes himself as an introvert who's often struggling to regulate his mood. But he's determined to change this. As he explains, if a CEO is having a bad day, chances are they'll meet an employee who's been working there for years, but never met the boss before. So, you can imagine what kind of an impression this moody CEO will leave on the employee. Ek doesn't want to be like that. He believes that leadership skills are learned, and that true leaders are made and not born. What makes Ek different from other CEOs is that he rarely does interviews, because he thinks his company is all about collaborative work, and not about one person.
Brian Armstrong built a cryptocurrency empire through collaboration
The CEO of the US-based cryptocurrency startup Coinbase, Brian Armstrong, had always considered the internet as a tool to reshape the world. But he felt he was too late to the game, because others, such as Apple's Steve Jobs and Andy Grove from Intel, have already started the internet revolution. However, Armstrong's timing was perfect for another revolution. Ever since he read a paper from 2009 about a new cryptocurrency called Bitcoin, Armstrong became fascinated with "the idea of a financial system that could minimize the influence of middlemen and politicians". At that time, he worked as a software engineer for Airbnb, but in 2012, he quit his job and started Coinbase to allow customers to easily purchase and store cryptocurrencies. With 25 million customer accounts, Coinbase is a respectable company and a decent competitor to traditional financial businesses. But Armstrong is determined to take the company to even greater heights. The leadership style he's embraced is entirely based on collaboration, and he's constantly encouraging his employees to approach him and share their ideas.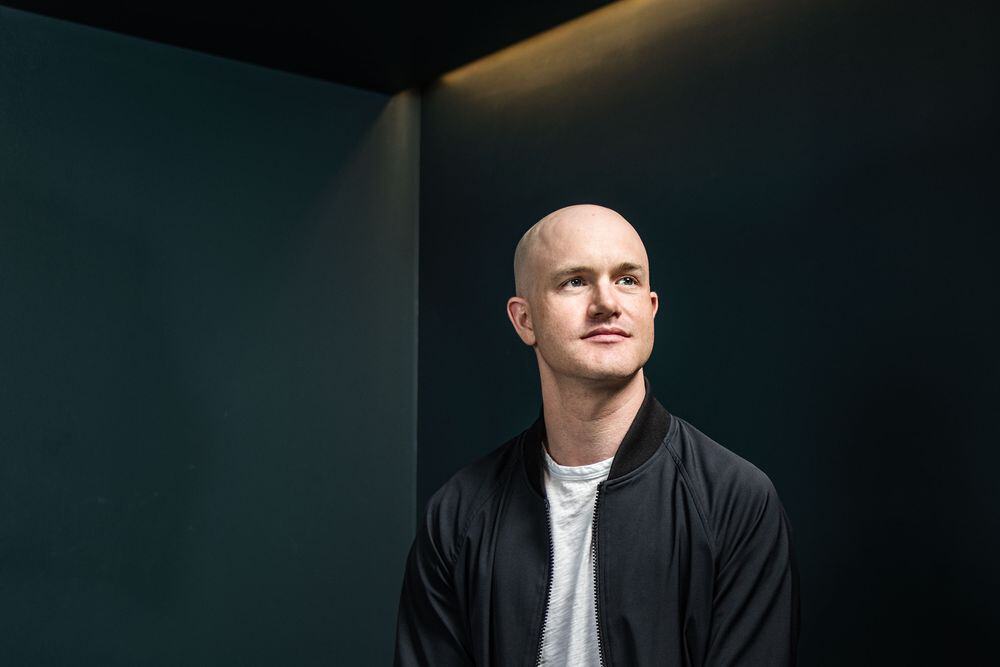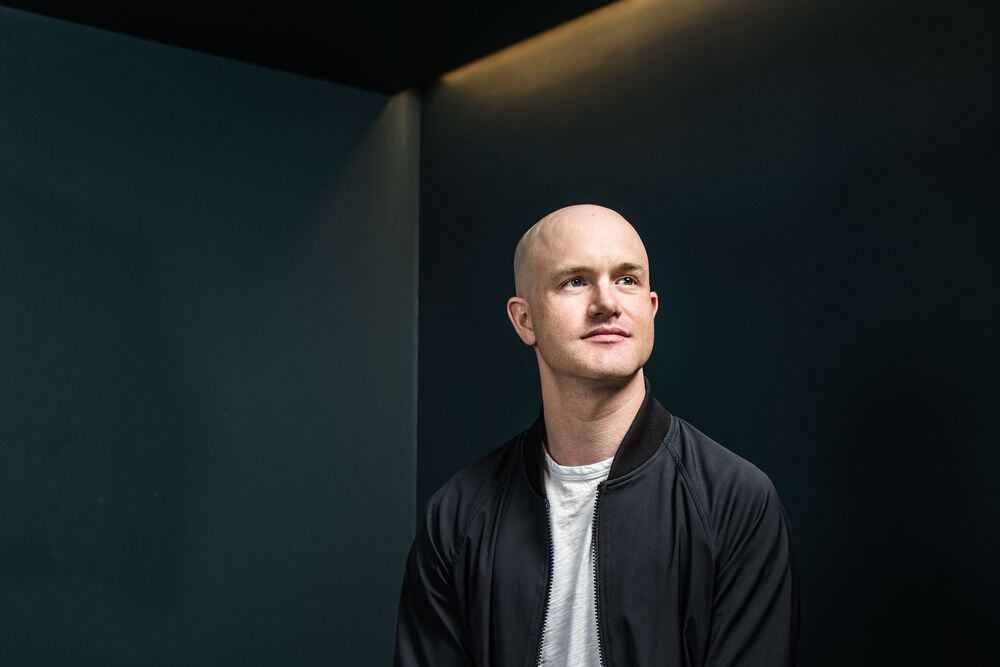 Evolve your enterprise by analysing the work of great leaders
Some lessons in business are universal, and usually, the best way to learn them is to carefully analyse the work and mindset of great entrepreneurs and executives. However, they all have a unique way of managing their companies and creating a lasting impact on the world. From Elon Musk who 'walks his talk', leading by example and putting in hard work, to the digital prowess of Ilya Sutskever, every type and generation of leaders have their own way of succeeding. In that regard, we hope the list that we've compiled motivates you and reveals invaluable lessons that can be applied in your own business.