Protein shakes made from astronaut breath and fungus burgers — the future of space food?
New spray-on smart skin can recognise and interpret hand motion
Humane Ai Pin allows you to take AI with you anywhere
Next-level AI made from real human brain cells
New 3D printing technique could print objects within the human body
For generations, science fiction has captivated our minds, pushing the boundaries of what we thought was possible. From teleportation to flying cars, the visions of futuristic worlds have enthralled us with their promise of a technologically advanced society. But what if we were to tell you that reality is fast catching up and that even the most imaginative science fiction stories may be about to look dull in comparison? Prepare to have your mind blown as we delve into a realm where the extraordinary becomes ordinary and the unimaginable becomes real. In this article, we will take a closer look at five astonishing technological developments that will leave science fiction in the dust and push the boundaries of human innovation to their limits, revolutionising the way we live, work, and play.
1. Protein shakes made from astronaut breath and fungus burgers — the future of space food?
Humans have long dreamed of conquering outer space. The Moon was our first destination, with Neil Armstrong famously taking a stroll across its surface in 1969. Then we built the International Space Station in 1998, which remains operational to this very day. However, other planets of the Solar System have so far remained out of our reach. This is partly due to the fact that none of those planets have an atmosphere that can support life, which means that you can't grow food there either. So, how exactly do you feed astronauts when they venture beyond Earth? Until now, the only solution was to bring enough food that would last for the duration of the mission. But what if you wanted to visit a more distant planet, such as Mars? The main problem with pre-packaged food currently used to support manned missions to outer space is that it simply doesn't last very long, with a shelf life of about eighteen months at best. This basically means that a mission to Mars, for example, would be completely out of the question at this point in time, as there would be no way to provide astronauts with a steady source of food. To solve this problem, NASA launched a competition called the Deep Space Food Challenge in 2021, which invited companies to present their ideas for innovative food systems that would be able to feed a crew of four for a total of three years. Out of the 200 companies that originally entered the competition, only 11 were selected to proceed to the second phase at the beginning of this year. The selection was then further reduced to just eight names, which will move on to the third and final phase set to conclude in 2024.
One of the eight finalists is the New York-based Air Company, which developed a system that can take the carbon dioxide generated by the crew and turn it into alcohol. The alcohol is then fed to yeast and used to grow edible food, which the company describes as being similar to a protein shake made from seitan, a vegan meat substitute. "It's making food out of air", explains Stafford Sheehan, cofounder and chief technology officer of Air Company. "It sounds like magic, but when you see it actually operating, it's much more simple. We're taking CO2, combining it with water and electricity, and making proteins". Another finalist, the Florida-based Interstellar Lab, developed a modular bioregenerative system called NUCLEUS, which can be used to grow mushrooms, insects, and microgreens in space. The system consists of a set of stackable capsules the size of a toaster, each of which has its own humidity, temperature, and watering system, making them completely self-contained. What's more, the system is largely AI-controlled, with astronauts only required to seed, prune, and cultivate the crops three to four hours per week. Sweden-based Mycorena developed a system that uses the fermentation of fungus to produce a type of protein called mycoprotein. In addition to having 60 per cent of protein content, which makes it an excellent alternative to animal- or plant-based sources, mycoprotein is also rich in fibre, vitamins, and nutrients, and has a very low fat and sugar content. While the taste is nothing to write home about, it can be enriched by adding flavouring or spices to make it taste like almost any food. The attached 3D printer will then print the fungus into a shape that resembles the food the astronauts want to eat. "You can pick from a screen and eat a chicken fillet", says Kristina Karlsson, the company's head of research and development.
2. New spray-on smart skin can recognise and interpret hand motion
Researchers from Seoul National University and Stanford University have developed a new type of smart skin that can detect the movement of human hands and decipher whether the person is typing on a phone or keyboard, using sign language, or simply holding an everyday object in their hands. The system consists of two main components. The first one is a mesh made of millions of nanowires of silver, which are coated with gold and embedded in a polyurethane plastic coating. The mesh is printed directly onto the back of a person's hand using a portable device, where it checks for tiny changes in electrical resistance caused by the stretching of the skin underneath. The nanowire network assigns a unique signal pattern to each movement of the hand, which is then forwarded wirelessly to the second component of the system — a machine-learning model. The AI then proceeds to map the patterns to specific physical tasks and gestures associated with certain hand and finger motions, allowing it to recognise what the person is doing.
The new system will help address some of the main limitations of existing gesture-recognition technology, which not only requires the use of bulky wearable devices or multiple motion-capture cameras to record human motion from every angle, but is also prone to errors, with objects in the environment often obstructing the person from view. Another issue is that existing motion-capture software requires large amounts of training data, which needs to be labelled manually. "We tried to create a gesture-recognition system that is both lean enough in form and adaptable enough to work for essentially any user and tasks with limited data", explains Sungho Jo, a professor in the school of computing at the Korea Advanced Institute of Science and Technology. While gaming and virtual reality are the most obvious applications of the new technology, it could have many other use cases as well. It could, for instance, enable people to use gestures to communicate with others or with machines, or even enable surgeons to control medical devices remotely.
3. Humane Ai Pin allows you to take AI with you anywhere
The San Francisco-based startup Humane recently unveiled its first product called the Humane Ai Pin. Described by the company as "a connected and intelligent clothing-based wearable device that uses a range of sensors that enable contextual and ambient compute interactions", the Ai Pin is designed to clip to the user's breast pocket, where it can be activated with a simple tap. The device will be able to perform a wide range of tasks, including answering and placing phone calls, summarising emails and calendar invites, and translating between languages. In other words, it will be able to do almost anything a smartphone does. The Ai Pin is also equipped with a camera and computer vision-powered software, which enable it to identify objects in its surroundings. The pin can also project an interactive interface onto nearby surfaces, such as the palm of a hand or the surface of a table, using the built-in projector and depth sensor. "Our Ai Pin presents an opportunity for people to take AI with them everywhere and to unlock a new era of personal mobile computing which is seamless, screenless, and sensing", say Imran Chaudhri and Bethany Bongiorno, co-founders of Humane. The device is developed in collaboration with Qualcomm Technologies and will be powered by an unnamed chip from the company's Snapdragon family. It will also incorporate OpenAI's generative AI technology, although it's not yet clear in what form. Could this new technology truly herald the end of smartphones? Only time will tell.
4. Next-level AI made from real human brain cells
As generative AI continues to make headlines, an even more mind-blowing version of artificial intelligence may be about to be unleashed upon the world — one made from actual human brain cells. A team of researchers from Johns Hopkins University recently published a scientific paper in which they describe a new kind of biological hardware — which they refer to as organoid intelligence (OI) — created using 3D cultures of human brain cells. Also known as brain organoids, these lab-grown cultures contain neurons, which allows them to replicate certain brain functions, such as those responsible for learning and memory. Although it's still in the very early stages of development, this innovative technology could one day enable us to build more efficient computers. "The vision of OI is to use the power of the biological system to advance the field of live sciences, bioengineering, and computer science", explains Lena Smirnova, a researcher at JHU and an author of the paper. "If we look at how efficiently the human brain operates in the processing of information, learning etc, it is tempting to translate and model that to have a system which will work faster and more efficiently than current computers".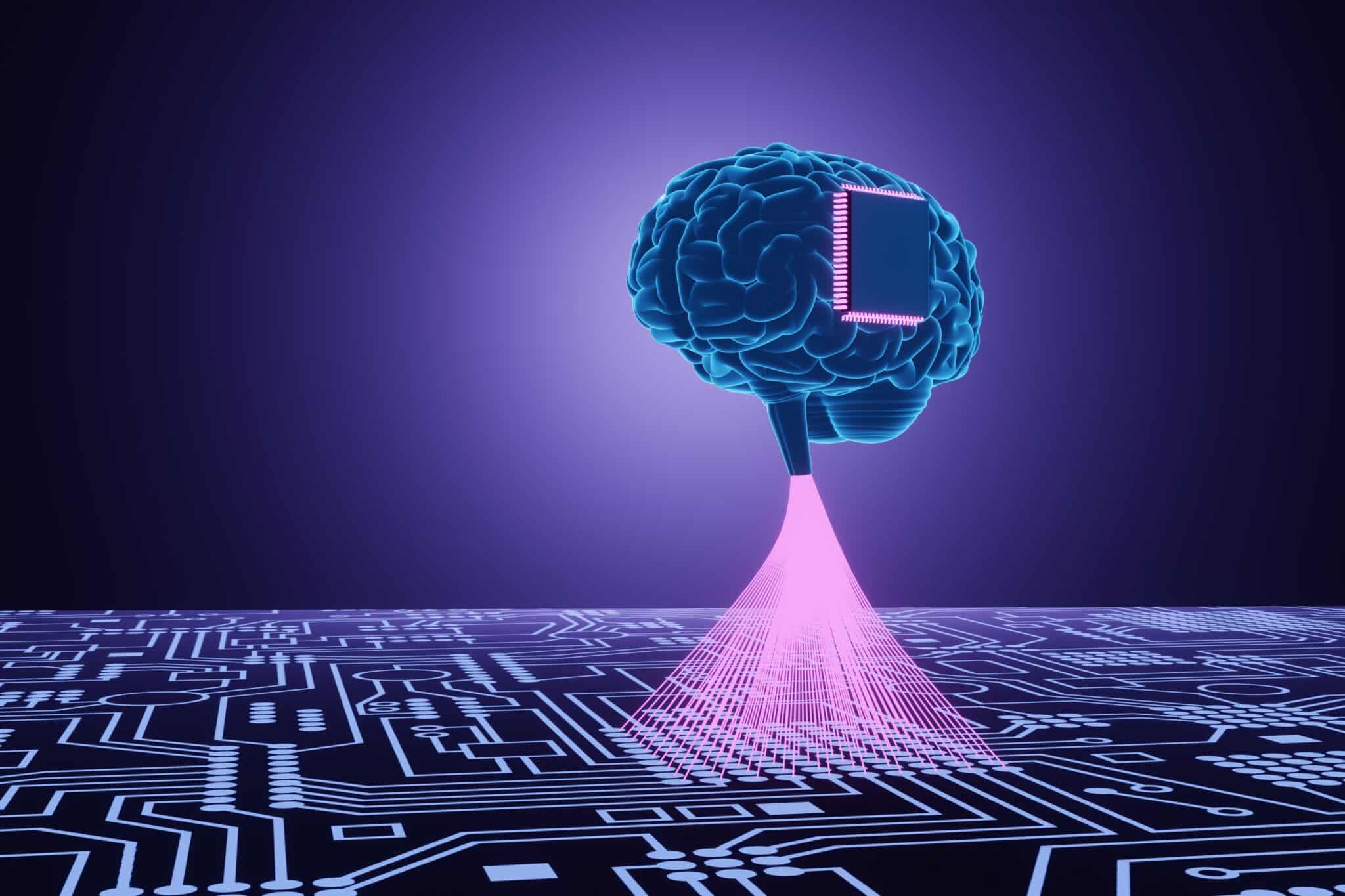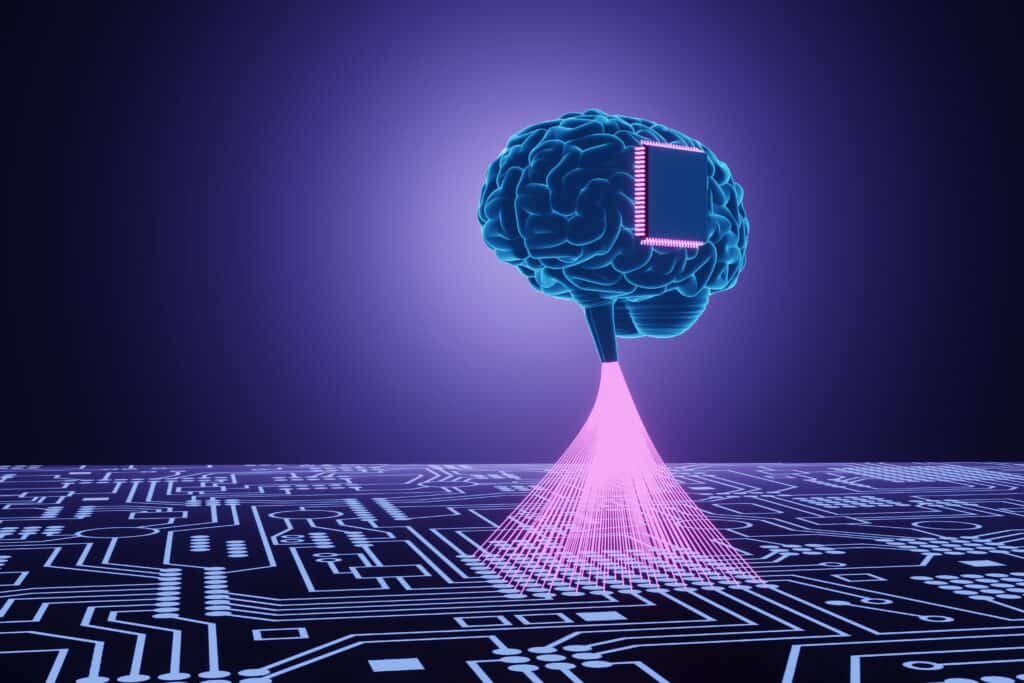 While computers are far superior to humans when it comes to crunching numbers, there are still some things the human brain is better at, such as learning and memory. While the average human brain can store approximately 2,500 terabytes of information, the average personal computer can store a thousand times less. The human brain also requires much less energy to perform its calculations. To put this into perspective, to replicate the human brain's memory and processing power, a computer would need about 1 gigawatt of power — about the same amount of power produced by an entire nuclear power plant. "We're reaching the physical limits of silicon computers because we cannot pack more transistors into a tiny chip", says Thomas Hartung, a researcher at JHU and one of the study's authors. "But the brain is wired completely differently. It has about 100 billion neurons linked through over 1015 connection points. It's an enormous power difference compared to our current technology". In addition to helping us build more efficient computers, this groundbreaking development could also have medical applications, such as pharmaceutical testing, or provide insights into various neurodevelopmental and neurodegenerative disorders.
5. New 3D printing technique could print objects within the human body
For years, 3D printing technology has been used in medicine to build a wide range of medical implants that are specifically tailored to each patient's individual needs. While these implants have undeniably improved the quality of life for many, they still come with certain risks. In order to have the devices implanted into their bodies, patients often have to undergo open surgery, which not only involves a lengthy recovery time but also exposes patients to the risk of infection. Furthermore, there is always the possibility that the body will reject the implant. But what if there was a way to dispense with the surgery altogether and print the implants directly inside the patient's body? A team of researchers from Concordia University have developed a new 3D printing technique called direct sound printing, which uses focused sound waves to construct objects remotely. To demonstrate how the technique works, the researchers filled containers with liquid resin and placed them on the other side of a segment of pig skin, muscle, and fat. Then, by using focused sound waves, which can pass through opaque solids, they were able to change the pressure inside tiny bubbles within the resin.
"We found that if we use a certain type of ultrasound with a certain frequency and power, we can create very local, very focused chemically reactive regions", explains lead author Mohsen Habibi. "Basically, the bubbles can be used as reactors to drive chemical reactions to transform liquid resin into solids or semi-solids". Although there is a long way to go before this technology is ready for real-world applications, it could potentially be used to print medical implants directly within the patient's body without having to open them up. However, it remains to be seen what level of complexity can be achieved with this technology, as the objects created for the purposes of the study were rather simplistic. Even if it does work, it won't be applicable to all types of implantation procedures. For example, in the case of a knee implant, doctors would still have to perform surgery to extract damaged bone. Nevertheless, this innovative technique could be a game-changer for the procedures that don't require the removal of something from the body before implantation.
In closing
Digital technology is advancing at an astonishing pace, bringing us closer to a future that once seemed confined to the realm of science fiction. The five groundbreaking developments explored in this article offer a glimpse into a world where the extraordinary becomes ordinary and the unimaginable becomes real. From exciting developments in space food production that promise sustainable nourishment for astronauts during long-duration missions to new 3D printing techniques that use focused sound waves to construct objects remotely, these mind-blowing innovations could revolutionise a wide range of industries. As these remarkable advancements continue to unfold, it is clear that the line between science fiction and reality will continue to blur, transforming the way we live, work, and interact with the world around us. With each new breakthrough, we will be propelled further into a world that once existed only in our imagination.