Your face could soon replace your passport
Chatbots are becoming an increasingly common feature in airports around the world
AR technology helps passengers navigate the airport environment
Flying is considered the fastest, safest mode of transportation available today, and it's still growing in popularity. A recent report published by Proxbook reveals that global air passenger traffic has increased by 70 per cent over the last decade, while the International Air Transport Association (IATA) announced that in 2017, for the first time, the number of air passengers surpassed four billion. With this continued growth, we also see increased demands placed on airports to make their travel experience ever more comfortable, convenient, and personalised. To achieve this, they're increasingly turning to technologies like augmented reality (AR), the Internet of Things (IoT), artificial intelligence (AI), and biometrics.
Today's airports are a far cry from what they used to be. They're no longer merely a place where you go to catch a flight. Instead, they're becoming increasingly complex, self-contained ecosystems that can fulfill multiple roles. "Airports have evolved into airport cities. If you think about it, they have entertainment, culture, dining, recreation, attractions, hotels, and luxury retail," says Julie Hoffmann, the head of industry strategy for travel and hospitality at Adobe. Technology is set to play an increasingly prominent role in this ongoing transformation, with airport IT spending predicted to exceed $4.6 billion by 2023, according to a recent analysis from Frost & Sullivan. But how exactly will that look in practice?
Your face could soon replace your passport
Australia is often regarded as a pioneer when it comes to the adoption of new technology in airports. In 2005, it became one of the first countries in the world to introduce a biometrically-enabled ePassport, which looks almost identical to a conventional passport, but has a microchip embedded in the centre page, containing the owner's digitised facial image and personal information. Then, in 2007, Australia installed SmartGates at arrival terminals in eight of its major international airports, which allowed travellers to enter the country much quicker, confirming their identity by scanning their ePassport and their face. Capable of processing up to 150 passengers per hour, SmartGates proved a huge success and were expanded to the country's departure terminals as well in 2015. Similar systems were introduced in other countries, including the United States and the EU.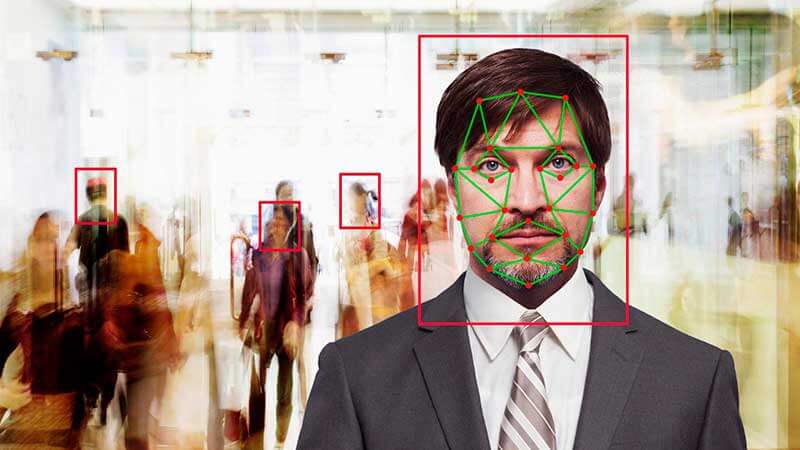 Now, Australia wants to take it one step further by introducing the world's first 'contactless traveller' clearance process at its airports, which would allow travellers to go through immigration without having to show their passport at all. Instead, their face is scanned by the facial recognition system and compared against images in Australia's Department of Home Affairs (DHA) database for identity confirmation. In addition to speeding up the process, biometrics technology also significantly improves security. "Properly captured and maintained biometric data should be more secure than a traditional passport," says Bruce Baer Arnold, a biometrics expert at the University of Canberra. "Because the biometric involves the face's overall architecture … the machine will often be more accurate than bored, stressed humans." The new tech was first put to the test at Canberra International Airport in May and June 2017, with plans to roll it out to other airports in the country in the near future.
Chatbots are becoming an increasingly common feature in airports around the world
With 9 out of 10 air passengers now carrying a smartphone, it makes perfect sense for airports to try and take advantage of the technology to improve the airport experience and provide more personalised service. Airports can now keep passengers updated about flight delays and gate changes by delivering the information to their smartphones in real time, helping them find their way around the facility using beacon technology and augmented reality, or communicating with them directly through chatbots.
In September 2016, the Athens International Airport became the first airport in the world to introduce a chatbot app, powered by Facebook Messenger. "The ATH Messenger is an application that reflects the zeitgeist seeking convenience, interaction and direct information," says George Demetriades, the airport's director of information systems and telecommunications. "Passengers can easily chat with the bot program, receiving updates around the clock regarding the flight of their interest, special retail offers, timetables and airport parking services." FRAnky is another Facebook Messenger-based chatbot, launched by the Frankfurt Airport in January 2017. Fluent in both German and English, FRAnky helps passengers search for flights, sends flight status updates, and provides information about nearby shops, restaurants, and service facilities.
AR technology helps passengers navigate the airport environment
Augmented reality technology was first introduced by the Copenhagen Airport in 2011, helping passengers find their way around the terminal and providing information about nearby restaurants and other facilities. The technology has since been adopted by many other airports around the world, including London's Gatwick Airport, which has installed about 2,000 battery-powered beacons that use AR technology to guide passengers around the airport's two terminals by displaying arrows on their smartphone screens telling them where they need to go. "We're opening the door for a wide range of tech savvy airport providers, including our airlines and retailers, to launch new real-time services that can help passengers find their way around the airport, avoid missing flights or receive timely offers that might save them money," says Abhi Chacko, Gatwick Airport's head of IT, commercial and innovation. Beacons are also used at Heathrow Airport, enabling retailers to detect potential shoppers nearby and send them personalised offers and marketing messages, provided they've opted to receive such offers.
Airports have changed dramatically over the last couple of decades, and technology has played a massive part in that transformation. This trend is set to continue well into the future, with more and more airports around the world now turning to technologies like biometrics, augmented reality, and chatbots to make the travel experience more comfortable, convenient, and personalised. Intelligent airports of the future will help passengers by displaying information on their smartphones, sending them real-time updates about flight delays and gate changes, communicating with them through chatbots, and even allowing them to pass through security without having to show their passport.