Air pollution from shipping-related emissions causes 60,000 deaths annually
A Norwegian cruise line plans to power its ships with dead fish
Hurtigruten will be the world's first cruise company to power ships with fossil-free fuel
Air pollution has become one of the world's most pressing issues in recent years, with a large portion of the blame assigned to the automotive industry and the growing number of vehicles on our roads – and deservedly so. However, in all this talk about greenhouse gas emissions and their impact on the environment, one major source of pollution often gets overlooked – cruise ships. According to a 2015 study published by the International Maritime Organization, the shipping industry is responsible for approximately 3 per cent of global carbon dioxide (CO2) emissions, 13 per cent of sulphur oxide (SOx) emissions, and 15 per cent of nitrogen oxide (NOx) emissions.
And things are expected to get even worse over the next couple of decades. The same study estimates that the shipping industry's carbon footprint could increase by as much as 250 per cent by 2050, mostly as a result of growing demand for cruise travel. Cruise ships welcomed more than 26 million passengers in 2017, according to the Cruise Lines International Association (CLIA). That represents a significant increase from 15 million in 2006, while the number of cruise passengers in 1980 was only 1.4 million.
Air pollution from shipping-related emissions causes 60,000 deaths annually
That's not the end of the bad news for the shipping industry, though. In 2017, UK's Channel 4 sent a team of undercover investigators to a cruise ship, and they were tasked with measuring the amount of particulate matter (PM 2.5) in the air around the ship. The investigation revealed startling levels of pollution, with a single cruise ship reportedly emitting the same amount of particulate matter in a day as one million cars. Particulate matter poses a major threat to human health and has been linked to a variety of heart and lung diseases, including cancer. A recent study reveals that air pollution from shipping-related emissions is responsible for approximately 60,000 premature annual deaths worldwide. The main reason for such high levels of pollution around ships is that they mostly run on heavy fuel oil. This is cheaper than regular diesel fuel, but much dirtier, containing 3,500 times more sulphur.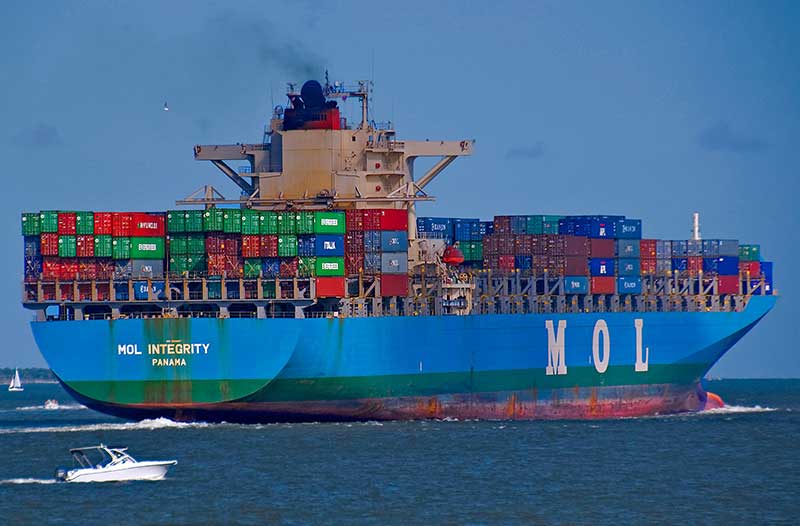 A Norwegian cruise line plans to power its ships with dead fish
Now, a Norwegian cruise line wants to change that, and it plans to use a rather unlikely fuel source to do so – dead fish. Hurtigruten is one of the largest expedition cruise lines in the world, boasting 17 ships in its constantly growing fleet. It's also widely recognised as the world's greenest cruise company, with plans to invest more than $850 million in innovation and green technology over the next couple of years. For example, the company intends to expand its fleet with three "battery-hybrid powered" cruise ships by 2021 – the first of their kind in the world. Several of its ships will also have traditional diesel propulsion replaced with battery packs and natural gas-powered engines. But the company's latest announcement may be the most unusual yet – it wants to power some of its ships with dead fish. More specifically, leftover fish and other organic waste from Norway's fishery and forestry sectors will be used to produce biogas, a clean and renewable energy source, which will be liquified and used to power the ships.
Hurtigruten will be the world's first cruise company to power ships with fossil-free fuel
"What others see as a problem, we see as a resource and a solution. By introducing biogas as fuel for cruise ships, Hurtigruten will be the first cruise company to power ships with fossil-free fuel," says Hurtigruten's CEO, Daniel Skjeldam. In nature, biogas is produced by the breakdown of organic matter in the absence of oxygen. However, it can also be generated from various forms of organic waste. This is done by artificially accelerating the natural decomposition process and capturing the methane it produces. Unfortunately, rather using it to help us reduce our environmental impact, the majority of organic waste ends up in landfills, adding to our greenhouse gas emissions by slowly decomposing over time.
Thanks to companies like Hurtigruten, that may be about to change. "While competitors are running on cheap, polluting heavy fuel oil, our ships will literally be powered by nature. Biogas is the greenest fuel in shipping, and will be a huge advantage for the environment. We would love other cruise companies to follow," adds Skjeldam. The company plans to convert at least six of its ships to run on a combination of biogas, liquefied natural gas, and large battery packs by 2021. It won't stop there, though. According to Skjeldam, the ultimate goal is to have the entire fleet operate 100 per cent emission-free.
In recent years, the world has become increasingly aware of the shipping industry's impact on the environment and human health, forcing cruise companies to start looking for alternatives to heavy fuel oil that powers most ships today. Powering ships with biogas derived from dead fish may sound like an unusual choice, but it's a very promising idea that could have a major influence on the future of maritime transportation. Let's just hope other companies soon follow in Hurtigruten's footsteps.