The human experience gone digital
How does COVID-19 impact our social lives and our mental health?
New communication and socialising technologies
What does the pandemic mean for the digital transformation of healthcare?
Grocery shopping and eating in our (post)-pandemic world
Post-corona transportation and the 'six-foot street'
A new hybrid education model is emerging
The retail experience may be forever changed
Will travel be smaller, more local, and increasingly digital?
Better, healthier cities are within reach
Even before the pandemic struck, the world was already undergoing dramatic changes. But within only a year since the virus emerged, millions of day-to-day lives across the world were suddenly upended. Corona has exacerbated many of the existing challenges we already faced, and has created many new ones that are affecting society in many ways. Pandemic literally means 'affecting everyone' – and affected everyone it most certainly has. Besides the devastating economic effects, the pandemic has also impacted education, healthcare, politics, arts and culture, travel and leisure, the media, security, science and technology and, most importantly, human interaction. 
The human experience gone digital
Since the pandemic began, the human experience has taken on a completely different form. The entire world now works from home, children are schooled at home, and whatever is left in terms of entertainment, arts and culture is also being progressively restricted or moved online. Instead of travelling to distant shores, we now have virtual travel experiences. Connecting with friends and family happens via Zoom, and healthcare takes place via telemedicine. And using video conferencing tools, managers are leading teams that are not physically present in the same space or even visible. In response to the lockdowns and social distancing measures, thousands of AI innovations have emerged, enabling us to digitise practically all of our human experiences. When this is all over – when we can once again meet again face to face, travel, and visit physical shops and restaurants – we will see that things aren't the same anymore, that COVID-19 has forever changed the experience of being a customer, an employee, a citizen, and a human.
How does COVID-19 impact our social lives and our mental health?
Some of the important challenges related to the pandemic include our changing social relationships. As the quality of our social interactions plays a huge role in our mental and physical well-being, it's important to find ways to keep interaction with other people going one way or another. Now that face-to-face contact has been reduced to a minimum, will people be more open to, for instance, social robotics and other technologies? Or will the need for real contact actually mean that we'll be less likely to be open to – and benefit from – alternative forms of interaction?
We know that COVID-19 can kill, but we shouldn't underestimate the detrimental effects of the measures taken to curb the spread of the virus. Medical experts across Europe have warned that the lockdowns, quarantines, school closures, and social distancing measures have devastating consequences for our well-being, especially when it comes to social isolation and loneliness. Many studies worldwide illustrate the severity of the situation. One European study, in which 50,609 people participated, focused primarily on mental health problems, such as sleep problems, depression, anxiety, and loneliness. It was found that "about 30% of respondents reported experiencing depressed mood, and a similar amount of respondents reported experiencing anxiety symptoms and sleep problems. Among them, 64% of those experiencing depressed mood and 73% of those experiencing anxiety symptoms said that their symptoms had worsened during the pandemic. Of those experiencing difficulty sleeping, 35% said that their sleep problems had gotten worse."
As discouraging as these numbers may seem, there are also many reasons to be optimistic, and various ways to move forward. Digital technology and online activities or events, such as social networking, digital games, and peer support groups do have a lot to offer as well. What we have seen is that, over the years prior to the pandemic, digital technology had already become a critical communication tool, providing important platforms for connection, communication, and friendships. Without technology, the disconnect and loneliness many of us feel would probably have been much more severe.
New communication and socialising technologies
From the onset of the pandemic, video chat platforms like Zoom saw a huge increase in popularity. And although paling in comparison to the multi-sensory experience of real-life human interaction, social VR platforms could be another step in the right direction. Within the next few years, new developments in motion tracking technology and devices with touch-stimulating capabilities are expected to significantly improve the experience of VR social interaction. VRChat, for instance, is a massively multiplayer online VR social platform that enables you to interact with others as 3D character models, and offers world creation options to provide unique meeting points. The 3D models support a complete range of motion, audio lip sync, and eye tracking and blinking. The Rec Room is a cross-platform world that provides opportunities to chill and chat and go on 'quests' with your friends. The platform enables full 3D motion via the motion capture system of a VR headset, while hand-held motion controllers enable you to handle objects within the game world. You can explore the space around you and even teleport a short distance, with minimal VR sickness. And then there's NeosVR – a game engine, operating system, and chat room all rolled into one. It provides a metaverse in which you can interact with others as 2D and 3D avatars with lip sync, eye tracking, and blinking capabilities as well as a complete range of motion. Similar to VRChat, NeosVR also enables you to create avatars, games, maps, and more in-game.
Besides VR gaming worlds to immerse oneself in, there have been all kinds of social initiatives, like Digital Dance Party events on Zoom and Twitch. Jacqui Rabkin, director of marketing at New York City nightclub House of Yes, says "We have to keep moving, dancing, creating, and connecting. It's part of our core fabric as humans. It's so important to keep creating during these times and find new ways to foster connection between people. We knew our audience would be hungry to connect digitally and dance together in whatever way possible. For House of Yes, moving online has been a challenge, but also an opportunity. We're excited to be able to move to the digital sphere because it allows us to connect with more people around the world who can't be physically present at the club."
According to the 'Friendship Report 2020', based on findings from a survey by Alter Agents and Snap Inc., in which people were asked about the effects of COVID-19 on friendships and social interactions, 67 per cent of the respondents mentioned that their friendships had not been impacted, while 33 per cent said that COVID-19 had changed their relationships. A surprising 47 per cent even said that they actually feel closer to their friends than before the pandemic.
What does the pandemic mean for the digital transformation of healthcare?
The need for improved digital healthcare to fill the gaps in healthcare systems has always been there. But COVID-19 has highlighted the importance and the urgency of bringing these systems up to date so that the impact of digital tools – from assessment services to telemedicine – can be optimised. The importance of good healthcare systems has never been more evident and the move towards digital healthcare is in full swing and quickly accelerating as a result of the pandemic.
Telemedicine
Telemedicine has proven to be very valuable during the corona crisis and could, going forward, improve the level of care we provide and make it increasingly personalised. Telemedicine provides cost-efficient medical options at home, eliminating the need to travel to doctor's rooms or hospitals. It also helps to free up medical resources like hospital space for patients who need urgent or critical care. And by making use of 'small data' – the digital traces we leave while using smart technologies – healthcare providers can develop a digital version of someone's life. This could include lifestyle factors but also biological and psychological information. For instance, having knowledge of any changes in a person's daily routine could provide healthcare professionals with important information on how to keep them healthy and when to take action to prevent illness. The fact that people are increasingly accessing healthcare from home could open up opportunities for 'health surveillance' via mobile devices. With infrastructure improving, things like virtual fitness, telehealth technology, remote diagnostics and care, and tech that helps the elderly safely age at home, could continue to gain traction even after the pandemic subsides.
VR pain management
Pain management has also had to move increasingly online as a result of the pandemic. New treatments have been developed where technology like virtual and augmented reality, as well as remote sensing and monitoring tech, are used to assist people who suffer from chronic pain and distress. VR programmes have increased in popularity as well as acceptance by the medical community in recent years, as they have been shown to be effective in the treatment of many types of pain and related symptoms, such as anxiety and depression. According to Mark Young, MD at the Oasis Center for Natural Pain Management in Maryland, USA, "Virtual reality is an excellent approach to pain management. It captures the mind's attention and blocks pain signals from reaching the brain. It's almost like a form of active hypnosis. VR provides tactile and sensory feedback and allows the patient to rally the neurotransmitter mechanisms that decrease pain."
Teletherapy for mental health
The continued lockdowns, shop closures, social distancing measures, and other restrictions have led to more and more people dealing with mental health issues like depression and anxiety. Remote mental health has seen a rapid increase since the start of the pandemic, providing a myriad of options for online therapy. Within minutes, you can find and download apps that incorporate proven techniques like acceptance and commitment therapy (ACT) and cognitive behavioral therapy (CBT), and get help for issues like anxiety, depression, obsessive compulsive disorder, post-traumatic stress disorder (PTSD), eating disorders, and more. "While the vast majority of these apps do not have peer-reviewed research to support their claims, health experts predict they will play an important role in the future of mental health care by providing innovative solutions for the self-management of mental health disorders. Some researchers are working on guidelines for mental health apps and in the meantime, the American Psychiatric Association has developed an app rating system to help psychiatrists, clinical psychologists, psychotherapists, and other mental health clinicians assess the efficacy and risks of mobile and online apps", according to Psycom, founded by renowned psychiatrist and clinical psychopharmacologist Ivan K. Goldberg. The subscription-based service Talkspace, for instance, that matches users with therapists based on specific needs and goals, saw a 65 per cent increase in users in the months immediately after the start of the pandemic. The company also launched a COVID-19 Anxiety Management Program, "which aims to provide its subscribers with a specific process for managing stress and anxiety related to the pandemic's impact."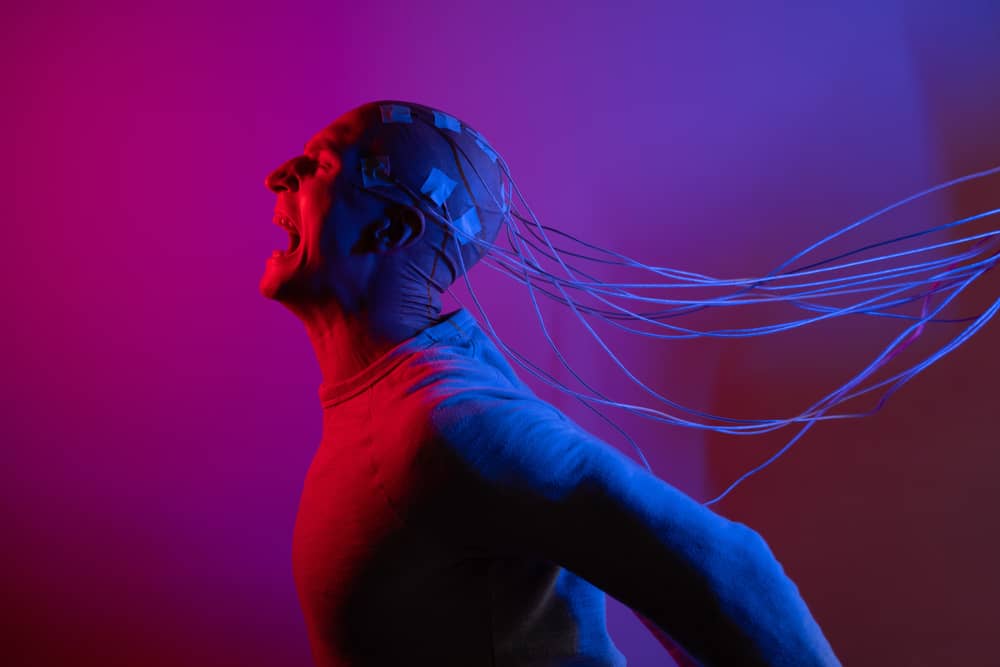 Predictive algorithms can warn of future outbreaks
With algorithms becoming better as they continue to learn, a dependable forecasting system that can warn us about future viral outbreaks is not far off. In fact, as soon as the world first learnt of the corona outbreak last year, AI company BlueDot had already detected a trend and issued their first warnings. The company's algorithms had been scrutinising data from airlines, news reports, and outbreaks of animal diseases, and after epidemiologists further analysed this trend, the outbreak was confirmed. Even with the limited amount of data available at the time, the outbreak prediction results were promising, illustrating that AI can be of great assistance in any potential future health crises – and early warnings can save lives. BlueDot wasn't the only company that spotted this trend, by the way. A model run by San Francisco-based Metabiota also picked up the first signs, as did HealthMap at Boston Children's Hospital. In the future, by safely and securely sharing data to train predictive algorithms, we can alert the relevant authorities of potential outbreaks and potentially minimise the likelihood of another worldwide crisis.
Grocery shopping and eating in our (post)-pandemic world
The lockdown measures and store and restaurant closures have dramatically changed the way we shop and eat. Since fresh food is increasingly hard to get in some countries and most restaurants are only allowed to provide takeaways, people across the world are buying and eating more unhealthy, pre-packaged food than before the pandemic. Furthermore, because of job losses and dwindling incomes, people also have less money to spend, which results in less opportunities for buying wholesome, healthy food. Trends we're seeing emerge, and that are likely to stick around post-pandemic, are people supporting small, local businesses, online grocery shopping, and food delivery services. There are many more options now for buying online, and grocery subscription services are steadily gaining popularity. Quite a number of startups are creating new, sustainable, and healthy ways of feeding people.
San Francisco-based startup Planetarians, for instance, has developed a new platform to create high-fibre, high-protein ingredients using a proprietary process that transforms defatted oilseeds – the dry matter left after oil extraction. The ingredients used to produce alternative meats are currently being tested by leading food companies. The process uses very little water and no chemicals, and the product prototypes have improved protein quality, savoury flavour, and cost less than meat alternatives made from concentrates and isolates. Another company, the New York-based, Google-backed, vertical farm startup Bowery Farming, turns industrial spaces into smart farms where produce grows in tech-powered indoor farms, vertically stacked to maximise space usage, right outside of cities. The lighting, temperature, and humidity are controlled by a proprietary operating system with sensors and cameras. Instead of using soil, a hydroponic system delivers the nutrients to the leafy greens, using 95 per cent less water than traditional agriculture. The indoor setup also protects the greens from adverse weather conditions and pests. The produce is traceable, and pesticide and GMO-free. The company has a people-first approach and grows food in communities, for communities, and by communities.
Since the onset of the pandemic, supermarkets and food delivery companies have seen a rapid rise in sales. They have, however, in many cases also become overwhelmed and suppliers have had to resort to introducing online queues and waiting lists for new customers. Alternative and hyper-local food projects such as the ones described above, adapted swiftly and managed to fill the gaps in the increasingly unravelling globalised food supply chain. COVID-19 has made us question whether the imports we all rely on will still be dependable in the future, or whether they will be affected by the long-term impact of the pandemic in producing countries and the transportation sector. "The average storage capacity of a supermarket is only one day's worth of fresh products," says Jan Willem van der Schans, senior researcher of new business models at Wageningen University and Research. "This supply chain needs a buffer – extra provision for when international trade or logistics are disrupted. Every country has its comparative advantage – we grow bananas in tropical zones and we grow kale in temperate zones, but locally-produced food could be that buffer in the future."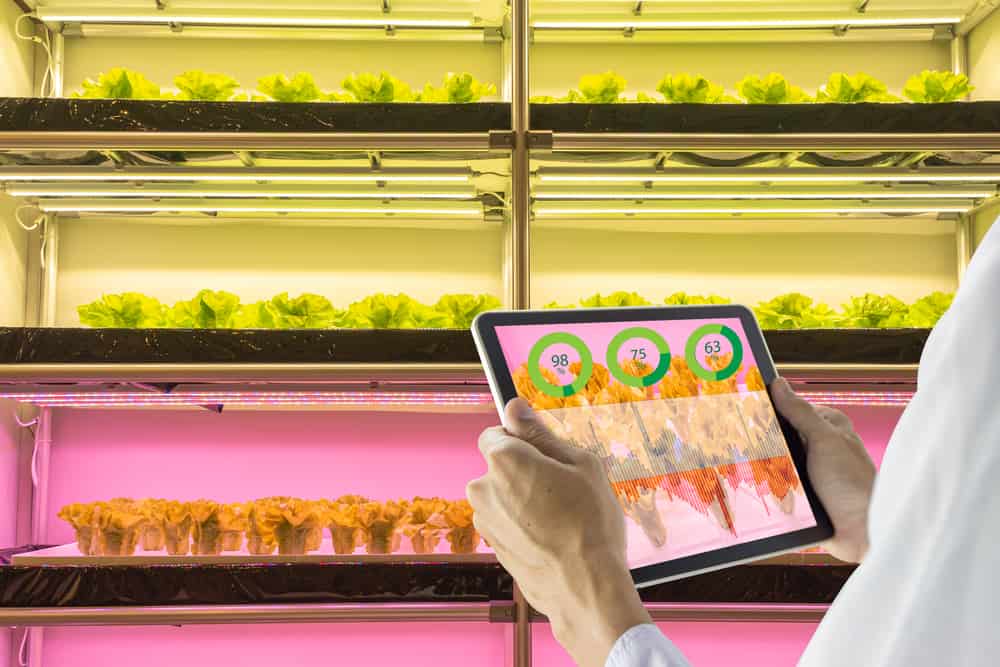 Post-corona transportation and the 'six-foot street'
Just a year ago, visions of the future of transportation consisted of autonomous cars and app-enabled public transportation. Now that we're in the middle of a pandemic and traffic has all but disappeared from our streets, those visions have swiftly evaporated. Instead, the 'six-foot street' will be the foundation of the global economic recovery. As a response to the pandemic and its social distancing measures, many thousands of streets in cities around the world have emerged from their respective lockdowns transformed into safe spaces to walk and cycle, encouraging a new transportation network that will be better for our cities. One single street where cars are parked for hours or even days on end can be used for pedestrians and cyclists. Going forward, these new developments will help reduce overcrowded streets and pollution, and avoid scenarios where people will revert to using individual cars for travelling longer distances within cities once the pandemic subsides. As soon as restrictions are lifted, cities and businesses can incentivise employees and citizens who carpool to help reduce congestion and provide a flexible, affordable method of transportation. The potential for encouraging a greater uptake of walking and cycling post-lockdown has been recognised by politicians around the world. There are real opportunities to transform the built environment and many 'pop-up' bike lanes and pedestrianised streets have already been created to accommodate the increasing numbers of pedestrians and cyclists.
One of many groundbreaking ideas for transforming the world's transport systems and alleviating congested roads is Mobility as a Service (MaaS) – for instance, using an app to get from A to B. In fact, the market for MaaS is expected to grow by $180 billion from 2019 to 2023. Using MaaS, all you would have to do is enter your destination into an app, after which on-demand routing algorithms calculate the most efficient route. The app then suggests various options to travel, such as bus, train, or car rental, but also car or bike sharing options – or any combination thereof. Israel, for instance, mobilised over 177,000 responders in a bid to fight COVID-19 by introducing a tailored MaaS commuting system. In 60 percent of cases, commuters were dropped off within 300 metres of their destinations. Systems like these, although initially implemented to deal with the crisis, may be here to stay post-pandemic.
A new hybrid education model is emerging
The rapid shift to online instruction to enable students to continue their studies has given rise to a new hybrid model of education that may offer significant long term benefits as well. It's expected that the integration of technology will see further acceleration in the future, with online education becoming an ever increasing part of schooling across the world. Many successful transitions have already taken place at universities and other educational institutions across the world. Zhejiang University in China, for instance, managed to move more than 5,000 of their courses online within two weeks of the start of the pandemic, and many other educational institutions worldwide show similar transformations. Even before COVID-19, adoption of education technology – including virtual tutoring, video conferencing tools, language apps, and online learning software – saw significant increases. In fact, global edtech investments reached $18.66 billion in 2019, and the overall market for online education is expected to reach a whopping $350 billion by 2025.
Learning online can be more effective in a number of ways. According to some studies, students retain 25-60 per cent more information when learning online compared to only 8-10 per cent in the classroom. This is attributed to the fact that e-learning requires up to 60 per cent less time than learning in a traditional classroom, as students can study at their own pace and revisit, skip, or accelerate through learning material as and when needed. Slack, Zoom, and other collaboration platforms, such as Lark, offer good options to engage with students. Lark boasts features like unlimited video conferencing time, real-time co-editing of project work, auto-translation capabilities, and smart calendar scheduling. These and other education platforms are expected to remain an integral part of education going forward.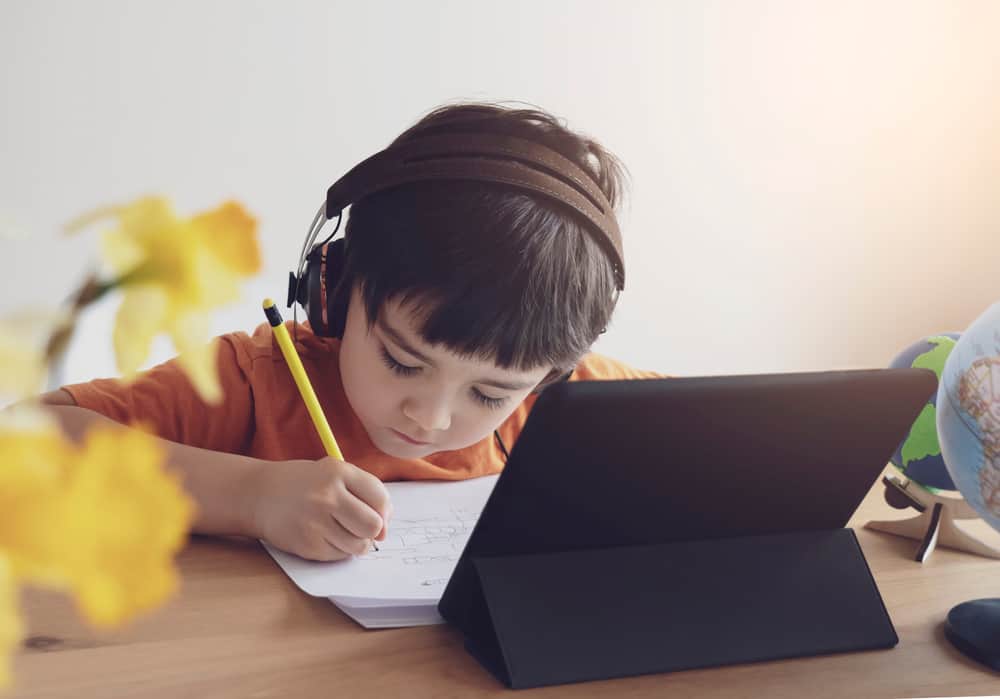 During these transitions to remote learning, it is however critical that no one is left behind. Distance education is not necessarily available to everyone, and these challenges will need to be overcome. For instance, whereas 95 per cent of students in Norway, Austria, and Switzerland have (access to) a computer, only 34 per cent of students in Indonesia can say the same, according to OECD data. Students without access to computer hardware or steady internet access would need to be subsidised. Thankfully, we're already seeing schools, governments, corporations, and philanthropic organisations starting initiatives to close the digital divide.
It is clear that this pandemic has completely upended the existing education system. Going forward, we should focus on skills that are more important in the future, like adaptability and critical thinking, instead of rote learning and traditional academic skills. The transition to digital learning could be the catalyst for creating more effective methods of teaching, making remote learning part of the new normal.
The retail experience may be forever changed
While e-commerce and touchless payments had already seen significant growth in recent years, the pandemic has further accelerated these transitions, moving away from shopping malls, high streets, and supermarkets to the efficiency and safety of online shopping and home deliveries. Becoming ever more accustomed to the convenience of contactless, same-day deliveries, customers are finding less and less reason to venture out to physical stores. These shifts to online alternatives are likely to have lasting effects on the entire retail sector. According to the 'COVID-19 and E-commerce' survey conducted among approximately 3,700 consumers in emerging and developed economies – including Brazil, China, Germany, Italy, the Republic of Korea, the Russian Federation, South Africa, Switzerland, and Turkey – more than 50 per cent of respondents now shop online much more frequently.
As a result of the changing nature of retail and consumer purchasing behaviour, retailers are using the pandemic to pivot quickly and reevaluate their online operations, leading to fewer stores and significant increases in e-commerce. Large grocers such as Walmart and others, for instance, have been experimenting with new ways of fulfilling online orders. To keep aisles from getting congested with customers and employees picking orders, they have been developing automated mini-warehouses inside of their stores and opening up so-called 'dark stores'. Between fully manual and fully automated models, there's the 'hybrid model', where more or less half of the orders are prepared with automated systems in the backroom, and the other half are prepared manually in the store. To adapt to this 'dark store' model, retailers have to quickly transform their store layouts and implement technologies to help employees navigate new processes.
Many other stores, as well as restaurants, across the world have resorted to buy online, pick up in-store (BOPIS) or click-and-collect methods, in order to keep customers spending and their businesses operational in our ever increasing zero-contact world. Customers can choose between in-store pickup, curbside pick-up or pickup from special lockers – at their own convenience, avoiding contact with other customers and eliminating delivery fees. For retailers, there are some enticing benefits to adopting these new purchasing and collection methods as well, such as a dramatic cost reductions, improved customer service, and increased profitability. As the world prepares for a brand new, post-pandemic phase, BOPIS and click-and-collect models will likely have become the new normal for (grocery) retail.
Will travel be smaller, more local, and increasingly digital?
With people having become used to movement restrictions and not being able to go on long-distance journeys for the foreseeable future, will the global travel sector shrink permanently? Or will international destinations explode in popularity again once the pandemic days are behind us? Research indicates that the months and perhaps even years to come of being 'locked up' to varying degrees will likely result in shrinking international travel. Especially the often unnecessary and extravagant flights across the globe to attend single business meetings, for instance, might never return, as we are now quite used to Zoom and other video conferencing tech. And with international borders likely remaining pretty much closed until the end of this year, people will increasingly opt for local travel destinations and stay at Airbnb-type places. This shift will lead to a boost for locally owned businesses in the tourism industry and eventually also result in a much smaller carbon footprint.
Aside from the fact that travel will increasingly take place locally, we'll also see many new tech-related developments emerge within the travel industry in response to the pandemic. Hospitality providers have all ramped up their contactless and mobile check-ins to minimise personal interactions. Access to hospitality services happens more and more via travellers' smartphones, using apps with voice chat features that restrict face-to-face interactions with travel representatives. Hotels and other accommodation providers also increasingly make use of digital keys – a contactless solution that enables guests to open their hotel door with their smartphones. And in order to re-establish profitable operations and get passengers back to air travel, airports will need to literally transform every aspect of the passenger journey. Many airports will become increasingly digital, with some already implementing technologies like robotics, thermal video screening, and 5G to improve operational efficiency and customer service, and limit human contact at check-in, boarding, and so on.
Better, healthier cities are within reach
Cities are the centres of economic growth and innovation, and home to most of the world population, and this also makes them vulnerable to disasters. As most of the reported corona infections have been recorded in urban areas, cities have become pandemic epicentres the world over. In many countries, following economic shutdowns and job losses, the pandemic has triggered a migration from cities back to rural areas. What will our cities look like post-corona as they start to emerge from the lockdowns? Could this pandemic change the way cities are designed and how they develop in the future? There's no doubt that we will see continued changes in lifestyle, work and travel patterns. But the crisis also presents many opportunities to rebuild our cities and make them better. For instance, by incorporating car-free streets, creating more pedestrian and bicycle lanes, and creating more climate resilient infrastructure. We could re-imagine existing buildings so that they can be used in multiple ways. Healthier, happier, safer, and more resilient cities are within reach, but making sure key stakeholders collaborate – government, civil society, industry, and academia – to realise the future visions for our cities will be critical to their success.