The different types of AI at a glance
The benefits of AI
What can AI do for your business?
Interesting facts and figures about AI in business
Things like browsing Netflix suggestions or saying 'Hey Google, tune in to my favourite radio station' are made possible by artificial intelligence. More specifically; deep learning algorithms. The technology also enables facial recognition which is used to verify people's identities, can automatically tag people in Facebook photos, helps customise news to a reader's preferences or social, geographical, or economical parameters, and can even help detect fake or biased news. The technology's potential, however, far exceeds these day-to-day cases. Think accurate earthquake prediction, music composition, self-driving cars, voice and video generation, and real-time translation of a conversation with a foreigner. In business there are many benefits to the implementation of deep learning technology as well.
The different types of AI at a glance
In business, AI has a myriad of applications. In fact, AI technologies are already disrupting practically every business process in every sector and becoming imperative for companies to maintain a competitive edge. Amir Husain, founder and CEO of machine-learning company SparkCognition says: "Artificial intelligence is kind of the second coming of software. It's a form of software that makes decisions on its own, that's able to act even in situations not foreseen by the programmers. Artificial intelligence has a wider latitude of decision-making ability as opposed to traditional software."
Artificial intelligence is a broad term. It refers to any type of computer software that engages in human activities – such as planning, problem-solving, and learning. The two types of artificial intelligence that are most predominant in business are machine learning and, more specifically, deep learning. AI, machine learning, and deep learning are easily confused and often used interchangeably. In short – AI is the technology that gets a computer to mimic human-like intelligence. Machine learning is one of the main types of AI used in businesses today. It is a subset of AI, and enables computers to rapidly figure things out from the data it's trained with. Machine learning algorithms appear to learn over time. Deep learning, which is a more specific subset of machine learning, makes use of multi-layered neural networks and enables computers to solve even more advanced problems by analysing a wide range of factors simultaneously. While machine learning algorithms often plateau in their capabilities as soon as a certain limit of data capturing is reached, deep learning algorithms continue to improve and 'independently' learn as they are fed more data, making them more detailed and more scalable.
Benefits of artificial intelligence
More and more businesses are implementing artificial intelligence technology to increase productivity and operational efficiency, make faster business decisions, reduce operational costs, avoid mistakes and human error, improve the client experience, grow expertise, and increase revenue.
Increased efficiency
One of the greatest advantages of AI systems is that they enable us to be more efficient. AI can keep going indefinitely, be leveraged to complete much larger, more complex tasks, and is not restricted by human limitations. Insurance companies, for instance, use artificial intelligence to process claims at higher volumes and faster than humans could, freeing up time to focus on other, more important tasks.
Deeper data analysis
Modern businesses are swimming in data, but getting the most out of it can be a time consuming and costly exercise. Artificial intelligence can process and analyse massive amounts of data at incredible speed, quickly find relevant information, identify trends, make decisions, and offer recommendations based on historical data.
Fewer errors
AI systems are programmed to keep working round the clock and provide solutions that reduce errors through machine learning features such as automated coding, which streamlines all the data without any manual entry and reduces the likelihood of (human) error.
Less risk
AI is increasingly implemented to enhance business performance and help augment decisions. And as risk generally encompasses ambiguous and unlikely events and situations, risk management is particularly well-suited to cognitive computing capabilities.
What can AI do for your business?
Artificial intelligence is generally seen as a supporting tool instead of a replacement for ingenuity and human intelligence. AI, and machine learning and deep learning in particular, is adept at processing and analysing huge amounts of data and does this much faster and more efficiently than humans can, making the technology highly valuable for companies of all shapes and sizes, across many different industries. One of deep learning's main strengths, for instance, includes its ability to improve the quality, speed and cost of predictions, which can lead to time and money savings and result in higher revenues. This can help organisations to convert large data sets into valuable and actionable information that can be incorporated into daily business decisions or used to respond intelligently to changes in market conditions. AI technology also plays an important role in areas like fraud detection, product development, business management, monitoring employee productivity, as well as recommendations and hyper-personalisation. Here are some compelling examples of how deep learning can boost productivity in business across a myriad of industries.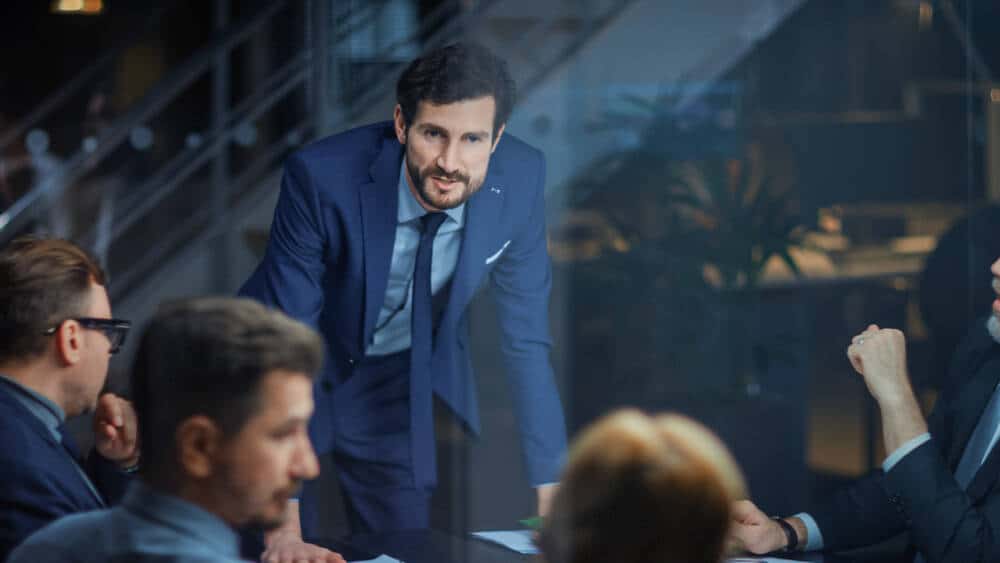 AI in business management
Intelligently transform your business
Business management based on deep learning is already being used in various industries. One example of AI business management is KPMG's Intelligent Forecasting via the KPMG Ignite platform, which helps clients digitally transform their businesses by leveraging natural language processing, machine learning, and deep learning. The platform enables business leaders to develop planning processes based on advanced analytics and predictive modelling, and automates decisions and processes that optimise cost, manage risk, and drive growth. The technology generates insights into what truly drives business value. It helps improve accuracy in terms of forecasting and budgetting, spots and eliminates bias from predictions, helps with the discovery of business threats as well as new opportunities, links certain decisions to levels of profitability, and sets data-driven financial targets. John Lee, Ignite co-inventor at KPMG US, says: "Organisations need to analyse how to effectively navigate through disruption, and prepare for various business contingencies. They can do this best by leveraging a stronger forecasting and modeling approach – powered by AI-driven analysis."
AI in HRM
Boost employee wellbeing, engagement, and productivity
When implemented to take over many rote and undesirable tasks, deep learning technology can significantly boost employee wellbeing, lower operational costs, and improve output and productivity. One example is Drishti Technologies, a Silicon Valley and Bengaluru-based startup, where each station on a factory floor has a camera with computer vision installed to monitor its employees' movements and record how much time someone takes to complete a task. The video footage is fed into the deep learning software of the company, which can even be used to send alerts to the employee when the work needs to be sped up to improve efficiency and avoid or eliminate any bottlenecks.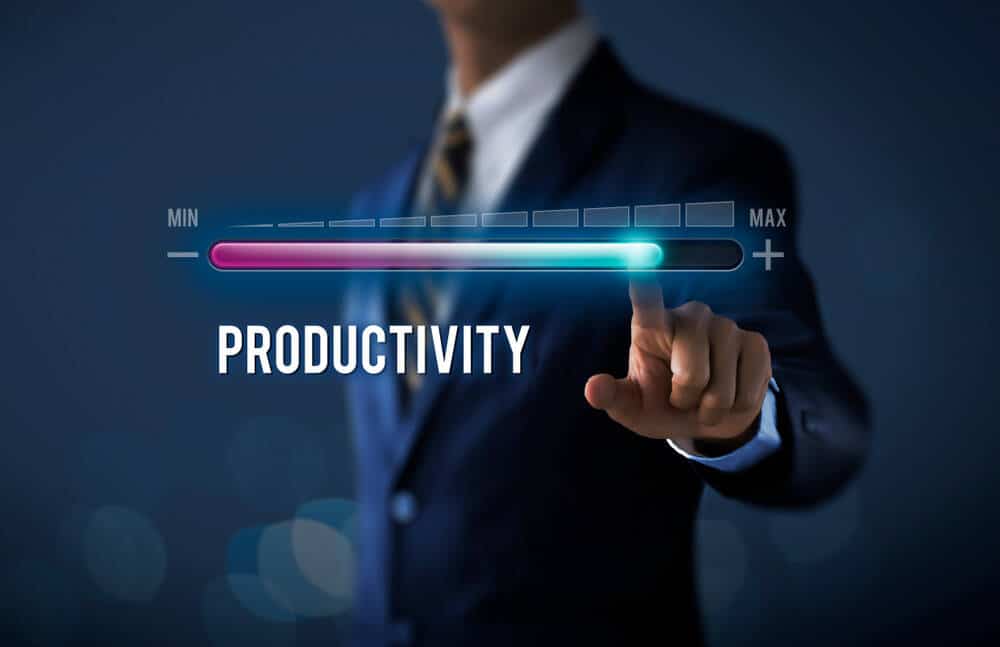 Another example of a company that uses deep learning technology to improve efficiency and productivity is the UK firm Status Today. The company developed Isaak, a tool that incorporates the latest findings in organisational and human psychology. Isaak enables real-time insights into employee engagement, wellbeing and collaboration – particularly which employees collaborate more than others. The harvested data is combined with information from employee records in order to determine which people are 'change-makers'. But it gets even more interesting, because not only does Isaak monitor interactions between employees, but it also assesses external relations, detects real-time communication trends, identifies response rates, registers average reply times, detects collaboration patterns, and identifies which team members are most influential or critical. It can also see who is putting in lots of overtime at home and whose inbox is overflowing, which can lead to a loss of concentration, decreased productivity, and eventually to employee overwhelm or burnout.
"AI will have a huge impact on [corporate] performance management because it will allow us to correlate information and create insights that weren't possible before, so we can take the best possible decision."

Sven Arnauts, Delaware BeLux
AI in financial management
Improve analyses and assist in fraud prevention
The financial planning and analysis (FP&A) sector is increasingly embracing technological innovation led by artificial intelligence, and more and more businesses are deploying AI solutions to enhance real-time decision making, improve their financial analyses, create precise forecasts, explore growth drivers, and improve their ROI. AI can help recognise patterns, analyse cash flows and make predictions, making it useful for a myriad of applications. Predictive analytics is one of AI's most impressive 'skills' when it comes to FP&A, and can help forecast project costs, power financial advisory tools, and make revenue projections. Deep learning technology offers actionable inputs, for instance to help a business develop a roadmap to guide them from their current business scenario to realising their future objectives. An AI-powered corporate performance management (CPM) platform can be a valuable tool to help businesses decentralise their planning and reporting efforts and help them create 'what-if-scenarios' to forecast potential future challenges, standardise operational and financial planning, develop customised reporting tools, manage and improve operational performance, improve organisational strategies, and budget for staff requirements. Sven Arnauts, strategy & AI advisor at IT services and Consulting firm Delaware BeLux, says: "AI will have a huge impact on performance management because it will allow us to correlate information and create insights that weren't possible before, so we can take the best possible decision."
Another very promising area where deep learning can shine – and where it is already being used – is fraud detection and prevention, a global market which will be worth more than $75 million by 2028, according to Bloomberg. Businesses that collect and use sensitive data, such as insurance firms, traditional banks, and fintech companies, depend on sophisticated fraud identification systems, and deep learning plays a significant role in the prediction of fraudulent activities. Deep learning algorithms can detect patterns in transactions and operations and decide whether a transaction or operation is legitimate or fraudulent. And these detection algorithms are much faster and way more efficient than humans. Deep learning algorithms can detect seemingly unrelated patterns or patterns that humans would not be able to spot. The algorithms are trained with huge numbers and a vast variety of cases of fraudulent behaviour to learn how to spot any kind of fraudulent pattern and remember it indefinitely.
AI in marketing & communication
Personalisation, personalisation, personalisation
Personalisation can help organisations drive huge profits. As a result of Netflix's application of deep learning technology, the US subscription streaming service and production giant manages to generate a whopping $1 billion a year. The technology analyses user actions to predict their next actions, and even predicts the right moment for a recommendation. Many other companies in marketing, entertainment and e-commerce have found that deep learning can offer recommendations and hyper-personalised experiences to their customers, which has proven hugely beneficial for their bottom line. Customers are more likely to do business with companies that provide personalised experiences and recommendations or ads with hyper-relevance. In fact, personalised recommendations and experiences lead to an average of 20 per cent increase in revenue. The more relevant a company's content and offerings are, the less time customers will need to waste scrolling through information or products they're not interested in.
The implementation of deep learning can give businesses another important edge, namely the accurate identification of their target markets. The analytics and metrics that AI tools generate can offer companies valuable insights into the demographics of their audiences, such as purchasing habits, but also location, age, and gender. AI – and more specifically, deep learning tech – can also take over conversations with customers via chatbots, and enable the automatic translation of website content and the captioning of images.
According to Pini Yakuel, founder and CEO of Optimove, provider of the Science-First Relationship Marketing Hub, "AI can help brands communicate more personally with their customers. Marketers can leverage the power of AI in order to create micro-segmented customer personas and communicate with each one according to their specific preferences and via their preferred channel. That is a game-changing innovation setting brands apart, as leaders in customer experience know how to harness machine learning to humanise communications and enhance personalisation."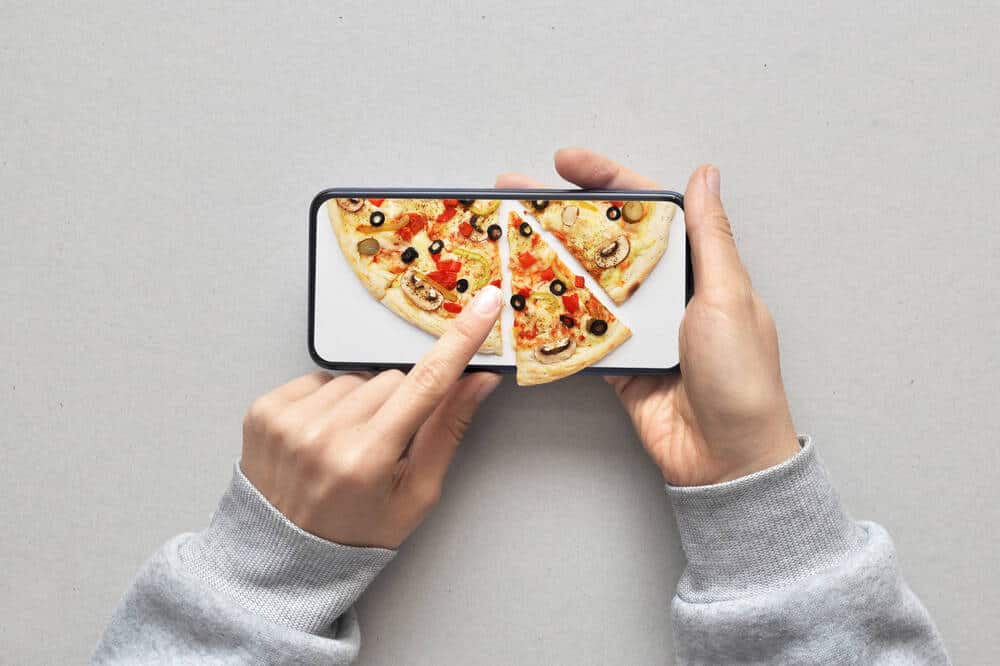 Deep learning can also be used to segment customers based on in which phase of the buying process they are, in order to communicate with them more appropriately. Through the use of value models, it can also predict how much a certain customer will spend with the company in the future. Tony Holbrook, executive director Global Marketing & Commerce Development at Ingram Micro Commerce & Lifecycle Services, says: "Technology enables tracking visitors' movement, time spent on specific areas of your website and data collection. By understanding how they are consuming information and what interests them, you can strategically position information and target marketing more specifically to the user. Think about how Amazon and Facebook work – your interests are reflected back at you through product advertisements that are based on your user data."
"In the next five years, artificial intelligence and simulation technology will have the most significant impact on product design and development."

Peerless Research Group
AI in product development
Produce better products faster
The widespread implementation of embedded computing and sensor technology is also known as the Internet of Things (IoT). The deployment of this technology into machines and parts, however, also leads to an increasing need for analytical tools that can process all of the data generated and facilitate improved system performance. This is where artificial intelligence and machine learning in particular are proving increasingly valuable, especially in product development. And manufacturers increasingly make use of AI technologies to provide the advanced analytics needed to process vast manufacturing data sets, improve system performance, and enhance automated decision making. By applying machine learning to data generated during the engineering design process, businesses can produce better products faster. Research by Capgemini indicates that 51 per cent of European manufacturers are implementing AI solutions in product development and manufacturing, with Japan (30 per cent) and the US (28 per cent) following in second and third. And according to a recent survey by Peerless Research Group – which features responses from more than 300 engineers, product designers, researchers, and other professionals in industries like automotive, aerospace, and industrial machinery – in the next five years, artificial intelligence and simulation technology will have the most significant impact on product design and development.
Interesting facts and figures about deep learning in business
The financial services industry is investing significant resources into deep learning technology for automated trading, risk reduction, fraud detection, and offering clients 'robo-advice' on investment matters. By 2025, 86 per cent of financial services providers plan to increase their AI-related investments, according to a report from the Economist Intelligence Unit (EIU).
(Source: WEF)
The value of the market for deep learning technologies is estimated to reach $18.6 billion by 2023, showing one of the highest annual growth rates.
(Source: Medium)
Some 91% of decision makers feel they are achieving success through AI programmes, with benefits including cost savings (45%), and improved accuracy (44%). The top challenges of implementing AI, however, are budgetary constraints (45%), staff members' negative attitude toward the changes (40%) and the inability to scale solutions (40%). Knowledge workers (42%) also cite management's lack of understanding of the tasks they are expected to perform.
(Source: Venturebeat)
Deep learning enables employees to work fewer hours in which they are more focused and productive and experience a healthier work-life balance, which is important as 71% of respondents to a survey reported that their work life interferes with their personal life.
(Source: FactorialHR)
Harvard Business Review estimates that 40% of all the potential value created by analytics comes from deep learning. Gartner anticipates that neural network-powered virtual agents alone will drive $1.2 trillion in business value.
In closing
Deep learning, as the fastest growing area in AI, leads to significant transformation across industries and continues to push the limits by enabling the analysis of even more data, allowing businesses to learn even more from it, and producing even more accurate results. Although we've explained how deep learning technology can improve productivity and discussed some interesting examples, the range of potential applications for this technology is, of course, significantly broader than we can even imagine. One thing is for sure, however: deep learning algorithms can process unfathomable amounts of information and offer incredibly detailed analytics, priceless insights, and actionable predictions. It can put your data to the most effective use, monitor and detect patterns with ever greater speeds and more and more accuracy – and help take your business productivity to the next level.