Building a great product and taking care of your customers
The best teams are versatile in skillset and mindset
Creating a new market category
Startups growing into corporations
The modern world is built by entrepreneurs. Many things we take for granted, such as cars, phones, or computers, were once considered risky investments. But it only took a few forward-thinking individuals to turn great ideas into successful business ventures. Many people today have the same goal. In the last quarter of 2017, more than 70 thousand startups were launched in the US alone. However, only 30 per cent of them will survive more than ten years in business, and even fewer will really have an impact on our lives. And one of the reasons why growing a startup is so hard is because big corporations dominating the market are tough opponents.
These giant businesses have money, power, and thousands of employees to ward off competition. It's hard to beat their prices, and at the same time, provide a better product. Even if you achieve that, they'll offer to buy your business. Refuse and they might develop a product with similar features as yours. And if neither of these options work, corporations could poach your key employees or invest in a direct competitor. The good news is that this doesn't have to be the end of the road for a startup. Surviving the battle with big corporations is hard, but not impossible.
Thousands of startups have managed to succeed in markets dominated by major companies. But to achieve that, they had to focus on their product, listen to customers, create versatile teams, and take calculated risks. They saw opportunities where their large corporate counterparts didn't. And the most successful startups have created new markets and communities that are now disrupting many industries.
Building a great product and taking care of your customers
The first step in that journey is to build a product that's better than the competition's. This sounds obvious, but as Backblaze's CEO, Gleb Budman, notes, "better does not always mean more features." It actually means listening to customers and delivering a product they want. Otherwise, the company is heading for disaster. This is illustrated by a survey, showing that 42 per cent of unsuccessful startups list "lack of a market need for their product" as the key reason for their failure.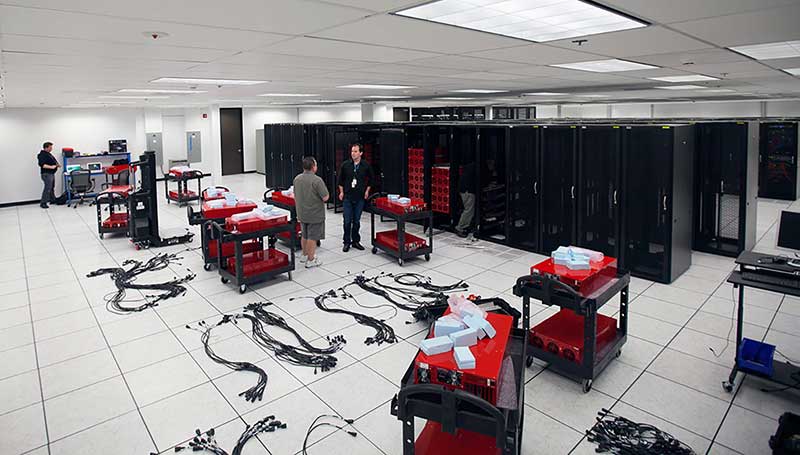 Once a startup signs its first clients, it should take full advantage of its lean structure to deliver amazing customer service. Instead of days, the startup should strive towards solving clients' problems in a matter of hours. To achieve that, fast internal communication between customer service and engineers is critically important. Another way to build trust with clients is by being open. Budman claims open-sourcing Backblaze's design and regular blogging made a huge difference. It transformed the company into a thought leader and grew revenue in a competitive data storage market. But to reach these heights, it's important for founders to create versatile teams that use every advantage at their disposal to beat competitors.
The best teams are versatile in skillset and mindset
One of these advantages is that startups are usually built around a single product or market niche. This allows them to focus on one idea and outperform larger companies that develop multiple products. Another advantage of startups is that their risk tolerance is much higher than that of large, risk-averse corporations. As a result, smaller companies can experiment with risky but potentially revolutionary ideas that corporations avoid. And even if they fail, the best startups have teams that know how to recover.
The entrepreneur Neil Patel underlines the importance of teams that, in his opinion, are versatile in both skillset and mindset. "Startup teams must possess the ability to change products, adjust to different compensation plans, take up a new marketing approach, shift industries, rebrand the business, or even tear down a business and start all over again," argues Patel. And to achieve that, it's important for startups to only hire the best and never compromise on that.
But even with the best team in place, building a startup requires a lot of time. For example, it takes more than eight years to "achieve a successful startup exit". And as entrepreneur Daniel Levitt notes, "Everything takes three times longer than you think it will." Having realistic expectations will help companies to avoid frustration. And if these companies expect their future worth to be more than a billion dollars, they'll need one more skill to get there – the ability to think outside the box.
Creating a new market category
Multibillion-dollar startups such as Uber and Airbnb are a case in point. Like other startups, they offer reliable and convenient services. But the secret to their success is that these giants were thinking beyond the obvious and, as a result, managed to create a new market category. For example, Uber developed an innovative peer-to-peer ride-sharing platform and launched a new type of transportation service. Airbnb built a new community marketplace connecting people in need of accommodation with people who want to rent out their homes. And since they were pioneers in their sectors, both companies initially faced little competition. They used this fact to their advantage and grew into major global companies.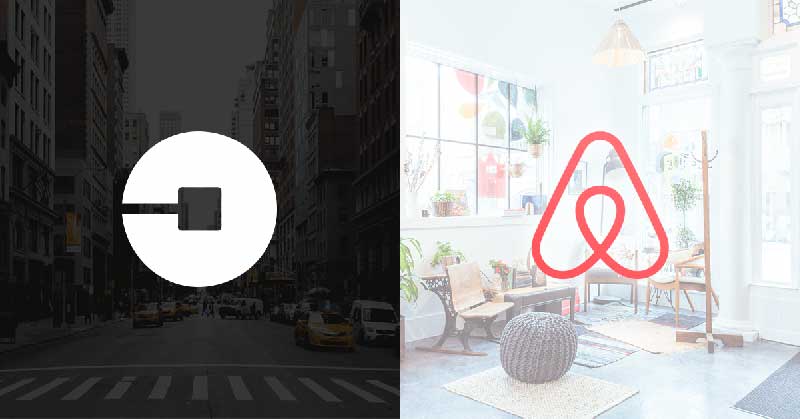 Startups growing into corporations
People across the world launch companies in a bid to solve important problems and deliver outstanding products. Unfortunately, most of them fail. Large corporations that have a firm grip on the market are tough competitors. But successful entrepreneurs have shown that it can be done. No corporation in the world can beat a versatile team that listens to its customers and focuses on perfecting its products. And with a bit of luck and innovative thinking, today's startups can grow into giant corporations – similar to the ones they battled to compete with when they started.