Today, anyone can own a mini 'power plant'
Attractive solar roof tiles can satisfy all of your energy needs
Next-level construction: building with bricks that generate electricity
'Green' construction materials as power generators
In our modern society, we enjoy the benefits of all the latest tech, from the newest smartphones to virtual reality and artificial intelligence. But the purpose of technological innovation isn't just to provide us with the best gadgets. Of course, new tech is always exciting, but the real beauty of cutting-edge technology is that it pushes industries towards change and evolution. Technological advancements in construction and renewable energy production have enabled companies to reduce their environmental impact in the face of the consequences of climate change. The good news is that a lot of them have decided to 'go green'. Opting for renewable energy sources or building with sustainable materials are just some of the available options.
Today, anyone can own a mini 'power plant'
But this isn't something that only companies can do. Those who are environmentally conscious can leverage state-of-the-art tech solutions to make their homes more sustainable. If you ask us, that's smart thinking. Some might think that 'going green' is just another tech fad that involves huge investments – it's not. Not only will it drive down your electric bills, but you'll also be able to sell excess power back to the power grid. And, on top of that, you can help mitigate climate change. Soon, your house will be more than a place you call home – it'll be a mini 'power plant'. So, how can this be done?
The process of transforming a house into a power-generating station isn't that different from redecorating your living room. But it is less stressful! In this case, you don't have to worry about the latest trends in home design or whether something fits or not. Making your home sustainable is easier than ever! Technological solutions today are as attractive as they are affordable.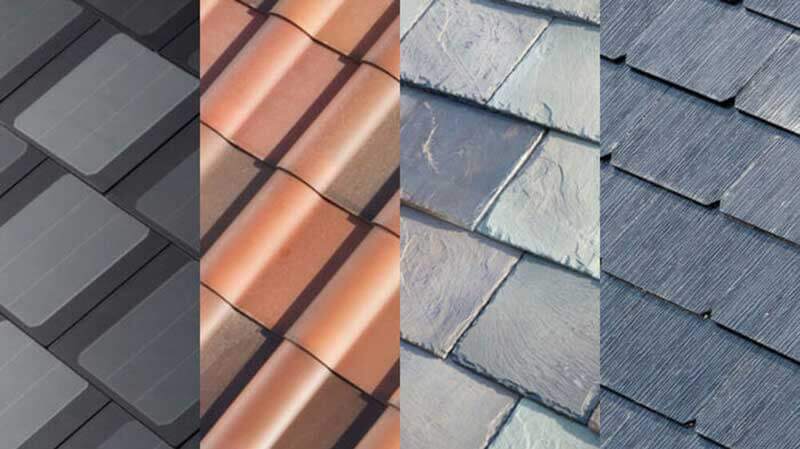 Attractive solar roof tiles can satisfy all of your energy needs
A couple of months ago, tech giant Elon Musk introduced the new Tesla solar roof system. The system includes solar roof tiles, which are indistinguishable from regular roof tiles, and the optional Powerwall battery, which stores excess energy. For those who are wondering what's so special about the new solar tiles, the answer is: everything. Apart from their ability to collect solar energy, two features stand out the most: their refined look and their durability. On its website, Tesla describes its new solar roof as an upgrade for your home, as something that "complements your home's architecture while turning sunlight into electricity". The solar roof tiles are available in four options: the Tuscan Glass Tile, the Slate Glass Tile, the Textured Glass Tile, and the Smooth Glass Tile. And you can choose the one that best suits your home. Of course, it's important that your house looks good, but if you're concerned that the initial investment is a bit 'too much' – don't be. You don't have to cover your whole roof with power-generating tiles. If, for example, a part of your roof is always in the shade, that part can be covered with regular tiles of the same design. The size of the area of your roof that has to be covered with solar tiles depends on your energy needs as well. That means that the price is determined by how much of your roof is covered with power-generating tiles. For instance, if the typical American home buys 40 per cent solar tiles (meaning 40 per cent of the roof can generate power), together with the Powerwall battery, it would cost $43,700, Forbes reports. And it turns out that 40 per cent might be all you need to provide enough electricity for the household.
But there's some great news for those who are thinking about covering larger roof surfaces with solar tiles. Having more solar tiles means generating more power, and the electricity that's not used can be collected and stored using the Powerwall battery, which turns your house into a power-storage system. This means that, in the near future, you'll be able to sell the energy you don't need back to the power grid. What's more, the Tesla tiles last forever! "Solar Roof tiles are more than three times stronger than standard roofing tiles, yet half the weight. They do not degrade over time like asphalt or concrete. [The] Solar Roof is the most durable roof available and the glass itself will come with a warranty for the lifetime of your house, or infinity, whichever comes first." Durable and sustainable in-home power generators may require some investment, but that's a future we're looking forward to. We may not be able to repair all the damage done to the environment, but we can do our best to mitigate our own impact on it and help it to heal itself.
Next-level construction: building with bricks that generate electricity
The growing demand for better and smarter construction solutions has been pushing scientists to improve construction materials, making them more durable and less damaging to the environment. Researchers from the University of Exeter, who specialise in Building Integrated Photovoltaics (BIPV), have gone a step further and created Solar Squared – bricks that generate electricity. And they're the perfect blend of art and science. These sustainable blocks contain optical elements that direct sunlight onto small solar cells. What's more, they can collect solar power even if they're placed vertically, which is highly convenient when building in dense urban areas.
According to Dr Hasan Baig, who is based at the Environment and Sustainability Institute in Cornwall, it's estimated that buildings consume a staggering 40 per cent of the electricity produced on a global level. Buildings made out of solar bricks could reduce that significantly by producing all the power they need on their own. Also, they could store unused energy in batteries, and even use it to power residents' electric cars – something that could revolutionise how we approach sustainability. The chief scientific advisor for Build Solar, Dr Tapas Mallick, says, "We are aiming to build integrated, affordable, efficient and attractive solar technologies, which have the smallest impact on the local landscape." And their invention has huge potential as a construction material. Imagine schools, hospitals, or even hotels that can generate their own electricity. That's exactly what we need!
'Green' construction materials as power generators
Construction today involves more than attractive design and comfort. Of course, these things matter, but with solar roofs and walls, our homes will become sustainable power-generators. They'll provide us with abundant energy from renewable sources. That's a future anyone would want to be a part of.