Working with socially and environmentally responsible suppliers
Focusing on less waste
How can 'reverse logistics' or a zero-waste supply chain help?
Digitisation in the fight against food waste
Automation as a powerful disruptor in the supply chain sector
Historically, supply chains have been about logistics and the knowledge of where and when goods were moving. In recent years, however, it has become more and more widely accepted that the 'normal' supply chains that produce, use, and then discard materials – into other countries, landfills, and our rivers and oceans – are wasteful and damaging to the environment. The emergence of the digital supply chain and the analytics tools that have emerged alongside it have led to increased transparency and insight into responsible sourcing, production, and distribution. It has also encouraged supply chain partners to develop best practices for sustainable operations and logistics, focus on improved worker safety, develop enhanced business ethics, and focus on environmental protection.
Working with socially and environmentally responsible suppliers
In recent years, we've seen an increase in multinational corporations committing to partnering only with suppliers that comply with social and environmental regulations and take responsibility to reduce waste and pollution, and limit emissions. These suppliers are, in turn, expected to request compliance from their suppliers, and so on, leading to a stream of sustainable practices throughout the supply chain. Although corporate social responsibility (CSR) activities require substantial investments, it's important to integrate this into business processes to ensure improved customer satisfaction and loyalty, enhanced corporate reputation, increased productivity, higher profitability, and the development of future markets and customers.
Focusing on less waste
Companies that do not take steps to manage their waste and keep operating in an environmentally unfriendly way will not only see their operations become less sustainable, but also face being penalised according to the 'polluter pays' principle. Other companies or suppliers may also decide to discontinue collaborations or partnerships with parties that produce excess waste, as this impacts not only their supply chain but also their reputation. Consumers are also paying much more attention to the environmental impact of what they buy, and they're increasingly 'voting' with their wallets. It's important for companies to analyse their production, packaging and shipping processes to determine whether they maximise resources and how they impact the environment.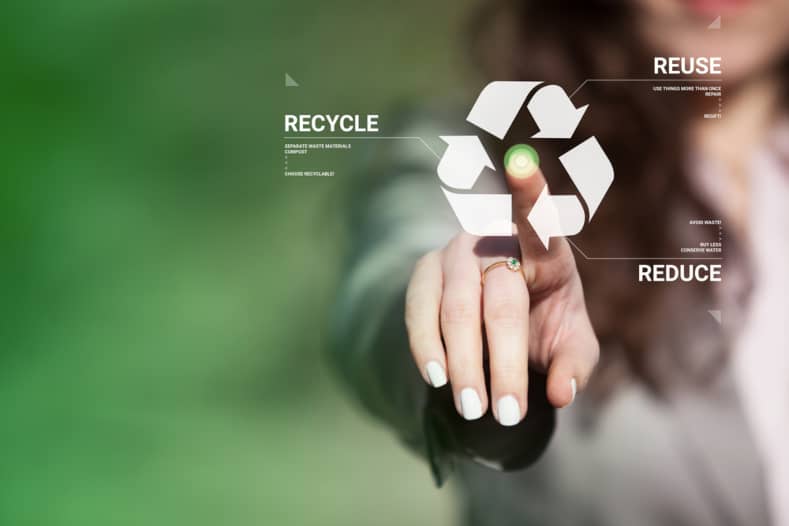 Transitioning to electric shipping options, for instance, can significantly reduce emissions and preserve oil resources. More and more corporate giants are taking a stand. Nestle, for instance, is investing millions to make all its packaging materials reusable or recyclable by 2025, IKEA has launched a programme to buy back used furniture to refurbish and resell, Walmart has made commitments to start recycling, reusing or composting its private brand packaging, Nike has announced that it will start refurbishing sneakers returned by customers and sell them at reduced prices, and Apple has made significant efforts to reduce its packaging footprint in recent years and continues to do so. Corporate giants that set the example and continue to put their 'reduce, reuse, remanufacture, refurbish, recycle' principles into practice encourage others to set their bars higher as well.
Techtonic Waste Challenge
In order to address the waste challenges in the supply chain, the Techtonic Innovations in Waste Management Challenge was launched in India by nonprofits Social Alpha and the H&M Foundation. The challenge was initiated to curate locally designed, disruptive, and tech-based innovations by entrepreneurs and innovators that address waste management challenges and improve the livelihoods of waste pickers. The challenge focuses on key areas like solutions around end-to-end waste traceability, solutions that enhance the supply chain efficiency of generated waste, and innovations for resource recovery from waste streams and recycling. Madhushree Narayan, programme director of waste management at Social Alpha, says, "Despite continued focus through government programmes, segregation continues to be a pain point in the sector. Without proper segregation, recycling and recovery at scale is impossible. Ensuring end-to-end waste traceability allows city planners to develop effective waste management plans to promote recycling and recovery. And, waste to value ensures that all the material which can be recovered through some value based applications is brought back to the supply stream, reducing the waste moving towards the landfills."
How can 'reverse logistics' or a zero-waste supply chain help?
Reverse logistics, or a zero-waste supply chain, encompasses anything returning or travelling back through the supply chain, which can include returned goods, disposal or recycling of (packaging) materials, and the sustainable or responsible disposal or recycling of previously sold products or materials. The aim is to reduce landfill use, reduce waste in the manufacturing process, recycle products or materials into other products, and recover energy from any materials that cannot be used for recycling. Reverse logistics can help stakeholders in the supply chain become more environmentally efficient and, to make this process even more holistic, companies should endeavour to reduce the number of materials used in the forward system in order to minimise the number of materials that 'flow back'. Reverse logistics measures start in the product design phase and encompass the full lifecycle of the product, its transportation, and its final disposal. Some practical examples of reverse logistics include the return of goods by customers; the return of unsold goods by distribution partners; the refurbishment, repair, and maintenance of goods; the reuse of packaging materials; the remanufacturing of products from returned or defective products; the selling of returns or overstock to secondary markets; and the recycling and disposal of used or defective products and materials. While waste management primarily focuses on the collection and treatment of waste products, reverse logistics holds many benefits that can provide material value and gains to most businesses.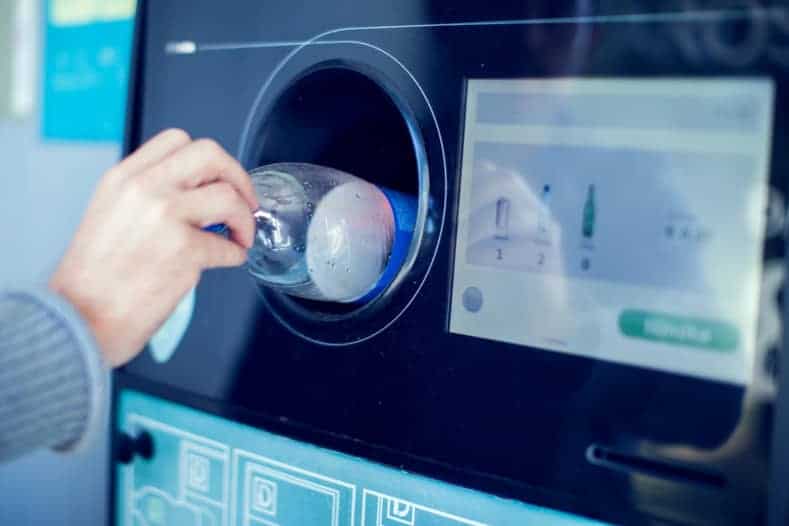 One of the most significant benefits includes valuable product data, which is critical for correcting the reasons for product returns, determining lifespans, and so on. The proper streamlining of products and materials travelling back through the supply chain can also lead to reduced loss and generate additional revenue, such as through repairing, refurbishing, or recycling. Well-handled reverse logistics can also dramatically reduce transportation costs for returns and provide customers with improved service during return processing. This, in turn, enhances customer loyalty and brand reputation as well as recognition for good environmental practices. And last but not least, a well-thought-out reverse logistics system can significantly contribute to waste reduction and environmentally sustainable practices. Many major corporations, such as Nestlé, Unilever, and Ikea are focusing on zero-waste supply chains in order to enhance their value chains, save on material costs, improve the efficiency of their operations, and increase environmental compliance.
Target car-seat trade-in drives
American retail corporation Target, for instance, has held various car seat trade-in drives that encourage customers to return old, expired, or damaged car seats to Target stores. This saves them from landfills and enables the recycling of their parts into new products. In return, customers get discounts on new baby products. The used car seats are taken to Target's partner, recycling facility Waste Management, where they are separated into different commodities, such as metal buckles and clips, seat belts, fabric covers, plastic shells, and foam backings. The plastic parts of the car seats are cleaned and ground into flakes, after which they are used in products like storage crates and shipping pallets. The foam and fabrics are used as furniture stuffing material.
Target has done this a couple of years in a row, with increasing success. "After collecting more than a million pounds of car seat material to be recycled from the programme, we're excited to be bringing this amazing programme back", says Michelle Wlazlo, senior vice president of apparel and accessories at Target. "We're always looking for ways to make the lives of our guests easier and we're proud to be able to help them reduce household clutter in a responsible and environmentally-friendly way."
Digitisation in the fight against food waste
Did you know that almost a third of all the food produced in the world is never eaten? According to a study published in the Annual Reviews of Environment and Resources, we waste an astounding 1.3 billion metric tons worldwide every year. The food ends up in landfills and creates pollution. The associated costs of this food wastage leads to a whopping 4.4 gigatons of CO2, a 250km3 water footprint, and a spillage of $936 billion every year. It's not easy, however, to find solutions to these challenges. Consumer behaviour, for instance, is one of the most important contributors to food waste, but we also need to look at structural, cultural, and social factors instead of focusing on actions by individuals and producers. One of the many benefits of digitisation is that it enables us to monitor, trace, and measure food waste, which can help encourage different behaviour. Using artificial intelligence, for instance, gives producers and consumers access to much more comprehensive information compared to what current survey methods and traditional waste collection measurements offer. But there are various other ways in which technology can help prevent waste and spoilage.
Apeel creates edible extra peel to prevent spoilage
Supply chains can play a significant role in reducing the food waste crisis; for instance, by implementing technology that slows down food spoilage. The startup Apeel, for example, has created a protective, plant-based extra edible peel that keeps oxygen out and moisture in. Inspired by nature's own methods of preservation, Apeel makes use of materials in the existing peels, seeds, and pulp of all fruits and vegetables. This enables the produce to stay fresh, delicious, and nutritious twice as long, and allows produce to 'breathe'. The Apeel peels ensure that less food goes to waste throughout the supply chain and more ends up on our plates. Supported by the Bill & Melinda Gates Foundation, Apeel Sciences was founded in 2012 and continues to develop products for dozens of produce categories. The company works with a myriad of partners, such as local organic growers and small family-owned farmers, as well as some of the world's largest food brands.
Walmart launches 'freshness algorithm'
Then there's software that helps everyone involved in the supply chain to avoid spoilage and spillage, and keep track of food freshness. American multinational retail corporation Walmart, for instance, recently launched its new and intelligent 'freshness algorithm', called Eden. The machine learning algorithm combines photo recognition technology and FDA food standards to improve the quality and optimise the flow of fresh produce throughout the supply chain. The algorithm was developed in only six months as the result of a hackathon among engineers in fresh merchandising. The team built a digital library of food standards, consisting of USDA food product specifications and Walmart's own product standards. This information was combined with over a million images to create the Eden 'freshness algorithm' that has become the cornerstone of Walmart's transition to improving the quality of fresh produce and is used to prioritise the flow of perishable goods all over the world. According to Walmart, "the Eden suite of apps helps Walmart associates better monitor and care for fresh fruits and vegetables that are waiting to be shipped from distribution centers to stores. That could mean more efficiently ripening bananas, predicting the shelf life of tomatoes while they're still on the vine, or prioritizing the flow of green grocery items from the back of the store to the shelf." Walmart's goal for Eden is to eliminate $2 billion in waste over the next five years and, thus far, the algorithm has been implemented in over 40 distribution centres and already prevented over $85 million worth of food going to waste.
Automation as a powerful disruptor in the supply chain sector
Warehousing and supply chain automation is fast becoming a powerful disruptor in the supply chain, solving various long-standing warehousing problems and drastically reducing losses as well as labour, transportation, and warehousing expenses. Supply chain automation typically encompasses sensor and scanning technology, microcontrollers, drones, and automatically guided vehicles (AGVs), combined with IoT and warehouse management software to store data, monitor stock, and autonomously carry out various processes. Aside from cost savings, warehousing and supply chain automation enables a much more optimised use of data, real-time inventory tracking, and improved customer service.
Machine-to-machine communication
The Internet of Things (IoT) also enables highly sophisticated supply chain management, including machine-to-machine communication, such as a fridge telling a shop to deliver supplies – without any human intervention. Or a car communicating with a car maintenance firm when a problem is detected – without the driver having to have the issue physically checked out at the garage. Using radio frequency identification technology (RFID), products can be monitored and controlled from the very start – as raw materials – all the way through to their final state as a completed product in a store. RFID chips can be used to monitor everything from location, pressure, and humidity to temperature and shipping time. The technology can also be used to automatically generate a real-time shopping list with items that near their expiry date or need to be replenished. This prevents customers from buying groceries they don't (yet) need, which will reduce waste or spoilage.
Automated transportation
In this era of increasing consumer demand and where labour shortages are becoming an ever greater challenge, how do supply chains contend? One solution is driverless transportation. Although various companies are attempting to break into this market, it will be a while before we see convoys of autonomous trucks on our roads. The technology is, however, being tested around the globe and will slowly but surely move into view for many businesses. Onboard truck automation is envisioned to – initially, anyway – work in tandem with a driver, who will keep an eye on things. One of many benefits will be the significant amounts of data that can be produced during the shipping process, which can be used to analyse and optimise transportation efficiency. Other benefits include reduced shipping costs but also decreased carbon emissions and increased road safety. In the future, automated loading and offloading will become part and parcel of automated trucking as well, leading to a further reduction in human-associated costs and labour. Various companies already make use of autonomous forklifts and other automated warehouse machinery, with additional automation being explored.
Digital reality in the warehouse
The use of technology like virtual reality (VR) and augmented reality (AR) across operations and logistics planning is becoming increasingly important within manufacturing, warehouse, and logistics operations. AR is particularly useful in operations and production planning, such as training employees and maintenance training. Projector-based AR platforms can provide employees with step-by-step guidance by projecting visual indices on work surfaces to help with packaging, inspection, assembly or training. Warehousing and picking accuracy can also be made significantly more efficient with this technology.
For instance, when a customer orders a product, a warehouse employee receives a notification indicating that the pick and pack process will start soon. The employee puts on an augmented reality headset which displays the location of the item to be picked and any other important information about the product. In the case of more complex orders, information guiding the employee through every step of the process will make his or her work more efficient. These and other wearable technologies can also be used to monitor employee performance and help team leaders make adjustments if and when necessary.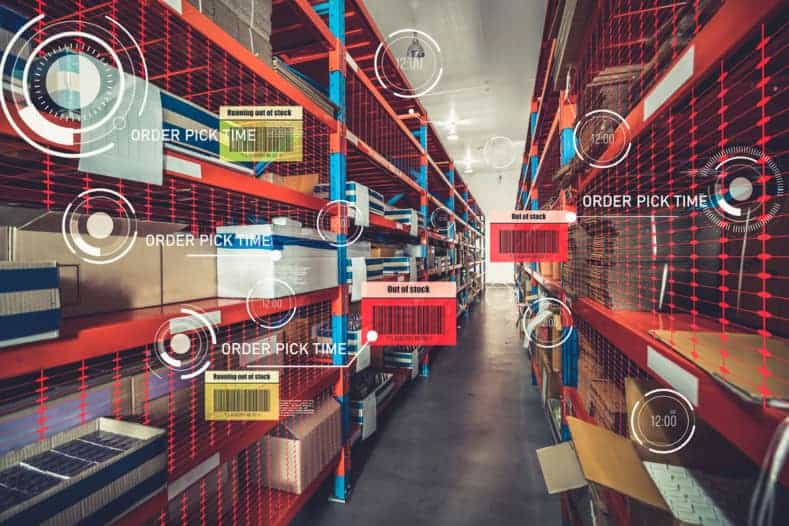 In closing
Many companies, whether startups or multinational corporations, genuinely want to integrate more sustainability and connectedness into their supply networks. And while many are making great strides, much more can still be done. It's important for companies to analyse their production, packaging, and shipping processes to determine whether they maximise resources and how they impact the environment. Companies should send all of their supply chain partners a consistent message that social, economic, and environmental factors are all critical to their (business) survival, and engage with them about improvement. They could also encourage their supply chain partners to focus on sustainability and digitisation and develop enhanced business ethics.