The emergence of govtech startups
Digital identities offer a host of benefits
AI-powered chatbots help deliver more efficient government services
Blockchain for government departments
Like any other aspect of society, public authorities and local governments are increasingly seeing the impact of technological developments and digital transformation.They realise they can't afford to be complacent, especially seeing that advanced technologies will enable them to drive positive change. For instance, the IoT, blockchain technology, and AI have already proven to improve agility, flexibility, transparency, and security, but there are many other advantages and benefits for (local) governments and their citizens.
The goal of smart government or smart governance is to work towards a better quality of life for all. And with increased societal and citizen expectations in terms of speed, efficiency and simplicity, governments will need to rise to the occasion and become more open to the idea of digital transformation and being more tech savvy. More and more governments are indeed turning to new technologies in a bid to improve water and food security, air quality, mobility, energy efficiency, emissions, crime rates, and unemployment – but also the way they deliver public services, collect taxes, maintain security, and distribute benefits.
"The public sector is as motivated as ever to explore the use of digital technologies and make its processes more effective. There is no better time to start working with the public sector than now."

Arune Matelyte, GovTech Lab Lithuania
The emergence of govtech startups
As government departments are not known for their innovation and agility in terms of developing new technologies, the field is practically wide open for new companies who do see and grab opportunities, such as govtechs. These startups brim with new ideas and can really make a difference in driving the digitalisation of the public sector. According to Accenture, the market for providing innovative solutions to the government sector has an annual value of around $400 billion, and an increasing part of spending in govtech is focused on increasingly advanced technologies. In fact, in Europe alone, govtech spending is valued at $25 billion. Many govtech startups are inspired by disruptors and consumer tech innovators in other sectors – such as fintech startups – and aim to provide solutions to government challenges by applying solutions like edge computing, cloud technologies, the Internet of Things (IoT), and artificial intelligence (AI). According to Arune Matelyte, manager of GovTech Lab Lithuania, "the public sector is as motivated as ever to explore the use of digital technologies and make its processes more effective. The society has already noticed great improvements in many digital services, such as tax declaration in Lithuania. Our goal is to understand the problems that the public sector faces and ensure that the startups and innovative companies could successfully apply their solutions to solve them. There is no better time to start working with the public sector than now."
"The European digital identity will enable us to do in any Member State as we do at home without any extra cost and fewer hurdles. This is a unique opportunity to take us all further into experiencing what it means to live in Europe, and to be European."

Margrethe Vestager, Europe Fit for the Digital Age
Digital identities offer a host of benefits
In this digital age, being able to verify your – and other peoples' – identity is becoming increasingly critical – not only for individuals, but for governments as well. Governments across the world have already implemented centralised systems for healthcare and government benefits, and for checking criminal records. Some governments have also implemented national identity cards, with or without biometric identification such as fingerprints. Some of these initiatives even include the use of blockchain technology for the creation of identity databases that are algorithmically managed, with pilot projects currently underway in Belgium, Tokyo, and the UK. A framework for a European digital identity was proposed last year, which will be available to all citizens, residents, and businesses in the EU. With a mere click of a button on their smartphone, citizens will be able to confirm their identity and share electronic documents from their European Digital Identity wallets. Digital identification will also enable them to access various online services.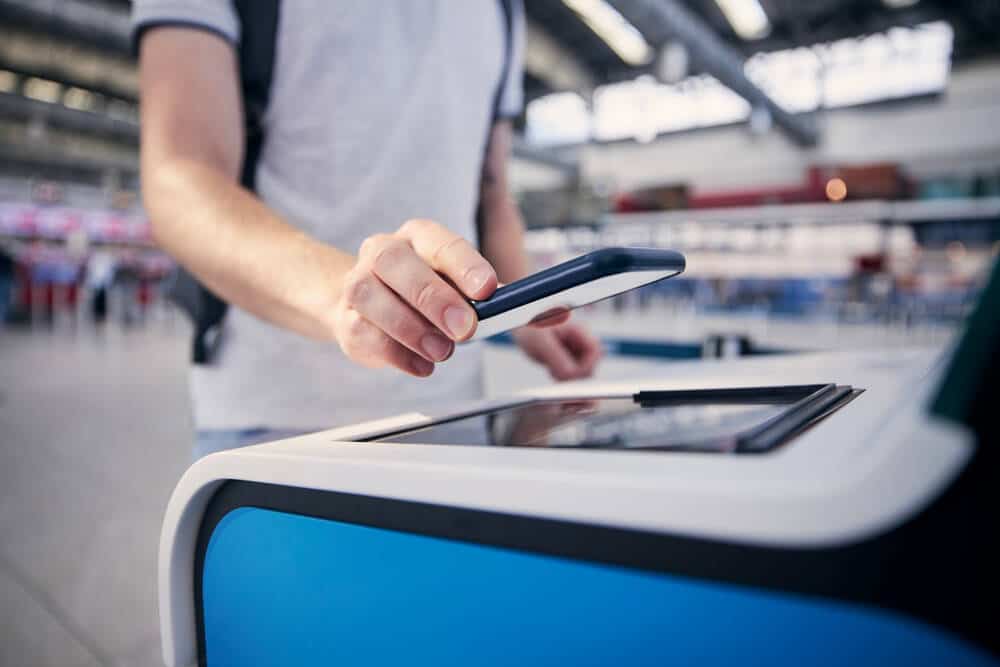 Margrethe Vestager, European Commission executive vice-president for a Europe Fit for the Digital Age explains: "The European digital identity will enable us to do in any Member State as we do at home without any extra cost and fewer hurdles. Be that renting a flat or opening a bank account outside of our home country. And do this in a way that is secure and transparent. So that we will decide how much information we wish to share about ourselves, with whom and for what purpose. This is a unique opportunity to take us all further into experiencing what it means to live in Europe, and to be European."
AI-powered chatbots help deliver more efficient government services
For the longest time, governments and their agencies across the world have been struggling and spending billions to come up with innovative ways to efficiently deliver government services to their citizens. In recent years, there has been a steady rise in the implementation of smart self-service platforms and, for instance, AI chatbots. These make use of natural language processing to analyse messages and reroute them to the relevant contact persons or departments. Chatbots can be used by citizens to obtain all kinds of information they need from their local governments, get questions answered, and to report public safety issues, such as infrastructure or traffic problems. They are available 24/7, which means that citizens can ask questions and access relevant information at any time of day or night.
The benefits of chatbots for government agencies are easy to see as well. First, they make financial sense, as they typically cost a fraction of what it would cost to hire a human support agent. They are consistent and will always provide the same pre-approved response to the same queries, which minimises the spread of incorrect information. Their scalability enables government departments to handle large numbers of requests for information or services simultaneously. They free up human support agents to focus on citizens whose questions will require more involvement to answer, and dedicate their time to resolving problems and handling more important tasks. Chatbots are also valuable tools for gathering and analysing data, which can provide valuable insights and enables the bots to learn how to respond more effectively as they learn. AI-powered 'cobots' or collaborative robots will also increasingly be used by government agencies. They can help human public service workers with finding information, automating repetitive tasks, and keeping archives and public databases up to date.
Blockchain for government departments
Blockchain is starting to provide value for public services as well as it can offer solutions for various challenges. The technology can, for instance, help government departments improve the speed, efficiency, transparency, and security of all kinds of transactions. Successfully implemented, blockchain technology could help improve citizen trust and provide value in various ways. Blockchain can be used to store asset transactions on a public ledger – such as ownership transfer of vehicles, property, or land. These kinds of transactions, which also include proof-of-ownership requests, traditionally involve substantial and time-consuming administration and documentation work. Another way blockchain can be of value is for the management of unemployment benefits and pensions. The technology can prevent the misuse of these benefits and provide security against cyberattacks. Dutch pension funds PGGM and APG, for instance, are using a blockchain-based infrastructure for an advanced pension administration system. The companies claim blockchain can significantly improve the service provided by pension funds to their clients. The infrastructure is controlled by a smart contract with a set of programmable rules that stipulate who can use, view, and alter the information. Henk Steenpoorte of APG explains: "By investing in smart applications, such as blockchain, we make our pension administration simpler and cheaper over time. It makes the storage of pension information secure, and participants, at the push of a button, can see how much pension they have accrued."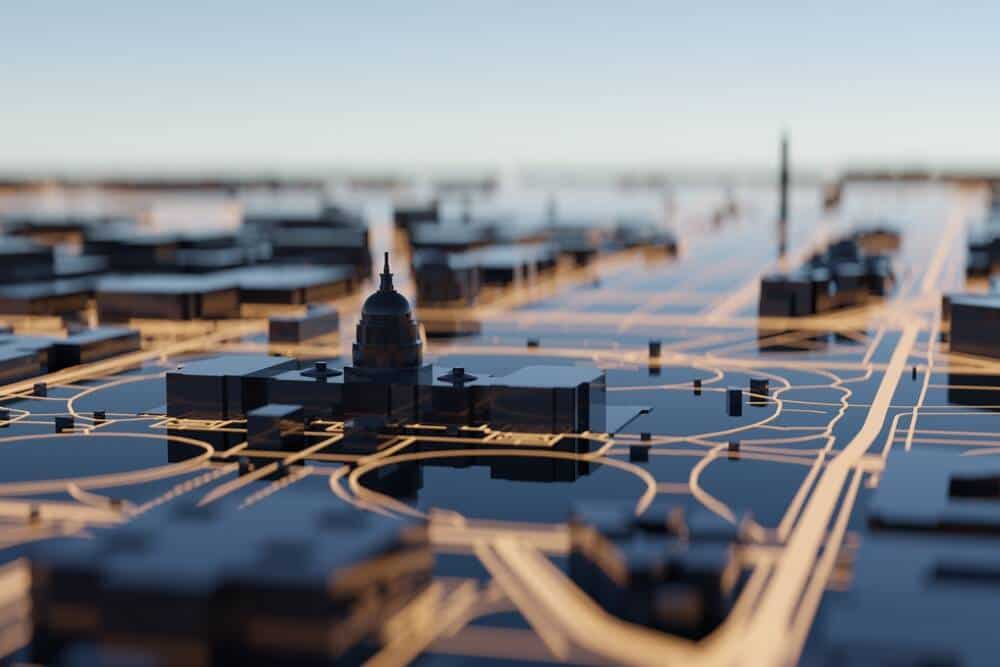 Closing thoughts
With consumer services and goods becoming smarter, more efficient, and more personalised and tailored than ever before, we are starting to expect the same – or at the very least, similar – standards from our government departments as well. And while much of the innovations that emerge still tend to be focused on the private sector, we're starting to see a clear shift towards innovation in public services as well. Advanced technologies are expected to have a significant impact on the efficiency of government departments and the way citizens experience and interact with them. In fact, with a European market value of nearly a quarter billion euro, govtech is well on its way to become one of the most important digital sectors of the European economy.