Wearable tech is changing how we define efficiency, productivity, and a healthy work environment
Robotics, automation, and artificial intelligence are tailoring the future of work
Blockchain enables secure, transparent business
21st century professions demand digital as well as soft skills
Shifting from the traditional 9-to-5 towards more flexibility and independence
The office of the future keeps employees healthy and happy
Cutting-edge technologies and the evolution of an 'open talent economy' are fuelling disruption in the business world, forcing organisations to reconsider how they organise themselves, manage their work, and plan for future growth. As cognitive technologies and automation force every job to be reinvented or adjusted, the future of work is rapidly developing around the idea of an 'augmented workforce' made more capable by technology.
Wearable tech is changing how we define efficiency, productivity, and a healthy work environment
The desire to assess employees and their work has led to an entire industry developing wearable devices and fitness trackers. Wearable tech in the workplace offers a multitude of possibilities for both employers and employees. Dr Phoebe Moore, a senior lecturer at Middlesex University in London who has extensively researched the subject, noticed that this growing initiative, called the 'quantified self at work' or the 'quantified workplace', comes in many shapes and sizes, from wearable sensors that track speech patterns to fitness trackers that measure the distance employees walk each day. By analysing this data, employers can, for instance, redesign the workspace to encourage increased collaboration and the exchanging of ideas.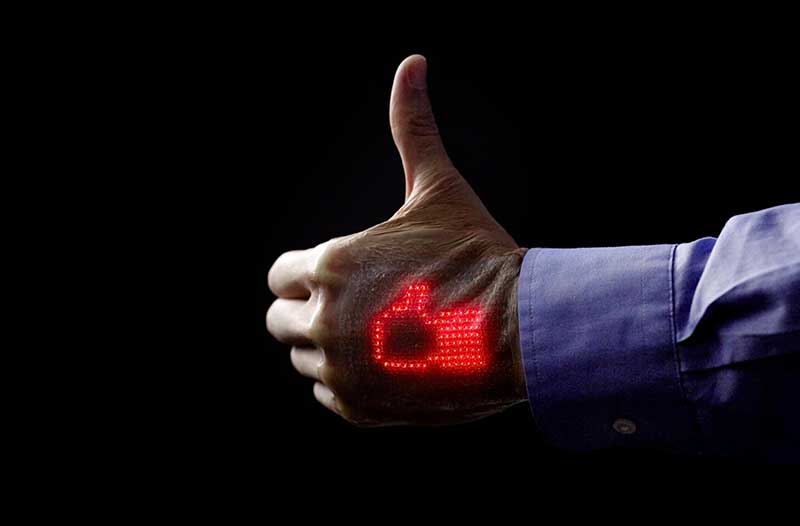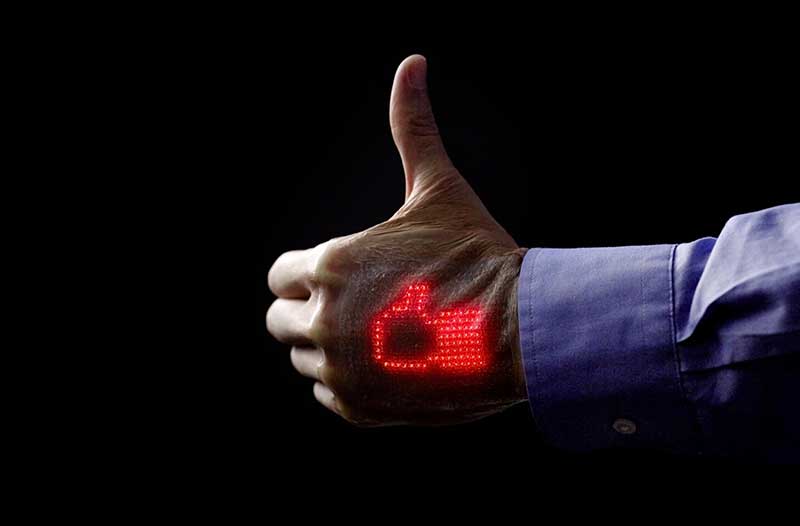 For instance, Humanyze, in collaboration with the MIT Media Lab, developed a system that uses a smart employee badge to collect behavioural data. The badge is equipped with a microphone and an accelerometer, providing data about how often employees interact and with whom, and it measures their voices to assess stress. The collected data is compared against specific metrics with the goal of improving corporate culture.
Robotics, automation, and artificial intelligence are tailoring the future of work
Robotics, automation, and artificial intelligence are about to disrupt the future of work. Construction, where opportunities abound, is a great case in point. There are a number of automated systems available for use in this industry, from mobile robotic construction to 3D printers and from drones to automated bulldozers, all of which are capable of adjusting to their immediate environment, increasing productivity and ensuring worker safety.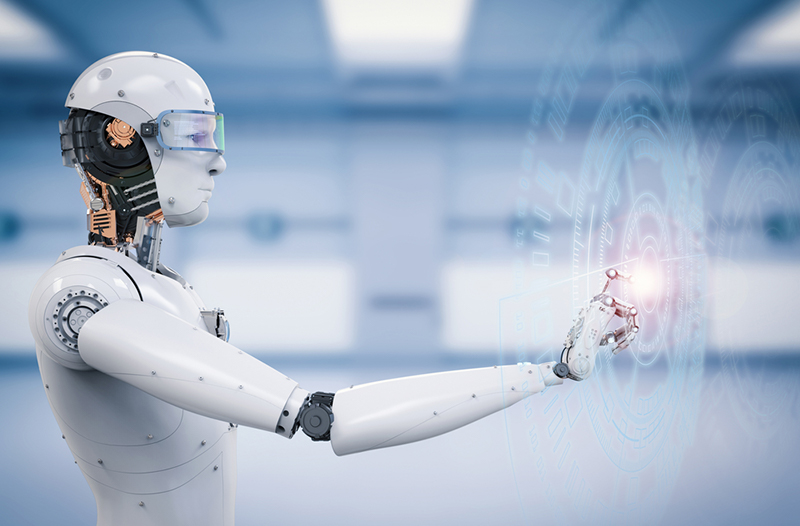 And in office settings, artificial intelligence is evolving into an intelligent assistant that helps us complete tasks efficiently. Talent acquisition and new hire 'on-boarding', for instance, are areas where we'll increasingly see artificially intelligent assistants tapping multiple data sources to help new employees get up to speed, schedule interviews, and make decisions about prospective job candidates. IBM and a number of startups are developing chatbots, computer algorithms designed to simulate natural conversation. These algorithms can accomplish everything from teaching you how to use a new program to managing HR-related tasks.
Blockchain enables secure, transparent business
Blockchain is a simple idea with profound implications: a distributed ledger that maintains a continuously-growing list of data — such as payments or smart contracts — across thousands of computers connected to a network. It's secure because each transaction or data point is distributed, making hacking virtually impossible. And Blockchain is a dream for HR.
According to the Australian Financial Review, the University of Melbourne is using a system called Blockcerts, which was developed by the US-based Learning Machine. The idea behind the project was to create a system that tracks someone's certifications and credentials on a blockchain-based platform, ensuring that their bona fides are really what they claim them to be. With this type of system, employers can see someone's credentials quickly and easily — in the context of a system that's pretty much tamper-proof, which means that once a resume or a report is submitted, it can't be altered. This way, Blockcerts and similar systems can guarantee that employers hire the right people with the right skills.
21st century professions demand both digital and soft skills
As tech advances, many skills quickly fall into obsolescence, demanding that employees become self-learners who constantly develop new talents. This can be accomplished using tools like Trailhead, an online learning platform where people of different professions can acquire the digital skills needed for their current or future job.
And for managers, knowing what their employees are doing is crucial to business decisions. Excessive preoccupation with workflow tracking, however, can hamper productivity. No one likes to be micromanaged or monitored. The leadership of the future is actually defined by how well managers interact with their employees, enabling and encouraging rather than controlling and restricting. As this new approach is in stark contrast with how we did things in the past, managers of the future will need to rethink how they organise work. In the (near) future, the emphasis will be on relationships in which leaders act more as mentors than strong authorities, creating a profound need for soft skills.
Shifting from the traditional 9-to-5 towards more flexibility and independence
Soon after the financial crisis hit the job market, forcing many unemployed people to look for alternatives, we saw the rapid development of the gig economy. This coincided with the emergence of the internet, enabling people new opportunities to promote their services and find jobs. Today, the gig economy is booming, with over 30 per cent of the US workforce estimated to be involved in some sort of gig work. According to Jody Greenstone Miller, a former digital television executive for The Walt Disney Company, the gig economy makes it easier for larger corporations to find talented and creative people. She claims that "This is why companies choose to break down work into projects and what deliverables and talent need to be applied to that project. It's usually some mix of internal expertise and outside expertise. Companies no longer need to own that talent but access that talent. It's a new way to think about getting work done."
The office of the future keeps employees healthy and happy
Companies are increasingly recognising the connection between employee productivity and their physical environment. We've long known that happy employees are productive workers, but you might be surprised to know that their productivity is in fact significantly higher than that of unhappy employees. More and more companies are incorporating elements like better air and water quality, greenery, natural light, and fitness options to improve employee wellbeing. Oliver Heath, an eco-designer, explains that "employees who work in environments with elements such as natural light and live plants report a 15 per cent higher level of wellbeing, are 6 per cent more productive and 15 per cent more creative overall."
The future of work is defined by high-tech, smart management, and even smarter employees. Tomorrow's successful companies are embracing automation, taking better care of their employees, and restructuring offices into healthy, open, and collaborative spaces. They're increasingly relying on the gig economy, and leveraging the quantified self to improve wellness and motivation.