AI voice chatbots: 'nice to have' or critical to the customer experience?
Digital ads on fridge doors — a step too far?
AI, machine learning, and cloud computing in retail
Google Cloud and Accenture's retail platform
AI-based customer lifetime value models for brands
 The growing importance of data analytics
The retail sector is changing rapidly, with new technologies continuously reshaping the shopping experience, automating more and more tasks, transforming employee roles, and enhancing efficiency across all channels. Digital and physical channels are merging, and retailers are fiercely competing for consumers' attention in a world that's progressively saturated with information and content. The past few years have seen a rapid rise in the implementation of self-checkout stations and computer screens for product information. Shops are also increasingly implementing robotic systems to handle tasks like moving boxes or replenishing products. In this article, we will also discuss the use of voice chatbots, the growing role of cloud computing, AI-based customer lifetime value models, and the increasing importance of data analyticsl.
---
AI voice chatbots: 'nice to have' or critical to the customer experience?
AI isn't just useful for analysing data — the technology is also used to power smart chatbots that converse with customers. In the past couple of years, the use of chatbots has seen a significant increase, particularly in online stores and apps. Chatbots can offer advice and product recommendations, and direct users to specific website pages. And with AI voice technology seeing significant advances recently, it's no surprise that chatbots are increasingly starting to 'speak' to customers. Voice chatbots are not only useful for retailers — they can also significantly reduce customer support costs and lighten the workload of human call centre workers. Chatbots can be accessed 24/7, respond instantly and consistently, and can quickly direct customers to the information they need. Integrated with CRM systems, they can access order history, eliminating the need for customers to repeat basic information. AI voice chatbots can inform customers about new products and offer increasingly personalised digital experiences.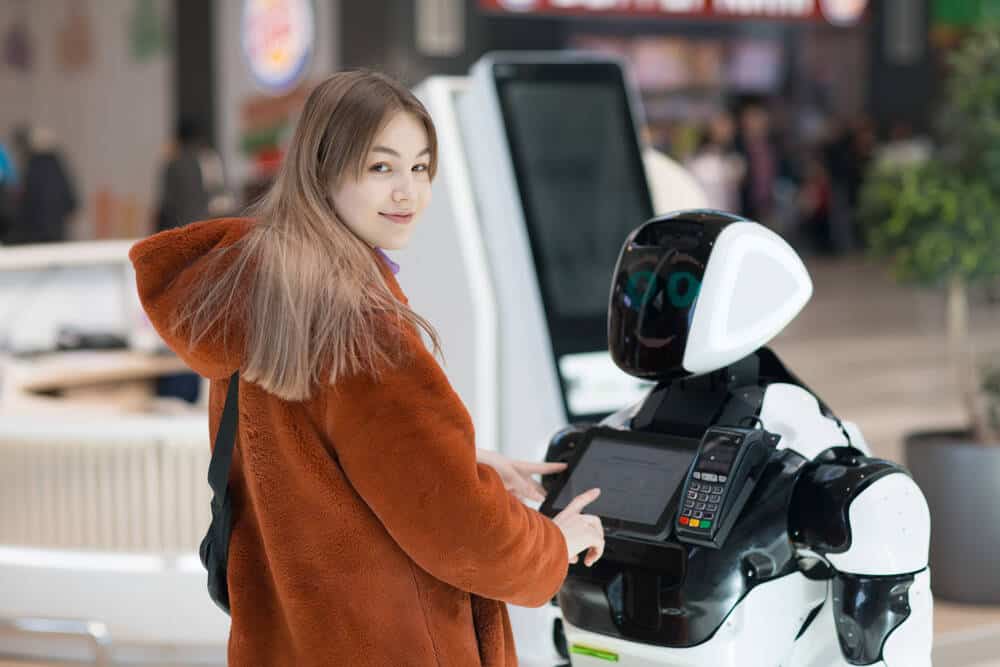 ---
Digital ads on fridge doors — a step too far?
Advertising is becoming increasingly prevalent. Every day we see ads on TV, online, on apps, on billboards, and so on. Now, retailers like US-based pharmacy chain Walgreens are even adding advertising screens to refrigerator doors. These screens, manufactured by startup Cooler Screens, show what products are behind the doors, as well as information on nutritional content, pricing, and any special offers. In addition to this information, they can also be used to display ads. The screens can be programmed to show ads relevant to the season, weather, or time of day — such as ice cream ads on a hot summer day. While this provides opportunities for stores to advertise more effectively and sell more products, many customers have given negative feedback on the screens. In the words of one customer, "the digital cooler screens at Walgreens made me watch an ad before it allowed me to know which door held the frozen pizzas", and another customer described it as "unnecessary". With ads becoming increasingly inescapable in many aspects of daily life, companies that implement systems such as these are likely to experience a backlash from consumers. For many, having to watch an unskippable ad before being able to buy food, medicine, or other essentials is a step too far, especially when they have other important things to take care of.
---
AI, machine learning, and cloud computing in retail
Another US pharmacy chain is also using digital technology to transform the customer experience. Rite Aid is implementing Google Cloud in all of its stores — over 2,300 across the US. The technology's AI and ML capabilities can "help pharmacists provide more helpful and targeted medication recommendations and track inventory". Google Cloud also includes a solution called Retail Search, which Rite Aid is using on its website and app. This solution uses algorithms to provide more accurate search results.
Wayfair is also using Google Cloud to improve its operations. The US-based online homeware chain has migrated all of its services and data centre applications to the cloud in order to "better handle sudden surges in site traffic, empower their developers and engineers with more autonomy, and scale new uses of AI and ML". This enables developers to create solutions and carry out data analytics more effectively. The company has already seen more B2B orders, improvements to fraud detection, and increased ability to personalise advertising.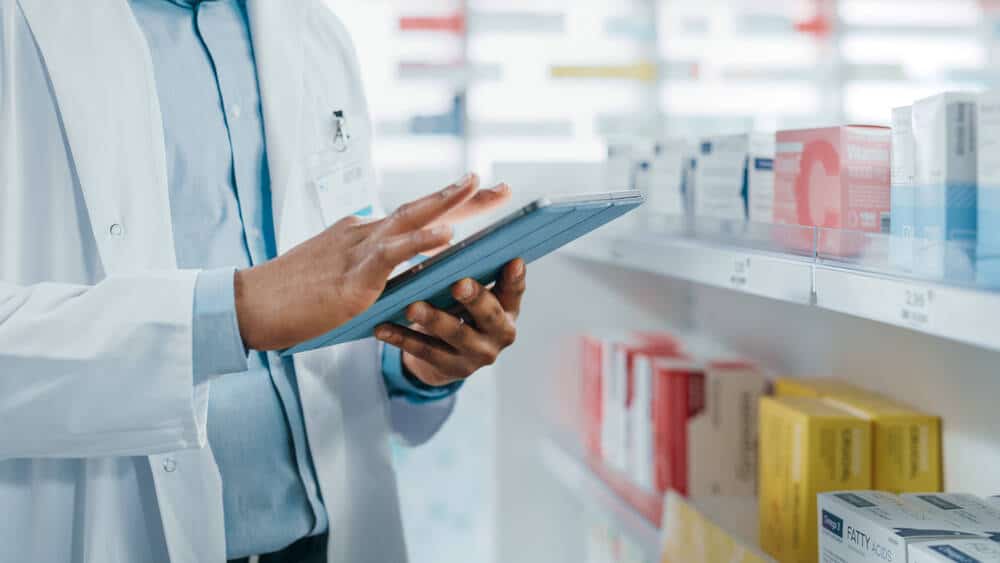 ---
Google Cloud and Accenture's retail platform
In conjunction with professional services firm Accenture, Google Cloud has announced initiatives to "help retailers modernise their businesses and benefit from cloud technology". These include updates to Accenture's ai.RETAIL platform that integrate Google Cloud's AI, data analytics, and product discovery features. The platform is used by retailers to optimise processes such as pricing, promotions, supply chains, and customer acquisition, and can now be deployed on Google Cloud's infrastructure and integrated with other Google products. The two companies are also working on an initiative to help brands improve their customer and workforce experiences. This includes using ai.RETAIL's intelligence to improve knowledge of operations. 
"Using Google Distributed Cloud Edge technology, organisations will be able to seamlessly integrate and scale cloud infrastructure to their stores, factory floors, and more. Additional use cases will help retailers improve product discovery, strengthen brand loyalty, and increase customer trust through regulatory compliance".

Google Cloud
---
AI-based customer lifetime value models for brands
Customer lifetime value, or CLV, is defined as "a metric that indicates the total revenue a business can reasonably expect from a single customer account throughout the business relationship". Calculating CLV is a common goal for retailers, but doing so can be difficult. However, technological advances are increasing companies' ability to determine CLV and obtain useful insights. Enterprise IT solutions firm Xoriant has built tailored AI/ML-based customer lifetime value models for a client in the luxury fashion industry with over 6 million customers. The client wanted to carry out a more data-driven approach to optimising CLV, and Xoriant designed a solution based on AI/ML modelling methods. These CLV models achieved their goal, helping the retailer to design effective long-term sales strategies, segment customers into groups, accurately predict customers' future purchasing power and likely actions, personalise marketing campaigns to specific customers, and accurately forecast future revenue. As a result, the company saw higher sales and customer retention. Using AI and ML in this manner is likely to become more and more prevalent, and could one day become standard practice for retailers with the resources to implement these kinds of solutions.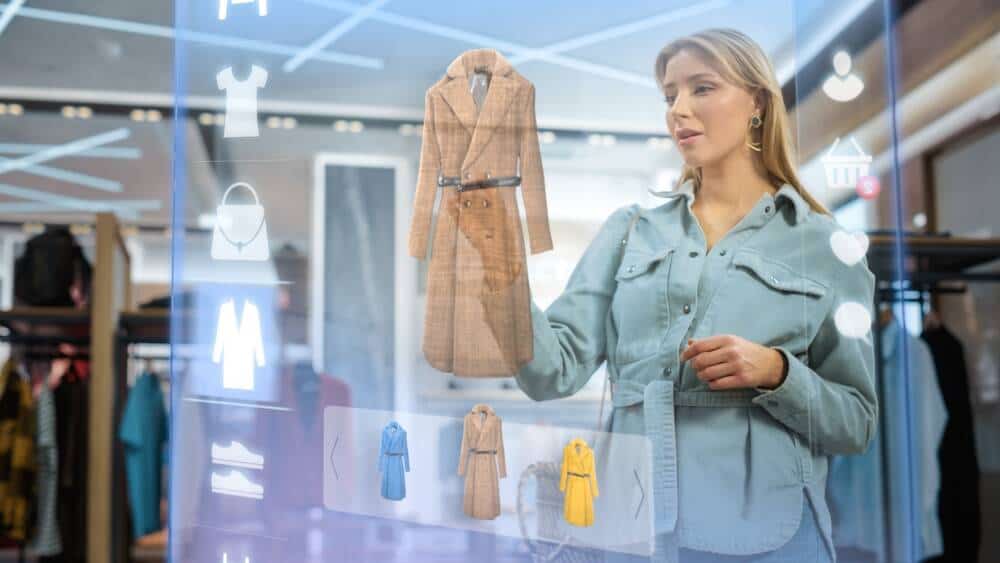 ---
The growing importance of data analytics
Data is becoming increasingly integral to the success of organisations in all industries, and retail is a prime example. With more and more data being collected, opportunities to analyse this data to obtain valuable insights are also increasing. In the competitive landscape of modern retail, the ability to analyse consumer behaviour — both en masse and down to the individual — is indispensable. Analytics can enable more accurate predictions of future consumer behaviour, and more relevant personal product recommendations for customers.
Retailers have been using data for a long time, although developing technologies are enabling more and more data to be gathered. Online retail provides the opportunity for brands to analyse customers' purchase history and even metrics such as how long they spend on particular website pages. Besides payment and purchasing information, in-store transactions can also generate other types of valuable customer data, such as (email) addresses. As physical and digital channels are merged, and devices and apps all become increasingly connected, retailers have access to more data than ever before.
As AI and machine learning (ML) algorithms are becoming more powerful, data analyses are rapidly becoming more efficient as well. These technologies can process vast amounts of data in a fraction of the time it would take a human to do the same, and with much greater accuracy. For online retail stores, this can enable more accurate recommendations, targeted ads, and personalised deals and discounts. In physical stores, analysis can measure foot traffic and help managers optimise the physical layout of the store. More and more retailers are adopting advanced analytics solutions, and the global retail analytics market is forecast to grow to over $10 billion by the end of this year.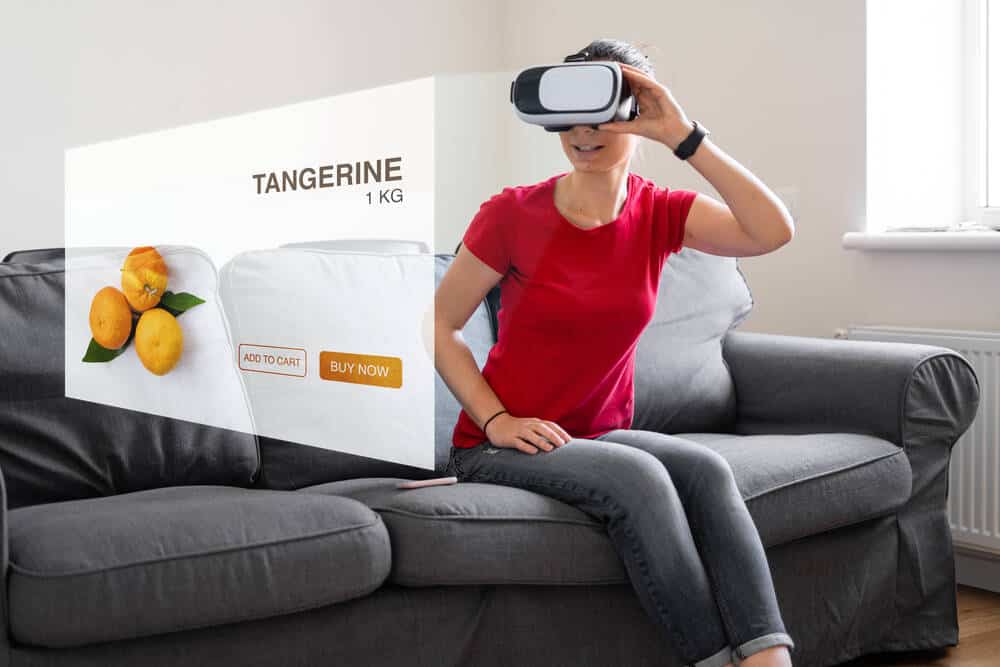 ---
Closing thoughts
Although improving customer satisfaction would seem to be best achieved using 'human' skills, technologies like AI and ML are proving increasingly successful at the task. Their ability to analyse data, provide insights, and personalise customer service is sure to revolutionise the retail industry. At some organisations this is likely to take place 'behind the scenes' while interaction with customers is carried out by human workers, while other companies are likely to use AI in its customer-facing roles (whether smart chatbots or, one day, even robotic store assistants). How consumers in general will respond to each approach remains to be seen — an example of divided opinion can be found in the implementation of self-service checkouts, which some prefer and others dislike. However, increasingly personalised customer experiences and more and more efficient customer journeys are set to become the norm in the years ahead, which is unsurprising, as it offers customers as well as retailers many benefits.