The pandemic as a fertile breeding ground for innovation
AI educational child's toy merges digital and physical play
Water bubbles inspire floating co-working space
AI-powered app screens for COVID-19 by listening to your voice
Robots deployed for interactions with corona patients
Driverless social distancing tram offers safe post-pandemic transport
Self-Sufficient City concept withstands pandemics
People are wired to solve problems
While we are all aware of the consequences of coronavirus, both in terms of its direct casualties as well as the devastating effects of the containment measures, a lot of good has come from the raging pandemic as well. It has, for instance, spurred a myriad of innovations that may stick around long after the pandemic subsides.
The pandemic as a fertile breeding ground for innovation
Times of crisis are often also times of opportunity – many companies that we know today were founded during a crisis, such as General Motors, Hewlett-Packard, Burger King, FedEx, Microsoft, Uber, and Airbnb. Expectations are that many innovations that result from this global crisis may actually show significant staying power and last well into the future. And while the pandemic evolves, technological initiatives continue to multiply. Some examples include the deployment of drones, robots, and artificial intelligence to help enforce restrictive measures and track the development and spread of the virus. Or consider nanotechnologies, synthetic biology, and gene editing that have seen accelerated development in a bid to develop and improve diagnostics, treatments, and vaccines. And 3D printing technology, as well as open-source technologies, have been saving the day by meeting the rapidly growing need for medical supplies, such as facemasks, breathing filters, and ventilators. As we transition to a post-pandemic world, we will need to find ways to live with viruses – which will most likely always be around – and the following innovations may help us do just that.
AI educational child's toy merges digital and physical play
Spurred by the COVID-19 crisis, the Classbox interactive video hardware system was developed by KidX to improve education for children, merging online and offline interactive learning and play experiences using multimodal AI. The Classbox consists of a set of physical toys and a hardware board that you can connect with Android devices as well as iPads. "We believe in combining digital and physical play to maximise a child's development, enjoyment, curiosity, and learning", says a KidX spokesperson. The Classbox will continue to meet children's educational requirements beyond the pandemic, as teachers and learners all around the world have embraced digital learning. Many other digital solutions lack options for the physical, multi-sensory interaction needed for proper child development and learning. KidX Classbox, however, which is designed for children aged 3-8 years old, enables interactive video learning and teaches fundamental maths based on Montessori teaching principles, as well as brain and logic training based on studies by the National Institute of Health and Harvard University.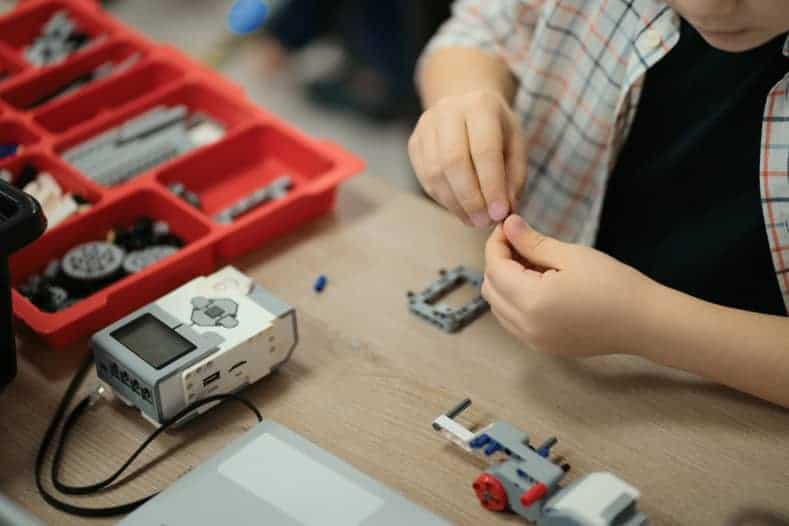 Water bubbles inspire floating co-working space
Taking water bubbles as a starting point, and inspired by the natural beauty of Krakow and the need to return to social interaction after the pandemic, Polish designer Agnieszka Białek designed a floating co-working space and adapted it to our new reality. The concept structure is named 'Enclaves on the Vistula River' and consists of individual workspaces that, when combined, form a floating cell. The co-working space is designed to be flexible and its elements can be rearranged in different ways by changing their location on the river. Water lilies and their root systems inspired the way the structures will be anchored to the bottom of the river. The irregularly shaped bubbles will float near the world-famous Wawel Castle and, despite the contrast between the castle and the co-working construction, the latter perfectly fits within the river environment. To make the unique floating destination as private and ecological as possible, the workspaces can only be accessed by kayak. Paula Fronc, project and PR manager at Monolight Studio, says: "The creative process was guided by ecological values, especially the limitation of degradation of natural ecosystems, allowing the coexistence of nature and architecture. It pays attention to distance and the presence of empty spaces, which will be the ones desired in the post-COVID reality." The structures currently consist of 3D virtual models that can be printed in just a few days using recyclable materials. Fronc says: "Due to the duration of the coronavirus pandemic, remote work has become the norm for many companies which in the future should allow employees to decide when and where they work. As there is noticeable fatigue from the home space, some people will prefer to move away to a place that is equally comfortable, safe, relaxing and guarantees privacy."
AI-powered app screens for COVID-19 by listening to your voice
As COVID-19 symptoms can vary significantly from person to person, detecting it is not easy. Israel-based AI healthtech company Vocalis Health is now developing pre-screening solutions that use technologies like AI and voice recognition to detect whether someone has likely been infected with the coronavirus. The company's AI-powered test app VocalisCheck has shown an 81.2 per cent efficacy rate in detecting COVID-19. The aim is to reduce the infection risk for health workers at testing facilities and to save the traditional tests for people with a higher infection risk. VocalisCheck runs on a computer or smartphone and all the user has to do is count from 50 to 70. The Vocalis algorithm extracts 512 features from the voice sample and then creates a spectrogram – a visual representation of the audio sample. The AI then compares the spectrogram to a composite image of the voices of people who have previously been infected with the coronavirus and generates a probability result within a minute. This result can be used to decide whether the person in question needs to take a traditional test for confirmation. Vocalis Health's chief medical officer says: It's important to remember VocalisCheck is not intended to replace PCR testing. It's for screening, not diagnosing."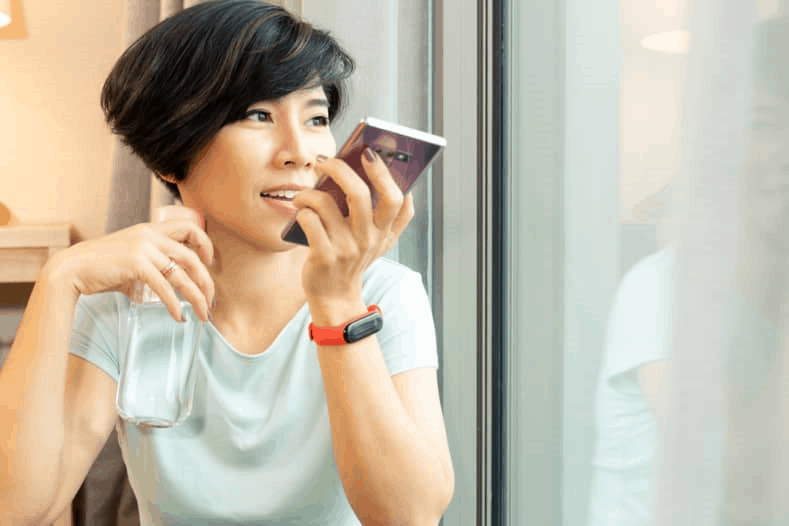 Robots deployed for interaction with corona patients
Researchers at Canada's Simon Fraser University, led by Woo Soo Kim, associate professor at the School of Mechatronic Systems Engineering, have developed two 3D structural-sensing robots that can sense and measure peoples' vital statistics, such as temperature, respiration rates, and oxygen levels. Kim says: "The recent pandemic demonstrates the need to minimise human-to-human interaction between healthcare workers and patients. There's an opportunity for sensing robots to measure essential healthcare information on behalf of care providers in the future." The robots, a humanoid figure and a robotic arm, measure physiological signals. The biomedical electrodes on the tip of each finger of the robotic arm detect temperature, respiration rate, signals from electrocardiograms (which monitor heartbeat), and those from electromyograms (which monitor signals from muscle movements). The humanoid robot can also check oxygen levels, which is important in the monitoring of patients with severe coronavirus symptoms. The robots are currently only able to passively gather patient information, but Kim envisions that in the next ten years, AI-robots could also process the collected data, prescribe medication, interact with patients, and even assist medical personnel by autonomously obtaining patient information.
Driverless social distancing tram offers safe post-pandemic transport
The Hong Kong-based Ponti Design Studio, founded by Italian designer Andrea Ponti, has created an autonomous double-decker tram concept to encourage residents of the city to go back to using public transportation after the pandemic. The electric tram concept is called Island and features driverless technology that helps optimise the tram's interior space, increase onboard safety, and make it easier to manage travel times. The tram features touchless entry and exit, and its circular benches are designed to face outwards in a radial pattern, in order to minimise contact between passengers. Large LEDs optimise visibility in all kinds of weather conditions while the tram's retractable connector enables rapid charging at tram stops. The tram stops are open on both sides, enabling the easy flow of passengers with graphics guiding the payment process and subsequent boarding. "This [concept tram] is especially important in the densely populated city of Hong Kong, where social distancing is hard to achieve," says Ponti. "We shouldn't be dividing and separating but instead rethinking public spaces with a seamless, integrated and effective design approach. During and after the pandemic, I think designers will propose many new, different ways to use public spaces and interact with the environment."
Self-Sufficient City concept withstands pandemics
The Self-Sufficient City concept, a project by Barcelona-based Guallart Architects, was designed during the lockdowns to create a new standard of living, help communities get through pandemics, and to manage natural disasters, such as extreme weather conditions caused by global warming. The project was selected as the winner of the residential and communities category in an international design contest for a new green city 80 miles north of Beijing – Xiong'an New City. The Self-Sufficient City is designed to accommodate multi-generational living and will offer a mix of apartments, offices, and shops. It will boast systems that collect rainwater runoff from the streets, have green-roofed buildings, solar panels on sloping roofs, fields with bee- and butterfly-friendly flowers, areas for planting fruits and vegetables, birdhouses, and everything else needed to develop a thriving, circular bio-economy. Drones will take care of deliveries and the city's streets will be prioritised for pedestrians, cyclists and electric taxis. The Self-Sufficient City will also be home to small digital factories that use 3D print technology for the replacement of broken or missing items in the event of a disruption of the supply chain. "We cannot continue designing cities and buildings as if nothing had happened. Our proposal stems from the need to provide solutions to the various crises that are taking place on our planet at the same time, in order to create a new urban life based in the circular bioeconomy that will empower cities and communities," says Guallart Architects founder Vicente Guallart
People are wired to solve problems
A crisis pushes people to see the world in a different way. It shakes up the assumptions on which everyday life is built and creates an entrance into a different kind of world – a world in which we can create solutions inspired by behaviours and traits that are often not as prevalent in 'normal' times, such as goodwill, empathy, generosity, resourcefulness, and resilience. The past year has taught us that people are wired to solve problems, and as communities around the world continue to deal with the challenges presented by the pandemic, we're also witnessing innovation left, right, and centre. And did you know that inventions such as the light bulb, the wheel, and the printing press were developed in response to some of our most complicated challenges? These became far more than merely temporary solutions. They completely changed our lives, and the innovations mentioned in this article might just have the same staying power.