A real-life Jurassic Park: can synthetic organisms escape?
We've taken the first step towards creating artificial life
Artificial life forms could help us find more effective ways of treating disease
The first change to life ever made
Scientists have long dreamed of creating artificial life, but for the most part, this idea remained confined to the realm of science fiction – until now. Technology is advancing at a rapid pace, and today we can do things that seemed impossible a mere decade ago. Thanks to the Scripps Research Institute in California, we may soon be able to add creating new forms of life to this list.
The DNA of every living organism consists of only four nucleobases, each represented by a letter: A (adenine), C (cytosine), G (guanine), and T (thymine). However, a team of chemical biologists led by Dr Floyd Romesberg expanded the natural genetic alphabet of DNA by creating a new strain of E.coli bacteria that contained two additional nucleobases, which they labelled X and Y. According to the researchers, this discovery was the first real step toward artificial life, and these new life forms could have "wholly unnatural attributes and traits not found elsewhere in nature".
A real-life Jurassic Park: can synthetic organisms escape?
Not everyone approves of these experiments, however, and many are worried that these artificial life forms might potentially spread beyond the lab and out into the world. But Romesberg believes those fears are unfounded. "They can't escape," he says. "There's no 'Jurassic Park' scenario." That's because, unlike natural DNA, with base pairs that are attracted to each other through the bonding of hydrogen atoms, the new X and Y bases use an entirely different process. That means that there's no way for them to bond with natural bases by accident. Furthermore, the cells don't have the ability to create X and Y bases on their own, which means they wouldn't be able to survive outside the lab.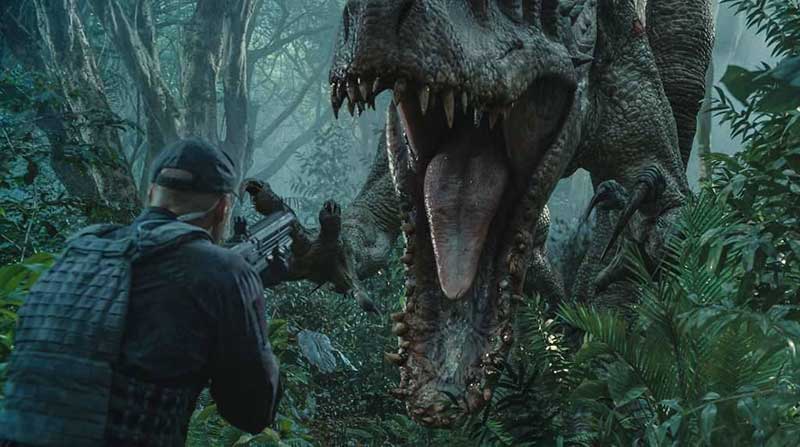 "Our failsafe is based on the availability of X and Y and the cell could never make them," says Romesberg. "In addition, evolution works by starting with something close and then changing what it can do in small steps. Our X and Y are unlike natural DNA, so nature has nothing close to start with. We have shown many times that when you do not provide X and Y, the cells die, every time."
We've taken the first step towards creating artificial life
Romesberg and his colleagues have been working on this synthetic DNA for a while, and first achieved this feat in 2014. But the modified E.coli DNA they created quickly over-wrote those additional letters, reverting back to the original A, C, G, and T – almost like an active spellchecker. So, the scientists spent the next two years trying to find a way to create a more stable genome that could resist this DNA auto-correction. And to achieve this, they created a special system in the bacteria that rejected any genetic sequence that didn't include the X or Y, modifying its immune system to destroy any DNA without those letters. This allowed the new genetic material to persists in the bacteria indefinitely.
That's a very big deal, and the first time such DNA engineering has worked. Paul Freemont, the co-director of the Centre for Synthetic Biology and Innovation at Imperial College London, is really excited by this progress. "This is a major step forward in showing that a living cell such as a simple bacterium can be engineered to sustain a synthetic base pair not found in nature," he says. "This leads to the concept of semi-synthetic living systems that could be engineered to perform specific functions that would rely on a distinct genetic code compared to the natural genetic code." Freemont believes this approach would one day allow us to create microbes that carry multiple artificial DNA bases or even a completely human-designed synthetic genome.
Artificial life forms could help us find more effective ways of treating disease
However, Romesberg's main goal was never to create a new form of life, but to use this expanded genetic alphabet to create new types of proteins that could help us devise more effective ways of fighting disease. "A lot of proteins that you want to use as drugs get cleared in the kidney very quickly," explains Romesberg, and to keep those proteins in circulation, we need the body to protect them by binding them with protective fat.
The first change to life ever made
Building on this previous research, his team was able to use this hybrid genetic alphabet to pass on instructions to the E.coli to do just that, producing fat-protected proteins that can help keep people healthy. "This is the first time ever a cell has translated a protein using something other than G, C, A or T," says Romesberg. "It's the first change to life ever made." However, it will be a while before this tech is ready for real-life application, and the process currently only works on single cells. It can't be applied to more complex organisms yet.
Obviously, it will take years – and maybe even decades – of additional research before we can actually take advantage of this discovery. It offers proof that it's possible to create artificial life, at least in theory, which could have a transformative impact on many different aspects of our lives. Among other things, it could help us devise more effective ways of treating various diseases and allow us to develop new kinds of biological materials. While there are some concerns about what would happen should these artificial life forms somehow get out into the real world, the potential benefits they provide certainly justify taking the next step.