The war on plastics is heating up, with many countries joining the struggle
Sustainability is often wrongly associated with extra costs
Business opportunities arising from the war on plastics outweigh the threats
An avalanche of pledges to the UK Plastics Pact
Competitive and financial advantages of corporate social responsibility
The steady stream of disturbing footage of the world's increasing plastics pollution, and the detrimental environmental impact of single-use plastics have sparked major concern among consumers, governments, and businesses alike. We've all been aware of the effects of plastics pollution for decades, but the world is only now starting to deal with environmental issues like the exponentially growing Great Pacific Garbage Patch, (an area three times the size of France), and other rapidly expanding oceanic trash islands.
Consumers are now more concerned about plastics pollution than about unfair labour wages in developing countries or about carbon footprints. They have it firmly in their mind that 'plastic is the enemy' and are willing to support companies that pledge to do better. And fortunately, there's been a recent cascade of announcements by companies wanting to be part of the solution, instead of part of the problem.
The war on plastics is heating up, with many countries joining the struggle
The war on plastics is heating up, with many recycling and sustainability initiatives popping up all over the globe. As Carly Cassella writes for ScienceAlert, "Under the G7 Ocean Plastics Charter, the UK, Canada, France, Germany, Italy and the European Union have all agreed to increase plastic recycling by 50 percent, while also working towards 100 percent reusable, recyclable or recoverable plastics by 2030". On the website of the European Commission, it says: "Adopted on 16 January 2018, the first-ever Europe-wide Plastics Strategy is laying the foundations for a new and sustainable plastics economy. The aim is that all plastic packaging on the EU market will be recyclable or reusable by 2030, the consumption of single-use plastics will be reduced, and the intentional use of microplastics will be restricted. By transforming the way in which plastic products are designed, produced, used and recycled, Europe is set to take the lead in tackling plastics waste – and creating new investment opportunities and jobs".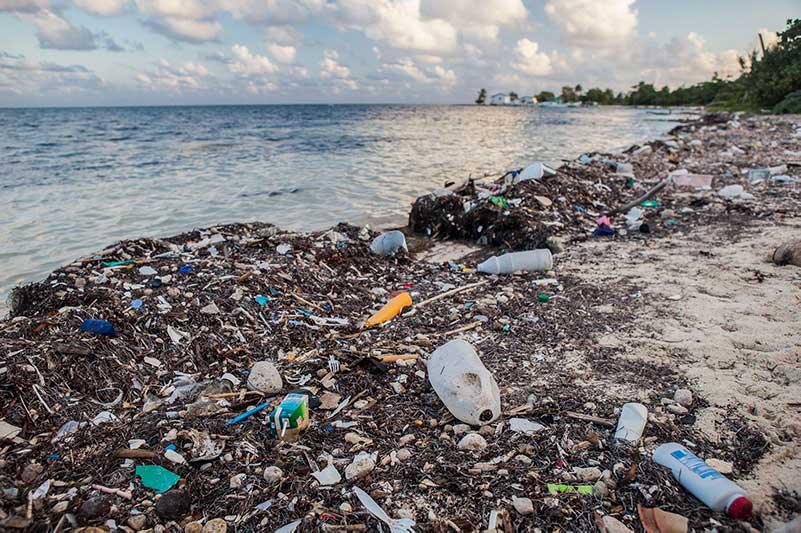 More than forty countries across the world have taken legislative action to reduce their usage of single-use plastic bags. Bangladesh was the first country in the world to ban thin plastics in 2002 – after they were found blocking the nation's drainage systems following heavy floods – while China banned single-use plastic bags in 2008. New Zealand has announced plans to phase out single-use plastic bags within a year and will fine companies who keep distributing them. Most states and territories in Australia have also banned single-use plastic bags, and various African countries, such as Morocco, Senegal, South Africa, Gambia, Rwanda, Zimbabwe, and Botswana have either banned or instituted levies on plastic bags. In 2017, Kenya instituted a severe ban on (the production of illegal) plastic bags, with those not complying facing substantial fines and even prison sentences.
While the rest of the world is stepping up to the plate, Japan and the US are the only G7 nations that avoid dealing with the plastics problem and have refused to sign the G7 Ocean Plastics Charter. In the US, single-use plastic policies are extremely complicated, with states, counties, and cities all having different policies in place. A city may pass an ordinance banning plastic bags, while the state could effectively overturn that ruling. Banning items like plastic utensils and straws is only really gaining some traction at local levels.
Sustainability is often wrongly associated with extra costs
Although many believe that operating a business in a sustainable manner costs more, in many cases, it actually costs less. Organic or biodegradable products or goods with recycled materials don't necessarily cost more to produce. The issue is that companies sell these products as 'higher value' or 'higher quality' – products that customers are willing to pay more for, which keeps prices high. To create lasting solutions to sustainability challenges, however, these products will have to become available – and affordable – on a much larger scale. Companies will also have to figure out how to get more out of their resources, or how to turn their waste into something others can use, and ultimately, they'll come out on top.
Shelly K. Schwartzt writes for CNBC: "In the 21st century, sustainability isn't just about saving the planet. It's about opportunity—reinventing business models to better compete in the global economy or building shareholder value in ways that help to solve some of the world's most profound social, economic and environmental challenges". The proactive standpoints of some leading companies are encouraging and show us that being environmentally friendly doesn't necessarily equate to higher expenses or loss of business.
Business opportunities arising from the war on plastics outweigh the threats
For instance, the war on plastics and the evolution towards increasing sustainability presents major opportunities for the waste and recycling sectors, which are guaranteed a major increase in volume in the future, particularly following China's ban on importing foreign waste. As the London-based market analyst Joshua Warner writes for IG, a world leader in online trading, "The opportunities that are arising from the crackdown on single-use plastic outweigh the threats. Governments are starting to incentivise innovative companies to come up with new sustainable materials and ways to tackle the existing plastic problem through recycling". There's a significant increase in possibilities for investors who are interested in supporting or benefitting from the war on plastics. With wider interest in responsible business comes increased popularity in green stocks. Udit Garg from Sun Global Investments says: "Consumers are increasingly drawn to businesses who demonstrate environmental and social responsibility and this green trend is also being reflected in their investment choices".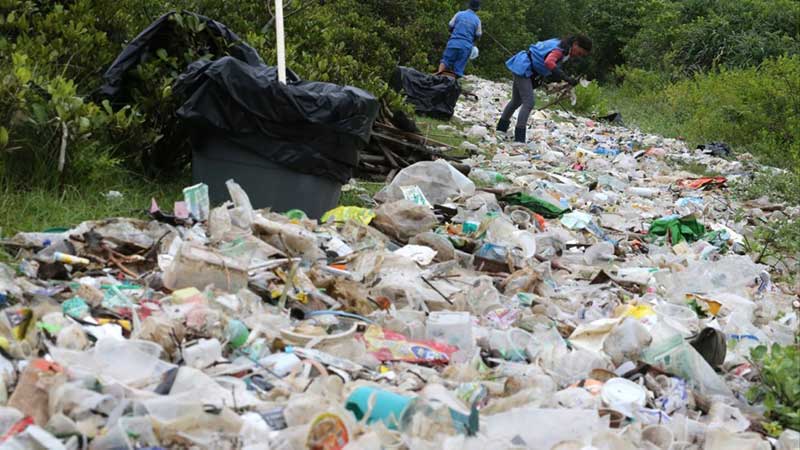 An avalanche of pledges to the UK Plastics Pact
Since its inception in April 2018, more than 40 major businesses and organisations from across the entire plastics value chain, like Coca-Cola, McCain, Nestle, Unilever, Lidl, Pizza Hut, PepsiCo, and Procter & Gamble, but also NGO's, local authorities, governments, and citizens, signed the UK Plastics Pact. This initiative is led by the sustainability campaign group WRAP, supported by the Ellen Macarthur Foundation, and joined by government and trade associations.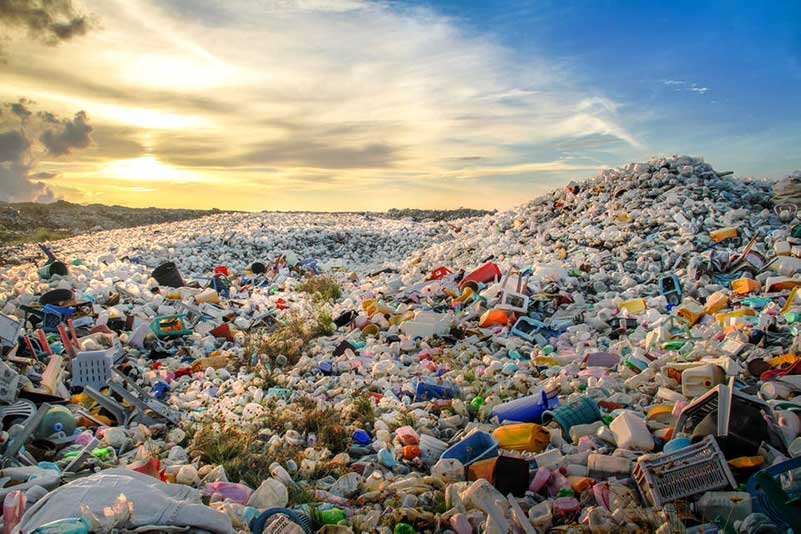 WRAP's CEO, Marcus Gover, says that "Together, we have a once-in-a-lifetime opportunity to rethink and reshape the future of plastic so that we retain its value, and curtail the damage plastic waste wreaks on our planet. This requires a wholescale transformation of the plastics system and can only be achieved by bringing together all links in the chain under a shared commitment to act. That is what makes the UK Plastics Pact unique. It unites everybody, business and organisation with a will to act on plastic pollution. We will never have a better time to act, and together we can". On the WRAP website, there's an impressive list of member statements on why they've decided to take action.
Competitive and financial advantages of corporate social responsibility
Apart from the obvious environmental benefits, doing good is also good for business. Sustainability and corporate responsibility (CR) is often viewed as a business strategy reserved for companies with spare (financial) resources. But CR has many business advantages, such as a positive influence on your company's image. It's good marketing and a key differentiator for customers deciding whether they want to do business with you. Furthermore, it helps employees feel like good corporate citizens. As Ryan Scott writes for Forbes, "Strong CR practices can augment business performance to deliver additional ROI and make up for certain deficiencies in business performance to preserve, protect, and even grow financial ROI. The key is that the benefits of CR will only redound to those companies that are managing these efforts well. It's not enough to dabble; companies must approach CR seriously if they are to enjoy the significant benefits".
From a business standpoint, doing good improves competitiveness, attracts talented employees, and delivers more value to customers who care about the environment – which, arguably, is pretty much all of us. The companies that have made pledges to the UK Plastics Pact will not only contribute to a healthier environment, but also make a lasting impact on their customers, making it more likely that they'll be rewarded with long-term loyalty – something every business aspires to.