IKEA's furniture take-back initiative is part of the emerging recommerce trend
It's been awarded for incorporating circular principles
Will recommerce overtake traditional e-commerce?
New business models – from linear to circular
This represents an absolute systemic challenge
With increasing global awareness about climate issues and the sustainability mega-trend, more and more large companies are taking a stand and setting examples. Take the Swedish furniture giant IKEA, for instance. It's been making great strides since the launch of its 'People & Planet Positive' strategy in 2012; it's committed to removing single-use plastics, offering plant-based food options and moving towards zero-emission deliveries. It's also allocated a whopping €3 billion to sustainability investments in recent years. The firm has bought wind farms in Poland, forests in the Baltics and Romania, and has also invested in the Dutch plastics recycling plant Morssinkhof Rymoplast.
As Pia Heidenmark Cook, the chief sustainability officer at IKEA, tells the Guardian, "It is our first investment with the recycling industry […] so at this point, it's really a learning experience to understand more about what is needed for getting high quality plastic that can be fed into our products … Our approach to the circular economy is however not to buy up recycling companies. It's one element to learn more and better understand upcycling, but it's not the prime strategy," adding that "The circular economy is integral to expanding without using further raw virgin materials."
IKEA's furniture take-back initiative is part of the emerging recommerce trend
IKEA's latest initiative was the introduction of a furniture take-back service at one of its stores in Tempe, Sydney, last month, where customers could recycle their unwanted furniture and be rewarded for being more sustainable. The take-back service enables customers to exchange their used items for IKEA vouchers. They first have to complete a form and include pictures of the furniture in question, after which the application is evaluated. The used furniture is then sold in a bid to extend the IKEA furniture lifecycle, instead of just having these items end up in landfills. Customers will be able to buy perfectly good pre-loved furniture at a fraction of the original price – and even be able to get their hands on some of IKEA's classic pieces that are no longer in production. If the initiative turns out to be successful, IKEA wants to roll it out to various other stores across Australia as part of the furniture giant's sustainability strategy.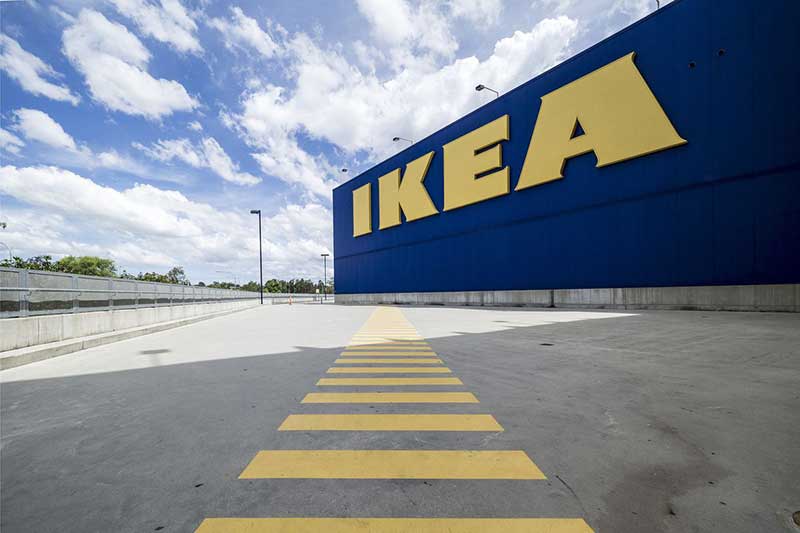 It's been awarded for incorporating circular principles
In January this year, at the annual World Economic Forum meeting in Switzerland, IKEA was awarded the Accenture Strategy Award for Circular Economy, recognising the Swedish firm for incorporating circular principles in its design and operations, increasing re-useability and reducing environmental impact. Peter van der Poel, the managing director of range and supply at the Inter IKEA Group, says, "Transforming IKEA into a 'circular' business is one of our biggest ambitions and challenges for the future". He adds that "It's about smarter use of resources and from the very beginning designing products so they can be repurposed, repaired, reused, resold or recycled in any other way. It requires an innovative mindset, working together with many stakeholders. We are only at the beginning. This prize is inspiring and indicates that we are on the right track."
Will recommerce overtake traditional e-commerce?
The recommerce trend – when customers become sellers, unlocking the value of their belongings – has been around for a number of years, but it continues to grow due to greater awareness about sustainability and consumers and manufacturers alike showing more willingness to explore alternatives that are better for humanity and the world. Pretty much everything can be 'recommerced', with individuals as well as companies selling pre-owned furniture, clothing, accessories, books, CDs, and luxury items like smartphones, tablets, computers, cameras, and TVs. eBay is probably the most well-known example of recommerce, but more and more companies – such as IKEA – are jumping onto the recommerce bandwagon.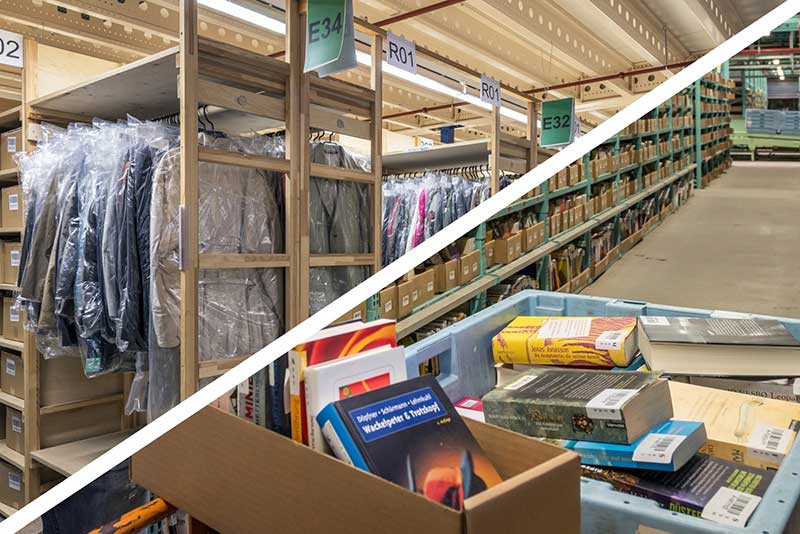 Recommerce not only benefits the environment by eliminating waste otherwise generated by the production of a new item, it also benefits the customer who can take advantage of unique, hard to find, or out-of-production items at reduced prices. The recommerce trend is growing at breakneck speed and is predicted to be one of the most important mega-trends influencing consumer behaviour in the next few years. In fact, some experts say that the online buying and selling of pre-owned products is set to overtake traditional e-commerce. One reason for this is that social barriers to buying used goods are becoming lower as making a difference and doing something for the planet becomes more important. According to Trendwatching.com, the recommerce phenomenon is here to stay because of consumers' desire to be part of new and exciting developments.
New business models – from linear to circular
At the recent Edie Live exhibition on achieving a sustainable future, IKEA UK's sustainability manager, Hege Sæbjørnsen, indicated that building a circular economy into IKEA's business model will be fundamental to its ability to grow, remain relevant with customers, and survive long-term in the 'peak stuff' era. According to Sæbjørnsen, "A linear system is one that has made us the largest furniture retailer in the world with 175,000 employees, so we have inevitably been asked why we would want to change it. We want to be around for another 75 years and given the sheer scale of our business, wanting to not be reliant on virgin materials and to have a net positive effect is core to the business going forward." All products sold at IKEA will be designed around 'democratic design' principles – principles that are founded in circular values.
This represents an absolute systemic challenge
IKEA's overall restructuring efforts are the beginning of a total transformation of the company's business model. It's shifting to sustainability and circularity because it's critical to the company's ability to grow and crucial to its future relevance and survival. As Sæbjørnsen says, "We have a very ambitious commercial growth agenda, so when we look at the resources that we rely on, the responsibility we feel is absolutely enormous. That said, [becoming circular] is not purely an economic decision – we see the need to do this to remain relevant to customers over time and to serve their specific needs. This is not something that any company, even one as large as IKEA, can do alone; it is an absolute systemic challenge and opportunity," she adds. "When you focus on reuse and recycling, you suddenly have a unique opportunity as a retailer to work with consumers, local councils and other companies".
The recommerce and circularity trend continues to grow due to consumers and industry showing more willingness to explore alternatives that are better for humanity and the world. Not only is this development inevitable and the right thing to do, but adoption is critical to the future survival of any business.