Air taxis as the future of urban transport
Making renewable energy available to as many people as possible
Harvesting the power of trees to combat climate change
A bug diet to save the environment?
Building a sustainable future one solution at a time
Scientists agree that human 'fingerprints' can be found in almost all environmental problems that plague our planet. From global warming and water scarcity to deforestation and pollution, we're responsible for a range of issues that could eventually lead to "a collapse of our civilizations and the extinction of much of the natural world". Profit-driven companies are often at the heart of this problem. Placing short-term profits above the need to save the planet, they're responsible for the majority of global greenhouse gas emissions. However, there are some entrepreneurs who believe that there's a different way to run a business.
A number of green startups are pioneering the business philosophy that earning money and saving the environment can go hand in hand. Lilium, for instance, is developing an electric air taxi, while Land Life Company and Sonnen are using reforestation and powerful solar batteries to reduce greenhouse gas emissions. Even the food we eat can have a profound impact, and the startup Crické is trying to convince people that eating crickets instead of beef can improve not only their health, but also the environment.
Air taxis as the future of urban transport
The German startup Lilium is on a daring mission to revolutionise the "way people move in and around the world's cities", as its co-founder, Patrick Nathen, explains. It plans to achieve that with an electric, car-sized aircraft that moves without generating any emissions or noise. The machine, which already had its maiden flight in 2017, is capable of vertical take-off and landing and can travel from London to Paris in one hour, moving at a speed of 300 km/h! The company's ultimate goal is to create an air taxi system that operates from numerous landing pads and can be hailed from your phone, similar to how Uber works. Lilium's concept has left a serious impression on numerous investors, who have provided the startup with more than $100 million in funding to help its plan to "roll out the technology to the public" by 2025.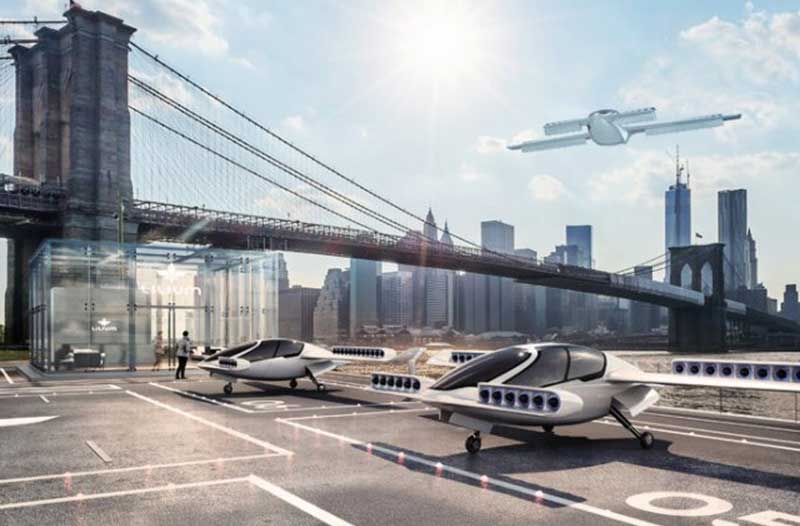 Making renewable energy available to as many people as possible
Air taxis might help reduce the level of traffic pollutants, but to achieve large-scale reduction in greenhouse gas emissions, we need to make renewable energy as convenient and cheap as possible. And that's where the Sonnen Group comes in. This energy startup has developed solar batteries, which store energy generated by solar panels during the day and release it when needed. The company claims that its powerful batteries can help households satisfy around 75 per cent of their yearly energy requirements. The popularity of solar batteries is growing around the world, especially in Germany, where Sonnen is based. One of the main reasons is that solar feed-in tariffs aren't as profitable as before, motivating people to store energy instead of releasing it back into the grid. And for users who become a part of the sonnenCommunity, a virtual pool of Sonnen's customers, there's almost no need for a conventional energy provider anymore. Instead, they can produce and share renewable energy with other Sonnen customers through the national grid, helping each other to either sell surplus energy or get additional electricity when needed.
Harvesting the power of trees to combat climate change
Promoting renewables to cut emissions is commendable, but how about sucking CO2 out of the air? A single mature tree can absorb as much as 21 kg of CO2 annually, and the reforestation startup Land Life Company wants to use this to save the planet. This Dutch company has pioneered technology that helps plants and trees grow even in dry soil. The first step is to assess the land using satellites and drones, as well as to analyse soil samples. Once they identify the places where the plants have the highest chance to grow, they dig holes and place seedlings into the ground in the Cocoon, a specially designed circular container made out of biodegradable materials. The Cocoon provides water and shelter for the plant, helping it develop a deep root structure to tap the underground water supply. The survival rate of trees planted in this manner is between 75 and 95 per cent.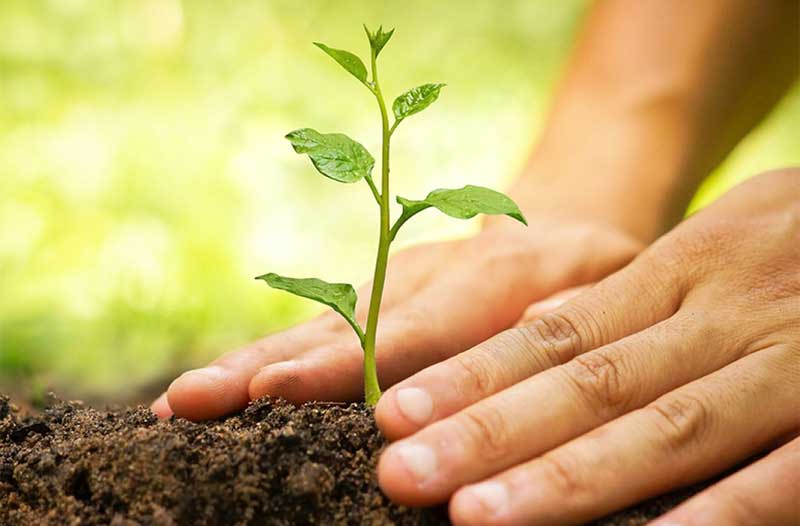 In October this year, the Jeremy and Hannelore Grantham Environmental Trust invested €3.5 million in Land Life Company. Jeremy Grantham, a co-founder of this trust and a well-known investor, says that "Climate change is the race of our lives and, beyond rapid and complete decarbonization, we need to remove vast amounts of CO2 from the air. Land Life Company holds great promise to remove CO2 at low cost and at a large scale by rehabilitating degraded, semi-arid lands."
A bug diet to save the environment?
Meanwhile, Crické, a London-based food startup led by the Italian director Edoardo Imparato, has developed a type of food that could help reduce CO2 emissions. It's not a new type of pasta, though, but rather crackers made from cricket flour. The company argues that crickets are rich in nutrients and that their protein value is twice that of beef. And while livestock production pollutes our environment, crickets only produce "1% of the greenhouse gases that cows produce" and have "15% more iron than spinach". That's why Crické is trying hard to popularise crickets as a viable alternative to meat and a number of other foods. Two billion people already consider these insects a part of their diet, but will the other 5.7 billion people do the same for the sake of our environment?
Building a sustainable future one solution at a time
Giant corporations are often seen as the main culprit for climate change, but a new wave of green startups are coming up with solutions that could help mitigate climate change, such as electric-powered air taxis, efficient reforestation methods, powerful solar batteries, and (for some) new types of food. A better tomorrow is, indeed, built one sustainable solution at a time.