Drones help market property listings from above the treetops
Beacon technology has the potential to replace traditional real estate agents
Virtual tours enable buyers to walk around their new home from kilometres away
Big data makes it possible to predict a prospective buyers' next move
Homes with smart technology sell faster
Realtors need to jump on the bandwagon or get left behind
Until recently, real estate was solidly entrenched in tried and tested practices. Technological developments are now however also starting to have significant impact on this industry and real estate professionals, investors, buyers and sellers are realising the myriad of benefits technology has to offer. Just imagine new, spectacular ways to show the expanse of a property or taking your prospective buyers to a home for sale – without them even having to drive there? We are of course talking about drones, virtual reality, beacons, connected devices and big data, to name but a few. Tech is becoming increasingly important to the real estate industry and many of the abovementioned trends and developments are going to be real game changers.
Drones help market property listings from above the treetops
In the very near future, UAVs – unmanned aerial vehicles or drones – will help realtors market their listings from above roofs and treetops. Drones can take breathtaking aerial images and video footage of homes and surrounding areas, providing prospective buyers with a comprehensive overview of important nearby amenities as well. Up until now, this was only possible with conventional and extremely costly aerial photography with helicopters. Legislation around commercial usage of drones has not been finalised but realtors have found a way around this by obtaining special waivers that enable them to use the drones for these purposes anyway. Drone manufacturers have been working steadily on creating ever more sophisticated models which are easier to pilot, offer extended flight times, feature state of the art photo and video equipment and can even be controlled by smartphones. As soon as you throw these new generation drones in the air, they start recording in high definition to produce state of the art visuals that can be used to produce top notch marketing material.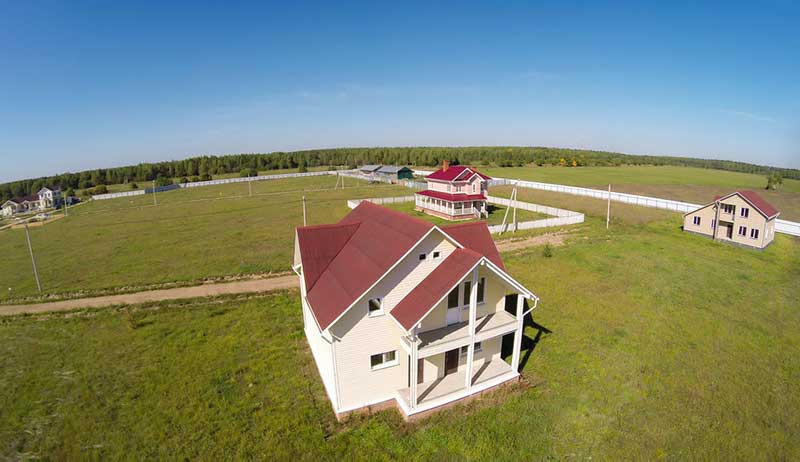 Beacon technology has the potential to replace traditional real estate agents
Beacons are already being used in a number of industries, and now the real estate business has also taken note of the technology. An increasing number of realtors are using the tech to interact with prospective buyers, showcase their properties and automate the purchasing process. Clients still search for properties via the Internet or even through newspapers or magazines, after which they need to make appointments with real estate agents and physically visit each property they are interested in. This process can be quite laborious and frustrating, both for the buyer as well as for the realtor. Thanks to beacon technology, however, this process is now seeing a major revamp.
For sale signs
Microchips and transmitters inside for sale signs can detect when a prospective buyer – using an app – is close by. The for sale sign instantly becomes personalised and interactive and sends the potential buyer information about the property, making the decision making process much more efficient. Buyers can see all the particulars of the home they walk past without having to make an appointment with the realtor until they like what they see.
In the home
Beacons are also very useful in the actual home itself – especially in large, luxury homes. It can send out all kinds of information to potential home buyers walking through the property. Think special features of the home, materials used in the finishes and other important or interesting information. You can see how beacons have the potential to replace the traditional realtors in the future as they can also host 'unmanned' open houses and provide 'guided' tours.
Virtual tours enable buyers to walk around their new home from kilometres away
Currently, virtual reality and augmented reality technology is mainly associated with computer gaming but architectural firms and real estate agents are increasingly experimenting with VR headsets like Samsung's VR Gear, Facebook's Oculus Rift and HTC Vive. These headsets enable clients to immerse themselves in their future home and see various floor plans with different room styling options and finishes – all in high definition and 360 degrees. Virtual tours enable prospective home buyers who are thousands of kilometres away to walk around their new home and look around as if they are actually there. They can wander around the spacious kitchen, double garage, outdoor infinity pool, wine cellar, games room and learn about the details of the marble floors and the crystal chandelier in the lounge. Ten years ago, this would all have been unfathomable but real estate businesses are doing everything possible to keep up with the developments. Virtual reality is offering some of the most exciting innovations.
Big data makes it possible to predict a prospective buyers' next move
With the use of big data, digital marketing and tailored advertising, realtors are able to stay ahead of their competition. Imagine being able to access detailed information about prospective buyers and gain in-depth knowledge of what they are looking for. After clients view a property, big data will also enable real estate agents to keep their prospectives engaged by offering tailor-made online advertising – such as other, similar homes for sale in the same area that meet their criteria. Big data makes it possible to anticipate a prospective buyers' next move – it's even easier than a game of chess – enabling agents to segment their marketing efforts even further. With access to big data, realtors are able to send targeted messages to prospective buyers in certain geographic locations or specific stages of their buying process, relating directly to the buyers requirements.
Predictive analytics involves in-depth analyses of previous transaction patterns and demographics with which an agent can create very sophisticated and targeted interactions with prospective customers. Predictive analytics enables realtors to segment every home in every street by, for instance, the life stage of the occupant. This would give a real estate agent insight into whether the owners are ready to upsize or downsize – for instance when their children are becoming adults and leaving the family home. In the US, predictive analytics are already accessible to estate agents, providing important insights such as which people are ready to make a purchase.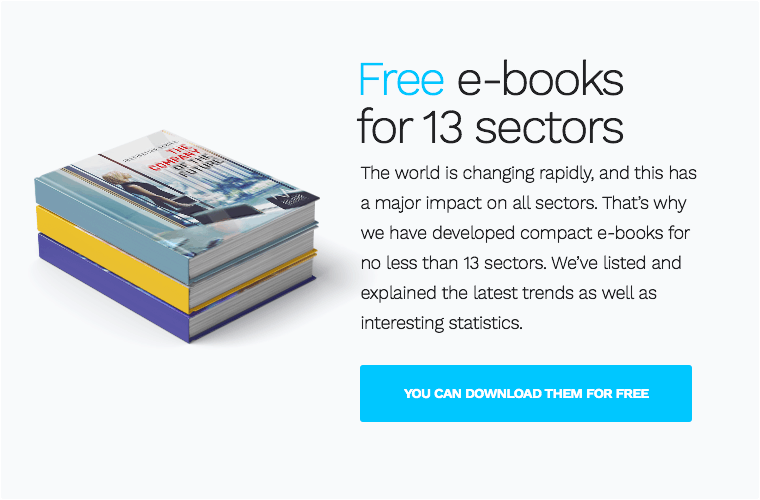 Homes with smart technology sell faster
Smart has become the next big trend in real estate and as smart home technology catches on, more and more realtors are including the selling points of smart features in their marketing efforts and highlighting these features during their property tours. Some realtors even use portable devices in order to show their prospective buyers how a home can be made more connected and smarter – improving functionality, energy efficiency and quality of living.
Home showings of the future will be all about demonstrating what a home can do and smart homes will virtually sell themselves. Features and products traditionally reserved for only the most expensive properties are now also found in homes at various other levels. As appliances and other devices in the home become more and more connected, homes become increasingly smart. In smart homes, everything can be controlled and monitored by smartphone or from one central hub where information is displayed on an LCD screen. Think temperature, lights, locks and alarm systems but also refrigerators, washing machines, TVs, ovens, air conditioners and more.
The proliferation of smart technology is not only changing the way people live, it is also changing their tastes and expectations when shopping for a new home. Surveys have already indicated that homes with smart technology and smart features sell faster. Smart and connected homes meet many needs, not only from a consumer but also from a societal perspective; think security, entertainment advantages and energy efficiency, for instance. In the next few years, most homes will be fitted with smart technology as it becomes more affordable, easier to operate and more connected to other tech devices – and growing numbers of buyers have already indicated that that is what they want. According to recent studies, increasing numbers of home owners would install smart home technology if they were selling their home as they are aware that doing so would make it sell faster. Smart home technology is increasingly becoming an aspect of differentiation – a way of making a home stand out from the rest.
Realtors need to jump on the bandwagon or get left behind
The real estate business is changing, whether we like it or not. Dismissing technology as a fad and sticking to tried and tested ways of doing things is easy but it would be a mistake. Technological advances are not going to wear off – they are accelerating and the rate of acceleration is increasing and realtors that don't get on the bandwagon are very likely to get left behind.