Telemedicine? Telehealth? What is the difference?
Advantages of telemedicine
Remote monitoring and preventative healthcare
Medical professionals express enthusiasm for telemedicine
Promising telemedicine applications
The healthcare sector has seen significant change in the past couple of years, particularly in telemedicine. And while telemedicine has been around for a while, the pandemic has caused its use to accelerate. In fact, the telehealth market is expected to grow from $42 billion in 2019 to more than $397 billion by 2027, according to predictions made by Fortune Business Insight. This, and the fact that patients are becoming more comfortable with remote care, shows that telehealth will become an increasingly important part of healthcare delivery in the future.
The telehealth market is expected to grow from $42 billion in 2019 to more than $397 billion by 2027.

Fortune Business Insight
Telemedicine? Telehealth? What is the difference?
Telemedicine enables healthcare professionals to conduct consultations and diagnose and treat patients using telecommunications technology and wearables. Although telemedicine and telehealth are often used interchangeably and do also complement each other, there is a difference between the two. Telemedicine typically refers to the remote delivery of clinical and medical services, while telehealth is a broader platform that incorporates telemedicine with other remote, non-clinical services.
Telemedicine
As mentioned above, telemedicine makes use of electronic communication via computers or mobile devices like tablets and smartphones to provide clinical services without patients having to come in for an in-person consultation. It is increasingly used for first consultations, follow-up visits, specialist consultations, the management of medication and chronic diseases, post-hospitalisation care, preventative care support, support for assisted living facilities, and a myriad of other remote clinical services.
Telehealth
Telehealth includes a larger range of remote technologies and patient care services to improve healthcare delivery as a whole. While telemedicine specifically refers to the delivery of remote clinical services, telehealth also encompasses remote non-clinical services, including administrative or physician to physician meetings, medical provider referrals, medical provider training, and ongoing medical education. According to the World Health Organisation (WHO), telehealth includes health promotion, surveillance, and public health functions.
Advantages of telemedicine
Telemedicine offers many advantages, including less or no exposure to other, potentially contagious patients, less or no travel time or expenses, the ability to access specialised health services, and the fact that it's easy to combine with work and other responsibilities. It also enables patients with rare conditions to access highly specialised care or seek alternative treatment options, and offers people from remote communities or those with limited mobility various options to access healthcare. It is increasingly used for the remote monitoring of patients and for preventative healthcare. Benefits for clinics and medical providers include improved efficiency, fewer missed or cancelled appointments, better patient follow through, improved health outcomes, and mitigation of looming physician shortages.
Remote monitoring and preventative healthcare
Remote patient monitoring and preventative healthcare helps people stay healthy. It connects healthcare providers with patients and enables the fast, efficient, and transparent exchange of information, which helps with the prevention or early detection of health-related issues. Remote monitoring can reduce time and money, prevent hospitalisation and other emergencies, and minimise the number of readmissions. Technologies used for remote monitoring and preventative healthcare include wearables that gather patient information outside of traditional healthcare settings, which enable periodic health checkups, counselling, and screening. Wearable technologies allow patients and their healthcare providers to keep track of important data – such as oxygen and blood sugar levels, heart rate, and blood pressure – and can be used to send patients reminders to take medication or do exercises. According to a study by the Consumer Technology Association (CTA), almost 90 per cent of hospitals are either investing or considering to invest in remote patient monitoring technology and services, and almost 70 per cent of medical professionals plan to make use of remote monitoring technology.
Medical professionals are expected to increasingly make use of telemedicine in the future.

American Medical Association
Medical professionals express enthusiasm for telemedicine
A survey by the American Medical Association (AMA) indicates that medical professionals are expected to increasingly make use of telemedicine in the future. Some 85 per cent of healthcare professionals indicated they use telemedicine to care for their patients, with 93 per cent of those conducting real-time, interactive video consultations and 69 per cent conducting audio-only consultations. Approximately 70 per cent of the healthcare professionals surveyed indicated that their organisations are likely to continue making use of telehealth for medical management, care coordination, chronic disease management, specialist healthcare, and mental healthcare. Some 95 per cent of medical professionals surveyed reported that most of their patients were at home during virtual consultations, which indicates that telemedicine makes healthcare services far more accessible to a much larger number of people.
According to the survey, more than 80 per cent of respondents report that patients have better access to healthcare since using telehealth and 62 per cent indicate patients expressed higher levels of satisfaction since telemedicine was offered. Some 60 per cent of respondents strongly agree that telemedicine enabled them to provide high quality care. Most respondents expressed that telehealth improved job satisfaction by more than 54 per cent. According to AMA president Gerald E. Harmon, MD, "Physicians view telehealth as providing quality care to their patients, and policymakers and payers have come to the same conclusion. Patients will benefit immensely from this new era of improved access to care. This survey shows adoption of the technology is widespread, as is the demand for continued access."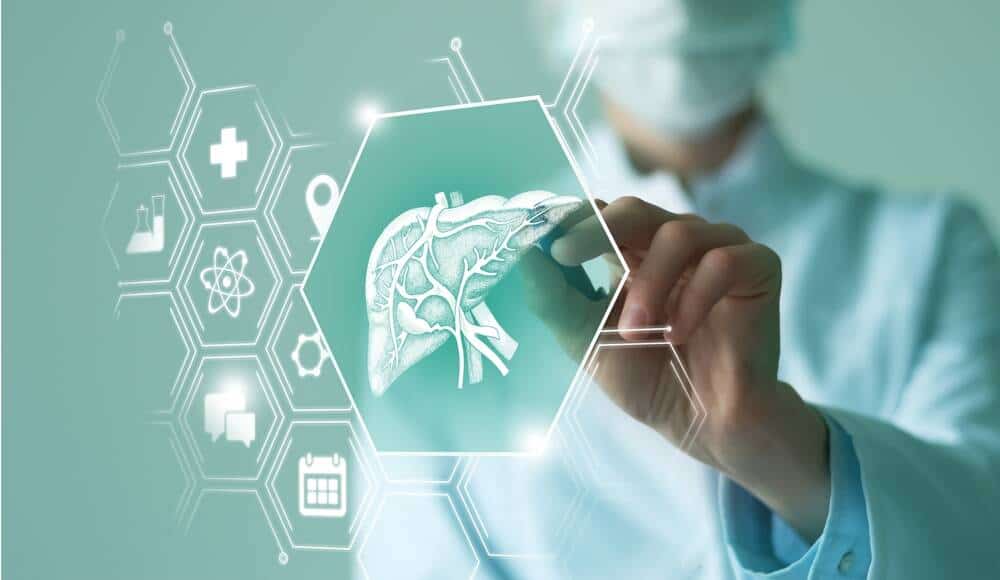 Promising telemedicine applications
Here are some real-world examples of telemedicine applications and their benefits.
AGNES Connect N' Care telemedicine app
A great example of a telemedicine platform is AGNES Connect N' Care, developed by AMD Global Medicine. This cloud-based, customisable telemedicine app enables healthcare providers to connect with their patients and easily diagnose, assess, and treat their conditions from their desktop, tablet or smartphone. Patients report their symptoms through the platform, after which they can have a phone or video consultation, which eliminates the necessity of having to travel to a clinic or doctor's practice. Any information exchanged during the virtual consultation is encrypted and erased once the session is finished. A report of the session can be saved by the patient as well as by the healthcare provider. The platform also enables healthcare professionals to participate in live video conferences and share medical device data, medical documents and images in real time. Chief strategy officer at Scottsdale Physician Group, Blue Beckham, said: "AMD's solution allowed us to actually do a better job of gathering and trending important clinical data for each patient than we had when we sent physicians to the home. All patients must do is be home for their appointment. They do not need to use or understand any of the technology. Our technicians do it all for them. The results have been extraordinary both on an individual and population level."
Tele-ICUs can assist intensive care physicians remotely
Another great example of how telemedicine can help medical professionals – no matter where they or their patients are in the world – are tele-ICUs. These systems are typically located in a central monitoring facility and act as a second pair of eyes for on-site physicians and nurses. Tele ICUs are managed by intensive care teams and encompass telemetry, HD cameras, predictive analytics technology, and advanced data visualisation to assist ICU personnel. These units can help with monitoring of patients, ensuring best practices, enforcing patient treatment plans, and sending out warnings when early signs of patient deterioration are detected. For instance, to ease the burden of traditional night shifts, the use of tele-ICUs could enable critical care teams in the US to keep an eye on patients in a European hospital.
3D animated virtual caregiver
Digital health technology and services company Electronic Caregiver has launched its virtual caregiver Addison, hailed as the next generation of remote patient monitoring technology. The 3D animated Addison is powered by Intel and Amazon Web Services and offers solutions to staff shortages by providing remote healthcare management to chronically ill elderly patients or children via touchscreen devices. Addison provides round the clock emergency response, sends voice-powered medication reminders, and helps patients record their vital statistics, which can then be shared with medical professionals in real time. Patients can customise Addison by selecting from various avatars to interact with. Electronic Caregiver CEO Anthony Dohrmann explains: "Addison is a new tool for use by providers to optimise patient care – monitoring, increasing treatment adherence and improving health outcomes. Whether a patient with one or more morbidities requires assistance at home to follow complex medication regimens, comply with physical therapy or monitor vitals, or requires increased support for managing behavioral health conditions, Addison has the capabilities to extend care from provider to home."
Ongoing developments in telemedicine technologies will lead to a global network of medical professionals who can engage with and care for their patients to an unprecedented degree.
In closing
The day that most health-related encounters will take place virtually – using telemedicine – is not far away. Research has shown that telemedicine consultations can be equal to in-patient doctor's visits and empowers patients to have more control over their healthcare. In the future, after completing a quick and easy registration process, patients will be able to schedule a consultation with the medical professional of their choice. Patients will simply upload verification documentation, medical history, medical reports, and medication overviews, to bring the medical professional up to speed. Telemedicine will offer increasingly improved convenience, time and travel cost savings, decreased healthcare costs, and better access to (specialist) healthcare, especially for patients with limited mobility or those living in remote areas. In the future, we will see more and more healthcare providers interacting with patients virtually and seamlessly accessing critical patient records, medical libraries, pharmacy information, and diagnosis and treatment algorithms. Ongoing developments in telemedicine technologies will lead to a global network of medical professionals who can engage with and care for their patients to an unprecedented degree. Telemedicine will continue to provide the healthcare sector with a myriad of advantages and holds the promise of being truly transformational.