Drones help researchers count crested terns in Australia
Tracking the flight of kestrels in Spain with allies in the air
Watching whales feed from above in Antarctica
In Africa, drones are saving elephants and rhinos from poachers
But they need to be careful to do no harm
It's not a great time to be an animal. Global climate change, excessive development, and poaching are threatening animals the world over, and scientists are racing to understand and protect vulnerable species. This work is rewarding, but it's also difficult and dangerous. For instance, to observe birds in their nests, conservationists typically either need to climb high into trees or fly small planes at very low altitudes. Both risk life and limb.
As Sophie Gilbert, a professor of wildlife ecology from the University of Idaho, explains, "Flying is risky…you can't do this [research] in a big plane at high altitude, you need to be able to circle and be low to the ground …Things go wrong with small planes." They're also expensive, require fuel and a runway, and can be slow to respond to situations that demand an immediate response. These dangers and limitations have been pressing scientists and conservationists to look for better alternatives, and drones fit the bill.
Small, fast, agile, and relatively cheap, drones have become commonplace in construction, where they're used to map a site or inspect a structure. They're fantastic for ensuring that infrastructure is in good repair, and their ability to capture high-quality video is making them popular in real estate as well. They've even found their way into agriculture, where they help farmers keep a high-tech eye on their crops. Drones are a powerful tool for observation, and scientists recognised that very quickly.
Drones help researchers count crested terns in Australia
Consider the crested tern. Jarrod Hodgson, a Ph.D. candidate at the University of Adelaide's School of Biological Sciences, has studied these fascinating sea birds, and to protect them, he and his team need to know exactly how many there are. "With so many animals across the world facing extinction, our need for accurate wildlife data has never been greater," he says. And those numbers really count. "Accurate monitoring can detect small changes in animal numbers. That is important because if we had to wait for a big shift in those numbers to notice the decline, it might be too late to conserve a threatened species." For his research, a drone's ability to take aerial pictures of nesting areas has been a revolution, and by using image recognition and smart algorithms, bird numbers can be automatically assessed with nearly the accuracy of professional conservationists.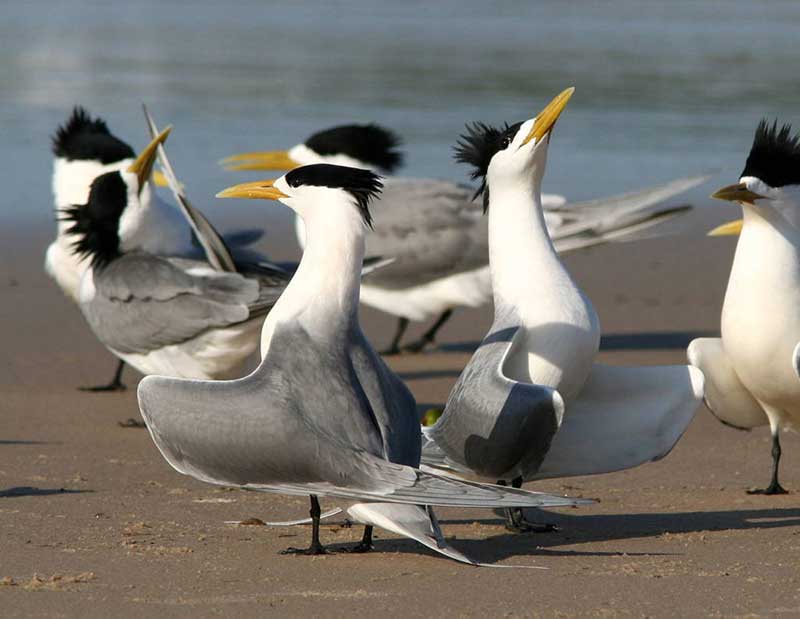 Tracking the flight of kestrels in Spain with allies in the air
In Spain, Margarita Mulero Pázmány, a professor at the University of Cádiz and the Technical University of Loja in Ecuador, is tracking the flight of kestrels. With drones, she can follow these tiny falcons in real time, observing their behaviour with a degree of detail previously impossible. With rapidly deploying drones in the field, she can start collecting data in minutes, and that's led to breakthroughs. For instance, Mulero Pázmány discovered that these predators were following agricultural harvesters and swooping down on the insects they scared into the open. That tells us a lot about how our impact is shaping the kestrel's response.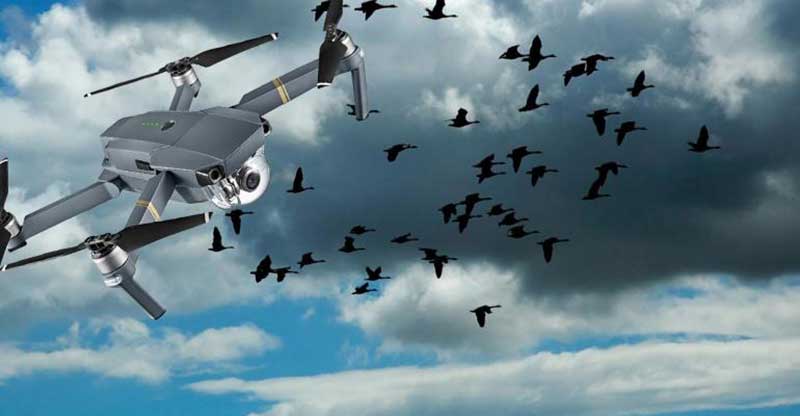 Watching whales feed from above in Antarctica
David Johnson, a marine biologist at Duke University, uses drones to monitor the behaviour of whales in Antarctica. Humpback whales corral krill by blowing a ring of bubbles and then swallowing the tightly packed crustaceans in one giant gulp. This feeding activity is complex and involves more than one player in a coordinated plan. Johnson and his team want to know things like just how many whales are cooperating and whether they switch roles. Drones are an ideal tool to help them see what's going on. "Normally our perspective is from boats and from land, so to be able to actually visualize what they're doing from above is pretty amazing," he explains.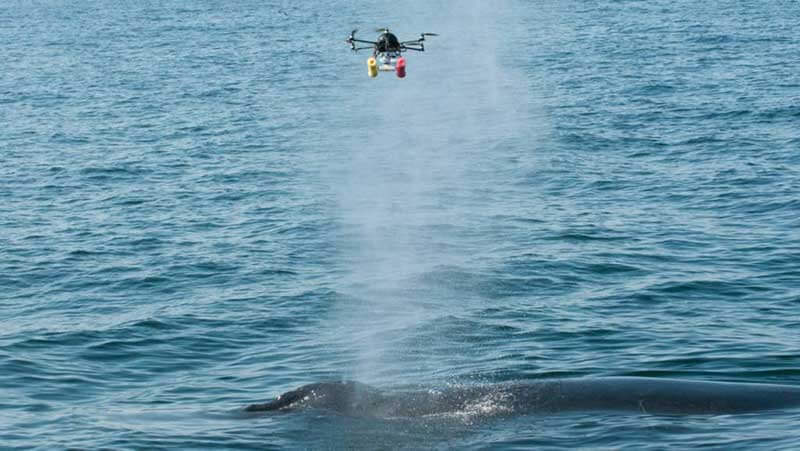 In Africa, drones are saving elephants and rhinos from poachers
And drones save animals, too. In Africa, entire populations of elephants are killed for their ivory by poachers, who then sell these bloody tusks on the black market. Dedicated teams follow these at-risk animals to protect them from poachers, but they can't be everywhere at once. And the areas that need policing are enormous: Kruger National Park is about the size of Israel, for example. That's why drones are quickly becoming a go-to weapon in the anti-poacher arsenal.
https://www.youtube.com/watch?v=NxDgMcH6Yik
UAV Drones Solutions, headquartered in South Africa, has been supplying 'Bathwak' anti-poaching drones to parks and reserves for four years. With flying times of up to two-and-a-half hours, they can stay in the air for long enough to deter poachers in their native South Africa, as well as in Malawi, Zimbabwe, and soon, Botswana, too. Tom Metcalfe reports that, while the drones haven't led to any arrests yet, their presence has scared poachers into staying home. "In the parks and reserves where the drones operate, elephant and rhino poaching has fallen significantly or stopped altogether, according to UDS co-founder Otto Werdmuller Von Elgg. He says drones are particularly effective at spotting poachers at night, when anti-poaching teams in helicopters are grounded," he writes.
But they need to be careful to do no harm
But drones need to be used carefully. For instance, though Hodgson is excited about what they can do for his research, he and his co-author, Lian Pin Koh, warn that just because the animals don't look scared doesn't mean they aren't terrified. When black bears were fitted with cardiac monitors, for instance, their hearts raced as drones flew overhead, even though their behaviour didn't change. Together, Hodgson and Koh offer advice to researchers in a paper published in Current Biology. They stress that scientists and conservationists should follow the laws about drone use, and also use "minimum-disturbance flight practices (such as avoiding threatening approach trajectories or sporadic flight movements)".
Drones are changing the way we understand wildlife, helping us preserve and protect animals everywhere. And in the fight against poaching, they've become a critical tool. With the help of cutting-edge tech, we're starting to make a difference.