Robots and drones automate operations and increase efficiency
3D printing offers a solution to growing housing demands
Artificial intelligence can eliminate excessive paperwork
Blockchain technology brings security and transparency
Biotechnology can help reduce construction's carbon footprint
AR/VR: a competitive differentiator
Modular building and sustainable design are taking construction to greater heights
Although technological trends have been disrupting many sectors over the last few years, the construction industry has been slow to adapt. Traditionally conservative, construction has tried to implement incremental change by wringing the maximum benefit from tried and true techniques. But increased competition, demand for shorter construction times, and startling advances in tech are pushing construction companies to change.
While 3D printing offers a solution to growing housing demands, robots and drones are taking care of dangerous tasks and proving to be a cheap and efficient alternative to human labour. New, AI-based platforms are providing paperless organisation for architectural designs and ideas. Using a decentralised database such as blockchain, the entire construction process is more transparent and the risk of fraud is minimised. And more architects are 'going green' with their sustainable designs.
Robots and drones automate operations and increase efficiency
A few decades ago, when robots entered and revolutionised the automotive industry, they proved to be reliable, efficient, and cost-effective. Now, a new generation of robots is stepping into other industries, including construction. An engineer from Switzerland, Markus Giftthaler, created a robot capable of providing valuable brick-laying on the construction site. Known as the In Situ Fabricator 1, his robot is designed to work semi-autonomously in a complex built environment, and it's considered to be the first machine capable of building "non-standard designs". The robot is dust- and waterproof and can fit through a normal doorway. The In Situ Fabricator 1 is also connected to the internet, enabling architects to monitor its work, and the robot can easily navigate through sites thanks to a set of cameras.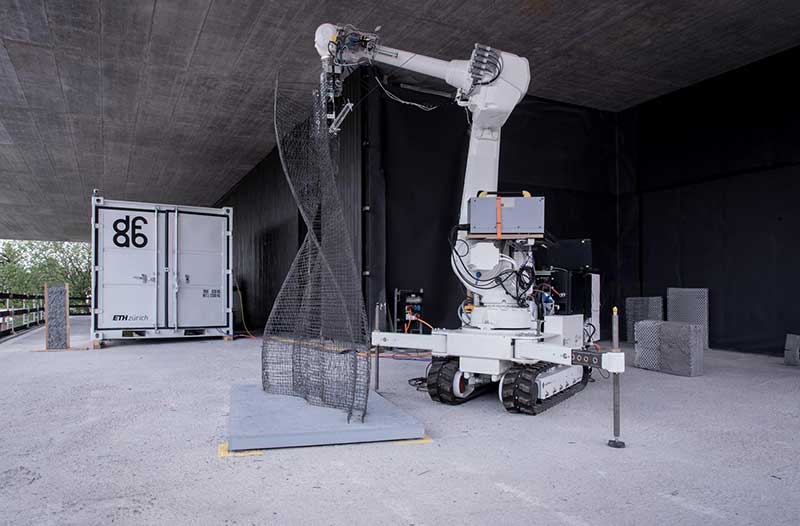 Unmanned aerial vehicles (UAVs) have been around for quite some time. Their convenience, low cost, and high flexibility are finding them a place in multiple industries, and construction is no exception. According to UK's Green Building Council, almost 15% of the materials delivered to a construction site end up being wasted, causing significant financial loss. Using drones, construction workers can monitor their site and assess how much material is being stored. Based on aerial images captured by drones, they can make precise estimations for their material orders, minimising the risk of waste. Besides economic benefits, drones perform more valuable functions as well — saving lives. Using drone mapping, construction companies can easily get aerial photographs of a potentially dangerous site without having anyone set foot on it.
3D printing offers a solution to growing housing demands
The UN estimates that almost three billion people will be in demand for some sort of accommodation by 2030. A possible solution to such growing housing demands is 3D printing, which is faster and cheaper than the conventional construction process. For instance, Dubai plans to build the world's first 3D-printed skyscraper as part of its ambitious goal to make 25% of all buildings 3D-printed by 2030. In 2016, this city finished its first 3D-printed office building, and it plans to use the same 3D printing technology for other structures such as bridges and street furniture. Europe is also stepping up its game, hosting more than 60% of all 3D printing-based construction activities.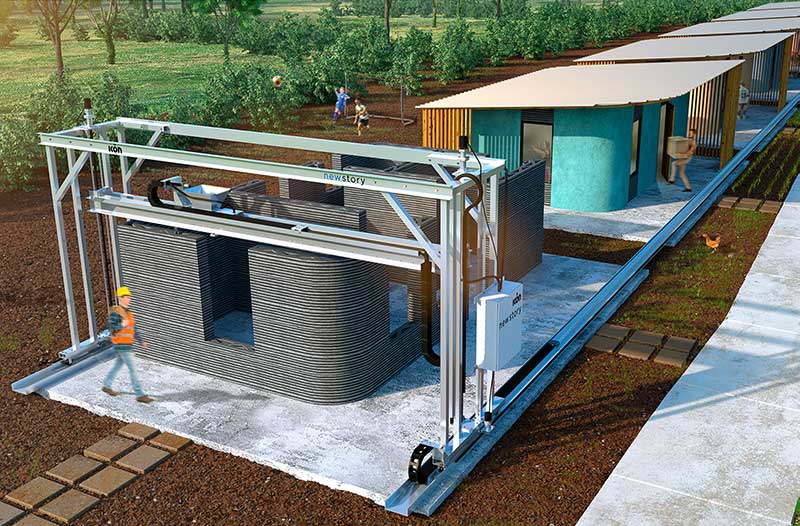 Artificial intelligence can eliminate excessive paperwork
Artificial intelligence (AI) is transforming construction as well, affecting everything from autonomous equipment to BIM (building information modelling). Using GPS, radar, and drones to navigate, autonomous equipment is capable of detecting its surroundings and operating without human intervention. AI is also helpful in eliminating excessive paperwork. The construction industry can benefit from combining AI with BIM, which would enable designers to interpret BIM models quicker and more efficiently.
Blockchain technology brings security and transparency
As building components become more sophisticated and 'smart,' there's need for greater security and transparency. Blockchain is proving that it can fill this role, providing a completely secure digital ledger for "for sensors, owners and operators". Like in any other sector, all parties involved in a construction project should be fully informed about payment terms, confidentiality, and other intricacies outlined in contracts. To avoid disputes, blockchain technology can be used in tandem with so-called 'smart contracts'. This could help companies avoid payment disputes by enabling smart contracts that 'force' the parties to fulfil every instance listed in the contract before being paid, helping the company retain control over the payment process.
Biotechnology can help reduce the construction industry's carbon footprint
The building materials we currently use require more or less continuous maintenance. They're also often expensive to produce and ship, and most of them aren't very environmentally friendly. Biological materials like skin, bone, or bark offer significant advantages over non-living materials in terms of durability and their ability to self-repair, and though it sounds like science fiction, we're already starting to explore the possibility of live materials. Many researchers are now experimenting with infusing living organisms such as bacteria into dead components like concrete. Professor Henk Jonkers of the Delft University of Technology in the Netherlands managed to make self-healing concrete that uses bacteria to remineralise cracks through a process known as biomineralisation. And the magnificence of the process is that, unlike normal cement and concrete that produce a lot of carbon dioxide, this actually removes carbon from the air.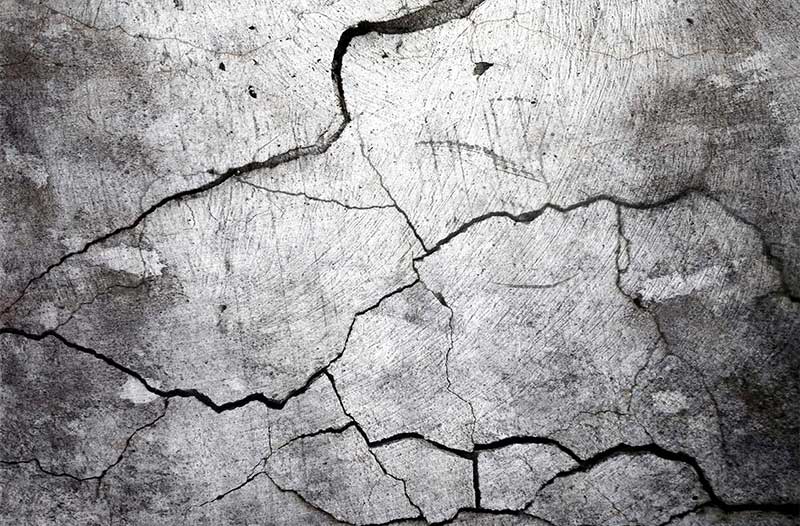 AR/VR: a competitive differentiator
It's expected that the global construction market will hit $10.3 trillion in 2020, and with this much investment in large projects, mistakes are excruciatingly costly. VR and AR eradicate guesswork from project design and construction and enable architects and construction companies to provide their clients with homes and buildings that are just how they envisioned them. One of the many benefits of VR is that it can provide different Levels of Detail (LOD). In the early design stage, for instance, with VR, an architect can get a real sense of spatial relationships and massing. When it comes to AR, one of the most important advances is Simultaneous Localisation And Mapping (SLAM). SLAM systems use sensor data to map the space around it in real time, project completion, and assess cost. SLAM lets users walk through a project site holding a lidar sensor, which measures the distance to an object using laser lights, and map it meticulously within a matter of minutes. Any mistakes are immediately apparent, prompting early – and less expensive – problem solving.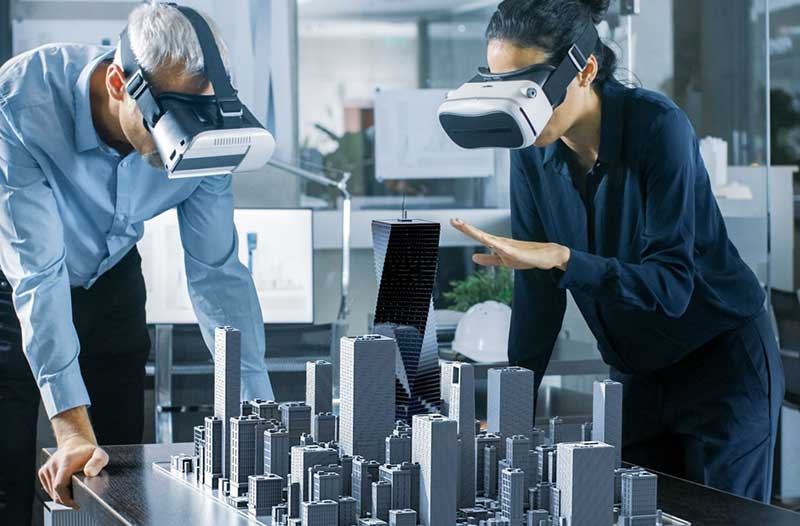 Modular building and sustainable design are taking construction to greater heights
Modular construction is poised to reshape the construction industry because it's cost-effective, time-saving, and high-quality. Modular buildings are built to meet existing building standards, and because they're built in controlled environments, employees are safer and quality control is high. Moreover, because production is precise and predictable, accurate estimates for completion are possible, and because the modules are delivered ready for installation, they reduce waste.
Today, sustainable design and green architecture are just as important as the right industrial mixer. The McGraw-Hill construction group estimates that American non-residential green building in 2005 had reached a value of about $3 billion. By 2015, the estimated project value had skyrocketed to between $120 billion and $145 billion. Most companies have recognised the benefits of natural materials for insulation. Most of the conventional insulation materials are synthetic and contain additives and various chemicals which make them extremely toxic. This is the main reason why architects and engineers tend to use green alternatives such as wool, hemp, or cellulose.
The construction industry is ready for change. With tech innovations married to sustainable materials to create eco-friendly structures, the transition from traditional to modern building has never been easier. 3D printing and automation will take care of growing housing demands, while robots and drones will be seen working alongside humans. And when it comes to security, blockchain technology will ensure fraud-proof business.