The benefits of eco-homes can't be ignored
The market for eco-friendly homes is growing
A holistic approach to sustainability in high-rises
The future we face – as seen by architects
The pressing need to reimagine the way we live
Increased access to energy in developing countries, rising sales of home electronics, and the ever-growing number of new buildings are clear signs of progress. Yet, energy demand from buildings and the construction industry is increasing, and these two account for 36 per cent of global energy consumption as well as 40 per cent of total direct and indirect CO2 emissions. What's more, even in developed markets like the EU, almost 75 per cent of buildings are energy inefficient, which is why authorities and citizens are starting to look favourably at initiatives that reduce greenhouse gas emissions in the construction industry.
Eco-friendly buildings, for instance, are one such initiative that appears to be gaining traction among developers and consumers alike. And their environmental and financial benefits have already been demonstrated in a number of successful green projects.
The benefits of eco-homes can't be ignored
Eco-buildings are designed to reduce the carbon footprint of the construction industry. Ideally, they produce their own energy through solar panels, wind turbines, or geothermal sources, while strong insulation ensures consistent indoor temperature throughout the year. And instead of concrete, green buildings are constructed using more sustainable materials like wood, bamboo, earthbags, and even straw. Some dwellings also collect rain and reuse it for laundry purposes. And with the availability of a wide array of smart home heating and cooling devices, engineers can make buildings even more energy efficient, which can cut energy bills by an average of 30 per cent.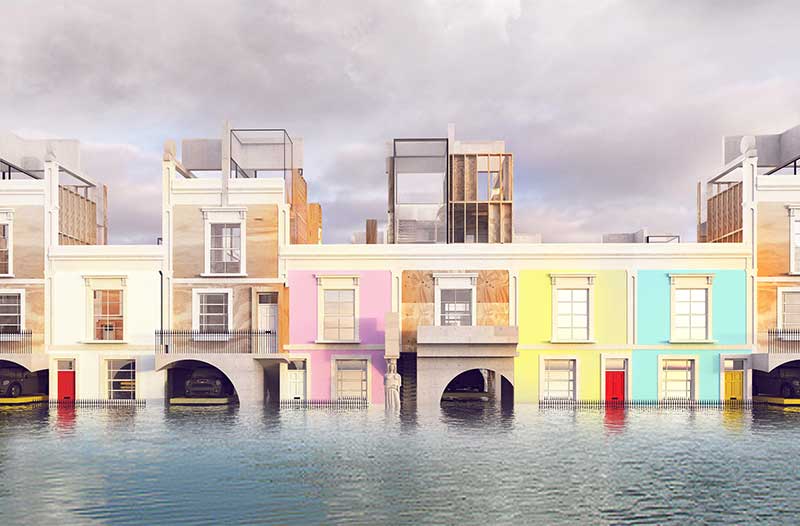 And constructing such buildings doesn't have to cost a fortune, either. Many of the materials might be available locally, saving time and reducing shipping costs. Construction can be faster, too, which cuts labour costs. But more importantly, owners will benefit from better air quality and better health, consistent home temperature, and lower maintenance requirements, and they'll play an important part in the global endeavour to protect the environment.
The market for eco-friendly homes is growing
With sustainability becoming a more popular trend, the size of the eco-building market is increasing as well. For instance, the global market for green building materials is set to reach $364.6 billion by 2022. Furthermore, analysts at the research firm Market Research Future argue that the demand for green buildings will be fuelled by consumers' changing lifestyle, as well as the growing focus on high-quality products and renewable energy.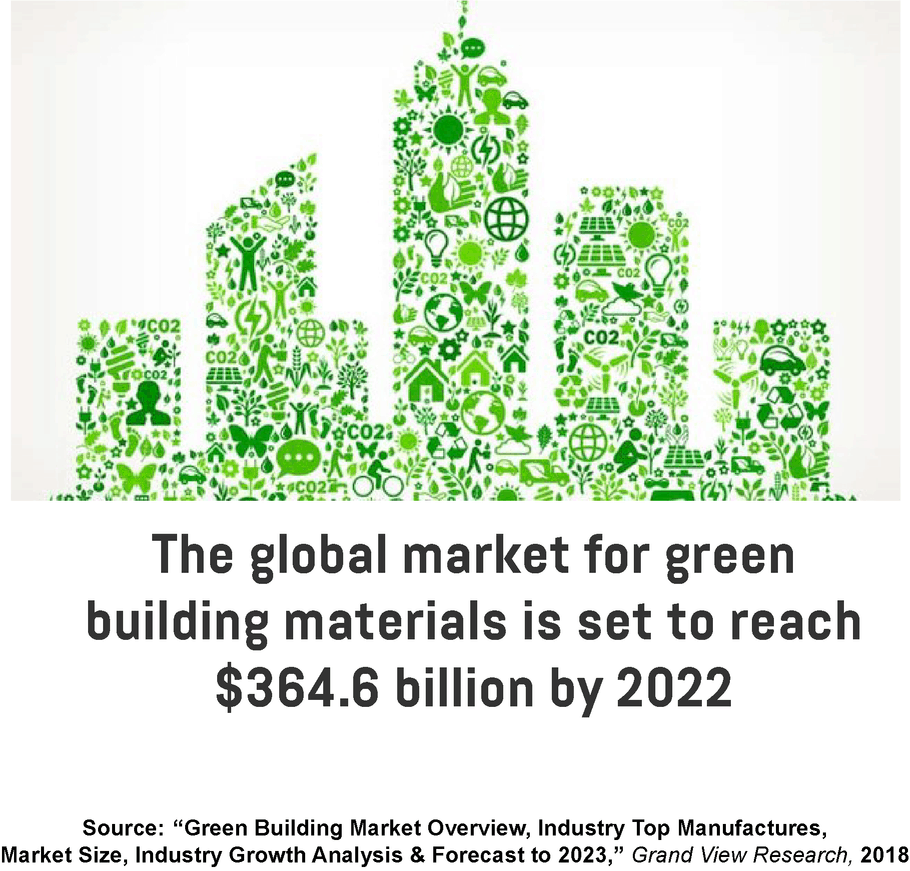 In fact, the results of a survey conducted by the market research company IRi show that 72 per cent of Europeans "prefer to buy products of those companies which respect the environment". This attitude is also strong among European and American millennials, who are now the key homebuying cohort and are already changing market dynamics. The real estate expert Amanda Stinton, for instance, explains that millennials value sustainability and "want a healthier environment, lower maintenance, and smart technology; they don't want wasteful or leaky," adding that "They interact with their homes in a different way." Additionally, 37 major European banks consider energy efficient buildings as valuable and provide their owners with more favourable mortgage rates.
A holistic approach to sustainability in high-rises
The latest construction project in the Dutch city of Utrecht proves that the Netherlands is one of the leading EU countries when it comes to green construction. The new apartment complex, called Mark, will consist of 1,000 units in three towers, and the plan envisages on-site greenhouses that will provide food for both residents and its rooftop restaurant. Also, community gardens at each floor will enable people to manage their own, smaller greenhouses and interact with neighbours. The Mark is supposed to be carbon neutral as well, and to that end, the developers will place solar panels on nearby parking garages to produce enough energy to power the building. Meanwhile, residents will be offered an electric car-sharing service, and the garage will be large enough to fit a whopping 3,500 bicycles. The best part is that this housing project, set to be completed by 2023, will be affordable to most people. Some apartments will be sold at the market rate, but most will actually be low-income social housing and elderly care homes.
Green residential buildings are planned in other countries, too. The US construction firm New Land Enterprises is planning to make Milwaukee home to the tallest wood building in the Western Hemisphere. The tower is called Ascent, and its 21 storeys with 201 apartments are supposed to be made from mass timber, a strong material that consists of multiple layers of laminated lumber. It's not only more environmentally friendly than steel or concrete, but it's lighter, too, which means that the building's foundation can be smaller. And along with the planned use of prefabricated components, this will allow faster construction and less waste on-site. In fact, the architects behind this project estimate that 16 floors can be built in just four months. The project was recently approved by the Milwaukee Common Council, and the only remaining obstacle is the city's Department of Neighborhood Services that requires further safety upgrades. Once New Land Enterprises fulfils these requirements, it will begin the construction of Ascent, which could be opened as early as 2021.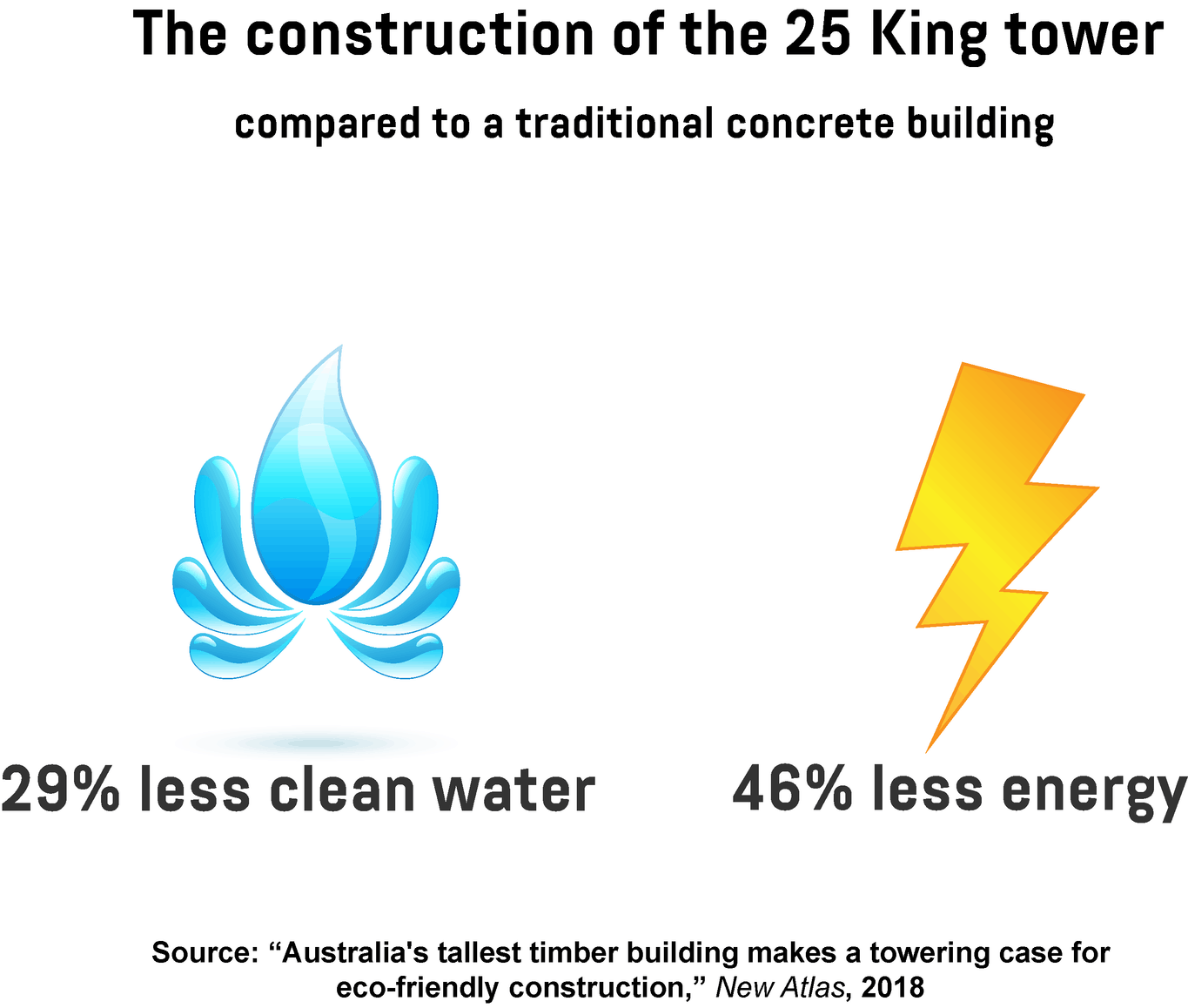 Timber is also used as a building material for the construction of eco-friendly office buildings. One of the most recent examples is the 25 King tower opened at the end of 2018 in the city of Brisbane, Australia. Designed by the architecture firm Bates Smart, it's 10 storeys high and 45 metres tall and made from glulam (glued laminated timber) and CLT (cross laminated timber). The use of wood and pre-fabricated components in the construction ensured not only a lower carbon footprint, but also a unique aesthetic appeal. Bates Smart's director, Philip Vivian, says that "We know that people want to connect to nature, and using timber on the exterior and interior of buildings helps complete the connection, making people feel more at ease within the built environment." Furthermore, this timber-based construction required 46 per cent less energy as well as 29 per cent less clean water than a traditional concrete building. And to ensure a positive long-term environmental impact, 25 King is packed with features like rainwater harvesting, optimised air-conditioning, and energy efficient lighting.
The future we face – as seen by architects
The future we're heading to is uncertain and filled with social and environmental challenges. This fact prompted the architecture and design magazine Dezeen to launch a competition called Dezeen x MINI Living Future Urban Home Competition, asking readers to design a home that would solve some of the challenges cities might face in the next 100 years. Architects came up with a number of creative solutions, and the concept of Cocoon BioFloss came third in the competition.
It was designed by the UK-based architect Maria Vergopoulou, who believes that humanity will face resource scarcity and dramatic economic and political uncertainty in the future. Instead of brick and concrete, she believes that homes of the future will be made using materials such as bioplastic fibres. The design is called Cocoon BioFloss, and the bioplastic would be made from agricultural bi-products from organic matter such as apples and sunflowers. This material would be layered over wire frames and would create a weather-proof shell. It would inspire a new DIY movement and would be easily accessible and affordable, according to the architect. Vergopoulou hopes that her idea will inspire the construction industry to become more creative, because, as she says, "for decades we have overproduced and over-consumed in terrifying amounts".
The first prize in Dezeen's competition, however, was claimed by the flood-resistant Georgian-style house designed by The D*Haus Company. Its proposal depicts a future in which rising sea levels cause massive flooding of coastal cities. Traditional homes would be replaced by timber houses that are made from prefabricated plywood elements and are elevated from the water with the help of 3D-printed concrete platforms. The use of wood would allow faster and more sustainable construction compared to using bricks. A large timber staircase would be placed in each home, while instead of a roof, the third floor would serve as a garden or terrace, allowing residents to spend some time outside. The architects' vision was to create a house design that would merge the historical appeal of old Georgian houses with the necessities of modern and future living.
The pressing need to reimagine the way we live
While the future portrayed by the architects looks extremely grim, it could very well turn into reality unless we address challenges like climate change and resource scarcity. Changing the way we construct and manage buildings is an important step in that direction. Instead of concrete buildings with a high carbon footprint, a variety of eco-friendly houses and towers are already being designed and constructed. Timber is replacing cement, while solar panels are powering buildings. Green projects in countries like Australia, the Netherlands, and the US are creating blueprints for others to follow and implement. The way we live is reimagined and these initiatives need to be supported.
Of course, eco-friendly construction projects are still subject to the whims of the real estate market, which is influenced by public policies, the economy, tech breakthroughs, and various societal dynamics. An economic recession or unfavourable tax policy could cut the growth of the green building market. At the same time, millennials and new technologies could become the driving force behind much wider adoption of sustainable buildings. These factors notwithstanding, eco-buildings are more than just yet another profit-driven business sector or construction trend. They're a way to save the planet and build a better future. As such, they should be able to survive short-term obstacles and transform the way we build and live.